All eyes will be on the United Kingdom on May 6 for the coronation of King Charles III.
The coronation ceremony will take place at Westminster Abbey in London, and visitors will undoubtedly come in droves to the city for the rare and historic occasion.
London is generally at the heart of most things related to the British royal family. Among the attractions in the city are the aforementioned abbey, the Tower of London, Buckingham Palace and Kensington Palace. There's also Windsor Castle, which is just around 55 minutes from the capital city by train.
But it's not all about London — there's a touch of regal charm and centuries-old royal history in all corners of the U.K. From castles and official residences to statues and even royal holiday hotspots, there's something for every royal scattered across England, Scotland, Wales and Northern Ireland.
Here's a selection of regal destinations worth visiting if you're in the U.K. and can extend a getaway beyond London and Windsor.
Edinburgh, Scotland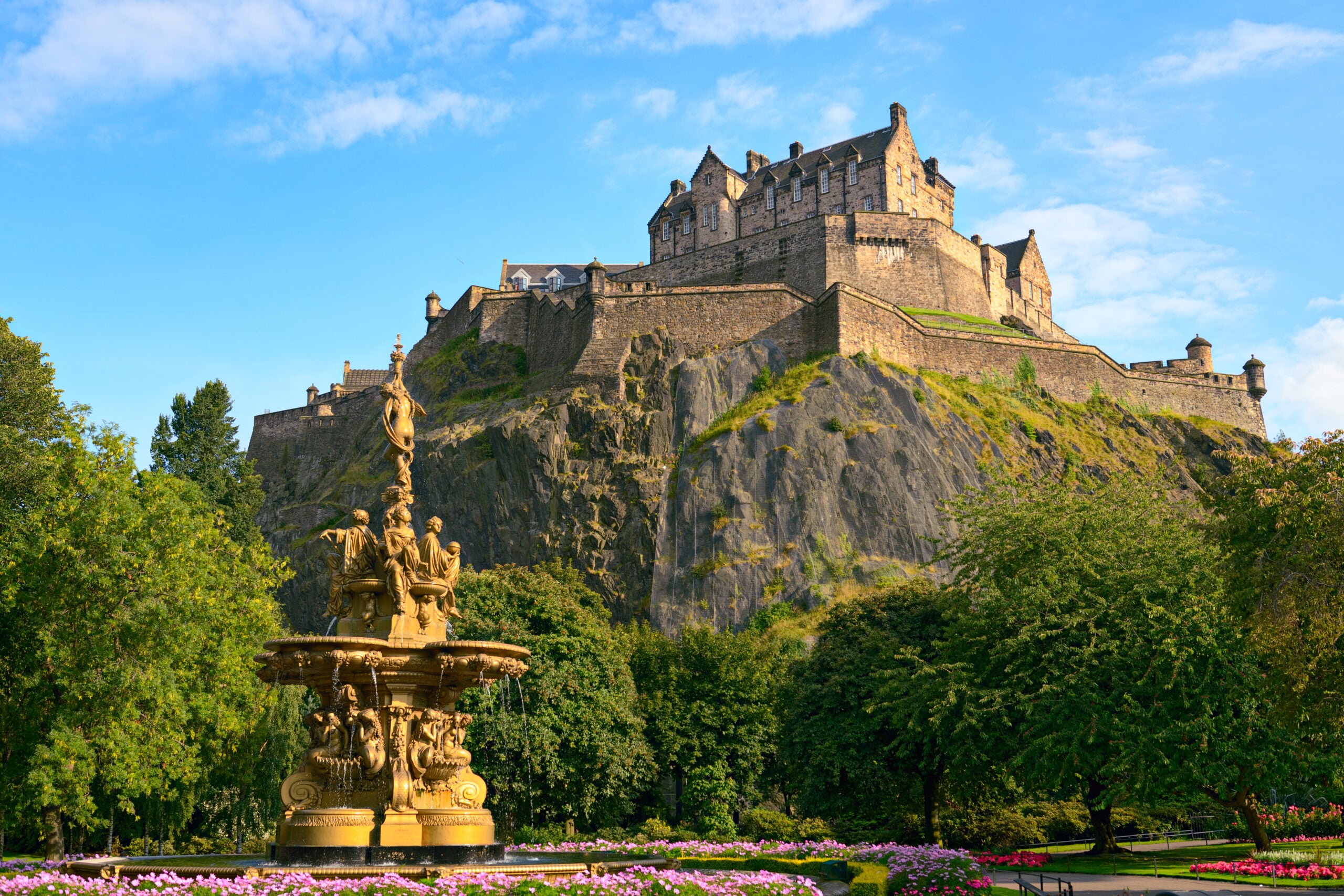 Scotland's capital city is home to several royal gems. One of these is the Royal Yacht Britannia, which acted as a "floating royal residence" for Queen Elizabeth II and Prince Philip from 1953 until it was decommissioned in 1997.
Over 44 years, Britannia sailed more than 1 million nautical miles around the globe – from Canada to Australia and even the Antarctic Circle. Most days, it's open for visitors to explore five of its decks and look at the late queen's favorite room on board.
Beyond Britannia, there's the Palace of Holyroodhouse, the monarch's official residence in Scotland. Mary, Queen of Scots lived here from 1561 until 1567, and visitors can still view her chambers today. For more on Scottish royals, Edinburgh Castle is a must-visit. One of the highlights is the Crown Room, which houses the Honours of Scotland regalia (which are, until October, partly on display but undergoing conservation work).
Hopefully, you'll be able to find time for a wander down the Royal Mile in the Old Town, and browse the shops along Princes Street. Of course, it's a bit of a trek from London by train: It takes roughly four hours and 40 minutes to reach these attractions, so it's not quite daytrip material. You'll need a good few days to take it all in.
Find out more about the Royal Yacht Britannia, Royal Collection Trust and Edinburgh Castle.
York, England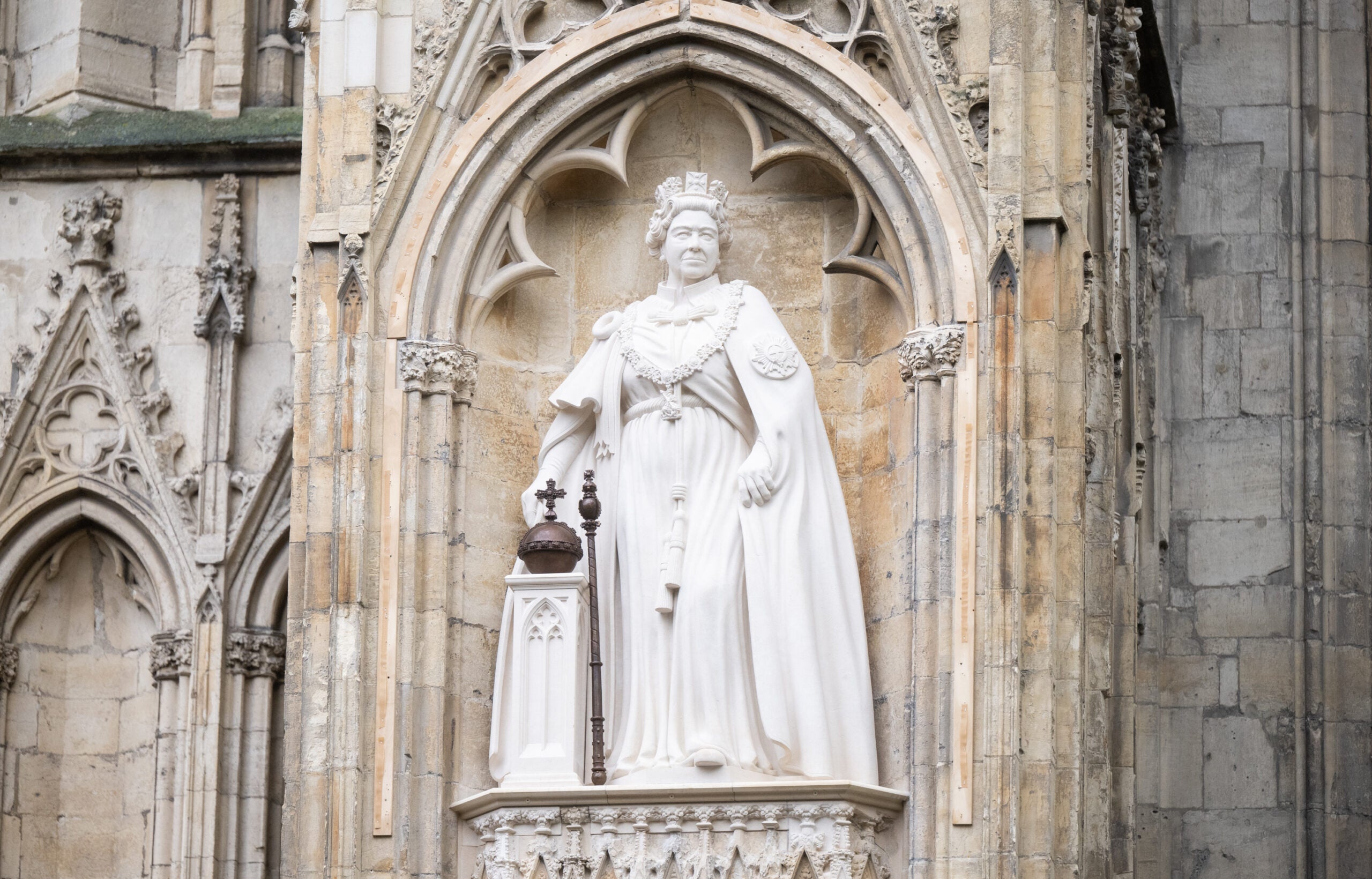 Easily reached by a two-hour(-ish) train from King's Cross Station in London, York is an excellent addition to any U.K. trip, even without its royal connection.
Surrounded by the medieval York City Walls (which also act as a walkway), the northern city is packed with museums and famed for an immersive attraction called Jorvik Viking Centre. It's also beloved for the narrow cobbled streets of the Shambles — a shopping area that "Harry Potter" fans think resembles Diagon Alley.
York's crown jewel, though, is York Minster. Dating back to the 13th century, this Gothic cathedral is a real showstopper — even without the statue of Queen Elizabeth II, carved from French limestone, sitting high above the entrance door. Unveiled by the king in November 2022, it was originally built to commemorate the Platinum Jubilee.
At the time of writing, it is one of only two statues of Elizabeth II in the U.K. The other features the late queen on horseback and sits in Windsor Great Park.
Find out more on York Minster's website.
Osborne, Isle of Wight, England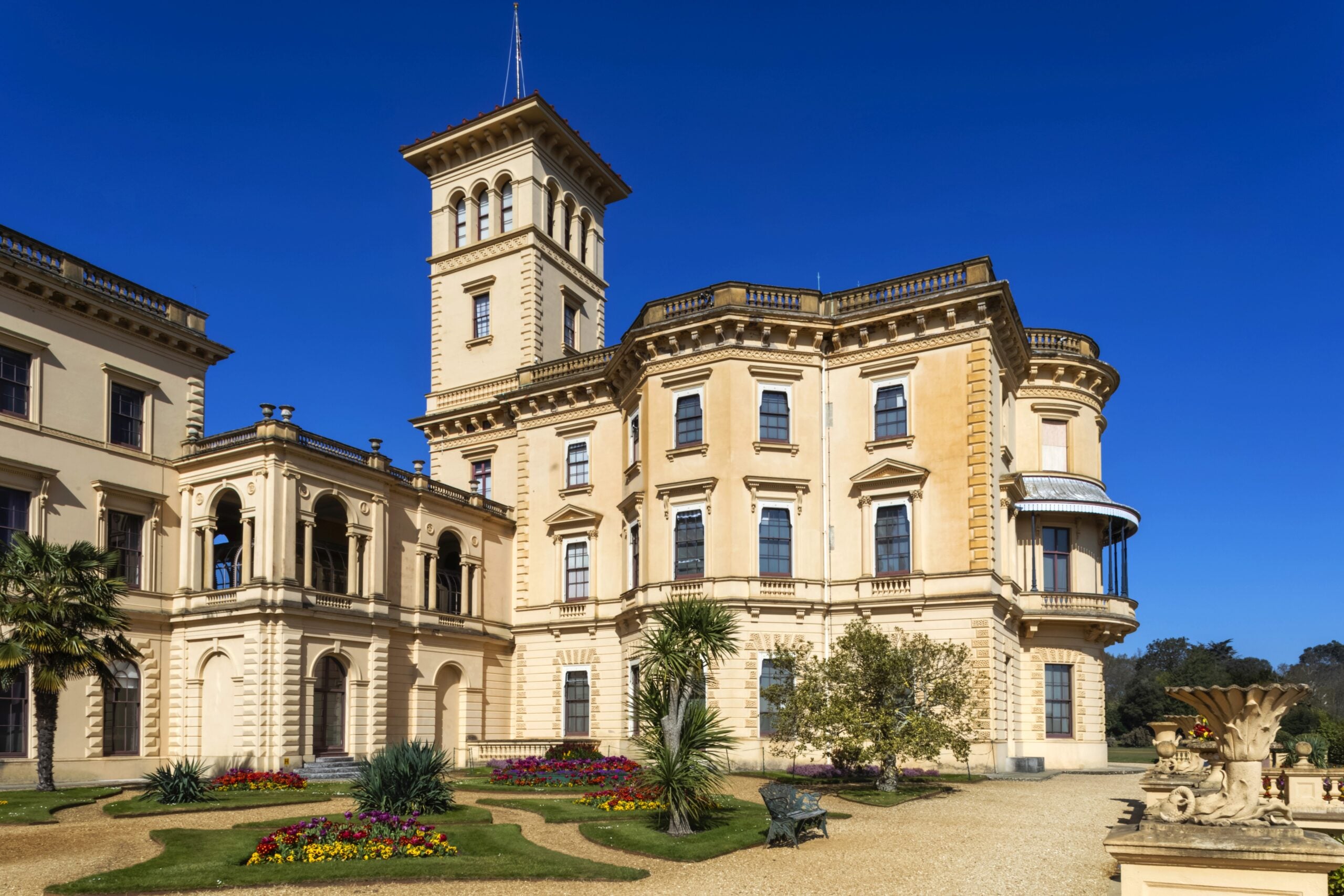 Queen Victoria once said it was "impossible to imagine a prettier spot" than her favorite holiday destination: the Isle of Wight.
The queen and her husband, Prince Albert, loved the English island so much that from the mid-1800s, they owned a holiday home here called Osborne. It sits in the town of East Cowes and was rebuilt to reflect their palatial tastes. It features Italianate garden terraces out front, the lavish Durbar Room (inspired by Victoria's fascination with India) inside, and countless grand state rooms and private suites.
English Heritage now looks after Osborne; visitors can book tickets to tour the house and grounds. It's even possible to visit Victoria's private beach and check out the unusual bathing machine she used to change clothes before swimming in the sea. If you want to spend a night or two sleeping so close to royal history, holiday cottages are available at Osborne.
It might also be easier to spend a night or two here than head back to the seaside town of Ryde. From Ryde, you can take a hovercraft or catch a ferry back to Portsmouth on the mainland. Portsmouth is about one hour and 30 minutes away from London by train.
Find out more on English Heritage's website.
Sandringham Estate, Norfolk, England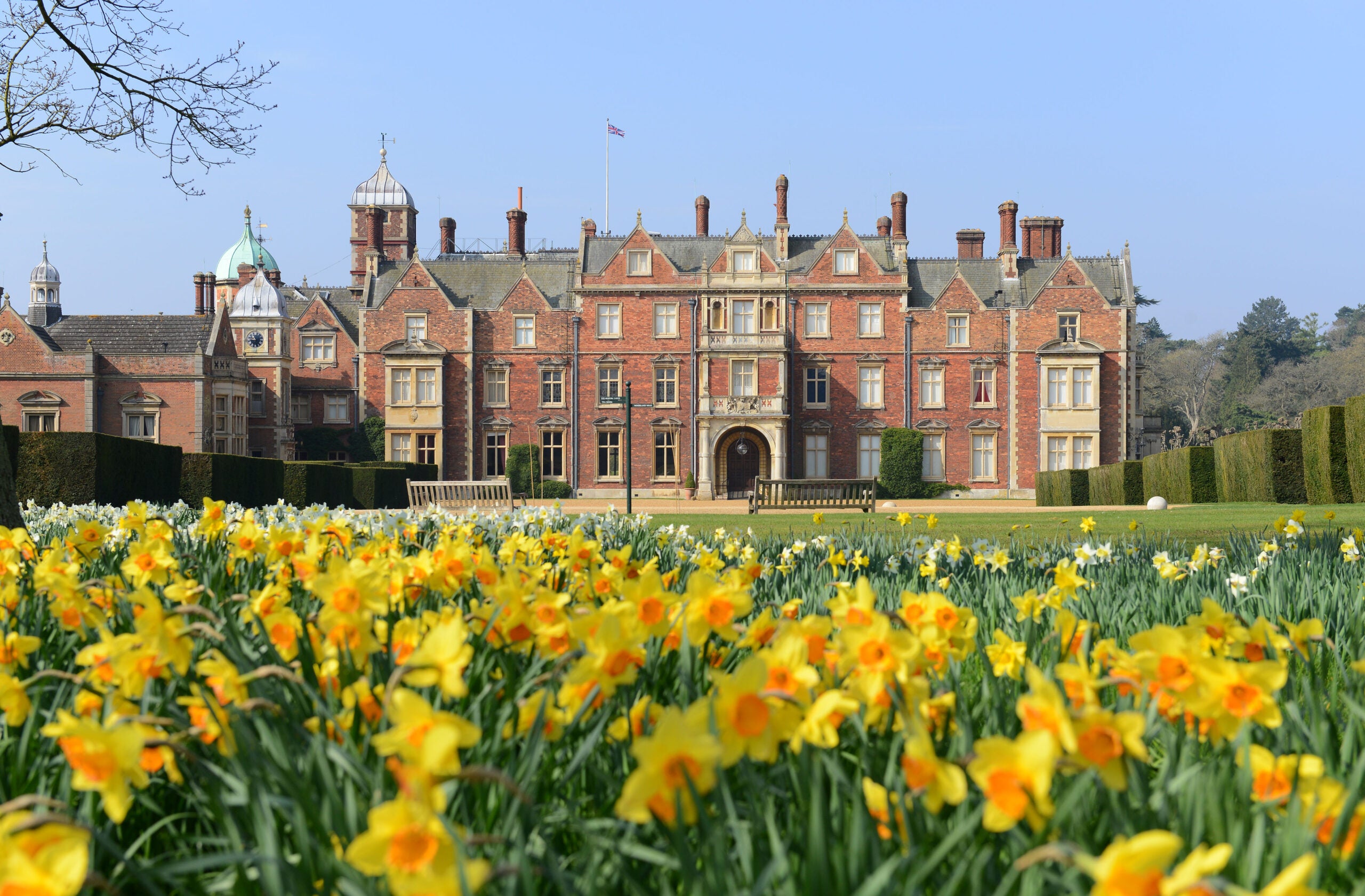 Sandringham Estate in Norfolk sits amid protected land on the county's coastal Area of Outstanding Natural Beauty, and it has long been a popular country retreat for the royal family.
It was first welcomed into the royal fold in 1862, when Sandringham House and nearby land were purchased for Queen Victoria's son King Edward VII (when he was Albert, Prince of Wales) and his wife, Queen Alexandra. Typically, today's royals spend Christmas here and are often snapped attending a service at St Mary Magdalene Church on Christmas Day.
Sandringham House isn't always open to the public, but it opens seasonally (from April this year), as do its manicured gardens and the church. However, Sandringham Royal Park — which makes up almost 600 acres of the 20,000-acre estate — is open year-round. Expect plenty of woodland creatures and nature trails to roam. Also, you'll have a chance to pop into Sandringham Shop (which sells produce from the area) and the tearooms at the courtyard — a day out in itself.
From London, a train journey from King's Cross Station to the nearby market town King's Lynn takes one hour and 50 minutes; from there, it's about a half-hour to Sandringham.
Find out more on Sandringham Estate's website.
Related: 7 London hotels used by actual royalty
Royal Pavilion, Brighton, England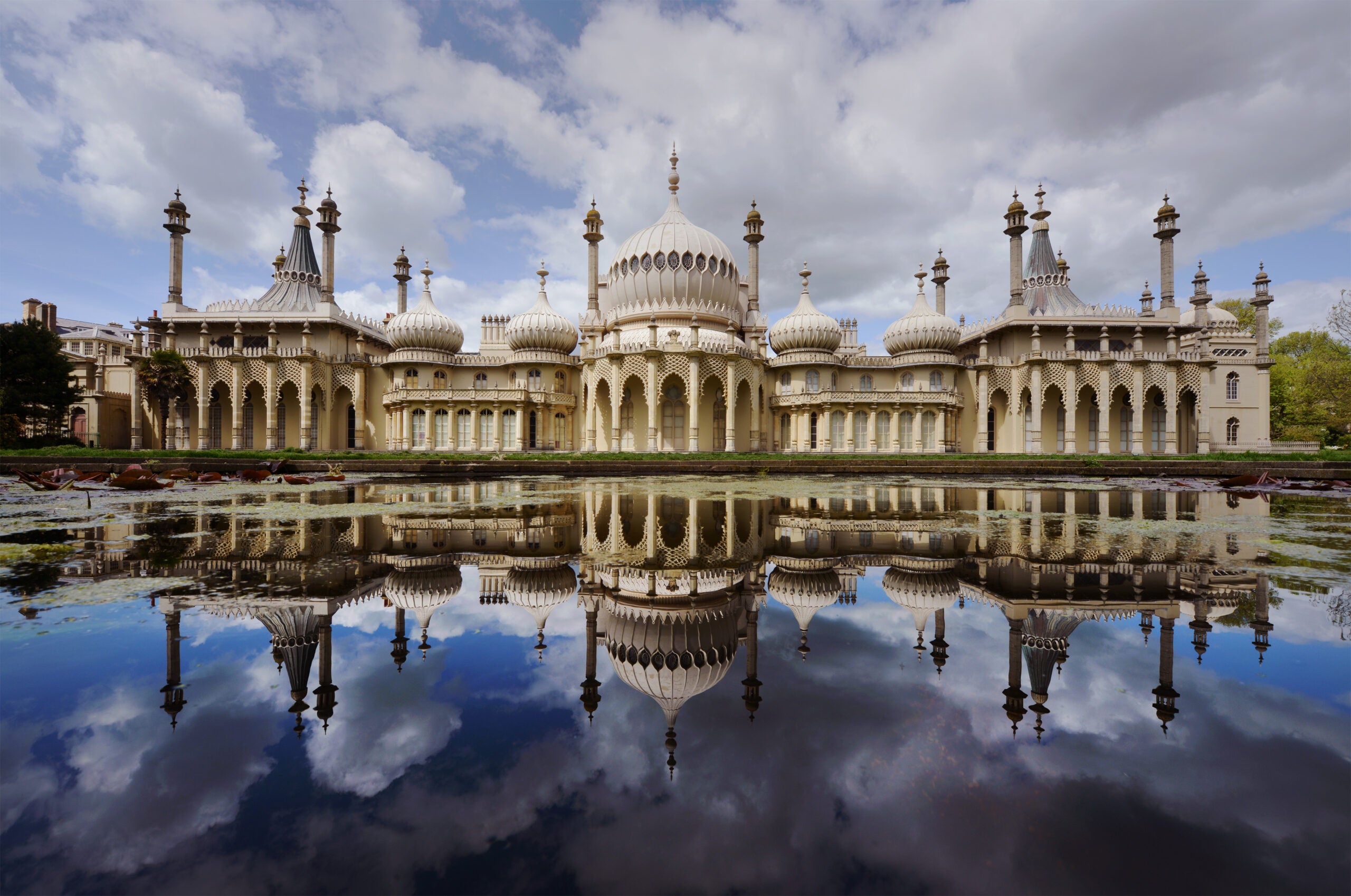 Brighton, in East Sussex, is known as a cool British seaside city with a big, pebbly beach and iconic pier. Its visually striking piece of royal history, the Royal Pavilion, is also among the reasons to visit.
King George IV (then Prince of Wales) first purchased a farmhouse here in the 1780s. He improved the building three times over as he progressed from next-in-line to prince regent to monarch. The result is this glamorous, Regency-era palace dreamed up by architect John Nash and noted for its awe-inspiring, Indo-Saracenic design. The pavilion was the perfect venue for George IV to indulge in many extravagances throughout his lifetime.
In addition to the exterior and garden, visitors can tour the interior. The tour includes stops at the chandelier-topped Banqueting Room and the luxurious Music Room — carefully conserved and even containing the former monarch's original piano. From March to September, the Pavilion also has a special exhibition detailing the excesses of George IV's coronation.
For anyone hoping to visit from London, you're in luck: Trains leaving from London Bridge and Victoria Station to Brighton take about one hour.
Find out more at Brighton Museums' website.
Balmoral Estate, Scotland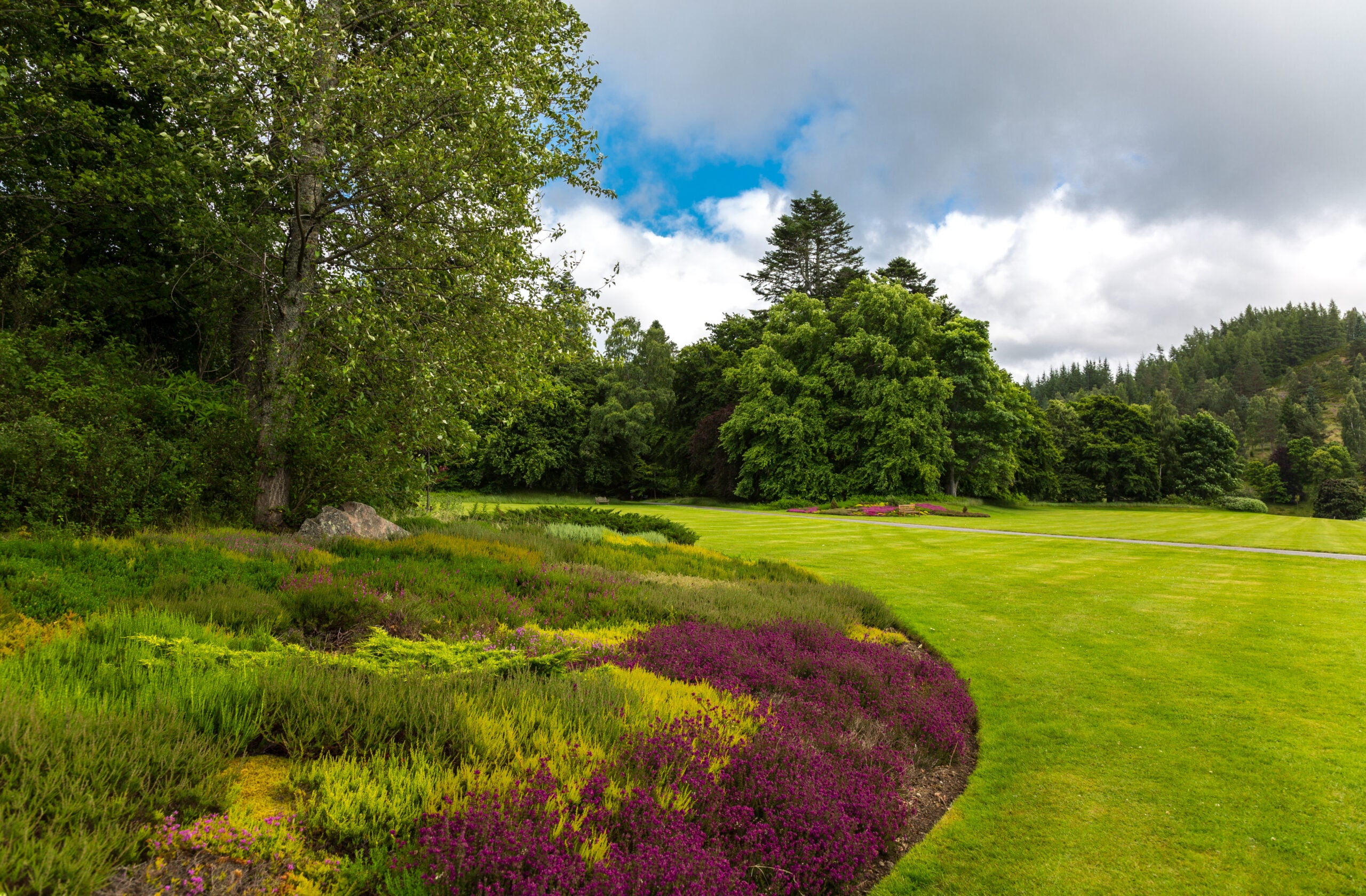 Queen Elizabeth II loved spending the summer months at Balmoral Castle and Estate in Aberdeenshire, as she had done since childhood. Even her granddaughter Princess Eugenie once said, "I think Granny is the most happiest there. I think she really, really loves the Highlands."
From April 1 to July 31, Balmoral's gardens, grounds and exhibition are open to the public (though you'll need to buy admission tickets). Visitors get the option to explore by Land Rover on a Balmoral Expedition Tour as well. Balmoral Castle is mostly off-limits and kept private for the royal family, but you can see inside the castle's largest room, the Castle Ballroom. This year, it is hosting an exhibition about the king's coronation and will also show photographs of past monarchs at Balmoral.
At the complete opposite end of the U.K. from London, it's a whopping nine-hour-and-40-minute drive from the capital to Balmoral Estate; there is an even longer route by train (King's Cross to Aberdeen and then several buses).
Find out more at Balmoral Estate's website.
Tresco, Isles of Scilly, England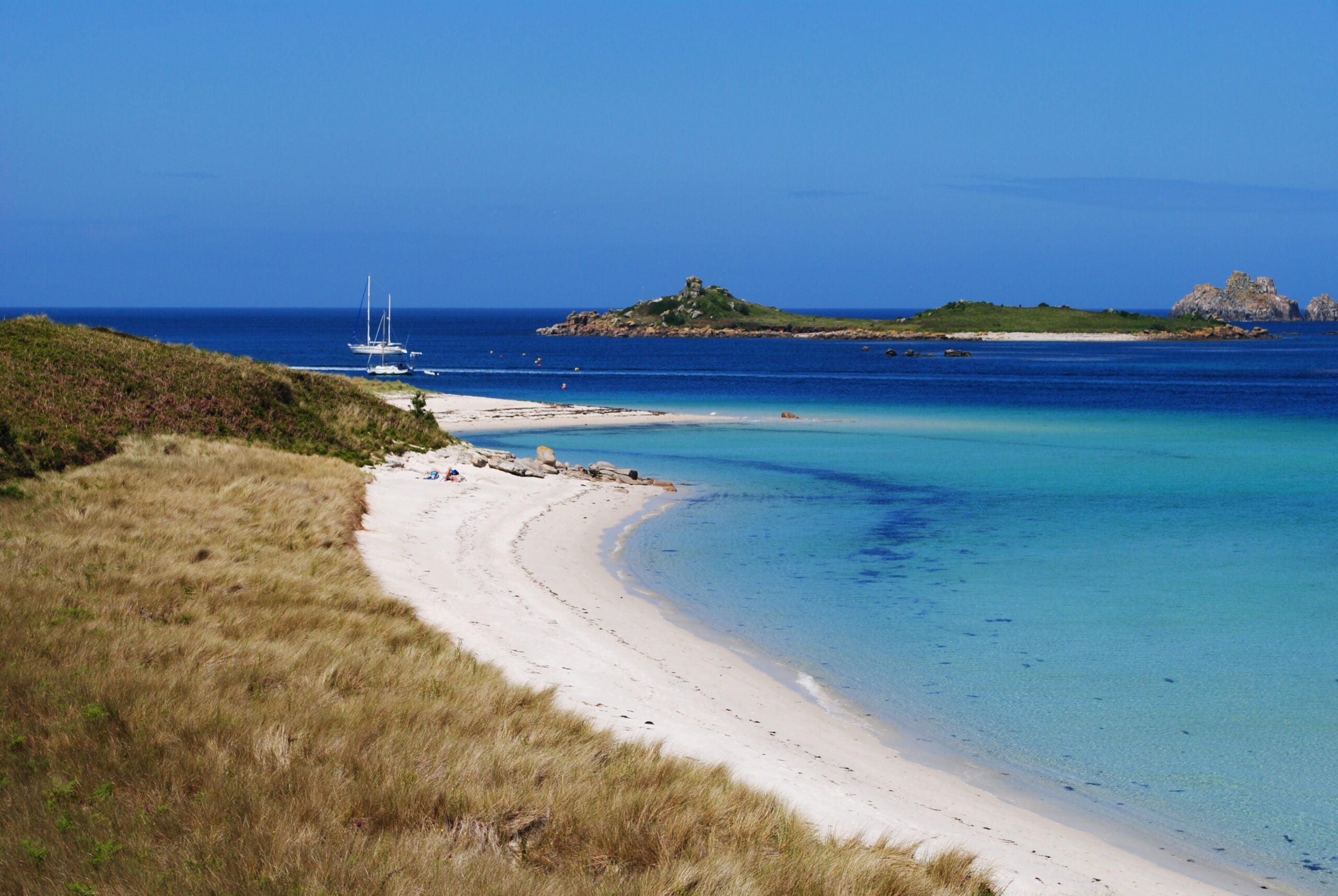 Off the southwest coast of England sit the gorgeous Isles of Scilly. The archipelago contains five inhabited islands: St Mary's, Tresco, Bryher, St Martin's and St Agnes (as well as many more uninhabited).
The Isles of Scilly are said to be a favorite holiday destination for the Prince and Princess of Wales, who've visited on more than one occasion with their three children. In 1989, Prince William and his brother Prince Harry vacationed here with their parents. As heir to the throne and the Duke of Cornwall, Prince William technically owns the second largest isle, Tresco, as part of the Duchy of Cornwall estate.
There's a lot to see and do on a trip to Tresco. Explore the island's natural beauty by bike or on foot, and try your hand at kayaking or another water sport. Visit the subtropical plant haven Tresco Abbey Garden, pop into the local art gallery and relax in the Island Spa. Accommodation options include numerous quaint cottages and bed-and-breakfasts.
The other isles also offer many easygoing holiday activities, such as wine tasting at St Martin's vineyard or sampling foodie delights galore on Bryher.
Find out more at the Visit Isles of Scilly website.
Related: 14 of the most beautiful UK beaches
Caernarfon Castle, Wales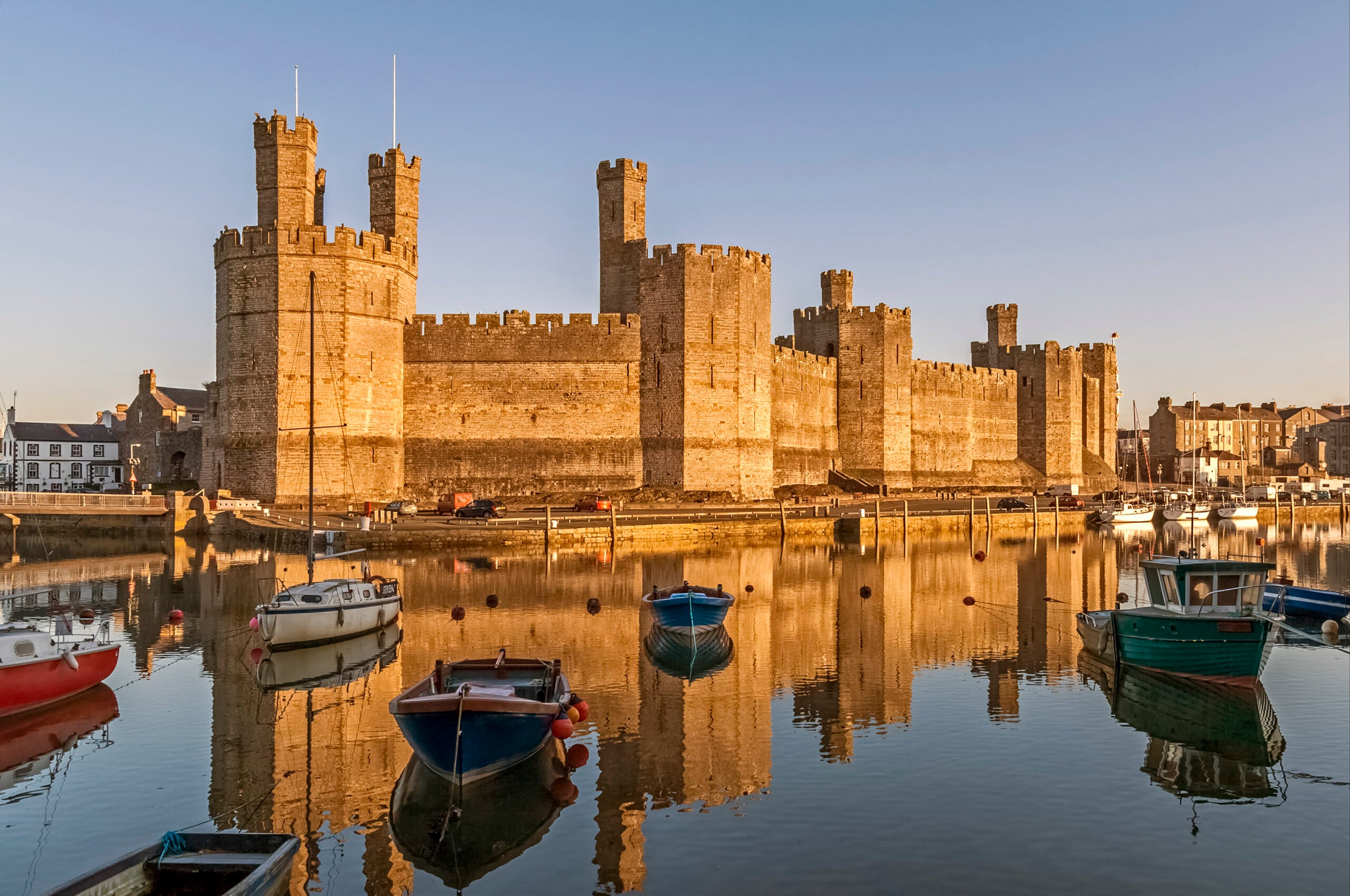 Caernarfon Castle in the Gwynedd region of North Wales dates back to the reign of King Edward I in the late 1200s. It was built as a fortress and royal palace. The medieval structure is so historically significant that, along with other castles connected to Edward I's reign, it was designated a UNESCO World Heritage Site.
Flash forward a handful of centuries to 1969, and Caernarfon Castle would spend time in the spotlight. It was the setting of a major example of royal pomp and circumstance: the investiture of a 20-year-old King Charles, then heir to the throne, as the Prince of Wales. During the ceremony, the young Charles swore allegiance to his mother, Queen Elizabeth II; he gave speeches in both Welsh and English to an in-person audience of thousands and a TV audience of a reported 500 million people.
The attraction is open throughout the year. Travelers can book tickets to explore the castle, as well as join in special events such as medieval reenactments and family-friendly activities on select dates. There's plenty more for history buffs to see in Caernarfon, including the town walls built during the time of Edward I and the remains of a Roman fort called Segontium.
It's a bit of a trek to get here from London. It requires a train journey from London's Euston Station to Bangor, Wales. From there, you would take a four-hour (at least) bus trip to Caernarfon.
Find out more at Cadw's website.
Hampton Court Palace, Surrey, England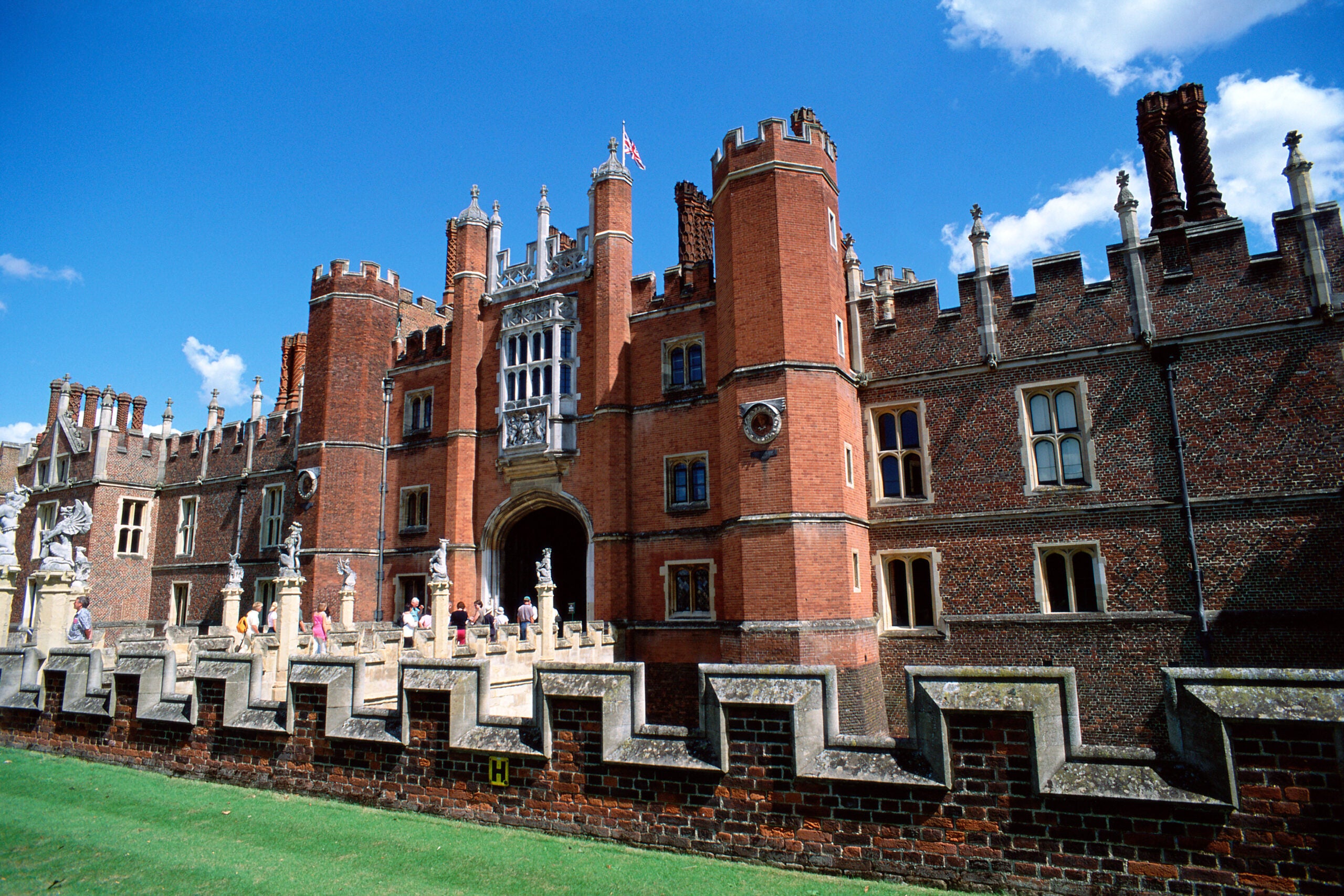 Interested in the Tudor royals? Plan a trip to Hampton Court Palace in Surrey, England. It's easy to reach if you're starting in London — it's around 45 minutes away by train, departing Waterloo Station.
In the present day, Hampton Court opens to visitors on set dates and plays host to a popular music festival each summer. But back in the 1530s and 1540s, it was King Henry VIII's favorite palace. It was also a hotel and surely the venue for many banquets, performances in the on-site playhouse and plenty of festivities to entertain his royal court.
Subsequent monarchs, including James I, Charles I, Charles II, William III and Mary II, also made their mark on Hampton Court and the surrounding gardens. Charles II even designed its canal for his honeymoon visit to the palace. The latter two co-monarchs later arranged for architect Sir Christopher Wren to build new apartments for them, doing away with some of the original Tudor features in the process. This work was completed in the late 1690s.
Eventually, it was abandoned as a royal residence by George III, and Queen Victoria decided to open it up to the public.
Find out more at the Historic Royal Palaces website.
Hillsborough Castle, Northern Ireland
Hillsborough Castle is a royal residence set among 100 acres of pristine gardens and woodland in County Down, Northern Ireland. It's about 20 minutes from the capital, Belfast.
Technically, it's not a castle but more of a large country house, which dates back to the late 1700s. The original Hillsborough Fort dates back to the 1650s.
Over the centuries, Hillsborough welcomed royalty from King William III to Queen Elizabeth, the Queen Mother, and even Queen Elizabeth II for a coronation banquet in 1953. It's also the official residence of Northern Ireland's Secretary of State. The general public can visit the castle on specific dates, with various tours focused on art, royalty and other topics. The gardens are also open frequently for a picturesque stroll.
If you're in London, you must catch a plane here. Fortunately, flights from London to Belfast only take about one hour and 25 minutes. From there, you can easily reach Hillsborough Castle by car or public transportation.