Editor's note: This is a recurring post, regularly updated with new information and offers.
---
Onboard cruise ship shops are set up with a few notions in mind.
First, there are things you may have left at home that you will end up needing — and that even the best packer has their suitcase lost by an airline occasionally.
Second, some people show up and then realize that formal nights really do require, you know, formal attire.
Third, after a couple of gloomy and gray rainy days at sea in a row, some shopaholics will buy just about anything to get a hit of that "only on vacation" feeling.
In ports, there are other pitfalls to avoid — products that won't make it past your local customs officer; those that are hard to transport home; and inexpensive (read: poorly made) tchotchkes that are likely to break before you even put the key in your front door.
For cruise news, reviews and tips sign up for TPG's cruise newsletter
Here's our advice on what to avoid when the shopping bug bites on your next cruise vacation (especially for those of you who have a hard time keeping your wallet in your pocket when you're traveling – and you know who you are).
What not to buy on board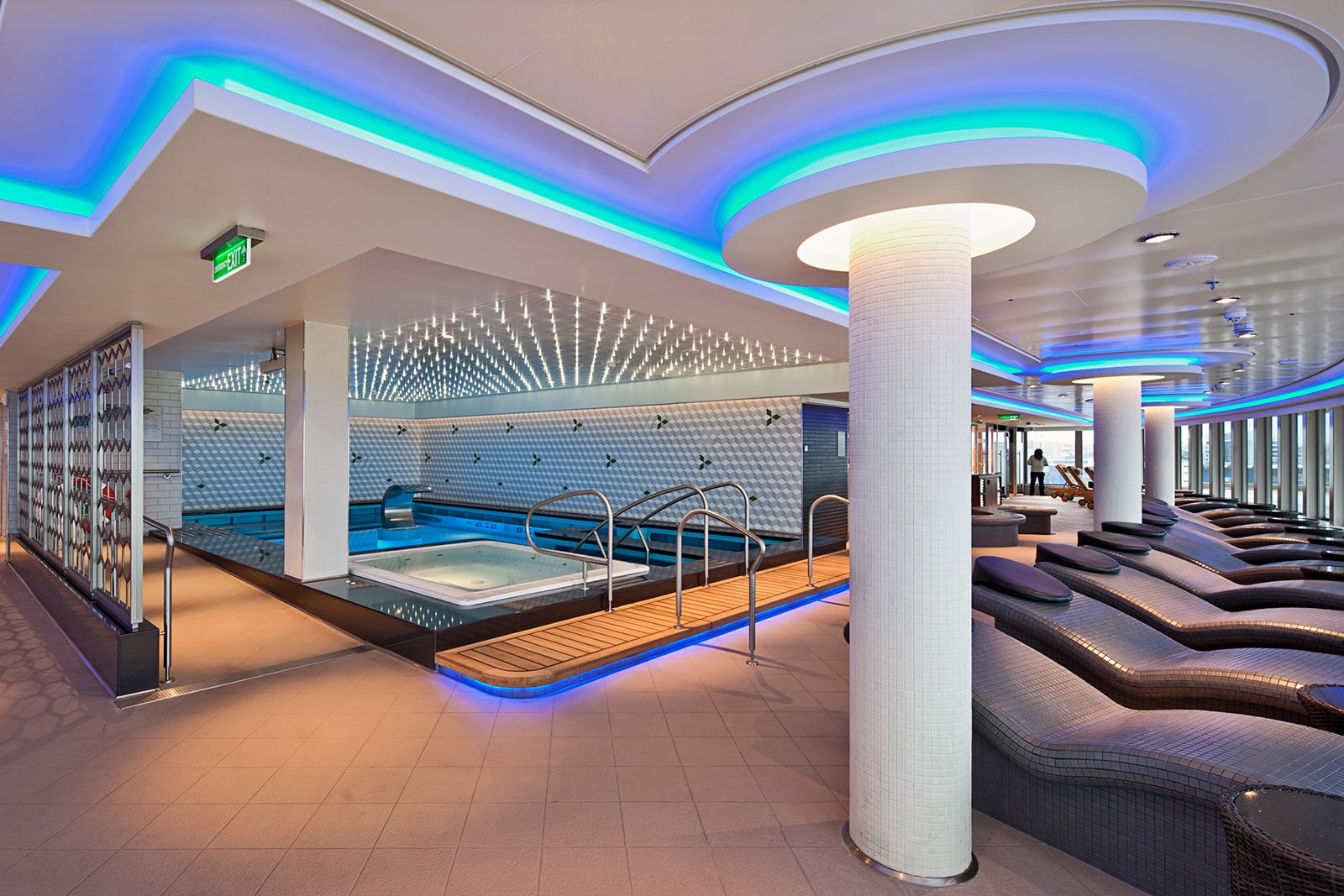 Art
Are you a world-renowned connoisseur of art from different time periods with an encyclopedic knowledge of minor artists and their lesser-known works? We didn't think so.
So unless you want to spend hours frantically doing web searches for the value of artwork, just stay away from those onboard art auctions — no matter how bad the weather gets or how crowded the pool deck becomes on sea days.
Related: 15 ways that cruising newbies waste money on ships
Toiletries
Basic hygiene products are available in the ship's gift shop for the desperate — and often priced accordingly. If you're heading into port in the morning and you can wait and buy the product at a regular old drugstore, you'll get a much better deal.
Also, curating a collection of toothpaste, shampoo, nail files and sunscreens from around the world will jazz up your medicine cabinet when you get home and serve as constant reminders of your international adventures.
Another option: Consider buying travel sizes that can live in your suitcase's toiletry bag permanently to prevent future mishaps.
'Special' spa treatments
Sure, an afternoon in the steam room and sauna may actually help you relax, and some pricier cruise lines have excellent onboard massages and facials.
However, regardless of which ship you sail on, avoid spa treatments with claims that wouldn't be medically sanctioned back home, such as Ionithermie, which claims to help you lose weight.
Related: The 6 best cruise ship spas
'Medi' spa treatments
Some cruise lines offer medi-spa treatments but do read the fine print to learn about the required training. You may be surprised to hear that the "medi" terminology is a bit misleading and most ships are not sailing with doctors who perform these treatments.
Any treatments in spas known for the hard sell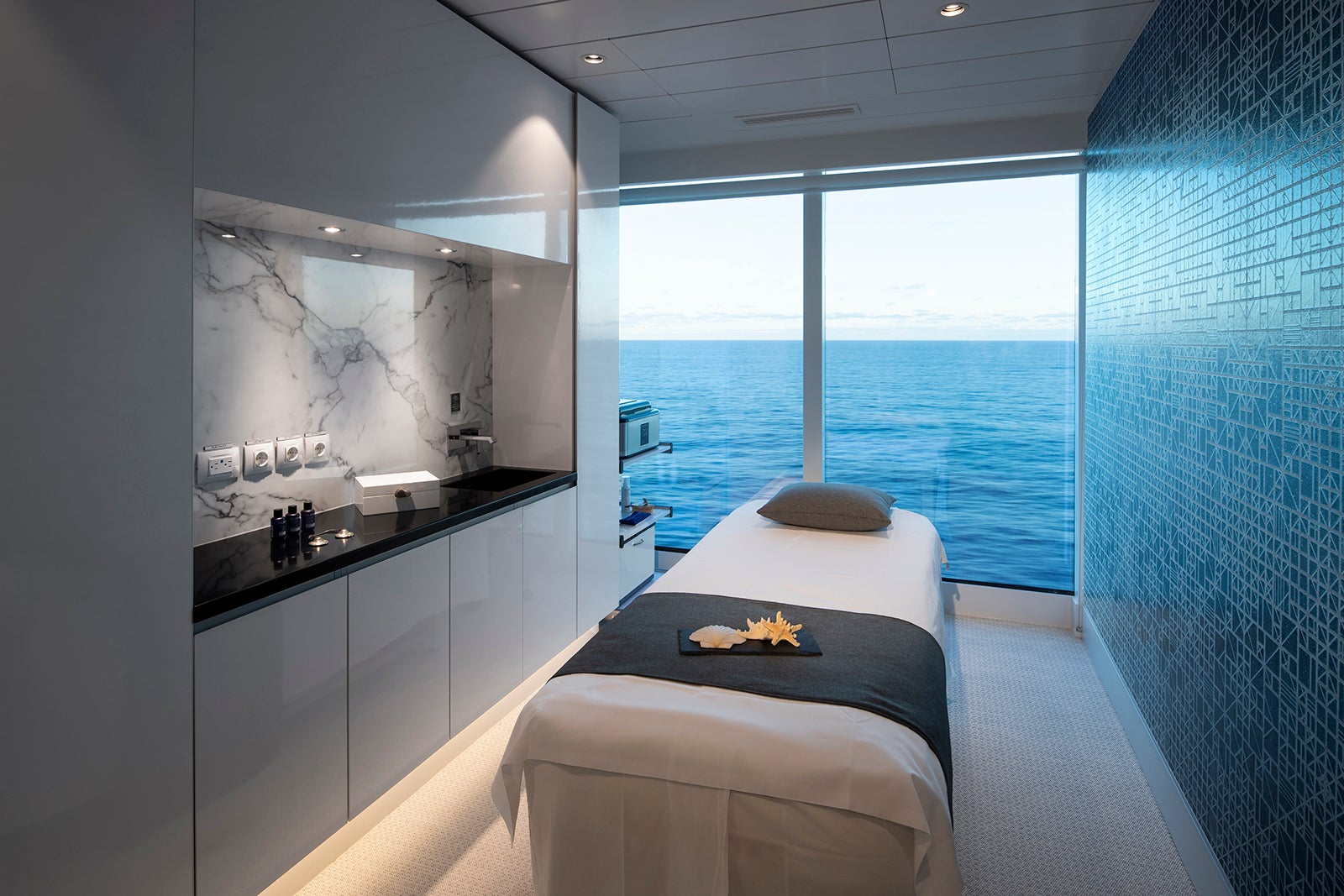 We also recommend avoiding any massage or facial that comes with a hard sell.
How do you know if you're going to face an aggressive lecture on the products you absolutely can't leave without purchasing? If the spa won't promise total silence during your treatment, you may end up feeling like a sitting duck for a sales pitch.
Manicure and pedicures
These salon services be surprisingly marked up. Also, it takes just one bump from a wave to result in an imperfect finish. Our opinion? Take the time to get your polish done at home or look for a well-reviewed spot in port, but skip the onboard nail salon.
Related: 16 mistakes cruisers make on cruise ship sea days
Precious gems
If you're not already an expert in evaluating gemstones, a cruise is not the best time to make a big-ticket jewelry purchase.
When you're dropping thousands of dollars, you want to make sure you're getting the quality you're expecting. Your mind is just elsewhere on a cruise — from the pool and the hot tub to the cocktail lounge or what's on tonight's menu.
After all, who wants to spend a sunny afternoon indoors researching gemstone cuts and carats?
What not to buy in port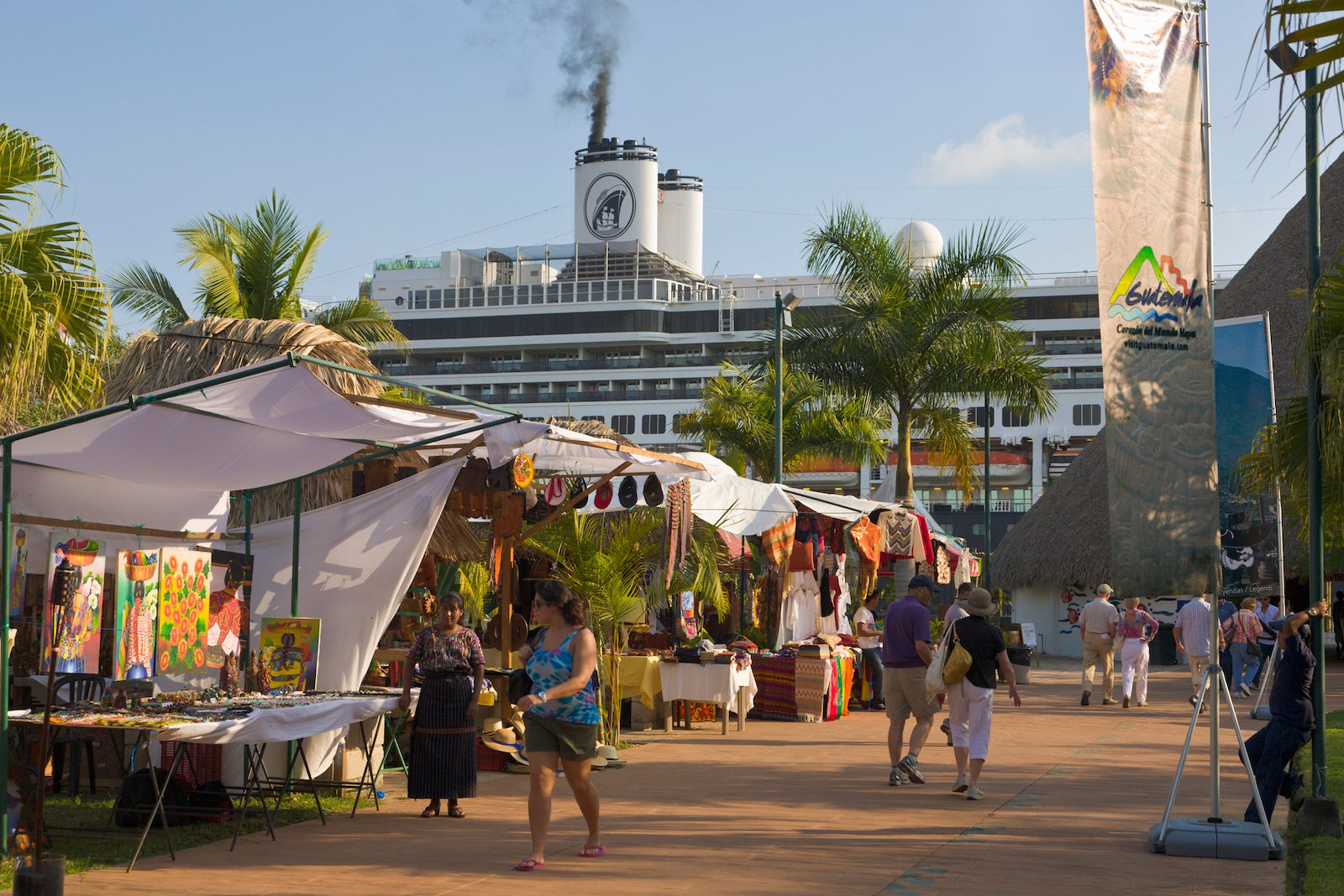 Souvenirs from the port terminal
From cheap hammocks in Mexico to inexpensive fans in Spain, the souvenirs you'll often find in trinket-filled shops are designed for the quick grab-and-go.
You went on a shore excursion and didn't leave time to shop for your nephew? Pick up something at the terminal. The problem is that the quality there is generally low.
If you can, wander into town for just a little while to pick up something marketed to locals rather than tourists.
Liquor
Many cruise lines — including Carnival Cruise Line, Costa Cruises, MSC Cruises, Norwegian Cruise Line and Oceania Cruises — will confiscate port-side liquor purchases and return them to you at disembarkation. Luxury lines, such as Regent Seven Seas Cruises and Silversea Cruises, will let you bring alcohol on board if you like.
Still, buying liquor to bring home comes with risks and annoyances unless you are cruising right into your home port. (You weren't planning on filling your luggage with Tahitian vanilla rum, were you?)
That said, if you're on a river cruise in France that goes through your favorite wine region, we understand if you make the effort to secure your favorite bottles to enjoy back home.
Related: Can I bring alcohol on a cruise ship? A line-by-line guide
Cured meats and soft or raw cheese
Trying to sneak culinary specialties such as Jamon Iberico from Barcelona and raw-milk Comte from France through U.S. customs just isn't worth the stress.
Our advice? Eat your fill in restaurants while on vacation — or as a picnic on your cabin's balcony — and stick to non-controversial edible souvenirs, such as chocolate.
Fresh fruit
Customs also won't allow you to bring fresh fruit into the country. In some disembarkation ports you'll find bins with signs that threaten fines if you don't dump any fresh fruit you may have tucked away in your luggage.
Yes, the bananas, mangos, pineapples and coconuts in the Caribbean may be ripe and sweet, but the fines are rich, too.
Look for frozen drinks made from fresh fruit, rather than powders or syrups, when you're in port so you can get your fill of the real thing before returning home.
Planning a cruise? Start with these stories:
Additional reporting by Erica Silverstein.