Editor's note: This is a recurring post, regularly updated with new information.
---
Many business credit cards offer rewards and benefits that are just as great as — and sometimes better than — those offered by the best personal credit cards.
Business cards often have huge sign-up bonuses, include unique category spending bonuses and offer many kinds of other perks.
However, some people seem hesitant to get a business card, even if they're eligible to apply for a business credit card. Don't assume that not owning a formal business means that you can't have a business credit card. In fact, even if you're a freelancer or just starting a side hustle, there are plenty of great reasons to get a business credit card and add it to your wallet.
You don't need a large business to get a business card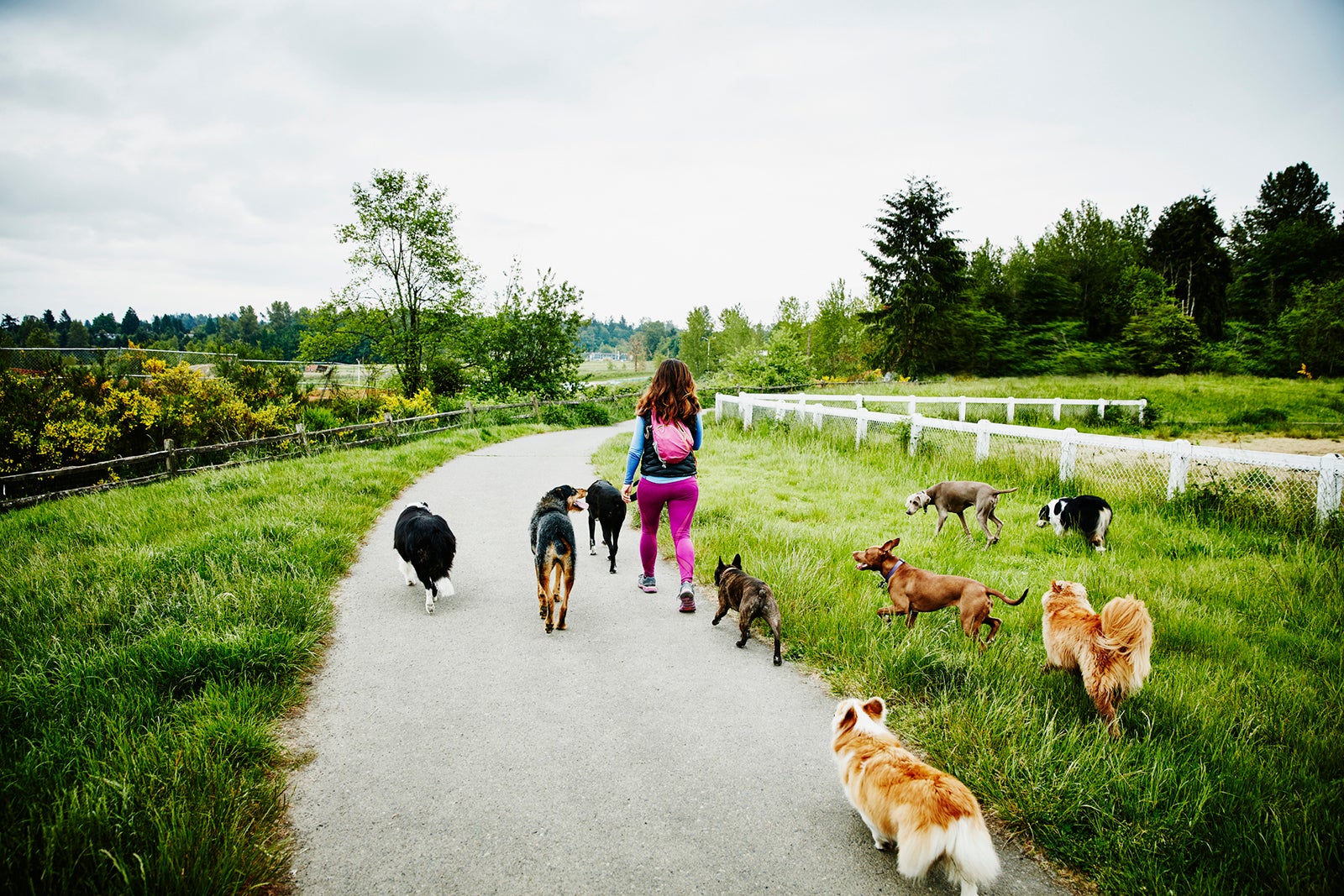 This seems to trip up many people who think you need an incorporated business with its own tax ID number or employee identification number, or even a brick-and-mortar store, to apply for a business credit card. That's just not the case. In fact, you might be eligible for a business credit card without even knowing it.
While you should aim to use your business credit card for work-related expenses, each credit card issuer has a different threshold for what information it requires for someone to get a small-business card.
Some, like American Express, are very flexible. Chase is generally the toughest, often requiring proof of your business, including government EIN and business checking account information.
However, many small businesses start as simple DBAs (doing business as), which denotes a business name used by a person or entity different from the person's or entity's true name. So if you start a small eBay business and want to keep those finances separate from your personal expenses, it would be conceivable that you'd want a small-business credit card.
If you're starting a small company as a sole proprietorship, you can provide your Social Security number when asked for an EIN, and usually that will suffice. In most cases, you don't need any paperwork to form a sole proprietorship; you become one by simply doing business.
Related: What name should I put on my business credit card application?
Business credit cards don't sit on your personal report
Business credit card applicants typically experience a two-to-five-point hit on their personal credit scores when they apply for a business credit card, since banks generally use your personal credit report to assess your creditworthiness. That's because these cards are still usually personally guaranteed.
However, other than this initial credit inquiry, the business line of credit sits separately from your personal credit line, so your utilization ratio and other factors shouldn't affect your personal credit score.
That's good news if you run big balances through your business cards, since it won't damage your personal credit score. Just be careful, because if you default on a business credit card, the issuer can come after you personally — since your personal credit guarantees those cards.
The other bonus is that you can apply for a business card from most issuers without affecting your 5/24 status with Chase since the new account won't show up on your personal credit report.
Keeping expenses separate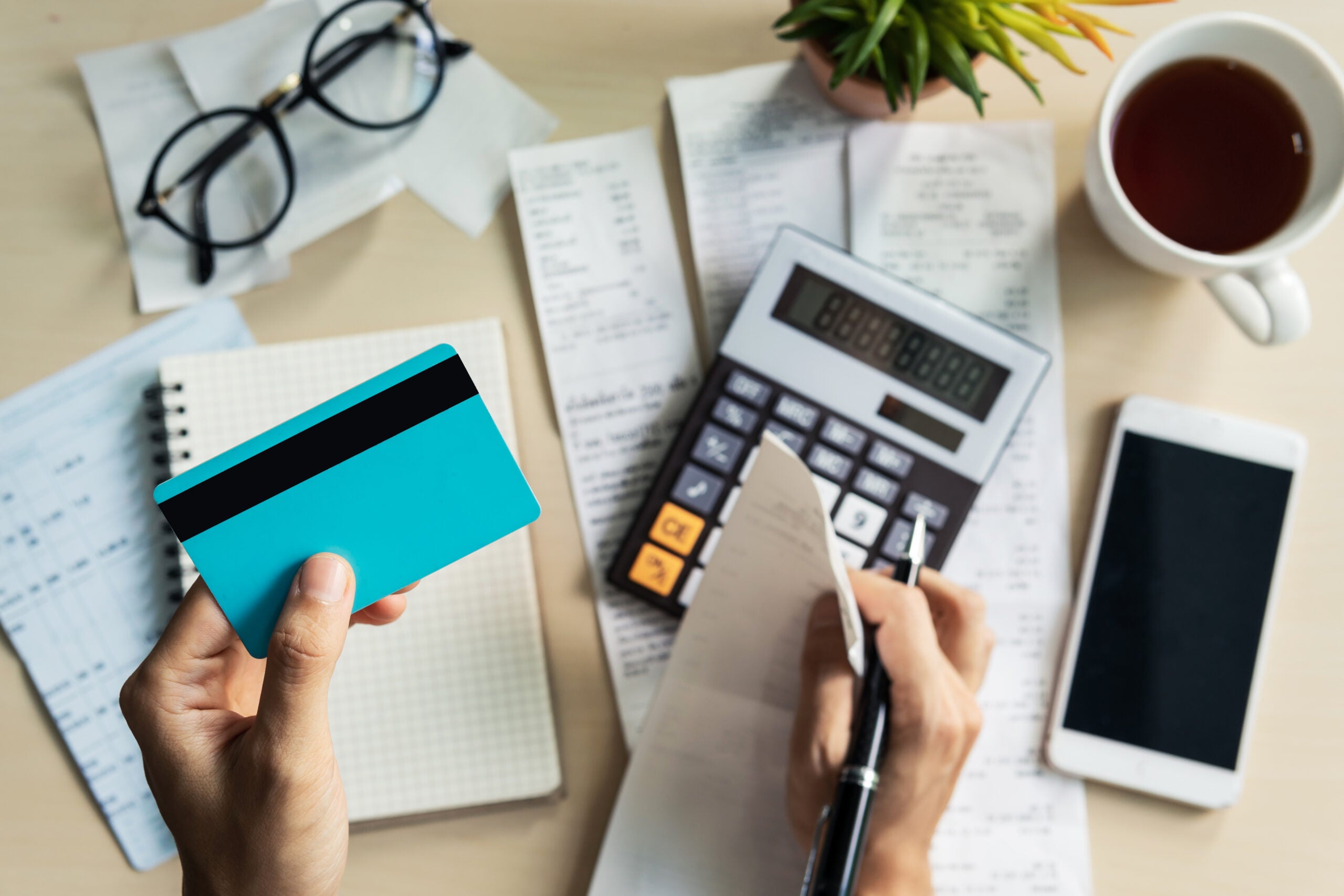 It's easy to charge all of your expenses, both personal and business, on the same credit card for convenience.
Still, it's important to keep your personal expenditures separate from your business ones — especially when tax season draws nigh. Having a separate business credit card makes tracking expenses easy, and you'll pay less in accounting fees if your accountant doesn't have to sort through personal versus business expenses (plus, it's easier to get everything straightened out if you ever get audited by the IRS).
As a bonus, many business credit cards make it easy to export your transaction history to QuickBooks or other accounting software.
Related: Should you pay your taxes with a credit card?
Double dip on welcome bonuses
Applying for business credit cards allows you to go for a whole new set of welcome offers.
For instance, you might already have scored the welcome bonuses on the Chase Sapphire Preferred Card or the Chase Sapphire Reserve. So in order to keep racking up Ultimate Rewards points, you might want to consider the Ink Business Preferred Credit Card, which is offering 100,000 bonus points after you spend $15,000 on purchases in the first three months after account opening. (with a $95 annual fee).
There's also the welcome offer on The Business Platinum Card® from American Express — with a $695 annual fee (see rates and fees) — which currently sits at 120,000 bonus points after you spend $15,000 on eligible purchases within your first three months of card membership.
If you already earned the bonus on the United Explorer Card, you could turn instead to the United Business Card, which is currently offering 75,000 bonus miles after you spend $5,000 on purchases in the first three months your account is open. Plus, it has a $0 introductory annual fee for the first year, then $99.
The list goes on and on, so a good place to start is looking at the cards you currently carry and seeing if any of them have business counterparts that might be good options for your budget and spending habits.
Maximize different bonus-earning categories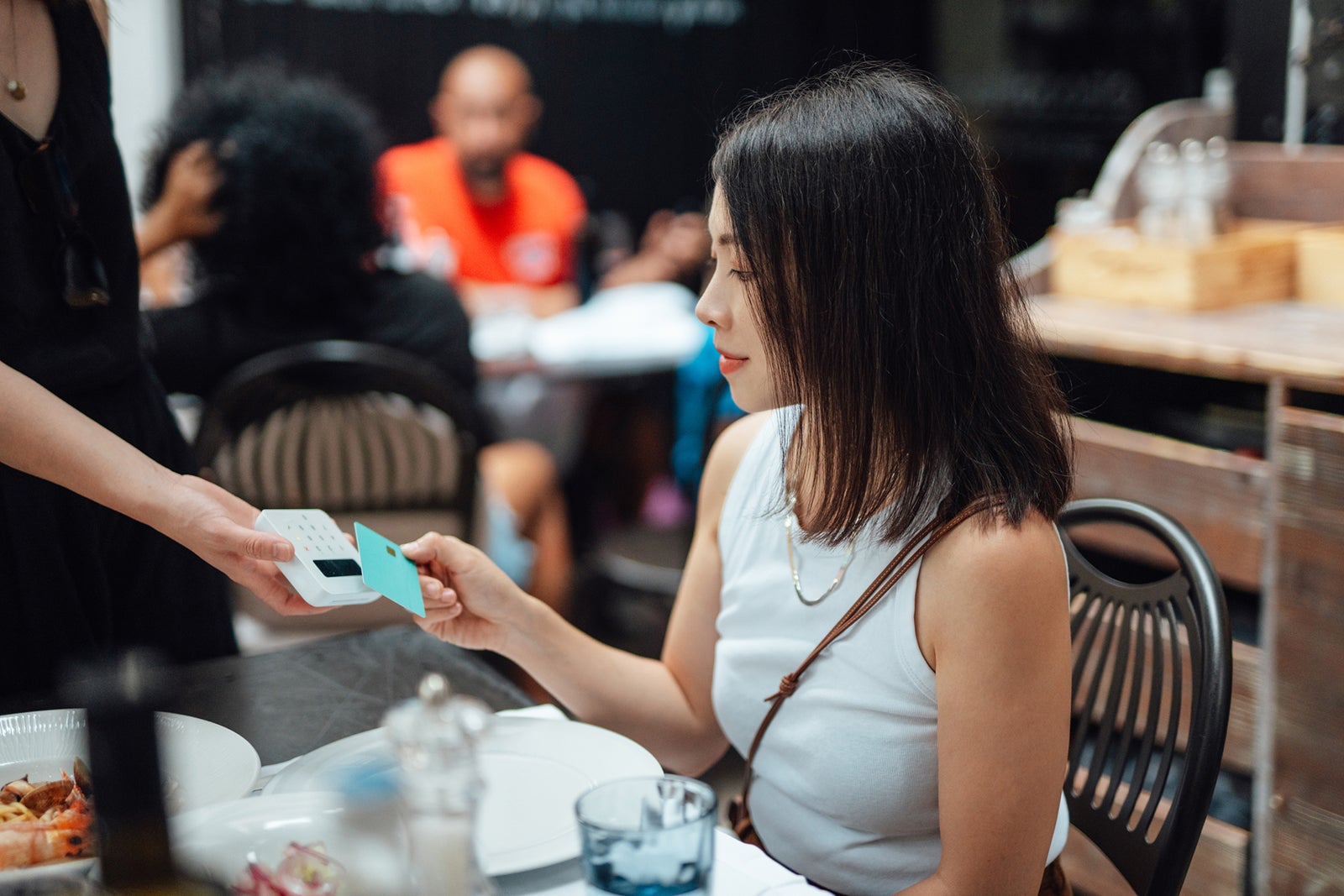 While you'll find many business cards with travel or dining bonus categories that overlap with personal credit cards, you'll also find many unique categories clearly geared at businesses and not consumers.
Take the American Express® Business Gold Card — with an annual fee of $295 (see rates and fees) — which accrues 4 points per dollar in the two categories you spend the most in each month from the following list, on the first $150,000 in combined purchases each calendar year (then 1 point per dollar):
Airfare purchased from airlines.
U.S. purchases for advertising in select media.
U.S. purchases for shipping.
U.S. purchases at gas stations.
U.S. purchases at restaurants.
U.S. purchases of computer hardware, software and cloud solutions from select technology providers.
There's also the Ink Business Preferred Card, which earns 3 points per dollar on your first $150,000 in combined purchases (then 1 point per dollar) each account anniversary year in the following categories:
Travel, including airfare, hotels, rental cars, train tickets and taxis.
Shipping purchases.
Internet, cable and phone services.
Advertising purchases made with social media sites and search engines.
Many of these categories don't overlap with those of personal cards, making business cards great for maximizing your earning.
Business perks
Business owners often have different needs than consumers. Many issuers offer some form of transaction or expense management on business credit cards to help keep you organized, and some even offer free employee cards, which can help you rack up rewards even faster.
You'll also find several cards with great purchase protection and extended warranties, as well as cellphone protection, so your business won't be financially responsible if you buy expensive products that are lost or damaged.
More cards
Although many banks decide how many credit cards you can have based on your overall credit line limit, some banks also simply limit the number of cards you can have open. For example, you can typically only have five credit cards with Amex at any given time.
However, the limit for cards like the Amex Business Platinum is separate, which means you can expand your company's buying power and rack up some great introductory offers at the same time.
Establishing a business credit history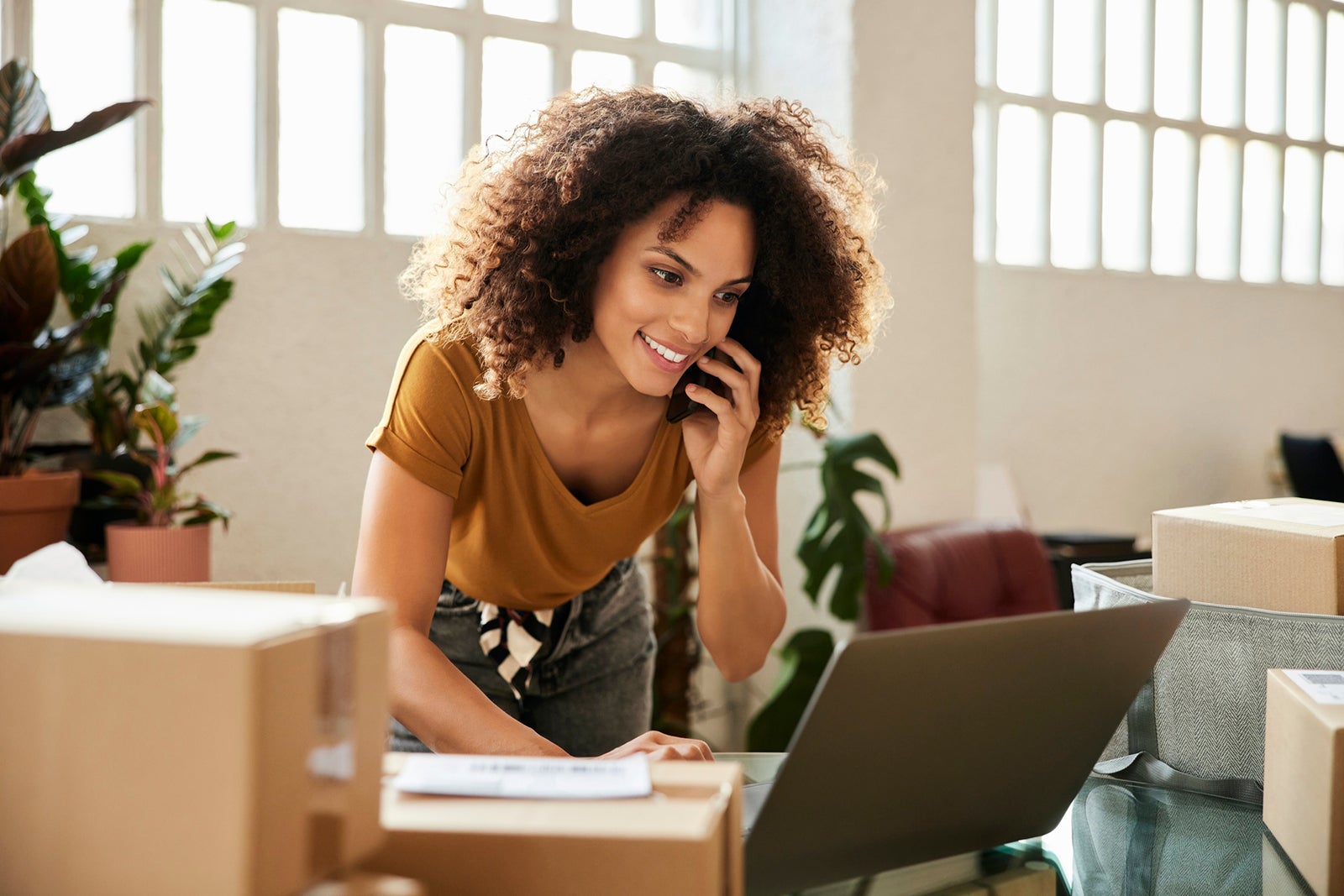 This one goes hand in hand with the fact that your business credit card's line of credit doesn't sit on your personal report.
While you hopefully have a high personal FICO score when you apply for a business card in the first place, once that card is open, its entire record sits separately from your personal credit. However, if your business takes off and you end up applying for financing (for equipment purchases, real estate or other large expenses), banks will look at your business credit history when determining your interest rate, and the more established your line of credit, the better rates you're likely to get.
Related: 10 considerations for your small-business credit card strategy
More spending power
Business credit cards often come with higher credit lines than personal ones, which is how many small businesses get off the ground. Just remember that some business cards require the balance to be paid off in full every month or else you'll incur potentially high fees, which will likely negate the value of the points or miles you accumulate.
Bottom line
While your business might be in its early days and you may not think you need a separate credit card for it, business credit cards can provide important benefits to your company, including rewards you can use for virtually free travel, perks like expense management and credit to help you grow your business.
While you could get by in your personal life using a debit card or cash if you really wanted to, leveraging the right credit card for your small business provides many more benefits.
For rates and fees of the Amex Business Platinum, click here.
For rates and fees of the Amex Business Gold, click here.
Additional reporting by Ryan Wilcox, Ed Pizzarello and Eric Rosen.