In between touring the Louvre, strolling the banks of the Seine and ascending the Eiffel Tower, many visitors to the City of Light also pay a visit to Disneyland Paris. Situated to the east of the city, the resort is home to Europe's largest (and most visited) theme park.
With China still closed to tourism and Japan only starting to reopen, Disneyland Paris is the international Disney resort that is currently the most accessible to the traveling world. Combine this with the fact that Paris is set to host the Summer Olympics in 2024 and it's safe to say that many visitors will likely soon pass through the theme park's gates.
While Disneyland Resort in Anaheim, California, is my family's home park, we frequently visit Disney destinations around the world. So, when we had the chance to spend several weeks in France and the United Kingdom this summer, we knew we had to set aside a little time to see what France's version of Mickey Mouse had to deliver.
Not surprisingly, we found that Disneyland Paris does a lot of things in a slightly different way. However, one detail remains a constant across all the parks, Disneyland Paris included: Guests who pre-plan, know what to expect and understand the rules will surely have a magical vacation.
Disneyland Paris basics
Before delving into all you need to know about experiencing Disneyland Paris, it's important to have a lay of the land and understand the logistics of getting to the property.
Located about 25 miles east of Paris' city center in Chessy, France, Disneyland Paris is easy to reach by train. The Marne-la-Vallée–Chessy train station sits a few steps away from the park's entrance and is accessible via Réseau Express Régional routes departing from downtown Paris and Trains à Grande Vitesse routes that leave Paris Charles de Gaulle Airport (CDG) and other destinations in France.
Once at the property, you'll notice that Disneyland Paris has a similar layout to Disneyland Resort. Two theme parks — Disneyland Park and Walt Disney Studios Park — comprise the resort, with each within walking distance of the other. There is also an adjacent shopping and entertainment district known as Disney Village, as well as multiple themed hotels with additional services and dining locations.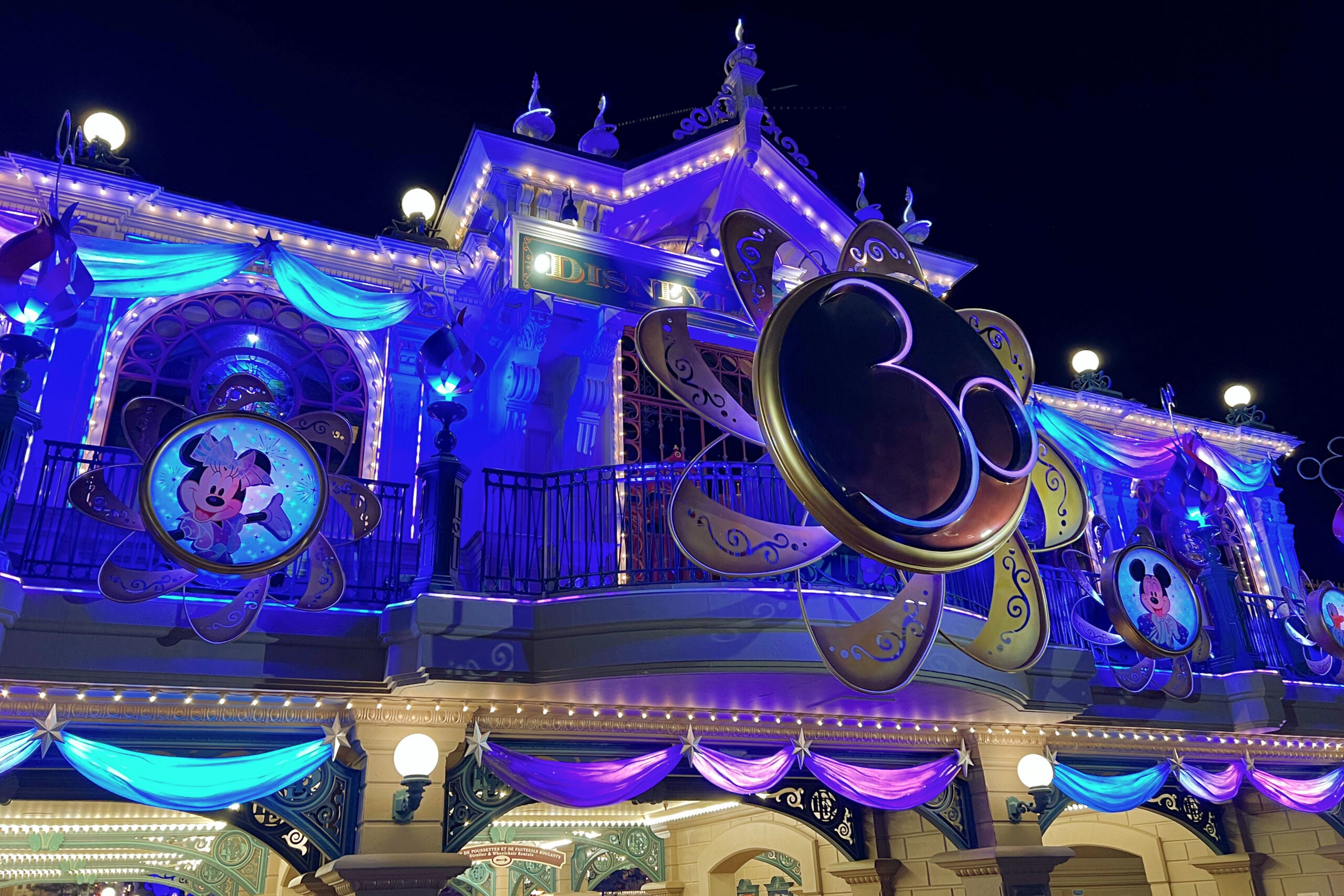 Like all the Disney parks, Disneyland Paris is a bucket list experience for Disney fans, regardless of when you visit. However, now is an especially magical time to check out the resort, as it's celebrating its 30th anniversary in 2022, with celebrations set to continue until Sept. 30, 2023.
Related: How to do the sold-out 'Disney Parks Around the World' trip on points and miles
Essential Disneyland Paris tips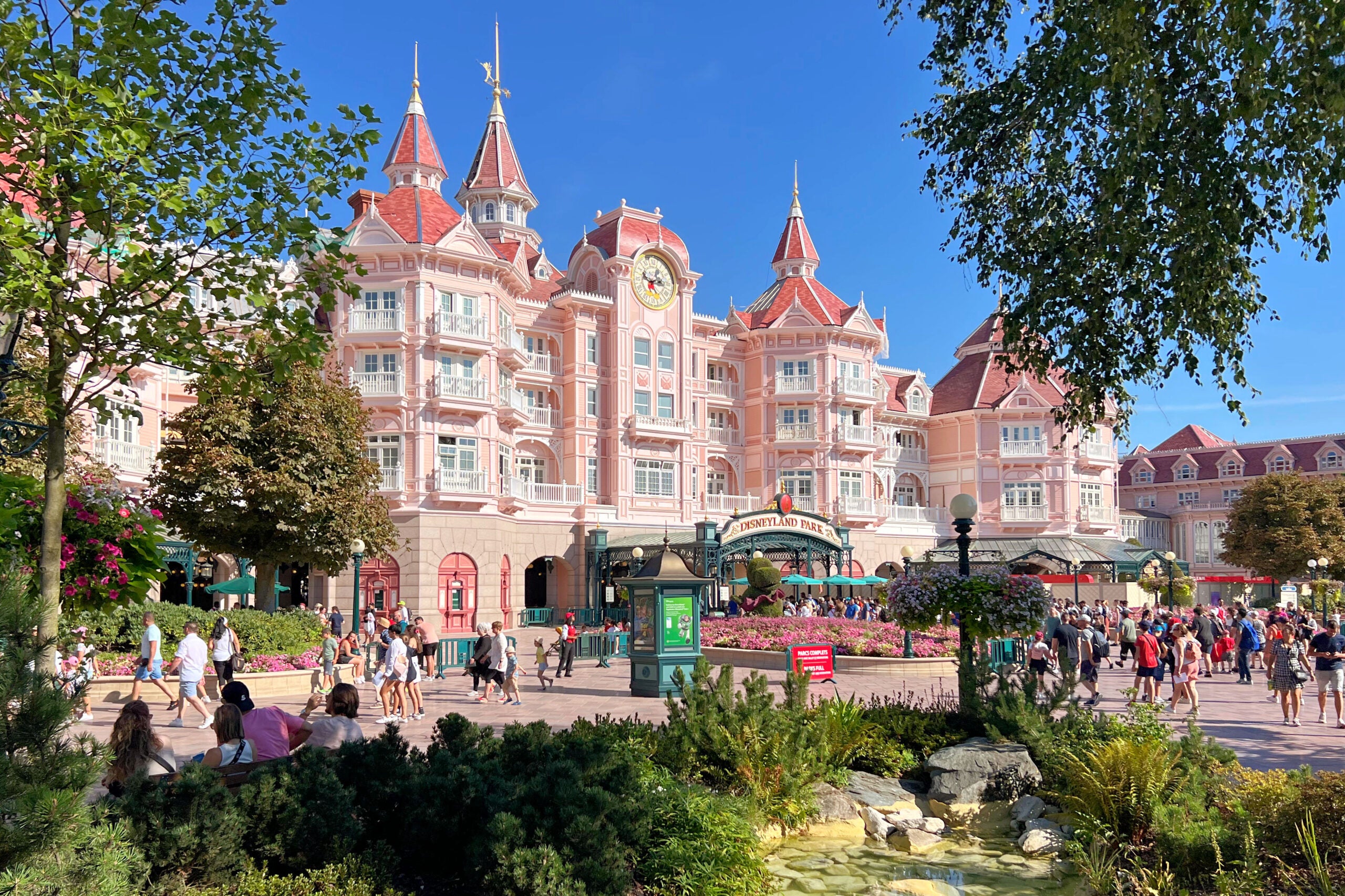 If you are considering or planning a visit to Disneyland Paris, it's vital to know about the resort's unique rules and tricks. Even as a seasoned Disneyland and Walt Disney World visitor, I had to learn a lot of new things while at Disneyland Paris. Fortunately for us, the pieces ultimately fell into place once we identified the major differences. Here's what you need to know:
Related: How to use miles to fly to Paris
Logistics are easier
Recently, Disneyland and Disney World have received a lot of negative press for their complicated post-pandemic rules and procedures. While Disneyland Paris did implement a few changes after its reopening that have stuck, nearly everything is much easier to navigate for the casual visitor.
For example, Disneyland Paris does require park reservations for some guests, but if you are booking a Disneyland vacation package for a stay at an on-property hotel, then no park reservations are required.
Ticketing options are simpler, more flexible and overall less expensive as well. Guests who purchase park tickets as part of a vacation package will find ticketing to be as easy as showing up and entering. If you are not purchasing a ticket as part of a package, it's still a fairly straightforward process. Once you know how many days you'll be visiting, all that's left to decide is whether you want a dated or an undated ticket. (Dated tickets are cheaper but require picking your entry dates when you book, whereas undated tickets are pricier but let you choose your park dates after booking.) If you pick a dated ticket, you can then opt for a park hopper or one-park option. That's about it. Should your plans change, tickets are fully refundable up until three days prior to their valid date.
Thankfully, tickets are cheaper than in the U.S. with one-day, one-park tickets starting around $70-$80, depending on the date. In the U.S., they can be roughly double that price.
Disneyland Paris also doesn't have arbitrary time limits on its park hopping hours. If you've purchased a park hopper ticket, you are free to go back and forth between the two parks at any time of day.
In short, there are fewer opportunities at Disneyland Paris to make a mistake and find that you've run afoul of some obscure new rule. We found that assurance comforting, especially when dealing with the greater logistical challenges already inherent in an international trip.
Related: The best credit cards for a theme park vacation 
Ride lines are mostly manageable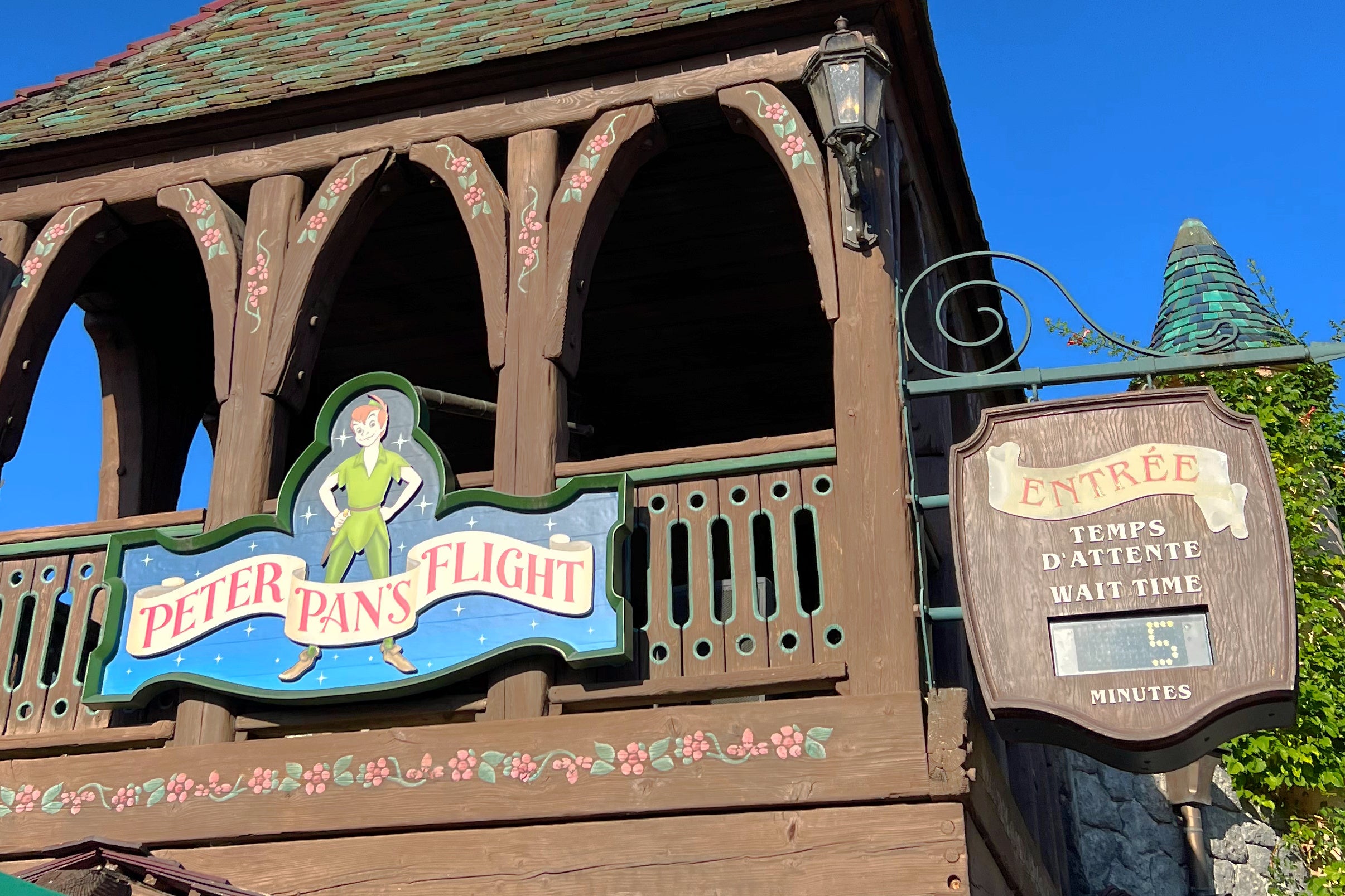 The most common complaints about theme parks around the world are the crowds and long lines. Disneyland Paris certainly has its fair share of both, but we were pleasantly surprised to find that standby queues for attractions were not as painfully long as guests might fear.
My family visited during a peak time of year (the U.K.'s summer recess from school), so we experienced ride lines at close to their worst. Lines were a little longer than I like to stand in but were by no means as terrible as lines you'll find at Disneyland or Disney World on a very busy day. If you can time your visit for a weekday when kids are not on break, you'll likely have an even more manageable time at Disneyland Paris.
Of course, there are tricks to finding shorter lines, including arriving early for rope drop or staying late after many guests retire for the evening. Disneyland Paris also has single-rider lines for a number of popular attractions that can save you time. We used all of these tricks to great effect.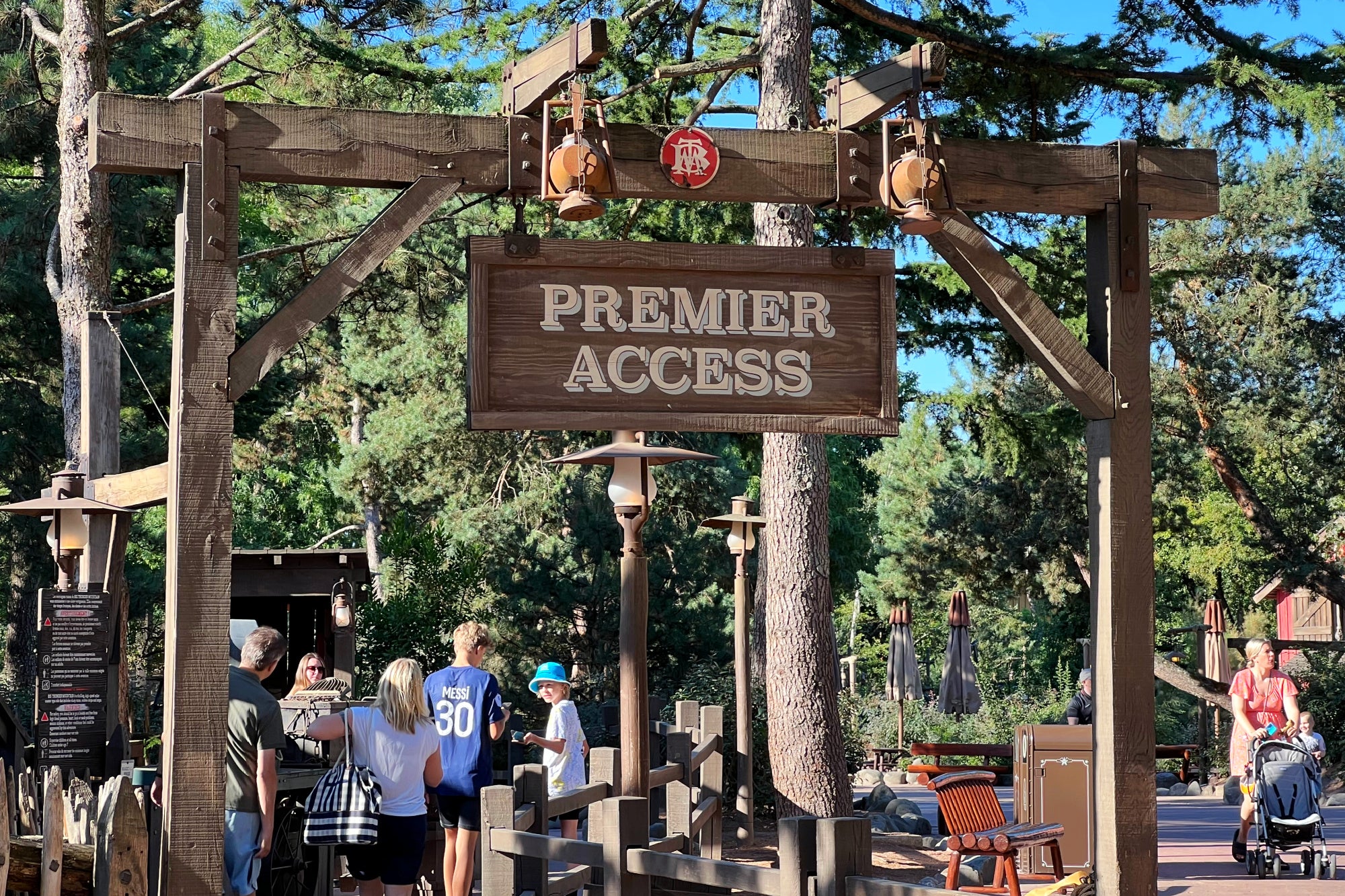 Additionally, Disneyland Paris has a skip-the-line FastPass-style program of its own for select rides, with two paid options available: Disney Premier Access One and Disney Premier Access Ultimate.
With the more affordable Premier Access One program, you pay between 9 and 18 euros (roughly $9-$18) per ride for expedited access at a particular time via the attraction's fast lane. Meanwhile, the Premier Access Ultimate program automatically gives you access to each ride's fast lane whenever you want for a higher price (usually well above 100 euros, or $100, per person, per day).
Since fewer guests use these pay-to-play options at Disneyland Paris, they don't have as great of an impact on standby lines for non-paying guests. As a result, my family decided to skip the high cost of the upgraded Premier Access option and instead purchase three regular Premier Access One passes during our three-day visit. We found them to be far less complex than Disney's confusing paid Genie+ and Lightning Lane systems currently in operation at Walt Disney World and Disneyland. Our most valuable purchase was for Crush's Coaster, which historically has the longest line at either park.
The second park is weak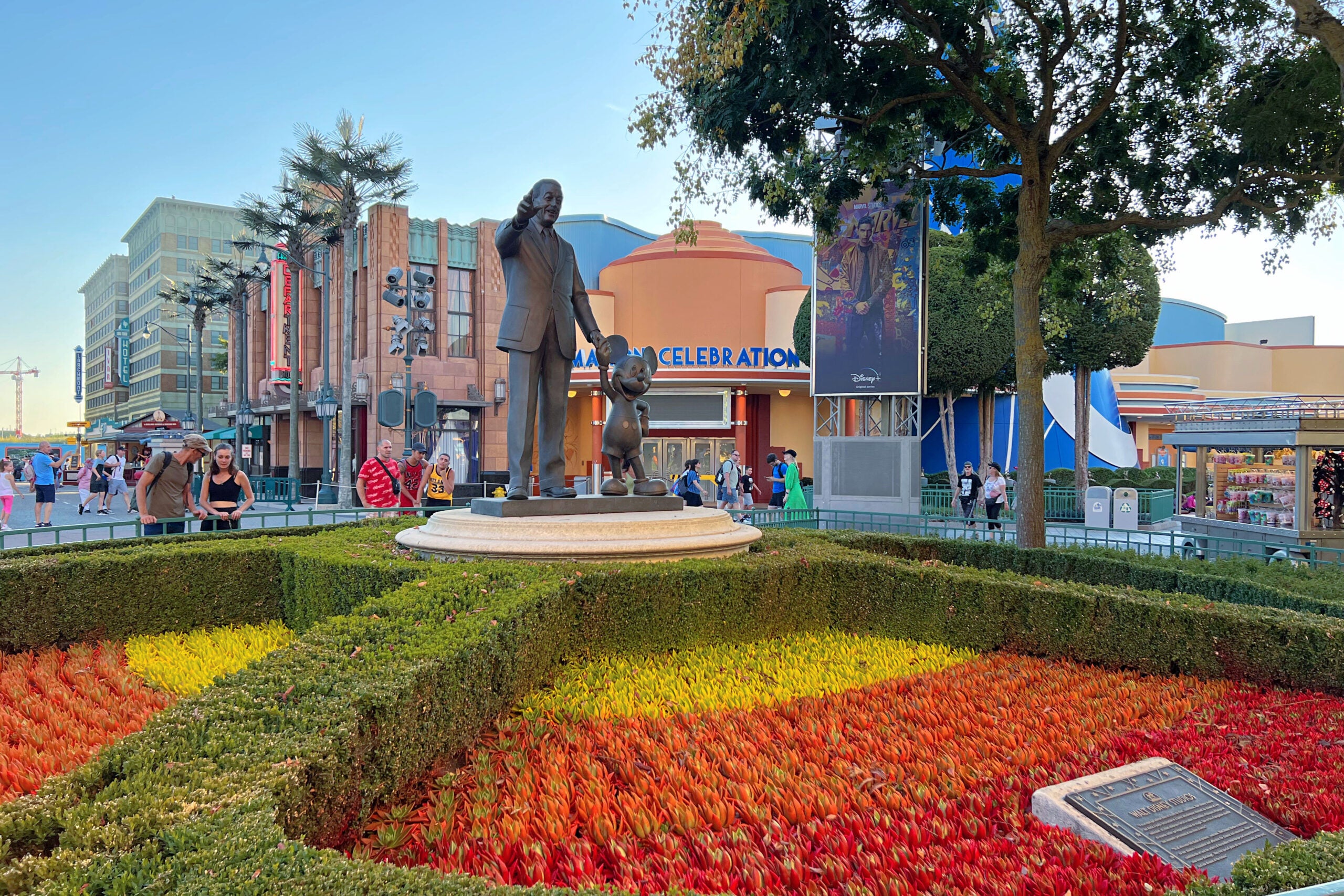 Disneyland Paris includes two parks, but guests should know before deciding how to divide their time that the parks are far from equal. Disneyland Park is the property's main draw and where most guests spend the bulk of their time. There's also Walt Disney Studios Park, which only has a couple of major attractions mixed in with a lot you can skip, making it the much weaker of the two parks.
Recognizing this lack of star power at the latter, Disney has started making incremental changes to Walt Disney Studios Park. Earlier this summer, a brand new land called Marvel Avengers Campus debuted in the park.
Like its counterpart in Anaheim, the land has a new "Spider-Man"-themed attraction and a lot of new characters and dining locations. Avengers Campus delivers a solid product just like it does in Anaheim, but it's not enough to redeem the park as a whole. Walt Disney Studios Park still has a long way to go.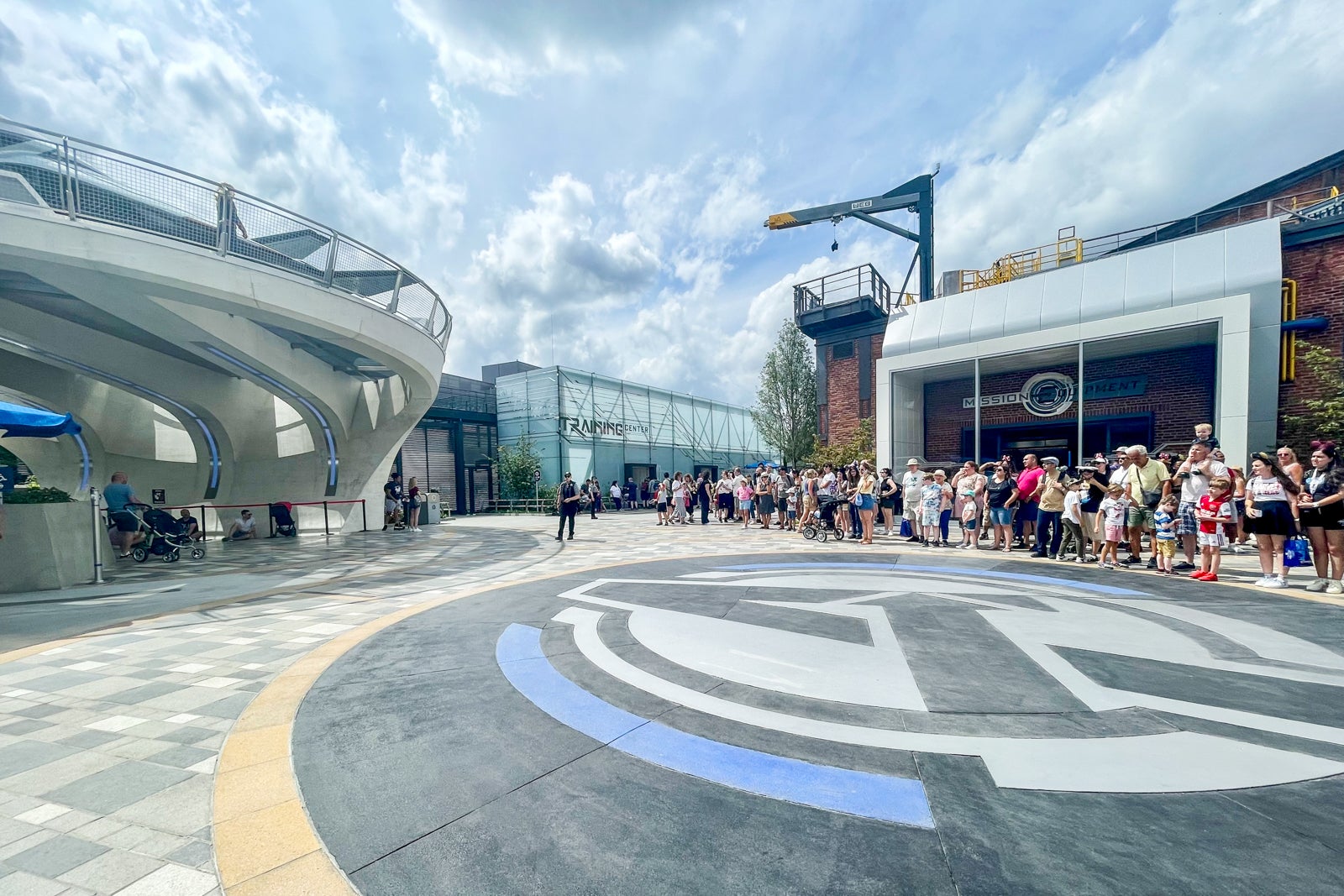 Thankfully, there is more coming, with a "Frozen" land set to debut in 2024. Still, until that area opens, Walt Disney Studios Park remains a half-day park at best. If you're a frequent Disneyland visitor like me and my family, odds are you'll want to allot even less time for the park, as Paris' Avengers Campus isn't that different from what you'll find in Anaheim.
It can be done as a day trip
With so many other can't-miss attractions in the City of Light, it's understandably hard to justify spending too many days at a theme park. So, a lot of travelers visit Disneyland Paris as a day trip from the city, as it's only about a 40-minute train ride away from the city center.
If your time will be limited when you visit, know that it's still possible to get a solid overview of the parks in a single day. You'll be able to ride quite a few of the headliner attractions in that time, especially if you budget for a couple of Premier Access One passes. Since Walt Disney Studios Park lacks the same wow factor as Disneyland Park, you can easily get by with a single-park ticket instead of the park hopper upgrade.
That said, Disney fans would be remiss if they didn't set aside a little more time for the parks.
Disneyland Paris is nearly as large as Disneyland Resort, so you'll need more than a day to truly see it all, especially if you want to ride every unique attraction available. We allotted a full day and two half days (an evening on our arrival and a morning before flying elsewhere in Europe) for our Disneyland Paris visit and found it was just about the right amount of time for a family of Disney fans.
Related: Where to stay in Paris 
The food is not on par with the US parks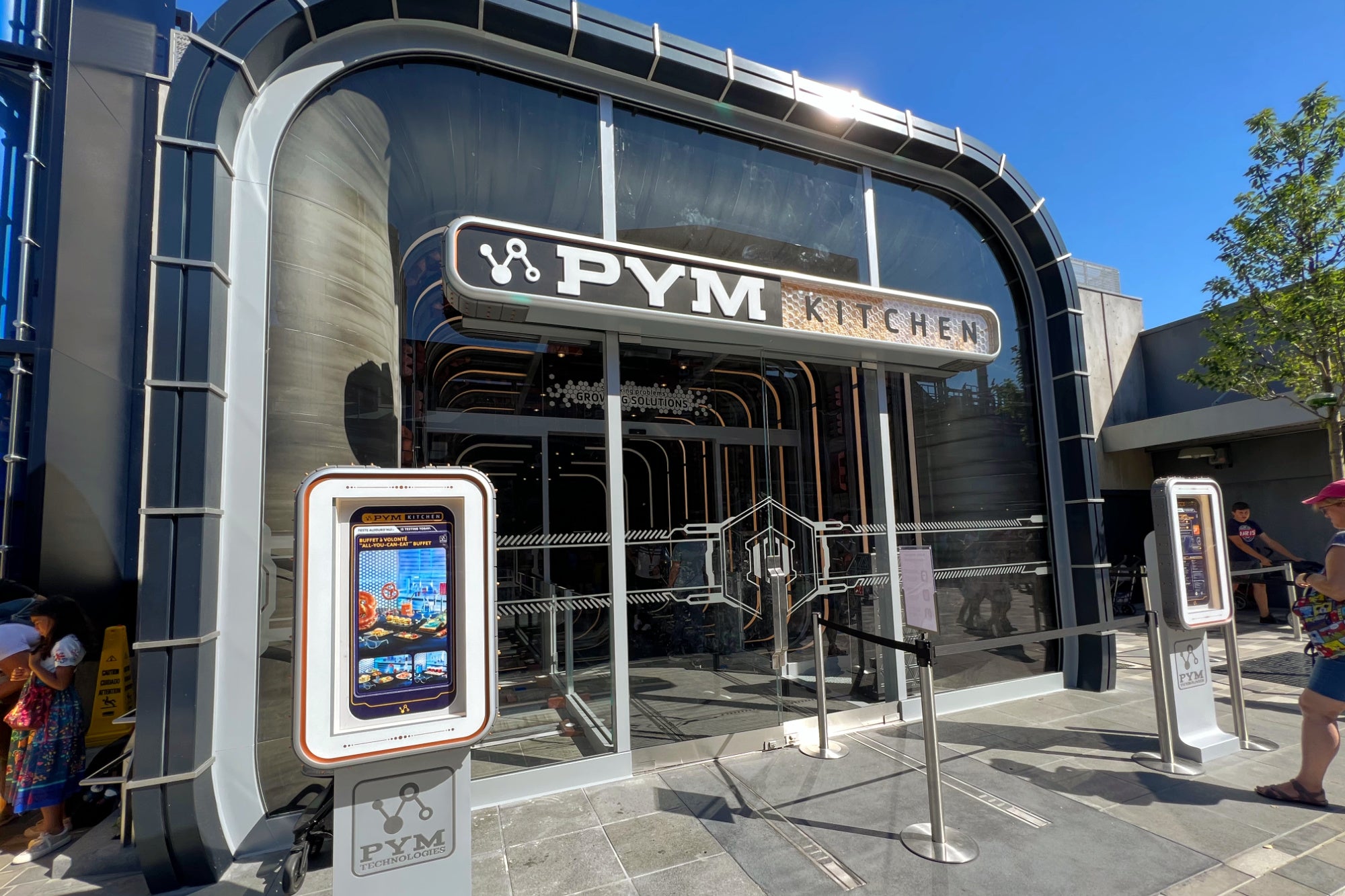 Travelers come from around the world to experience France's magnificent food scene. Unfortunately, there is very little of that fine cuisine at Disneyland Paris.
I had heard from friends and fellow Disney experts for many years that the food in Disneyland Paris was terrible, so my family had low expectations when it was time for our visit. Much to my surprise, everything wasn't inedible slop: Every quick-service meal and buffet we had was entirely adequate. In fact, the food was pretty similar in quality to an average quick-service meal you'll get at Disneyland or Disney World. Prices weren't excessively high, either.
Where the food faltered most was in the sit-down establishments. For example, my husband and daughter ate at Captain Jack's, a fine dining restaurant overlooking the Pirates of the Caribbean ride that reminded them of Disneyland Resort's Blue Bayou. They found the meal was quite expensive, especially since both of their dishes were extremely overcooked. I've heard similar complaints from friends who've dined at Bistrot Chez Rémy in recent years as well.
We found some other food inadequacies at Disneyland Paris, too. The parks simply don't have a lot of snack options or variety, a strange state of affairs given how the U.S. parks churn out new, Instagrammable treats for every holiday or special event under the sun.
Disneyland Paris also doesn't keep all its in-park restaurants open full-time. A number of quick-service options close before the dinner hour, leaving pretty slim pickings for guests who haven't made reservations at pricier sit-down restaurants.
To avoid being disappointed during your visit, do as we did and make food as little of a focus of your trip as possible. Skip the expensive table-service restaurants and instead plan in advance to eat some utilitarian theme park basics like chicken fingers, pizza and burgers at quick-service establishments. As long as you check in advance so you know which options are open, particularly later in the day, you'll have no trouble filling empty stomachs.
Service isn't quite up to Disney standards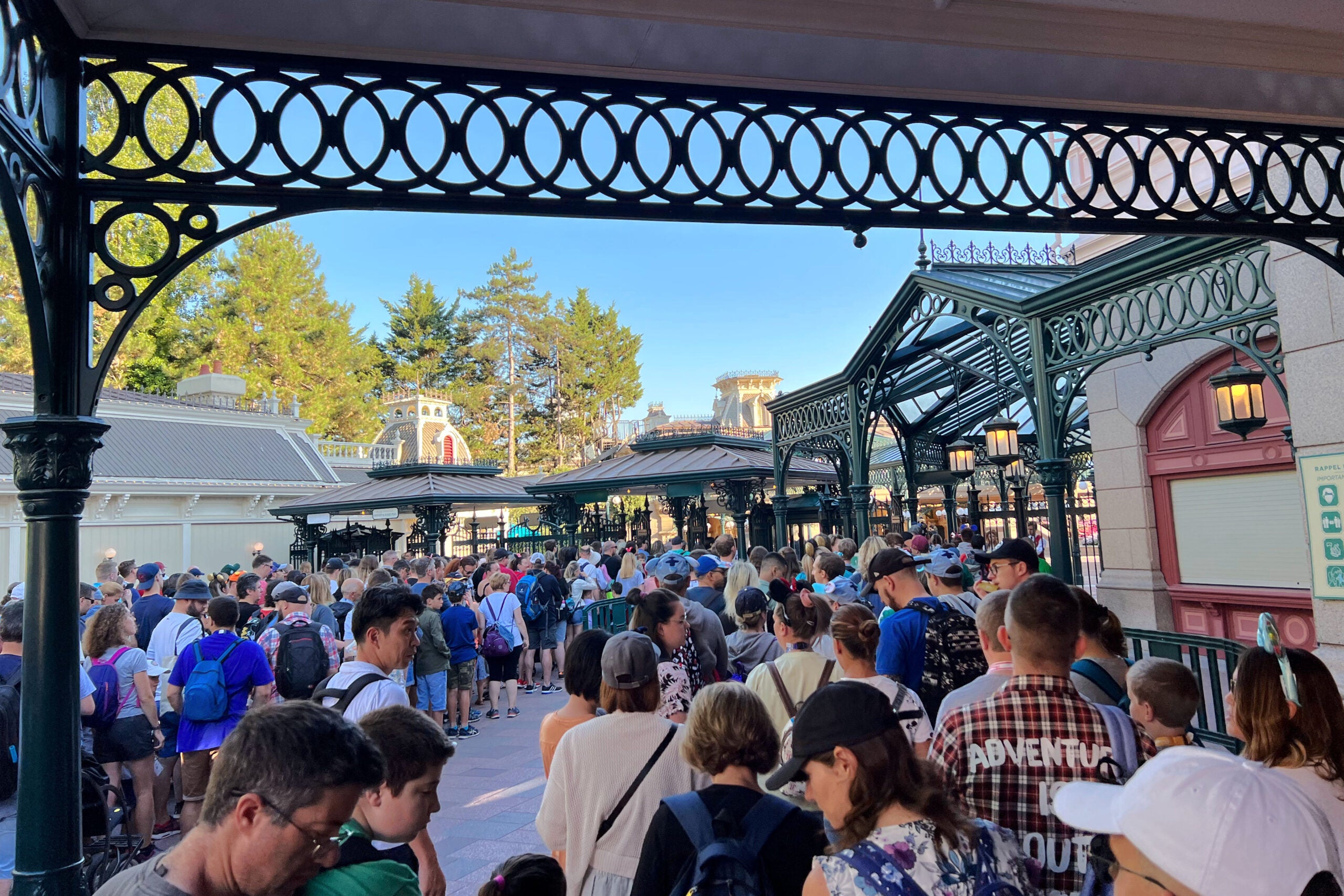 While I hate to be a stereotypical American complaining about French service, the reality is that there are subjective cultural differences that many visitors to Disneyland Paris will probably perceive when it comes to service. France just doesn't have the same tradition of effusive, overly friendly customer service that guests who frequent the American (or even the Asian) Disney parks are used to.
That's not to say that the customer service in Disneyland Paris is poor. We found most cast members quite courteous and even had a couple of magical moments with a select few. We were also impressed by the fact that every cast member we encountered spoke English, which we found helpful since none of us speak French.
Still, cast members were noticeably more blunt in tone and less visible everywhere in the parks. I got the distinct impression that there were fewer cast members per capita in the Paris parks than in other Disney parks I have visited. This was especially evident at the park entrances, where cast members were in short supply for morning rope drop. Clueless guests were trying to scan their tickets and passes at the turnstiles only to encounter errors and slow down the lines considerably at a pivotal time.
Ultimately, park operations felt a little more like a regional theme park in America than the gold standard of Disney efficiency and warmth.
The parks' beauty is its own attraction
What Disneyland Paris lacks in customer service it more than makes up for in beauty.
Disneyland Park is easily the most beautiful theme park I've visited. It feels like a microcosm of the well-designed city of Paris itself, with wide pathways surrounded by colorful, meticulously maintained landscaping. Many of the ride buildings have bold theming that commands your attention, such as the Jules Verne-inspired Star Wars Hyperspace Mountain.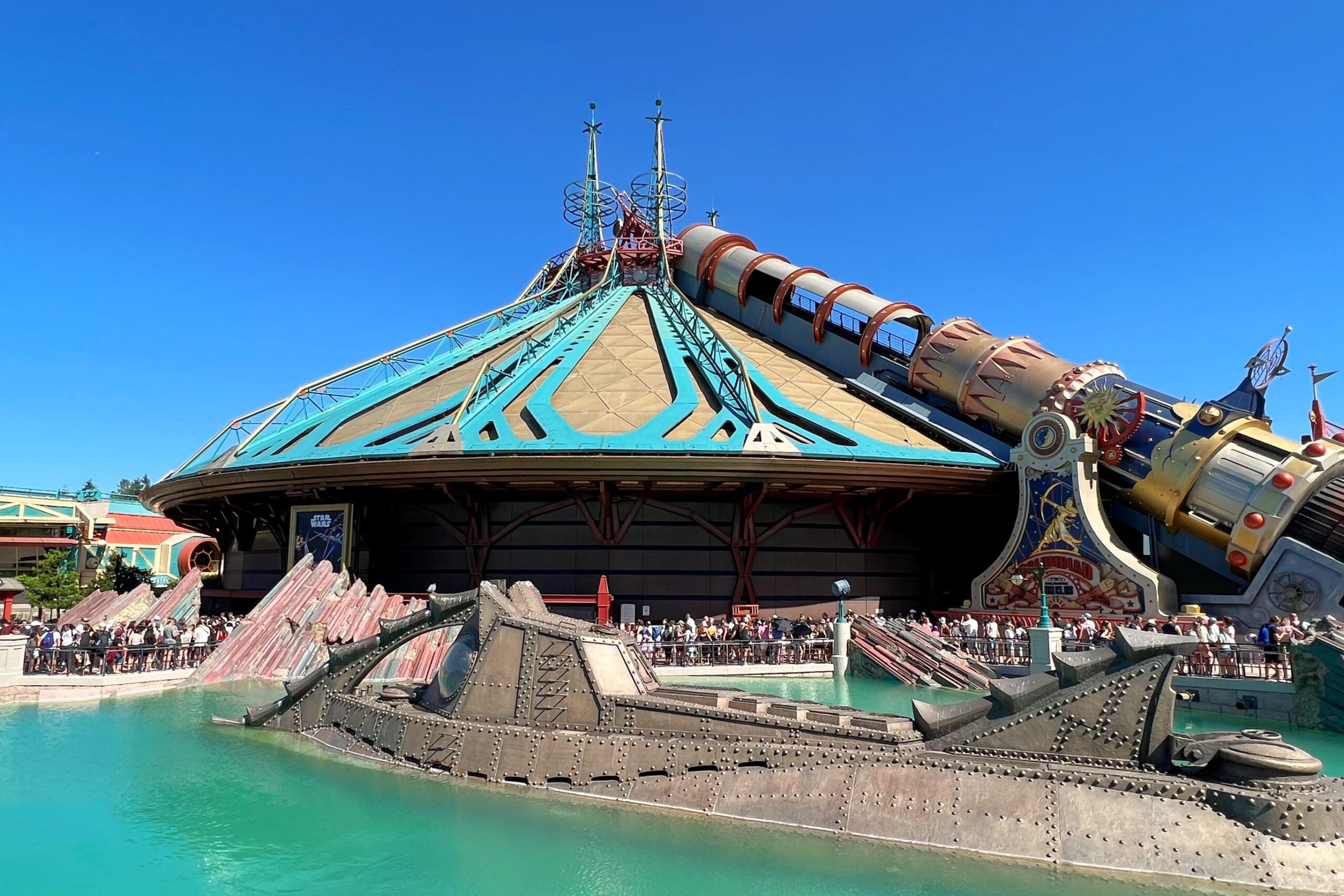 This unique atmosphere means that guests should approach a visit to the resort a little differently. Disneyland Paris is a park that is meant to be savored. If you run from ride to ride all day, you'll miss a major part of what makes the property so special.
We slowed down during parts of our trip and made time to explore some of the non-ride attractions and specially themed play areas (which are far more ubiquitous than in the U.S. parks). We found these areas sparked the curiosity of our kids, who enjoyed wandering the meandering pathways and playing in spaces like Alice's Curious Labyrinth and Skull Rock.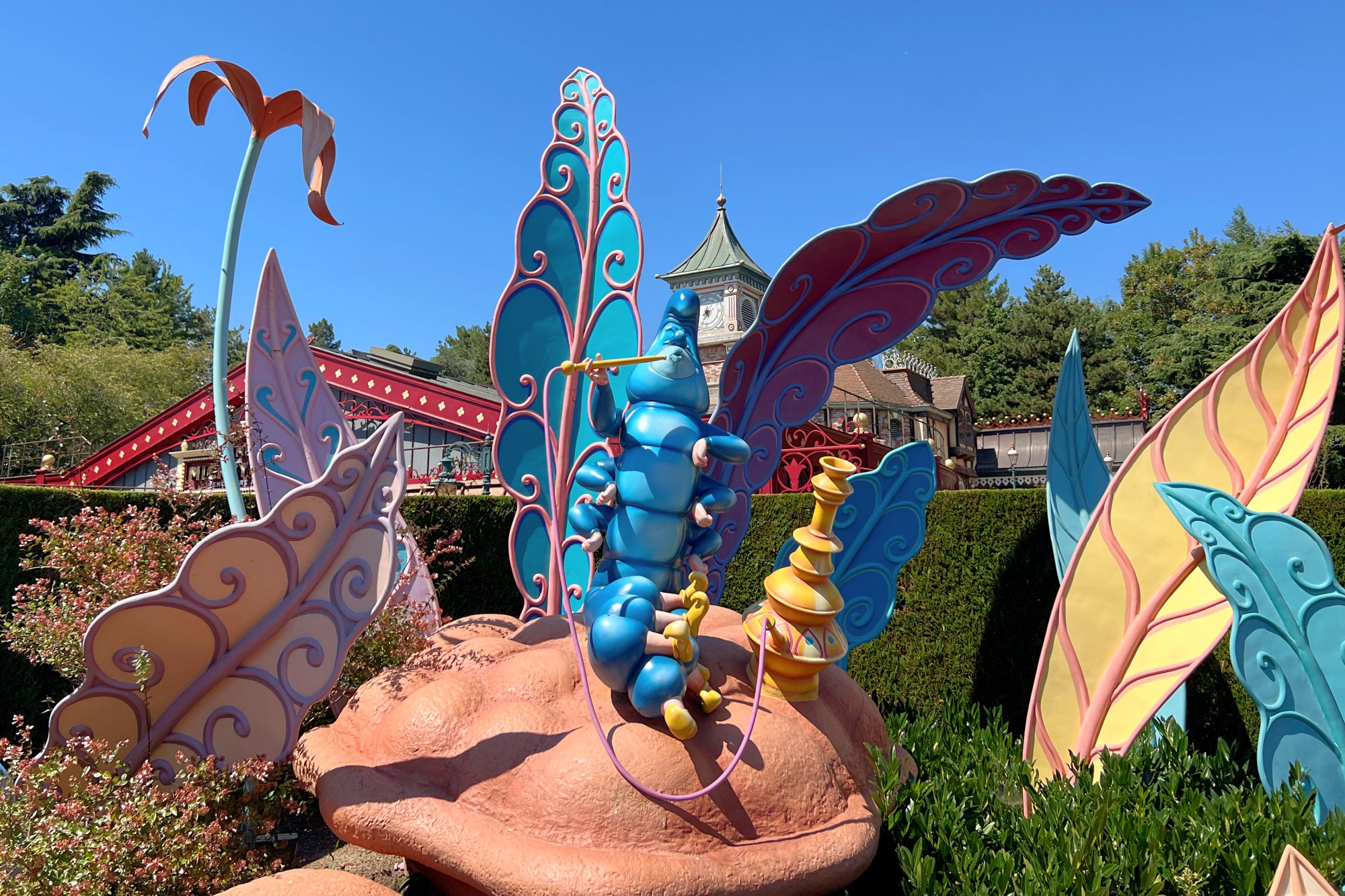 Another visual delight was the arcades — enclosed pathways that run behind the shops of Main Street U.S.A. These pathways serve the practical purpose of moving big crowds but in a visually stunning setting. Of course, the awe-inspiring Disneyland Paris castle is another gorgeous feature that no guest should miss.
Many attractions are familiar — but uniquely different
A quick glance at the map of Disneyland Paris may give the impression that the park is largely a clone of the Magic Kingdom in Florida or Disneyland Park in California. Sure, quite a few attractions, such as Peter Pan's Flight and Mad Hatter's Tea Cups, are similar to what you'll find in the U.S., but a number of rides at Disneyland Paris actually have unique twists all their own despite looking like carbon copies of their American counterparts.
For example, two thrill rides, Star Wars Hyperspace Mountain and Big Thunder Mountain, are far more intense than those in the U.S. As such, roller coaster lovers should make a beeline for them. Parents, on the other hand, will probably need to pause and consider whether more cautious kids in the family are ready for the more intense experience.
Additionally, spooky rides like Phantom Manor (similar to the Haunted Mansion) and The Twilight Zone Tower of Terror have very different storylines than the ones in the U.S. Both have an edgier and more morbid vibe thanks to the French influence.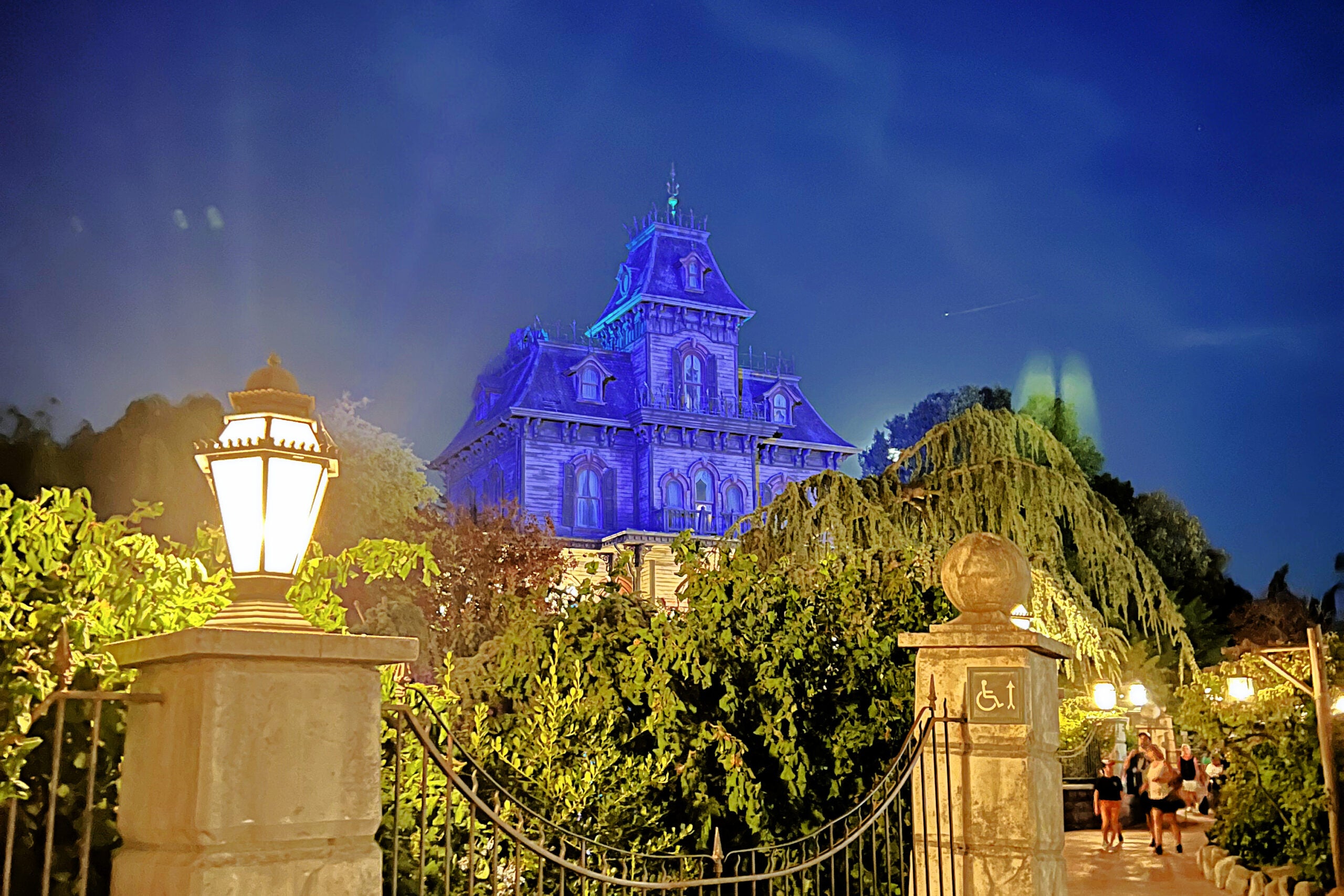 Even some children's rides have new angles. Casey Jr., for example, is actually a mild kiddie coaster rather than the slow-moving train that sits in Anaheim. Storybook Land Canal Boats brings guests through different fairy-tale scenes than the ones that appear at Disneyland Resort, too.
Given how many rides vary here despite their similar theming, you should err on the side of riding as much as possible while at Disneyland Paris. Though you may think you've experienced a ride before in Florida or California, chances are it will offer a very new experience.
Related: I've visited every Disney park. Here's the best of the best
On-property hotels fall short
For guests who plan to visit for more than a day trip, there are seven on-property hotels to choose from.
As you may expect, Disneyland Paris is no exception to the price premium you'll pay to stay on property when visiting Disney. Still, there are a couple of key benefits, including the proximity to the parks and the early entry benefit (known here as Extra Magic Hours), that swayed our family to stay at the on-site Disney Sequoia Lodge.
A moderately-priced hotel with national park lodge theming, the Disney Sequoia Lodge's rooms and common areas felt extremely tired and dated. In fact, the hotel was nowhere near as nice as the newly renovated value resorts at Walt Disney World such as Disney's Pop Century Resort, despite being more expensive. As a result, it didn't seem to offer as much value as what we're used to getting when staying at American Disney properties.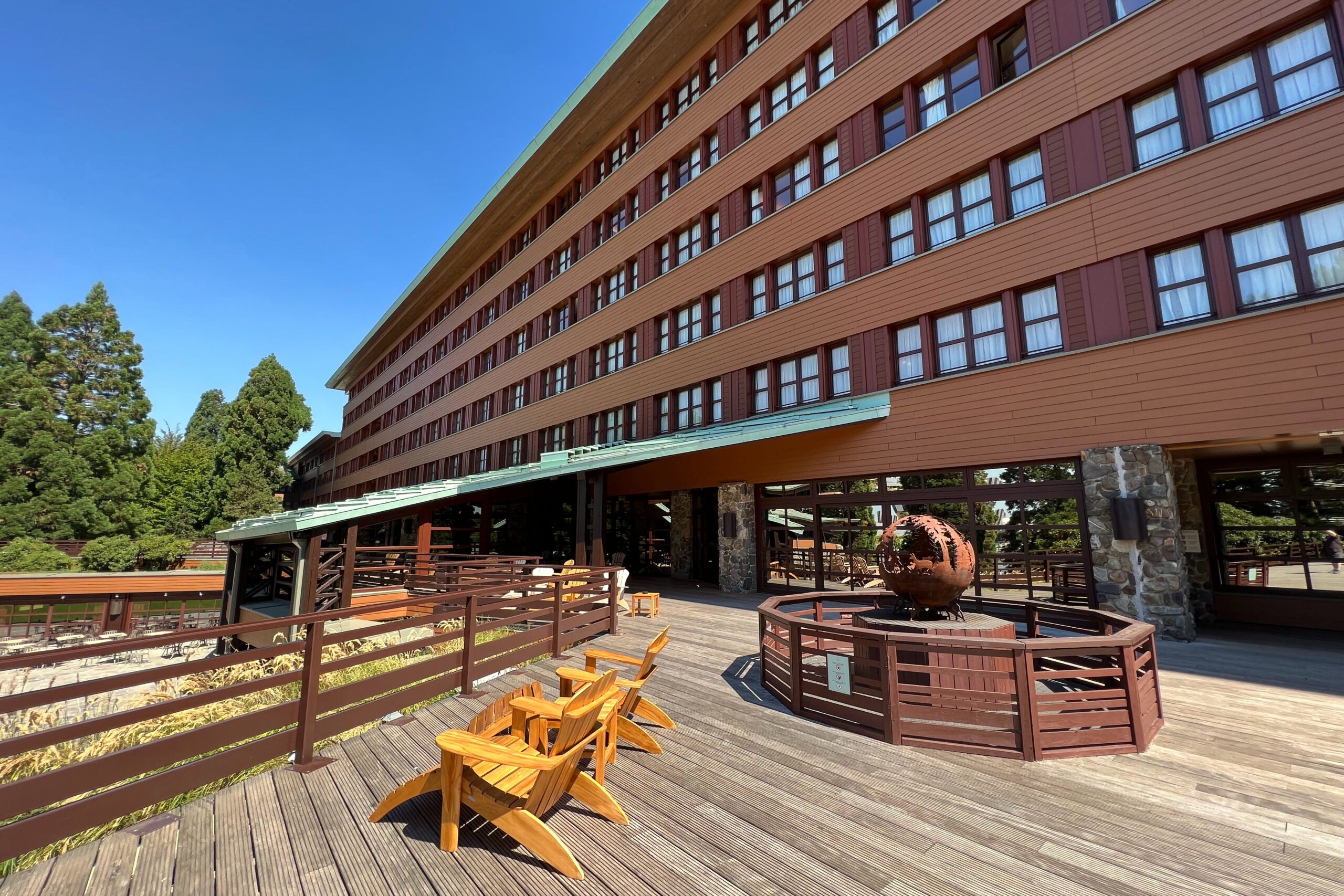 Other properties like the flagship Disneyland Hotel, which sits right above the Disneyland Paris park gates, may provide more value but are currently unavailable due to an extensive renovation expected to wrap up in 2024.
In the meantime, the most luxurious option is the newly renovated Disney Hotel New York — The Art of Marvel. While it is visually stunning, my family couldn't justify paying peak summer prices of more than $800 a night to stay in a small hotel room that had two double beds and was a 15-minute walk from the gates.
Given the shortcomings of these hotels, you may find it hard to stomach spending hundreds of dollars on a room that's officially on property. So, if you're on a tighter budget, you may be better served by staying off-property, especially if you wouldn't use the early entry benefit.
Bottom line
While there were a couple of ways in which the French parks underdelivered, Disneyland Paris is mostly a positive and enjoyable experience.
Disneyland Paris has a number of surprising and delightful differences that Disney fans will enjoy, from its beautiful grounds to unique attraction variations. Visiting Disneyland Paris also requires less preparation and touring the parks there feels less stressful.
In a way, we found our trip replicated the experience of visiting the U.S. parks a decade or more ago when the costs and the stakes of taking a theme park vacation weren't quite so high. Because of this, Disneyland Paris is well worth a Paris detour.
Planning a Disneyland Paris vacation? Read more about visiting Paris: