American Airlines' route map is losing an interesting pin.
The Fort Worth-based carrier filed plans over the weekend to drop service to Paramaribo, Suriname, effective March 1, 2023, as first seen in Cirium schedules and later confirmed by an airline spokesperson.
American had previously planned to continue flying to the country's Johan Adolf Pengel International Airport (PBM) from Miami on a year-round basis with daily flights during the summer season and five weekly flights in the winter season. American operated a 128-seat Airbus A319 in this market.
In a statement confirming the move, an airline spokesperson shared that the decision to end service was made after the route did not live up to expectations. "Due to soft demand, American Airlines has made the difficult decision to end service to Paramaribo, Suriname, effective March 1. We'll proactively reach out to customers scheduled to travel after this date to offer alternate arrangements," the spokesperson said.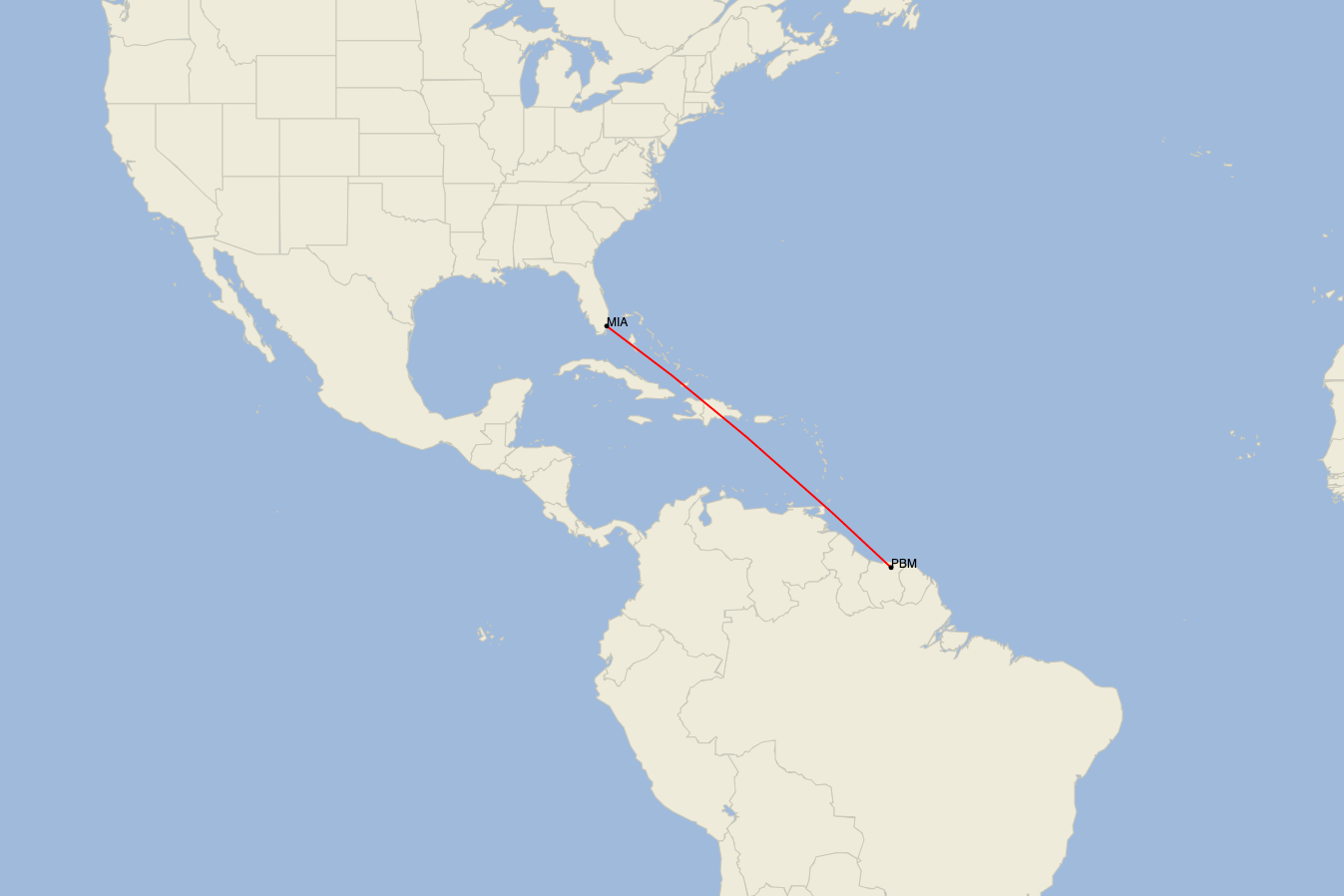 American added service to Suriname in September 2021, as part of a major Miami-focused expansion during the pandemic. The airline wanted to boost one of its "core" hubs, and it did that with new service from Miami to Suriname, Tel Aviv, the Dominican Republic and other new and expanded domestic routes.
Moreover, American's Miami hub is the airline's gateway to Latin America. Adding Suriname to its portfolio of destinations from Miami bolstered the airline's strength in the region and gave more travelers reason to choose American.
That's especially true because getting to Suriname directly from the U.S. has historically been quite difficult. The South American nation's flag carrier, Surinam Airways, was the only airline connecting the two countries with nonstop flights, but its services operated just about once a week from Miami, Cirium schedules show. Its current service from Miami operates to Suriname only via a stop in either Guyana or Aruba.
At the moment, Surinam Airways isn't planning any nonstops from the U.S. to Suriname, so travelers will now need to connect or take one-stop flights that operate as triangle routes to get to this South American nation.