As airport lounges continue to suffer from overcrowding, Alaska Airlines is cutting access for many premium passengers.
Starting early next year, the Seattle-based carrier will no longer welcome most first-class flyers into its lounges.
Alaska will implement a distance-based restriction for passengers booked in first class who are looking to use the lounge. Beginning on Feb. 15, 2023, you'll need to be booked in first class on a flight that's longer than 2,100 miles in order to qualify for complimentary lounge access, an update to Alaska's website that was first reported by One Mile at a Time.
The 2,100-mile restriction cuts out a majority of Alaska's network, but it does include coast-to-coast, Hawaii and most international routes, as you can see in the map below.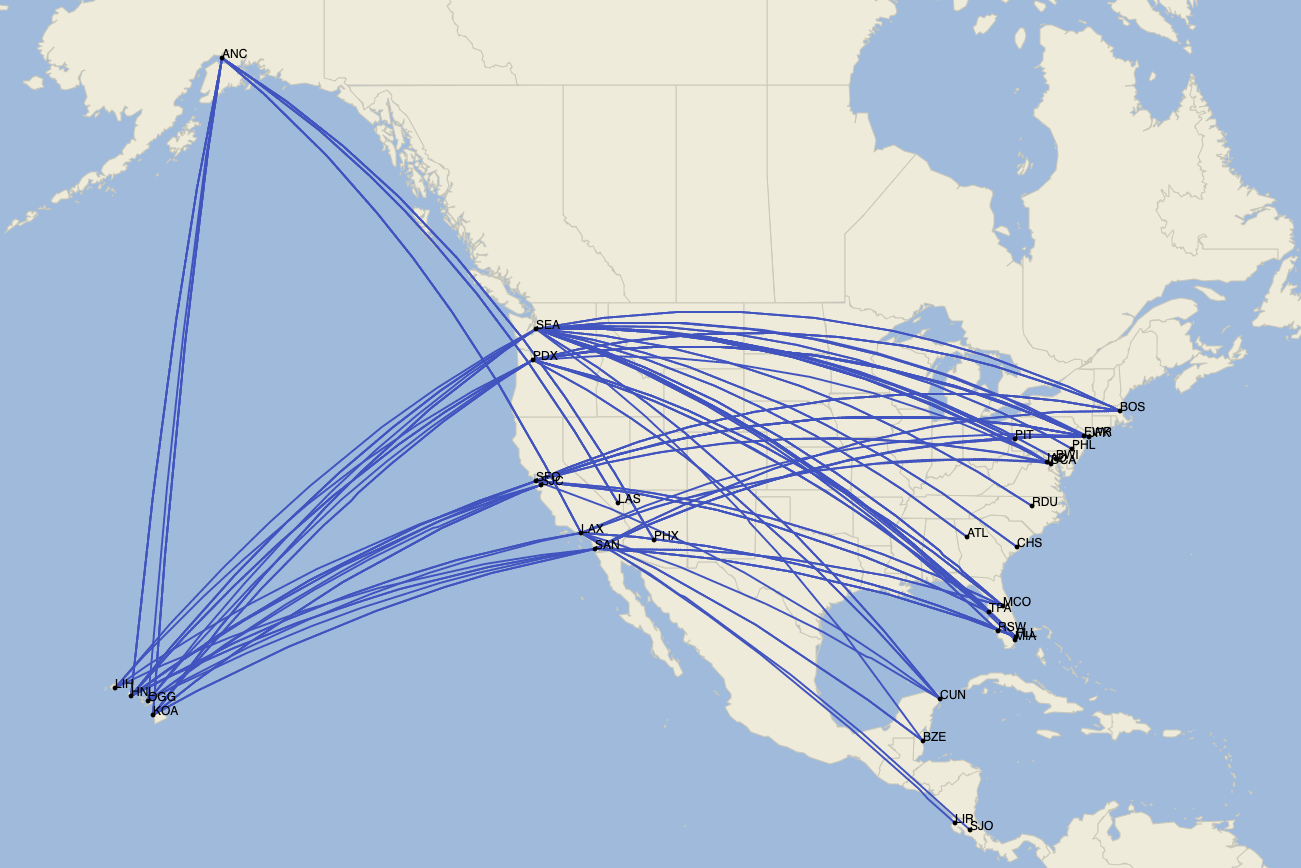 Lounge access will be granted on the day of the flight only, to all lounges in that day's itinerary, including connecting flights that are less than 2,100 miles. You're not allowed to bring in any guests or family members unless they too qualify for lounge access on account of their ticket.
If you don't meet these updated guidelines, you'll be able to purchase a discounted day pass for $30, subject to space availability.
Only first-class tickets that were purchased with cash or with miles are eligible for lounge access. First-class upgrades — whether complimentary, paid or with miles — do not include access.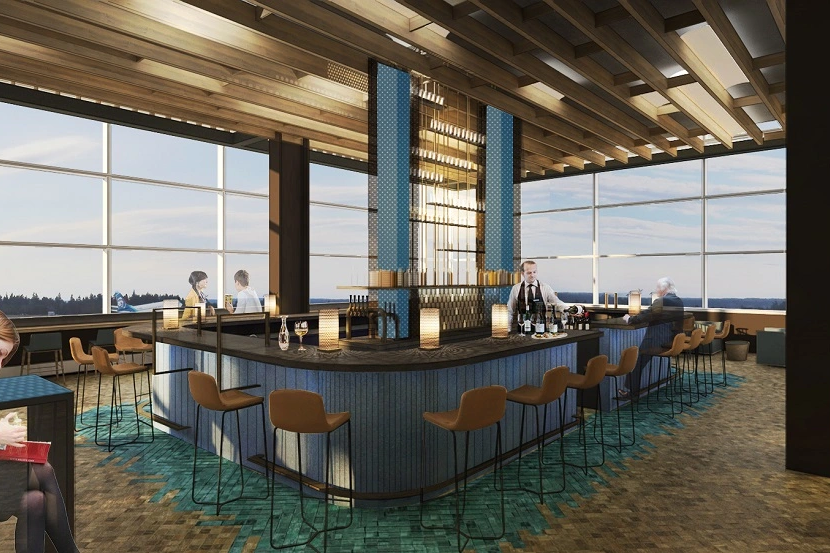 Note that this change does not apply to Club 49 members, the airline's free program for Alaska residents. They'll still be able to access the lounge when traveling on a first-class ticket to, through or from Alaska, regardless of flight distance.
Alaska is giving flyers about three months' notice before implementing this change. All bookings made through Nov. 17, 2022, are grandfathered into the old policy, regardless of the flight date.
In addition to the tighter access restrictions, Alaska is also increasing the cost of an annual lounge membership. Starting on  Jan. 1, 2023, Alaska Lounge memberships will go from $450 to $500, and Lounge+ membership will increase from $600 to $650. Mileage Plan elites will continue to receive a $100 discount on either membership option.
Alaska shared that it's making these changes to combat lounge overcrowding, as you can see in the statement below.
Our Lounges have become so popular during certain times of the day, we're making adjustments to our complimentary First Class access policy to allow for a bit more elbow room. We know change can be difficult – but we need to adjust how we operate our Lounges to ensure our guests have the best experiences possible when they visit.

Even with this change, our First Class access policy remains the most generous in the industry for domestic travel. Most airlines do not allow access to lounges when traveling on a First Class domestic itinerary except for select markets.  
It seemingly makes sense for Alaska to implement these changes. With more premium travelers than ever competing for a fixed resource — space in a lounge — the result is lounge overcrowding.
Even if you can find a seat in the lounge, these spaces aren't nearly as relaxing as they used to be. Buffets aren't being refilled fast enough to keep up with demand, nor are airlines able to just quickly expand their lounge footprint. You can't just create more space in airports, and even if you could, expanding existing lounges takes months, if not years.
It's likely the same reason why Alaska cut ties with Priority Pass for all its lounges, except the one in New York.
That said, some loyal Alaska flyers are likely going to be frustrated. Alaska was always unique among U.S. airlines to offer lounge access to first-class passengers, and this point of differentiation will no longer be as exciting as it once was.
Alaska operates nine lounges nationwide, mostly at its hubs and key focus cities, including:
Anchorage.
Portland (two locations).
Even though the airline is making access policy changes, Alaska continues to invest in expanding and modernizing its network. Next week, the airline's expanded C Concourse lounge in Seattle will open with an additional 3,000 square feet of space for 60 additional guests.
The D Concourse lounge in Seattle will be overhauled beginning on Jan. 7, 2023, and it's set to reopen for next summer's travel season.
Finally, Alaska invested $1.5 million in Portland lounge upgrades this year. The carrier added a 1,000-square-foot enclosed patio area in its current lounge and also debuted a new "Express Lounge" concept in Concourse B to give flyers more space to spread out.