Thursday marked yet another milestone for Brightline, as the South Florida-based train company unveiled its brand-new station at Orlando International Airport (MCO). The local community and members of the media were on hand for the grand reveal, which puts Brightline one step closer to officially launching passenger service between Miami and Orlando.
The station has (literally) been decades in the making, as indicated in opening remarks by Kevin Thibault, CEO of the Greater Orlando Aviation Authority. He noted that airport design criteria from March 1977 included a fixed-track transportation hub on the grounds of the airport.
More than 46 years later, that vision is now a reality.
Here is what you need to know.
Where is the Orlando International Airport (MCO) Brightline station?
Connected to Terminal C (which itself just opened in September 2022), the station is bright, airy and full of amenities that are typically absent from passenger train outposts in the U.S. After a short walk and escalator ride, passengers enter through simple security gates, where the only requirement is sending your bags through an X-ray machine.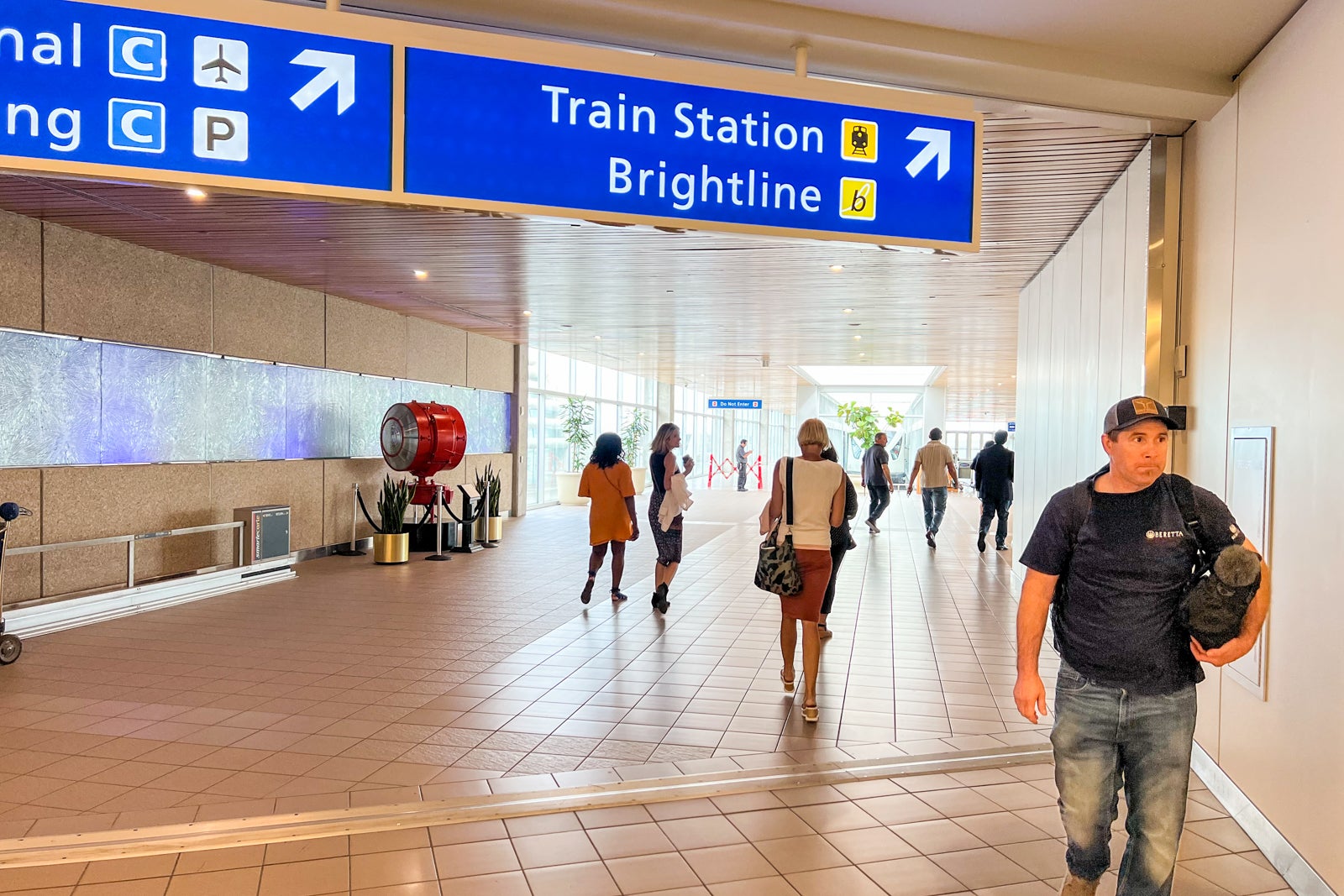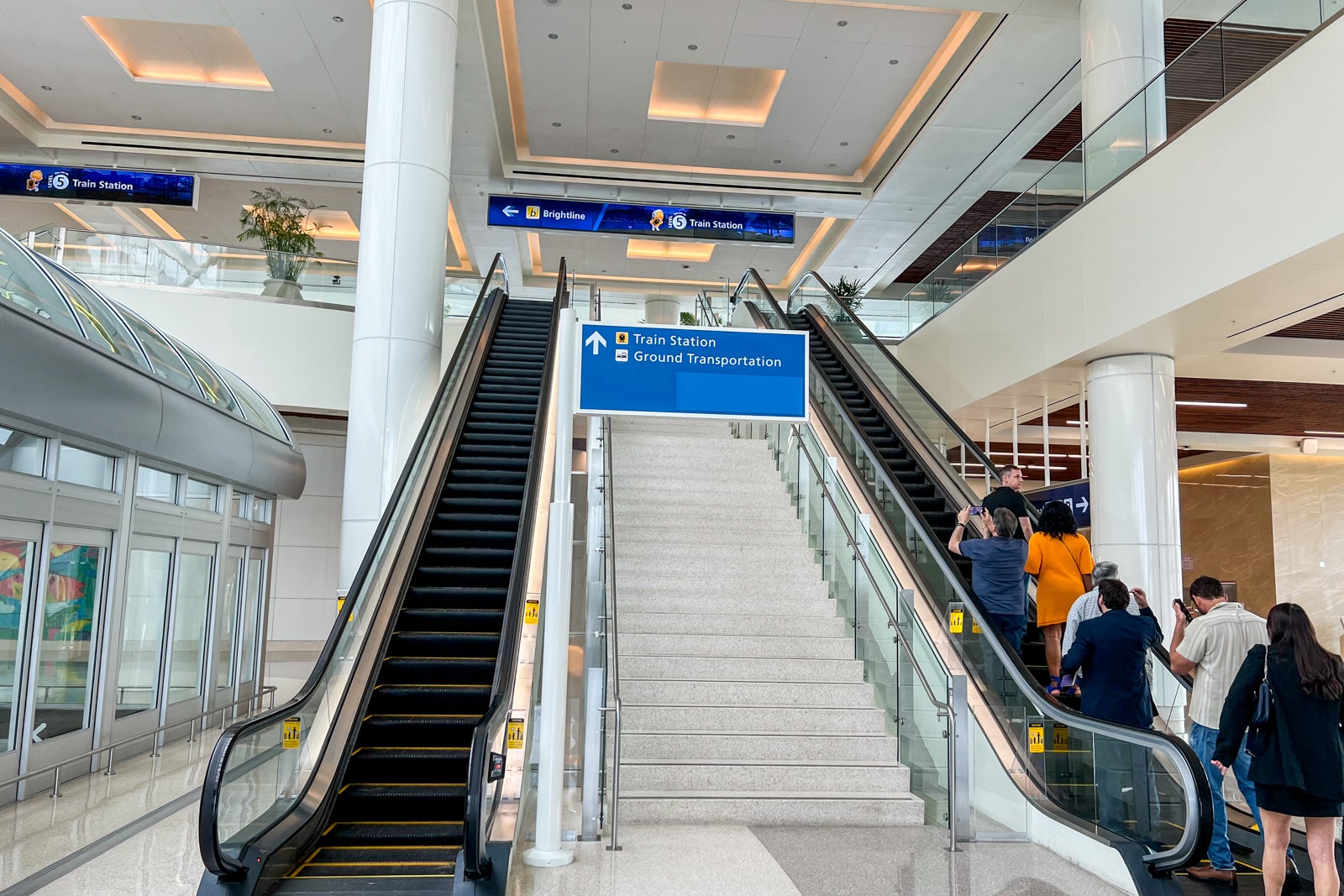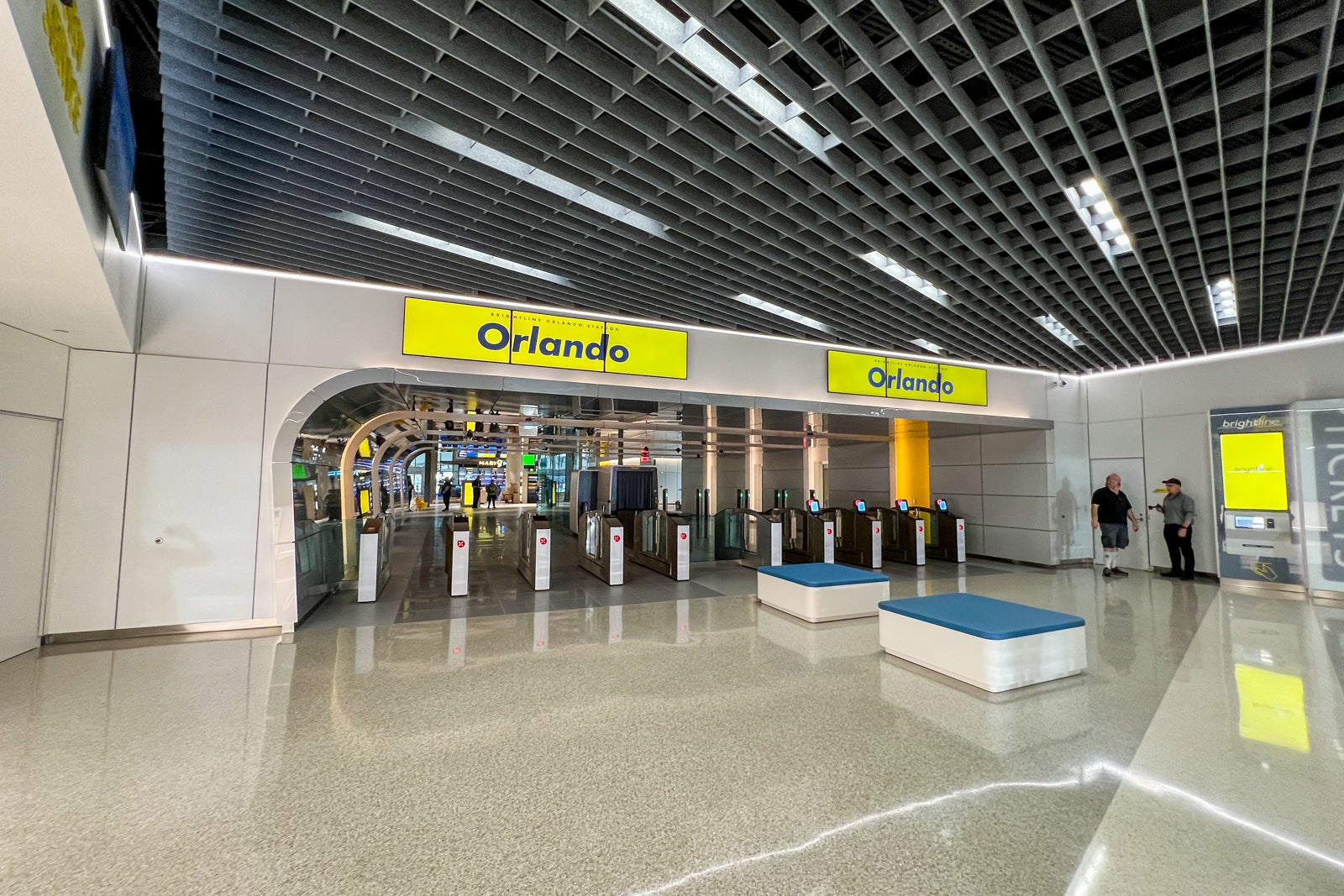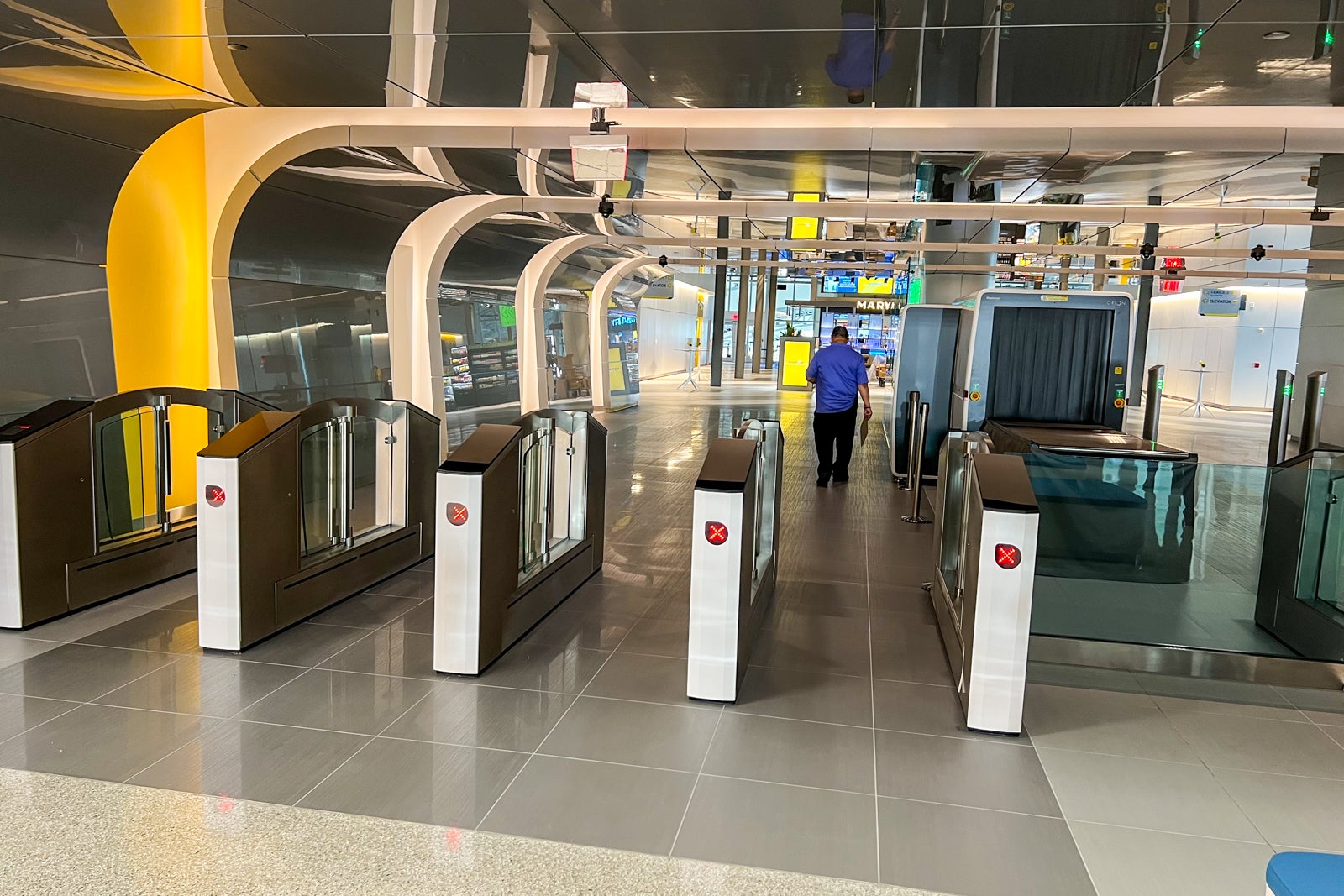 From there, the station opens into a massive common area situated directly above the two tracks currently installed, with a variety of amenities for all passengers.
How much does it cost?
Brightline features two classes of service on board its trains: Smart is the affordable option, while Premium includes slightly larger seats and additional perks. Both are major steps above other train services in the country. Brightline tickets will start at $79 for its Smart fares and $149 for its Premium fares.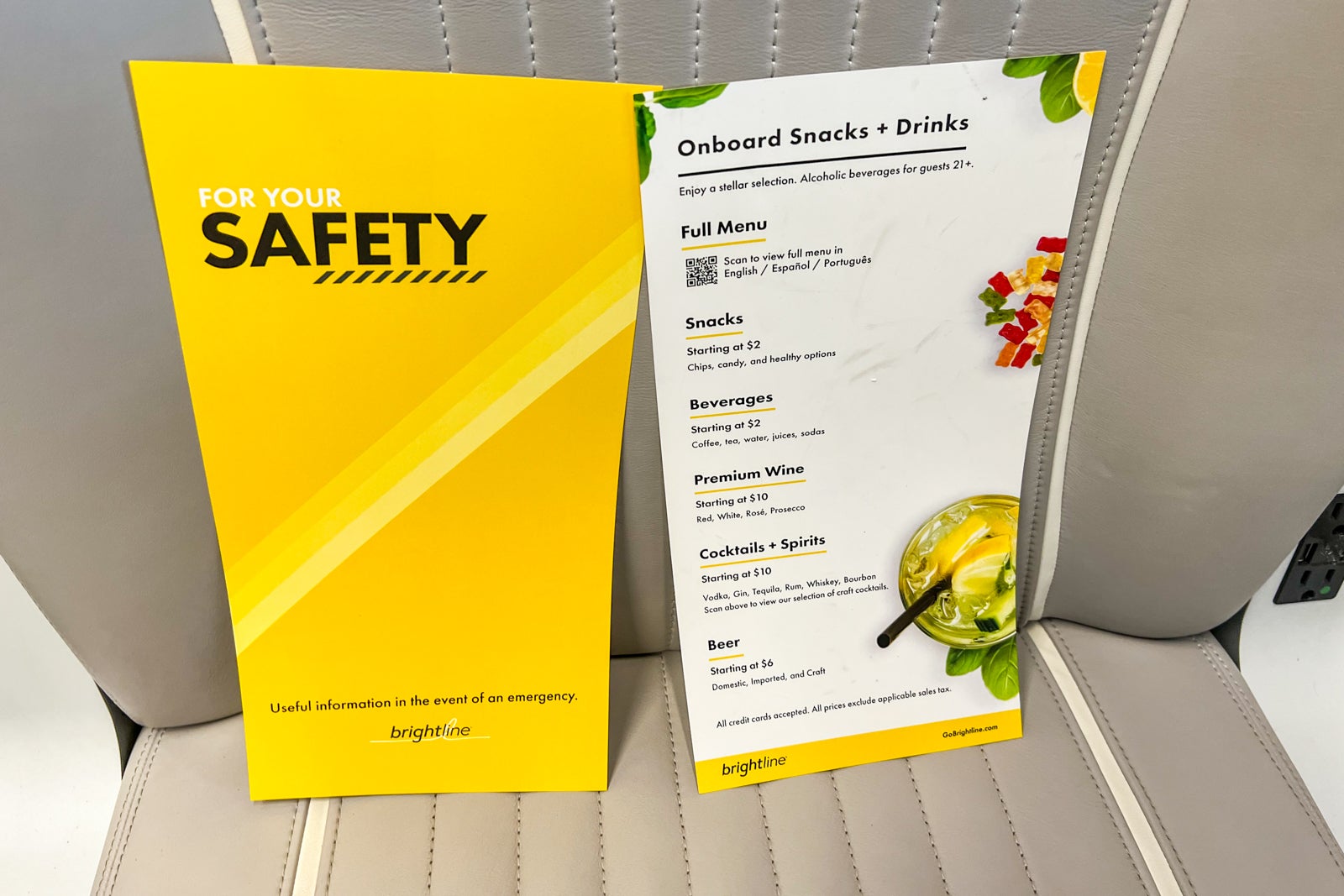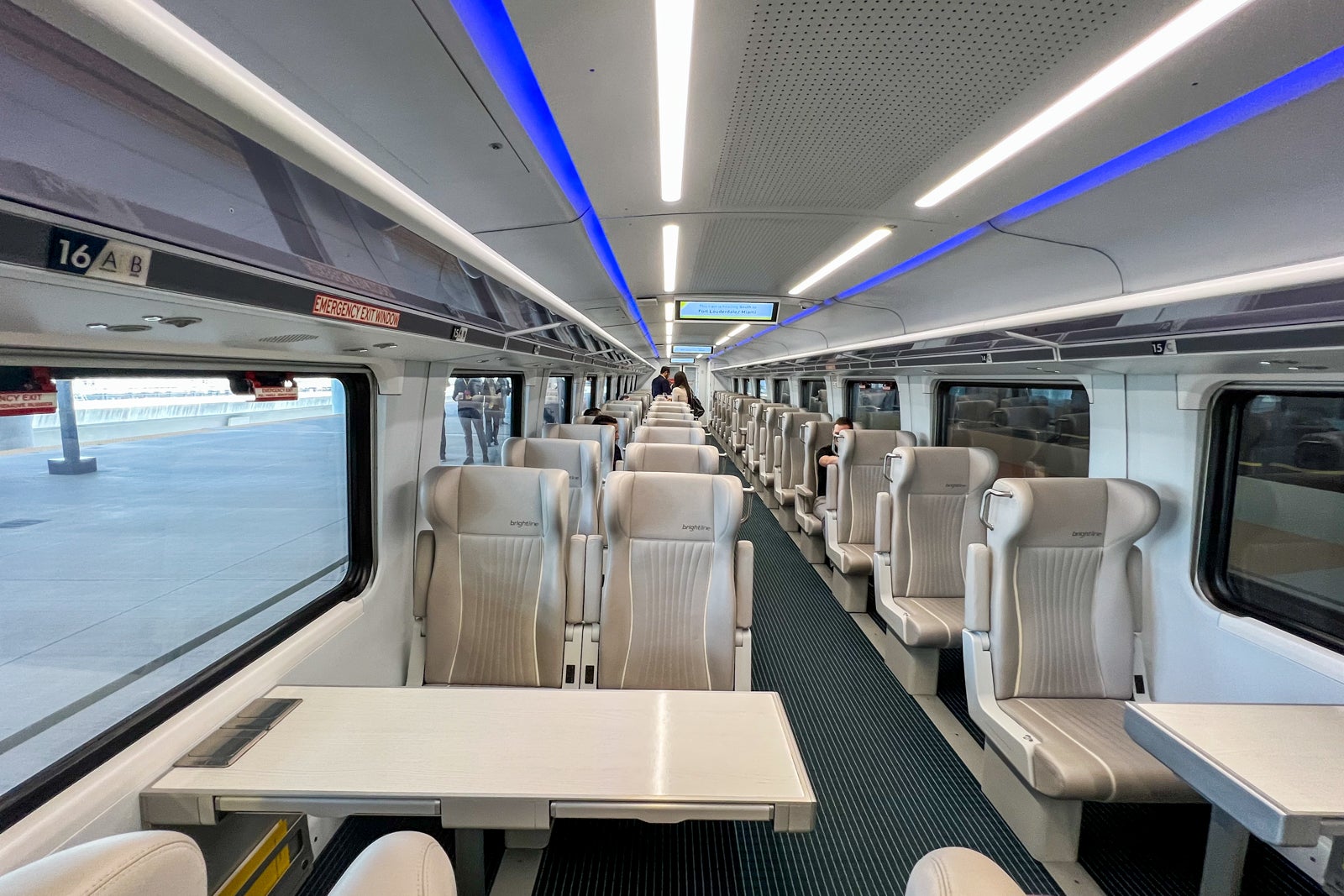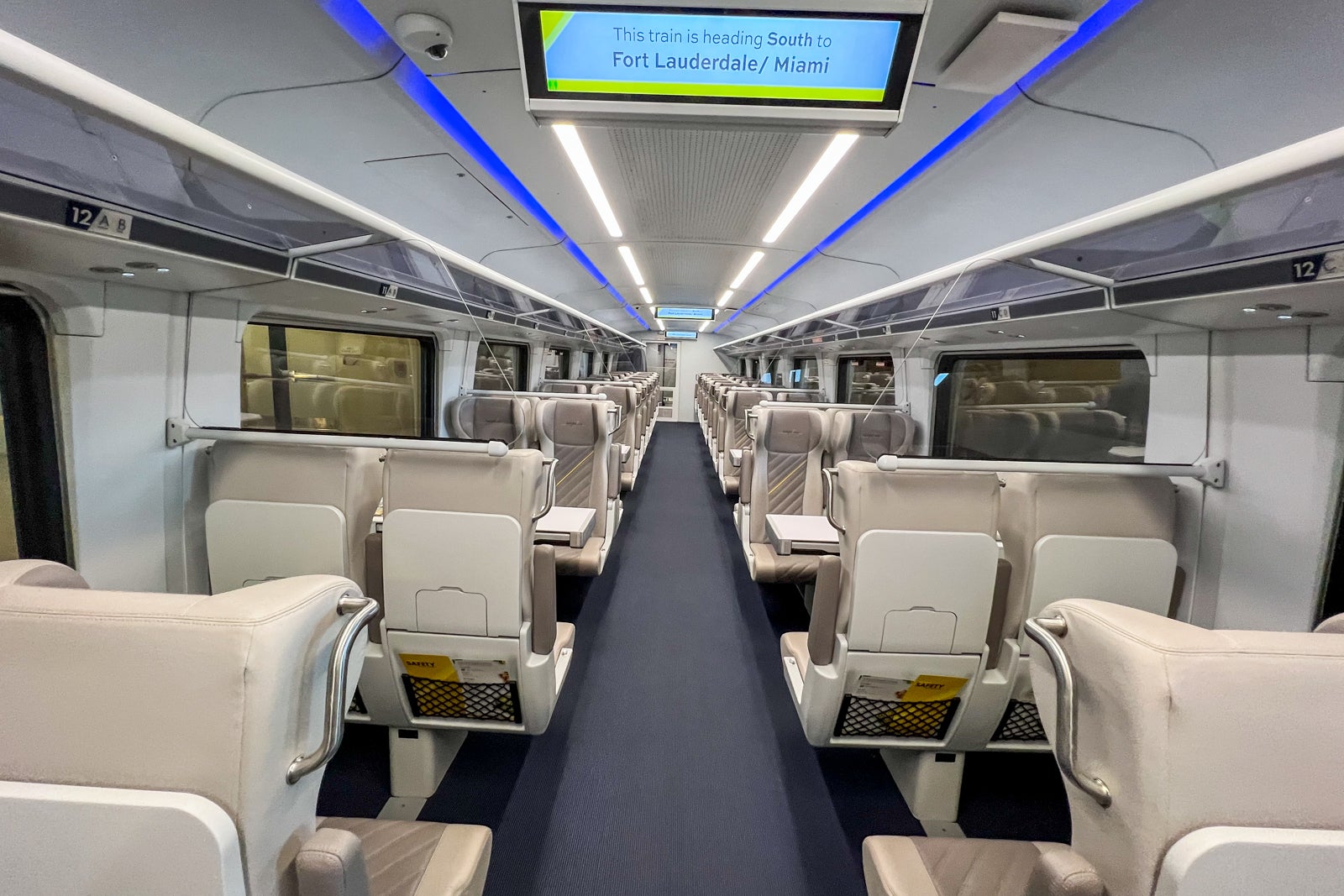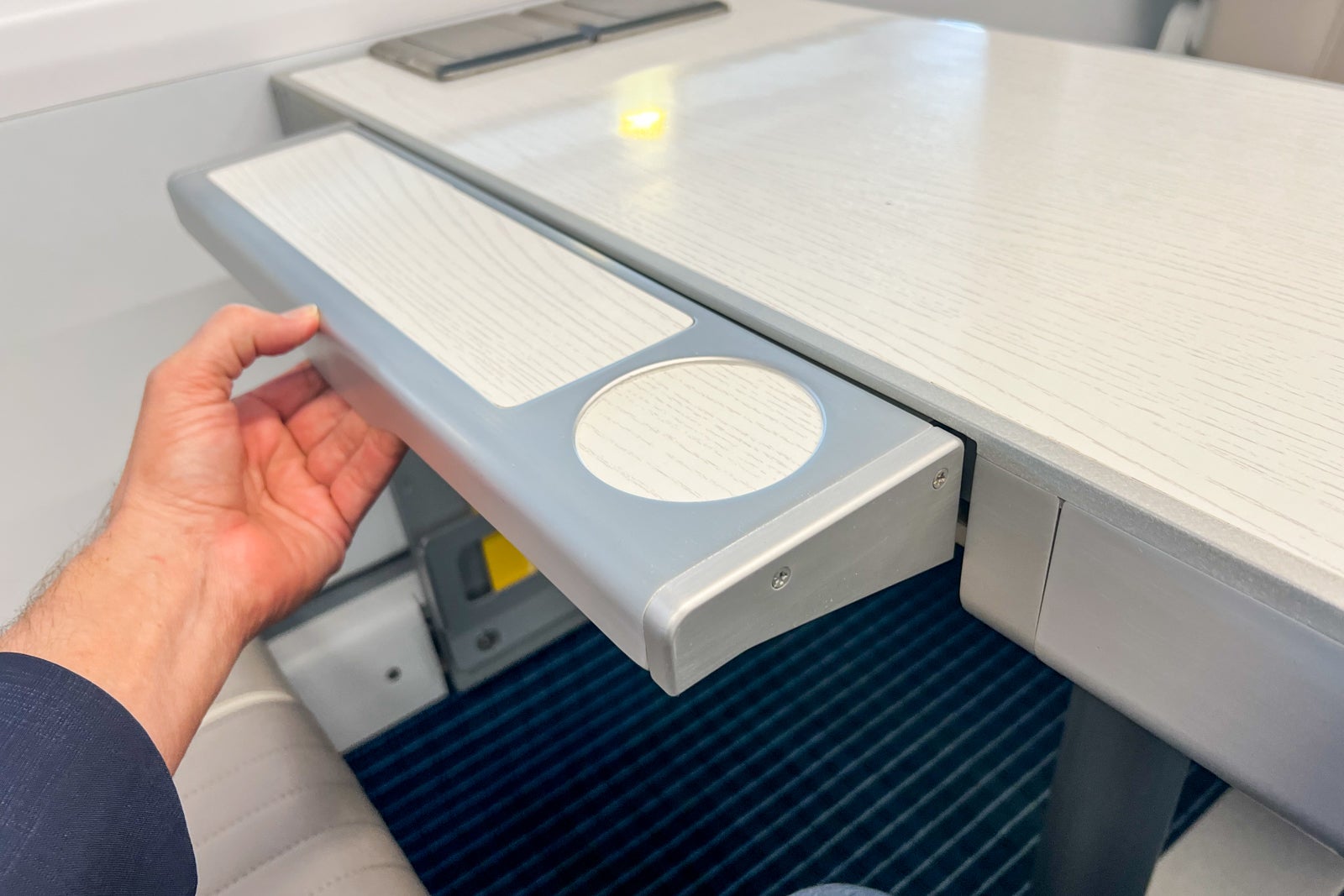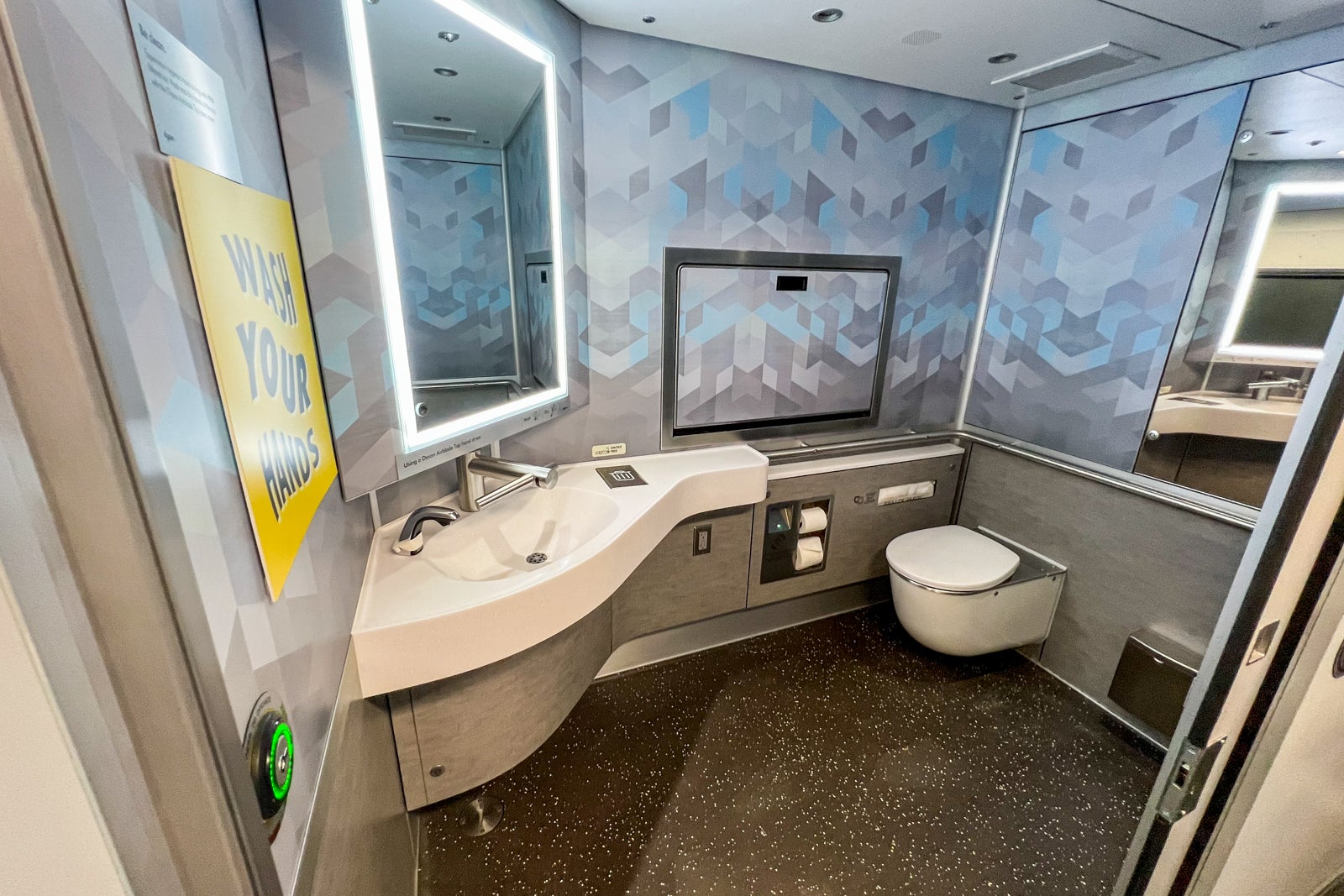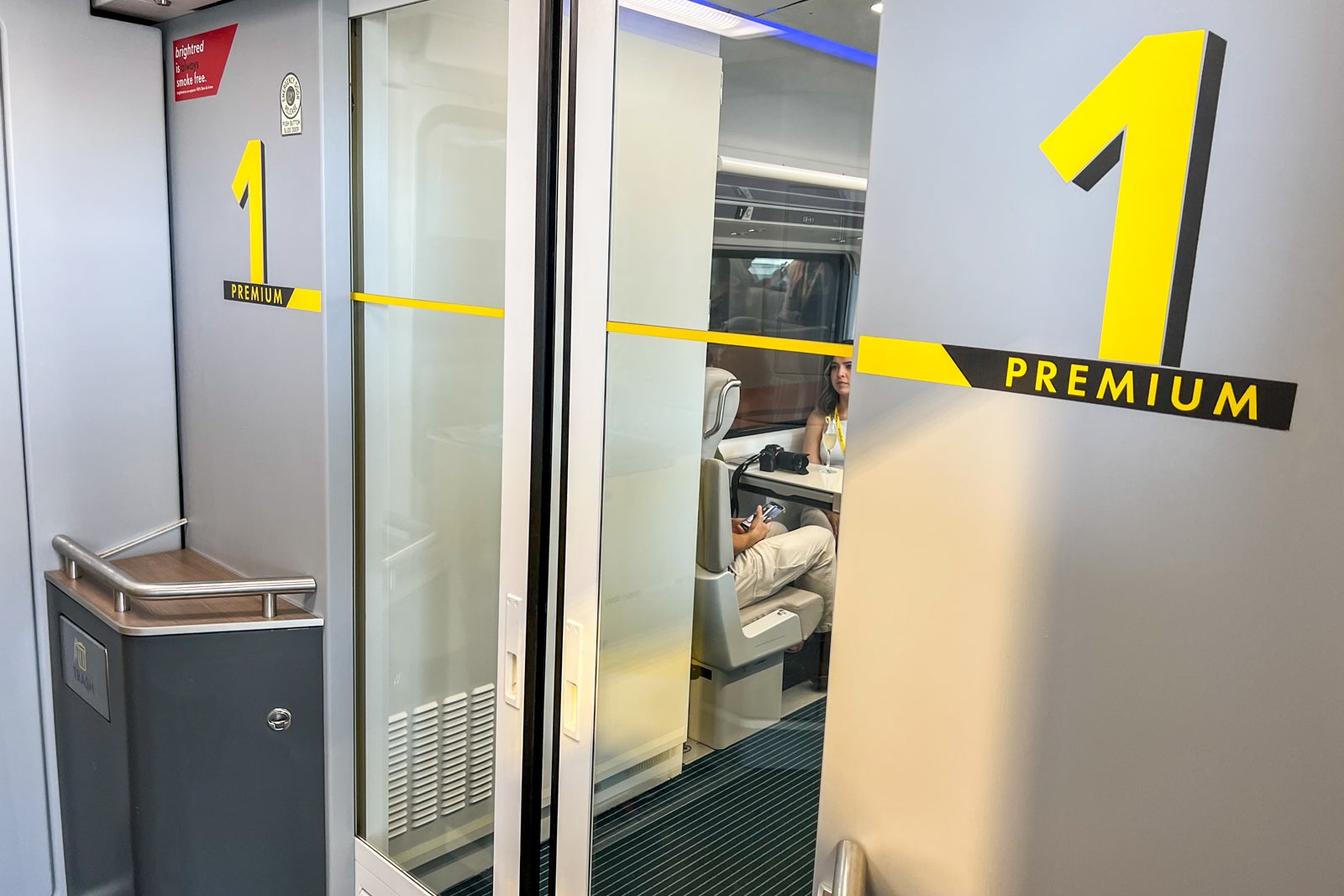 "This is not your grandma's train," said Patrick Goddard, Brightline's president. "This is not Amtrak … [it's] unlike anything that you've ever experienced before. This is gonna be transformative for people traveling in the state of Florida."
What lounges will the Orlando Brightline station offer?
Premium passengers have access to a spacious lounge just to the right of the main entrance to the station. It features a variety of seating, plenty of power outlets and complimentary drinks and snacks.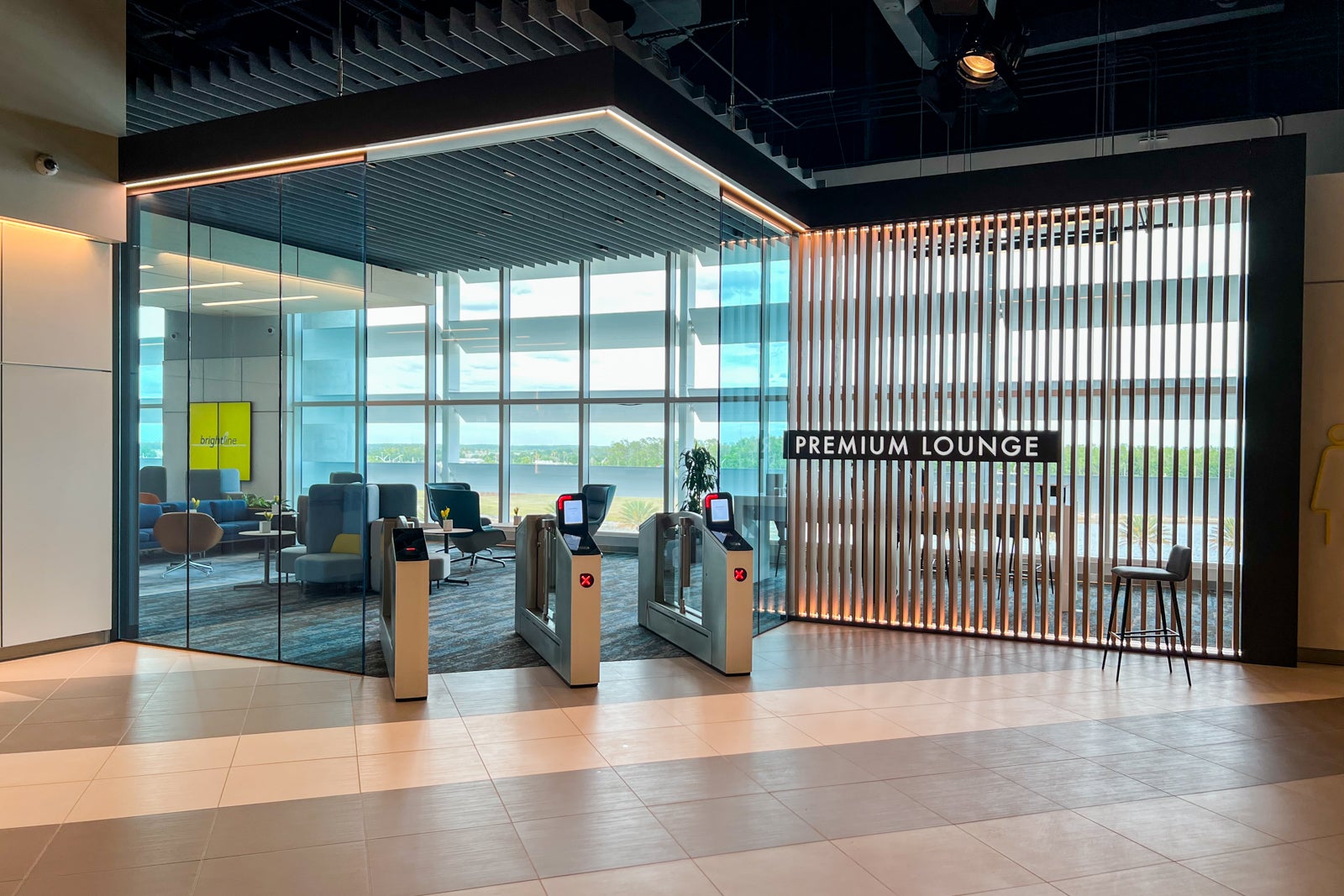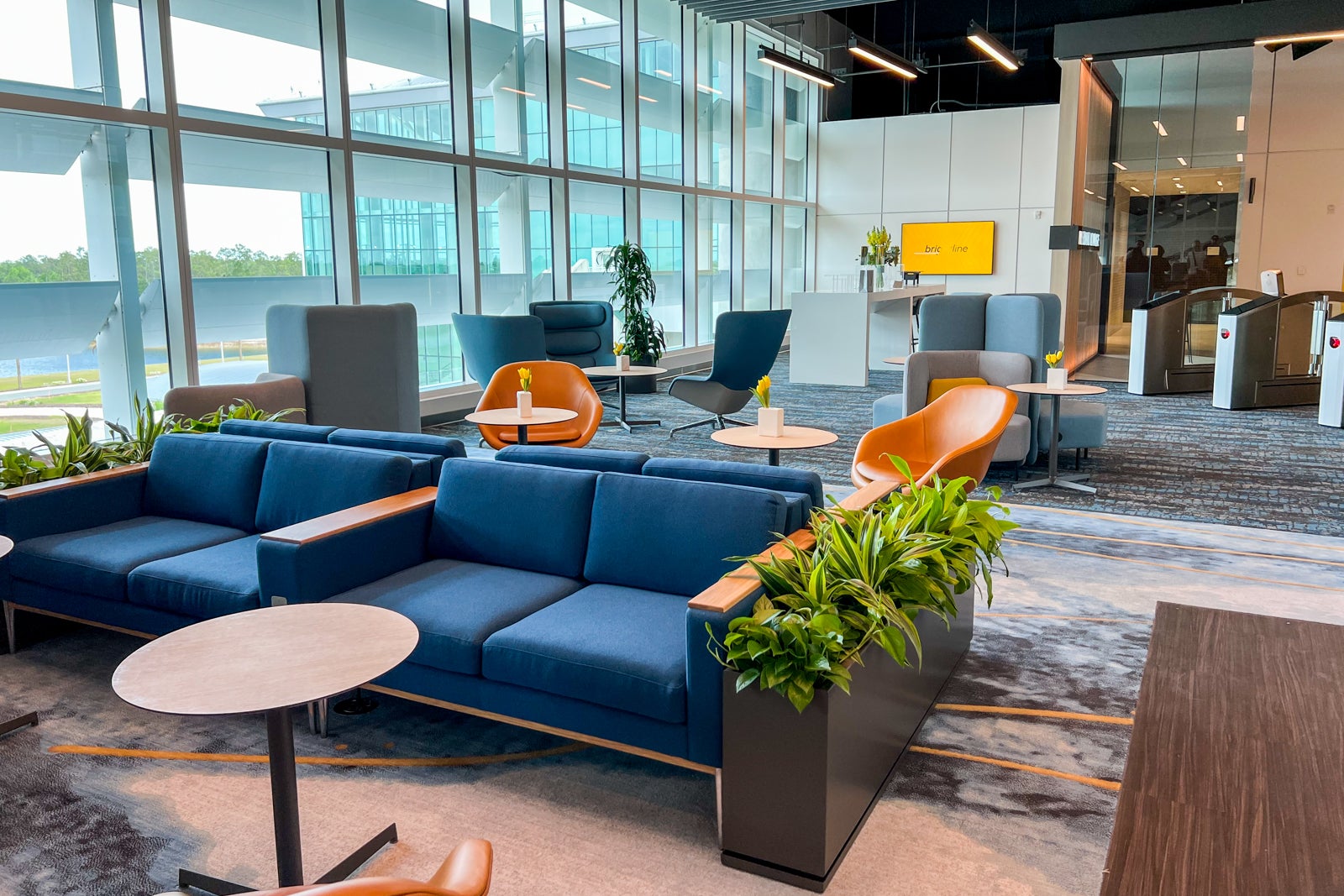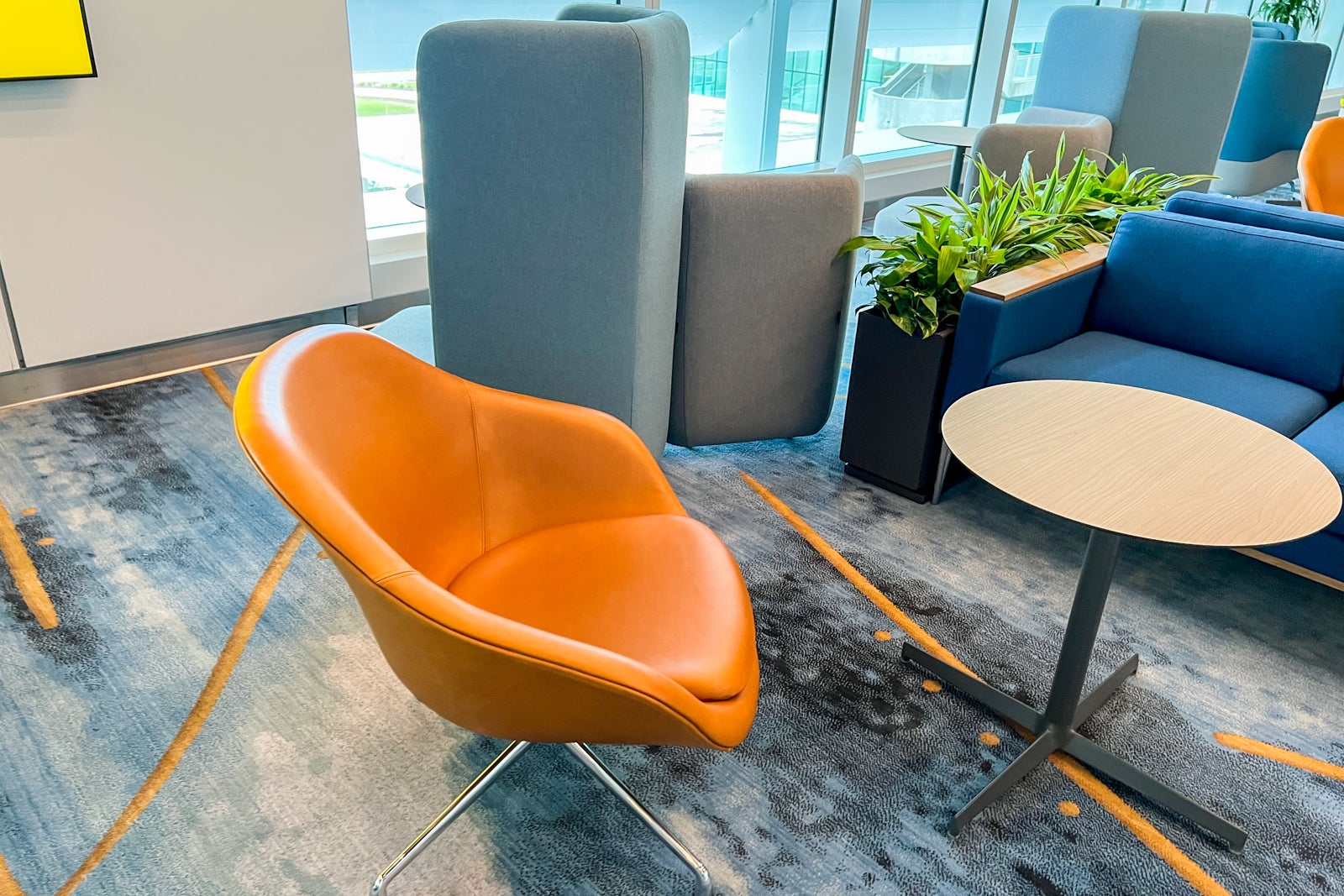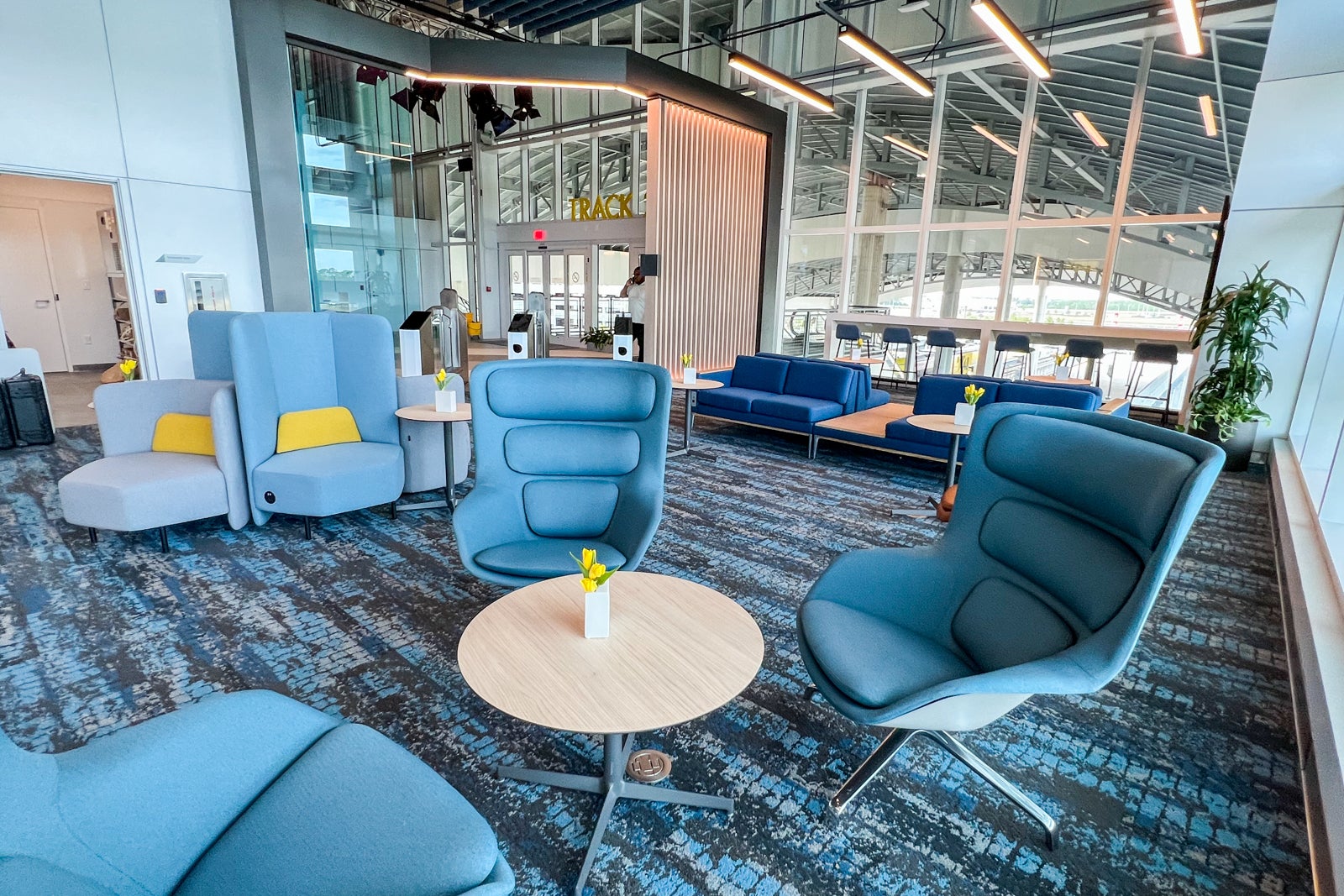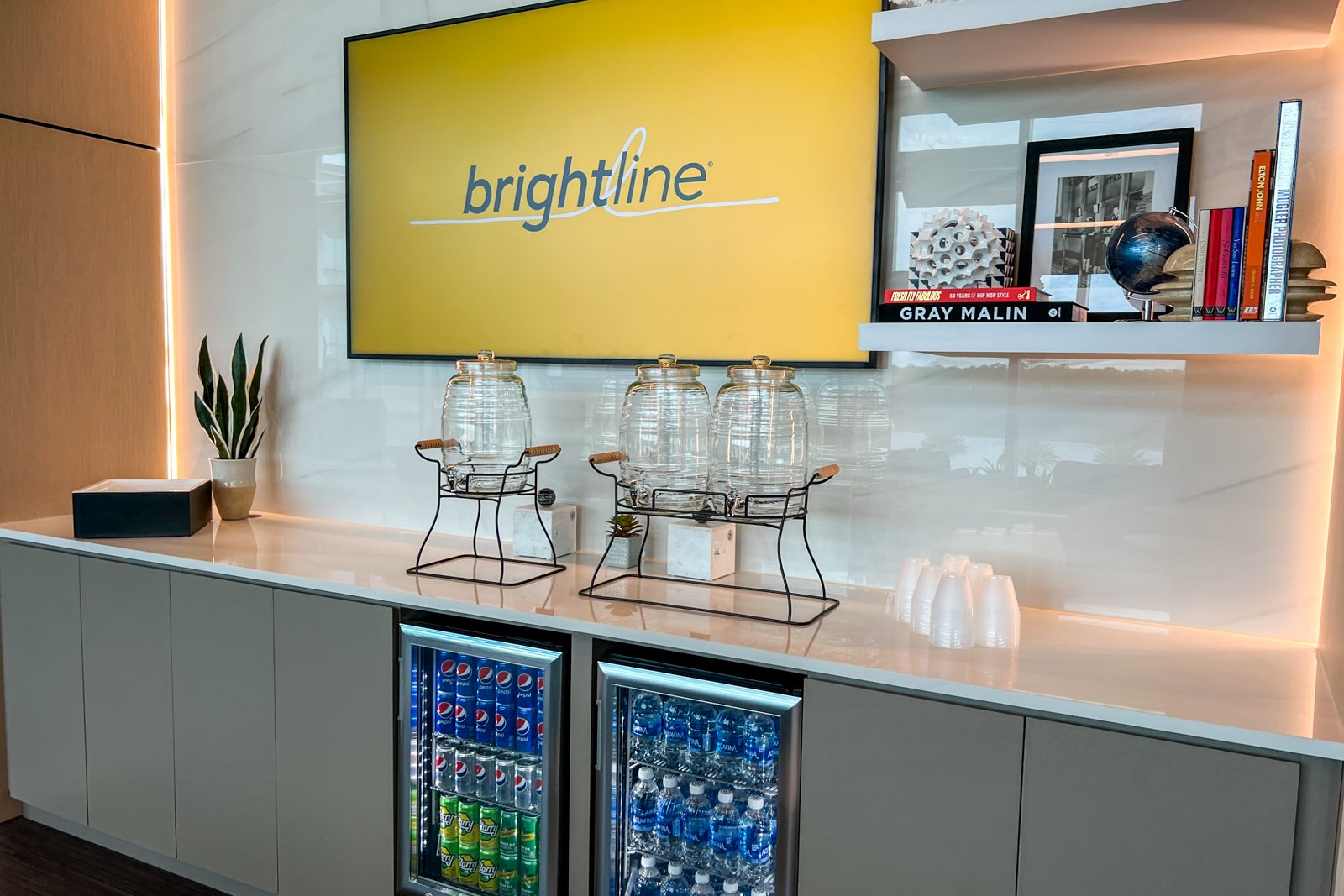 Those with Smart tickets can wait for the train in comfortable seating on the west side of the station or pull up a chair at Brightline's signature Mary Mary Bar, featuring craft cocktails, beer, wine and snacks for purchase.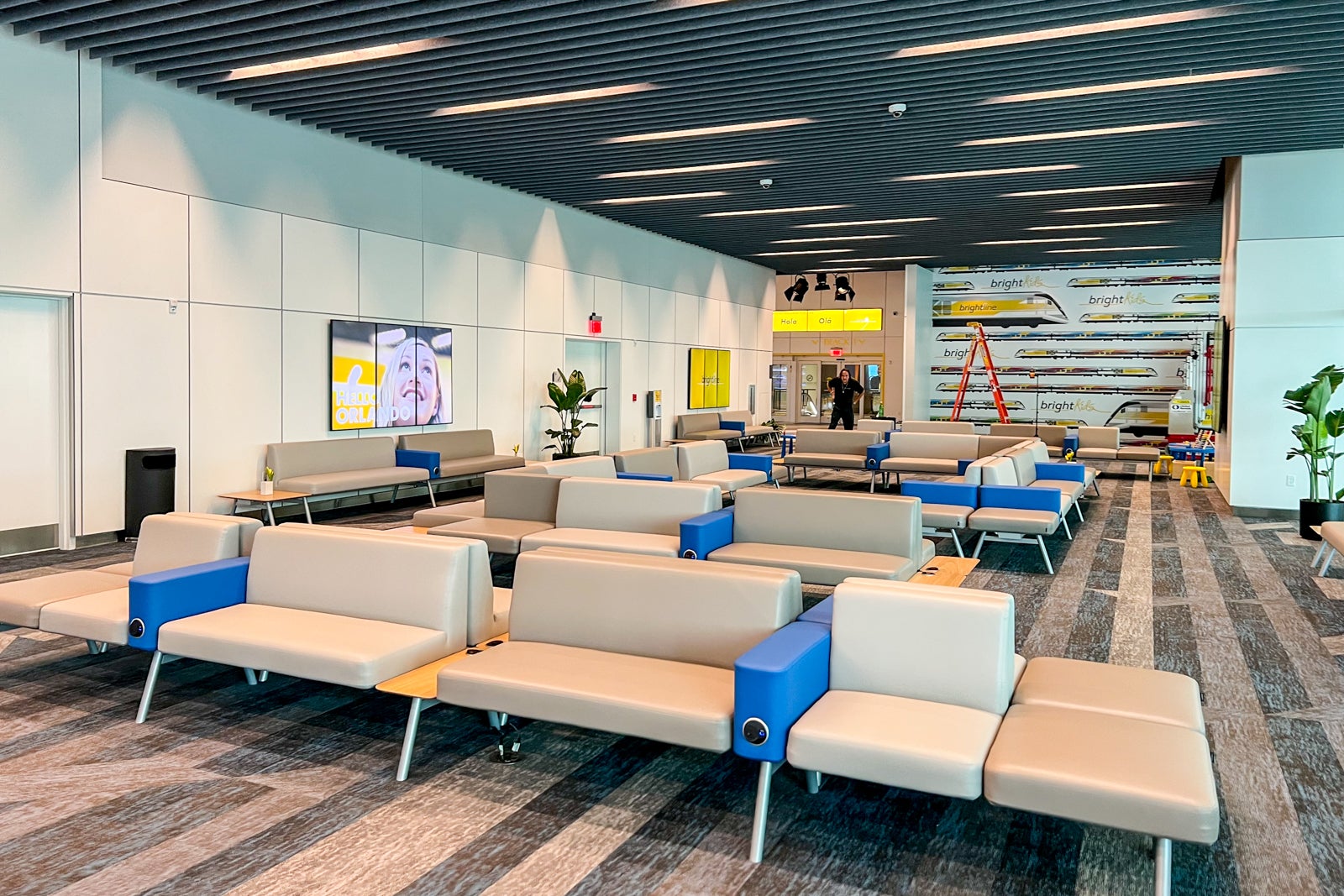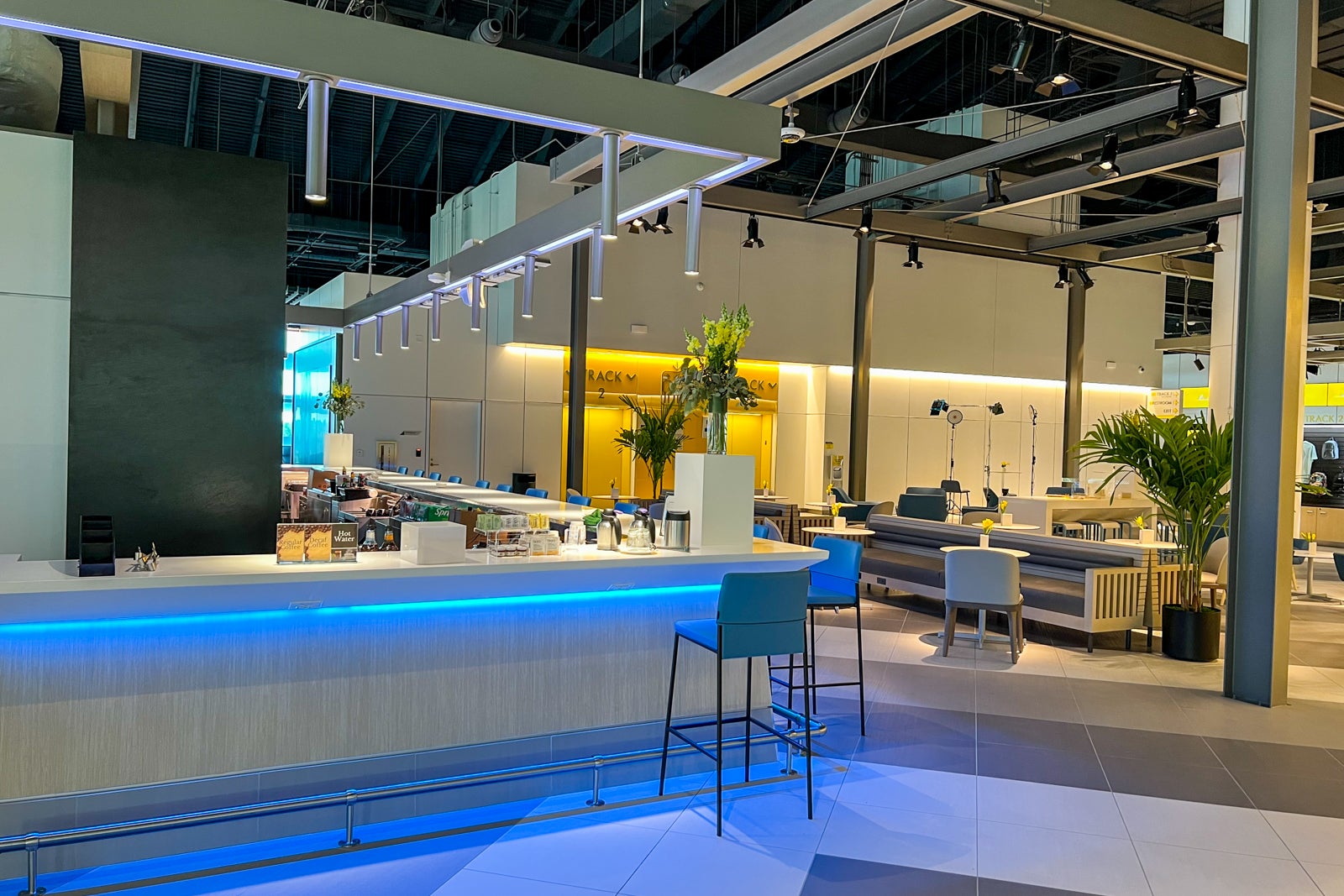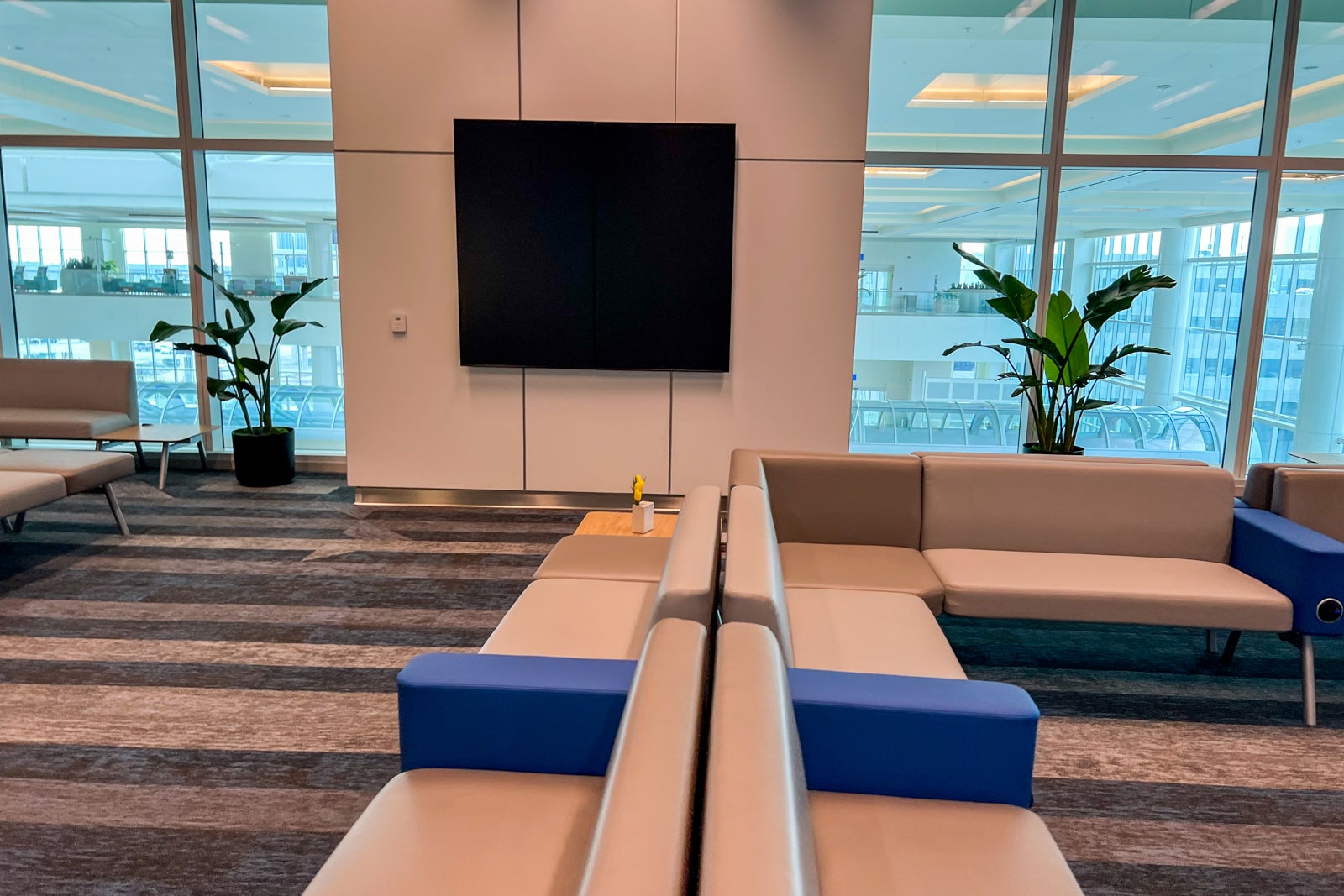 Like other stations in South Florida, Orlando will feature the grab-and-go Mrkt, with various snacks and beverages for purchase.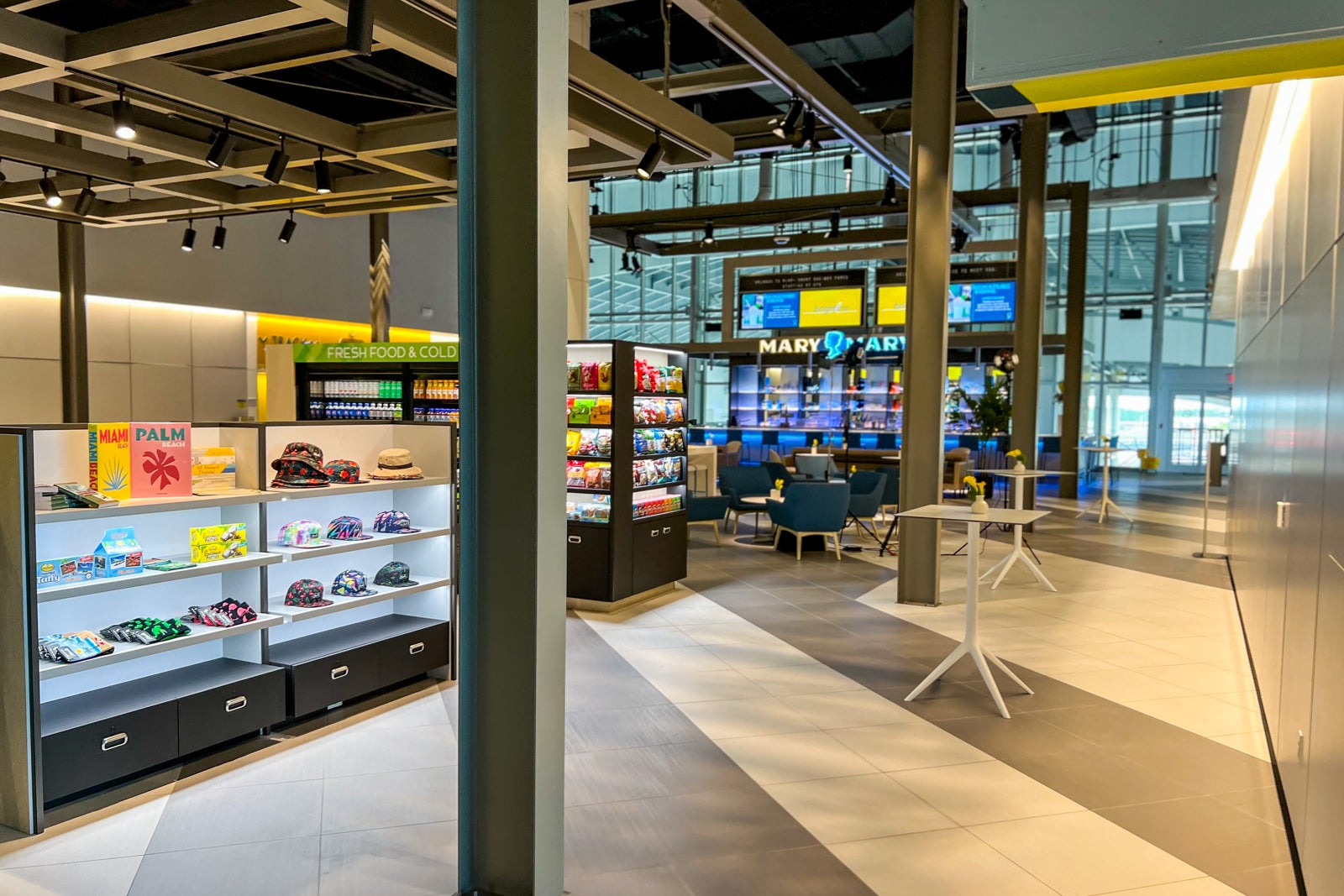 There's even a designated kids area for little travelers to stay occupied until it's time to board.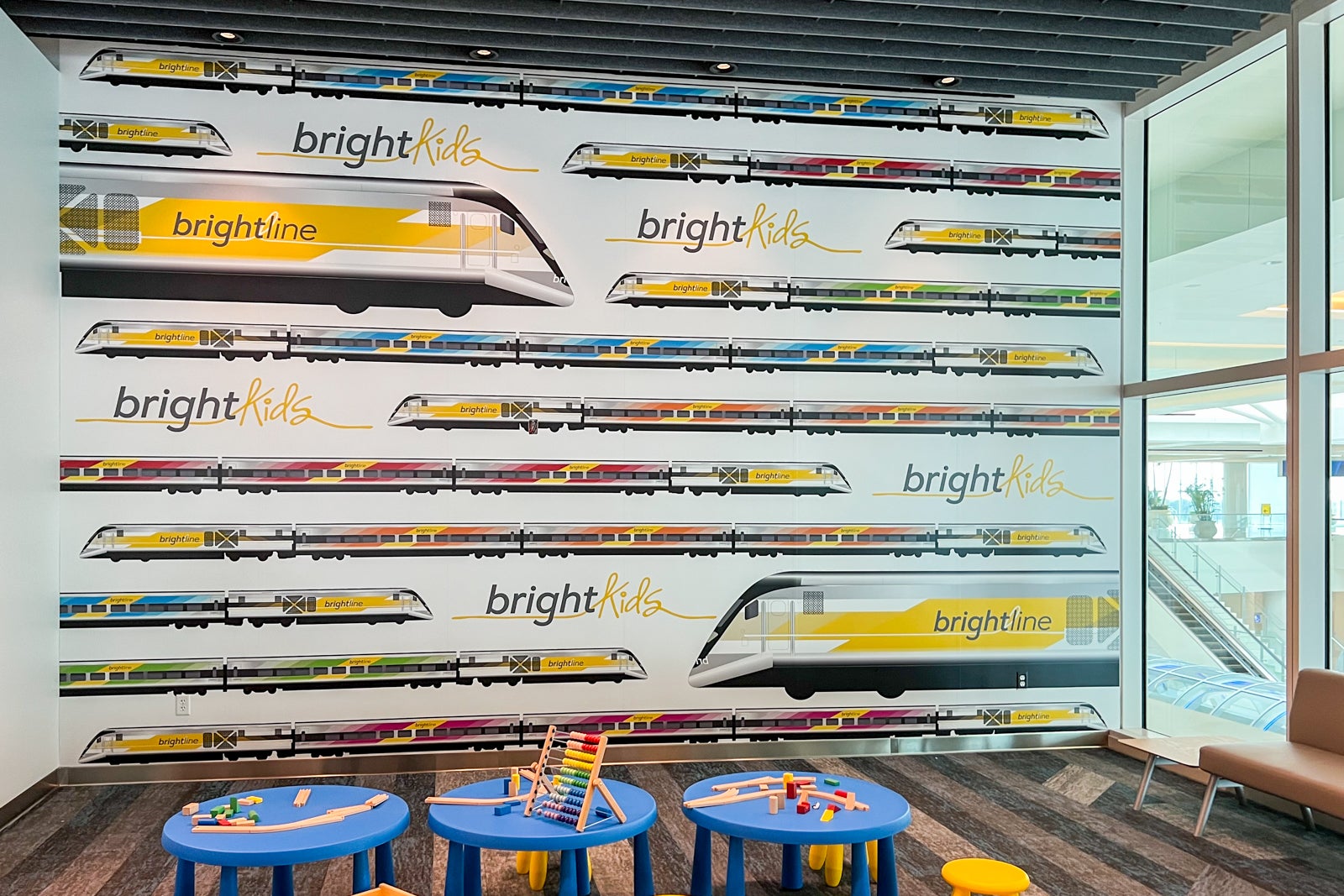 When does Brightline service to Orlando start?
Of course, the big question on everyone's mind remains when (exactly) passenger service between Orlando and Miami will launch. No specific date was announced. However, Goddard told TPG that tickets will go on sale in May, and they remain on track for a summer launch — pending the completion of required testing and certification from the Federal Railroad Administration.
Related: 1st look inside Brightline's $100 million train maintenance facility in Orlando
What will the Brightline schedule look like?
Brightline will initially run 16 round-trip trains each day, with the first southbound train departing MCO at 5 a.m. and the first northbound train departing Miami at 6:50 a.m. on weekdays and 5:45 a.m. on weekends. The hourly service will be a mixture of nonstop trains (with a runtime of 2 hours and 59 minutes), as well as trains stopping at West Palm Beach, Boca Raton, Fort Lauderdale, Aventura and Miami (3 hours and 30 minutes).
Related: Brightline high-speed train service expands in South Florida
The excitement for what this will mean for the state was on full display during the unveiling event.
"You've got 20 million people and growing in the state, you've got 130 million visitors and you've got about 35 million cars on those highways annually between Central and South Florida," Goddard said. "Being able to get on a train and to be able to get door to door and sit in leather seats and stream a movie and have a cocktail and have a snack and have [a great] bathroom on board is transformative in terms of people's experience of the state."
Brightline isn't done yet. The company owns roughly 70 acres of land in Cocoa, Florida, just a short drive from Port Canaveral — which makes it a strong contender for a future stop. It also has plans to extend to Tampa and is working with SunRail, Central Florida's commuter train operator, on connectivity options to downtown Orlando, the convention center and beyond.
Related: Florida's new high-speed train makes 1st test run to Orlando airport
All of this means that getting around the Sunshine State in the years to come may involve fewer roads and more rails, a notion that long seemed inconceivable.
"Whether you're a business traveler or a visitor for the first time, you're like, 'Oh my God, I can't believe that they have a train of this quality right in this country,'" Goddard added. "I think it'll be a game changer."
If the Orlando station is any indication, Brightline is clearly on track to deliver on this premise.
Additional reporting by Clint Henderson.
Related reading: