Travelers come to Alaska to admire glaciers; go fishing; see bears whales and other wildlife; learn about Alaska Native culture and gold rush history; eat king crab; and, in wintertime, catch sight of the northern lights — and that list does not even scratch the surface of things to do there.
The vast 49th state delivers a new "wow" experience each time you visit, which I have learned by traveling through Alaska regularly since the mid-1990s.
My own experiences led me to team up with Midgi Moore, who runs food tours out of Juneau, to write the book "100 Things To Do In Alaska Before You Die."
We both thought we knew Alaska extremely well but found ourselves gobsmacked once we got into our deep research for the book.
Here are some of my favorite discoveries of things to do in Alaska.
Practice yoga with reindeer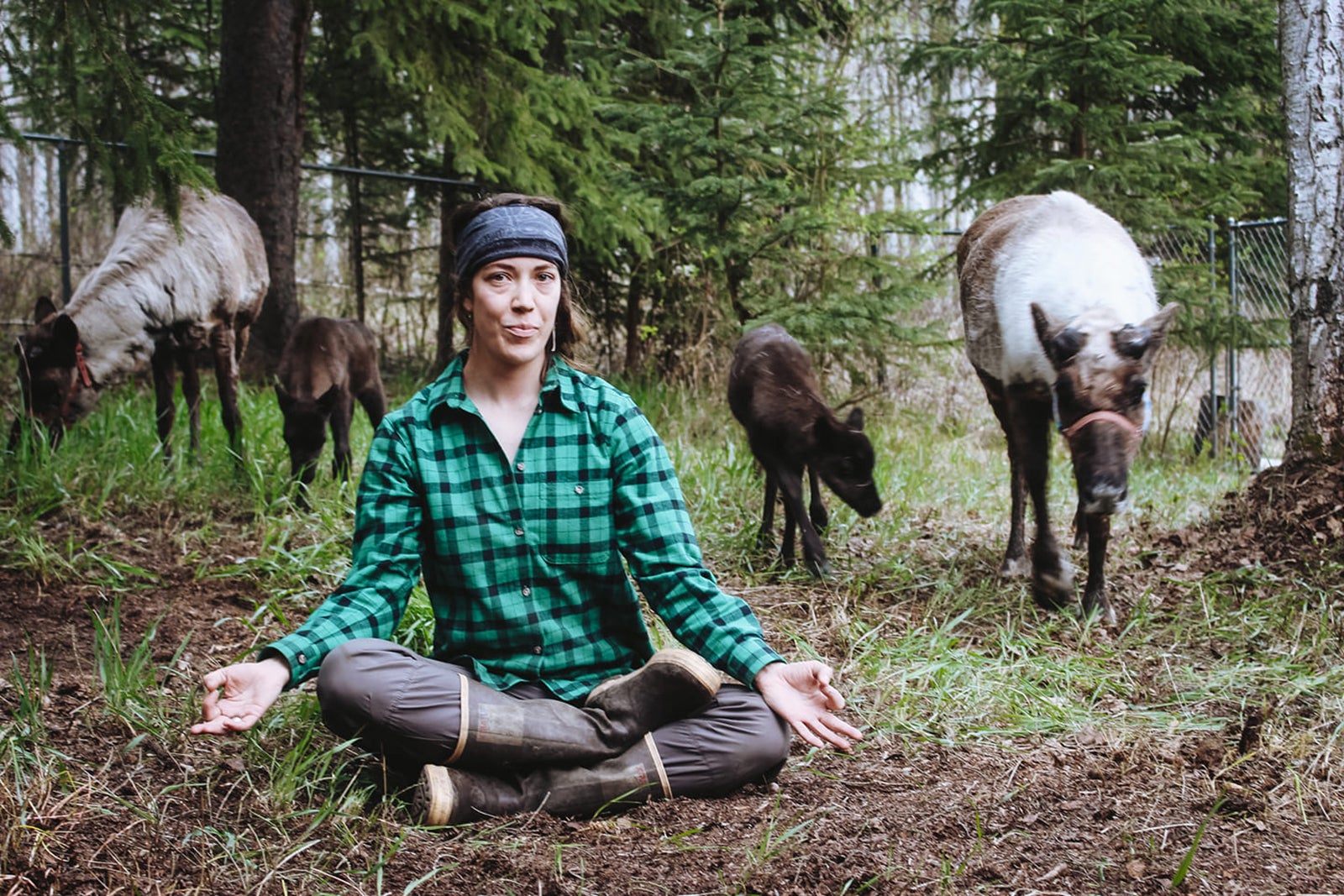 Running Reindeer Ranch in Fairbanks has a private herd of reindeer, and each animal has its own name and personality. In winter, it is a treat to walk with them through snow and boreal forest, watching them prance, leap and stroll through the trees and otherwise make themselves known. In summer, some of the reindeer join humans for yoga classes.
As you strike a pose in a Hatha- or Vinyasa-style one-hour session ($20) with a certified instructor, reindeer calves weave between the mats and sometimes come right up to check you out.
Climb sand dunes
Kobuk Valley National Park and the Great Kobuk Sand Dunes are 35 miles above the Arctic Circle and are not easy to get to — you have to air-taxi in from the remote village of Kotzebue some 80 miles away. However, adventurers will be rewarded with 25 square miles of shifting golden sand dunes as high as 150 feet.
This is Alaska looking like the Sahara — and it sometimes has 125-degree temperatures to match. The dunes are a product of the Ice Age, some 28,000 years ago, when the sand was ground down by retreating glaciers and blown into the valley. The park is home to unique wildflowers and wildlife, bears wander through occasionally and there's a herd of caribou that passes by twice a year.
Surf the far north Pacific
Alaska has its own "Surf City," Yakutat, with a population of about 660. Given its gorgeous location, about 30 miles from Hubbard Glacier — the world's longest tidewater glacier — the town once made the cover of Surfer magazine. Outside magazine called Yakutat "one of the five best surf towns in America."
Yakutat is about 200 miles west of Juneau. Chilly 25-foot waves — plus a backdrop of rainforest and snow-covered mountains — draw surfers from around the world in summer.
Bear viewing at Kodiak Brown Bear Center
Owned and operated by the Alutiiq tribe of the Kodiak Islands, the Kodiak Brown Bear Center & Lodge gives visitors a look into the lives of the island's most famous resident — the Kodiak Brown bear. Only eight guests at a time are allowed on this bear-viewing experience, which runs from late July through September. Guests stay in comfy, private cabins and go on daily excursions to view the bears and other local wildlife.
Bear viewing at the Kodiak Brown Bear Center is particularly unique because of its low-impact approach to bear watching, which is based on traditional Alutiiq values that honor and respect the land and its inhabitants. These values are evident in everything the center does, from its renewable energy and sustainable business practices to locally sourced, native ingredients in its food — and of course, its minimally invasive approach to wildlife viewing.
Cold-water snorkeling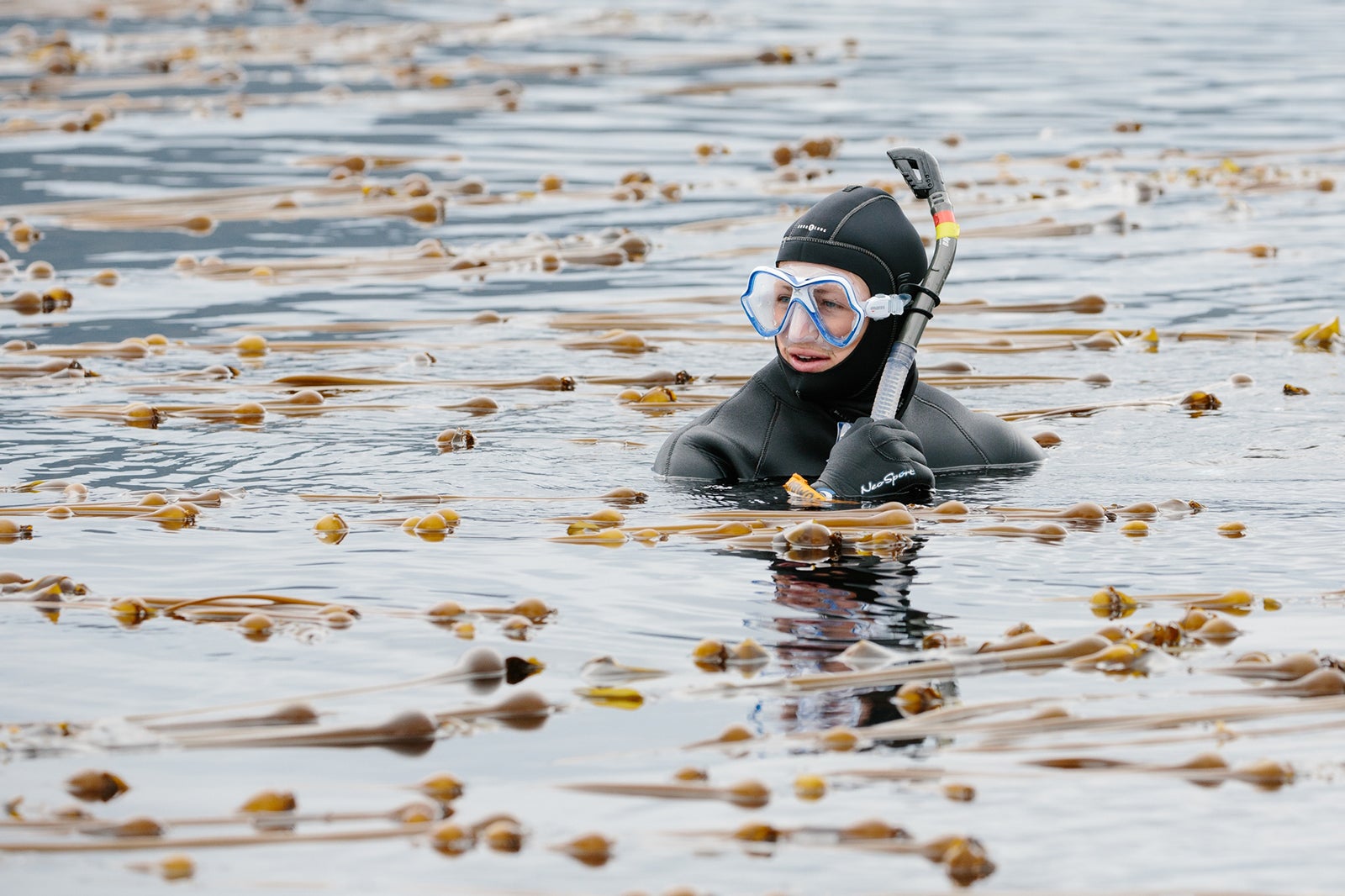 One of my personal favorite Alaska experiences is putting on a wetsuit or dry suit and snorkeling in Southeast Alaska. The chilly, bracing, good-to-be-alive experience comes with bragging rights.
It's amazing how colorful the sea creatures are in the raw climate — bright red, orange and purple starfish, large red sea urchins and pink sea anemones. If you go with Snorkel Alaska, located in Ketchikan, you might see salmon swim by (the water there is often 55 degrees and above).
Jumping off a small UnCruise Adventures cruise ship, I once found myself face-to-face with an octopus.
See a bore tide
Alaska is one of the best places in the world to see a bore tide — when an incoming tide crashes into an outgoing tide and sends a long wave traveling through a narrow channel.
Turnagain Arm, just south of Anchorage, is Alaska's location for this phenomenon. First, the water gets very still; then, there is a roar, and a wall of water up to 10 feet tall moves through. The waves arrive at low tide in Anchorage and move slowly enough that you can drive to get ahead of them on the Seward Highway.
The best viewing is from April through October. Click on the Visit Anchorage tide chart for size and time predictions.
Watch a rocket launch
Alaska has not one but two places where you may be able to catch views of a rocket launch.
The Pacific Spaceport Complex Alaska on Kodiak Island does orbital and sub-orbital launches of government, military and commercial rockets and satellites. The advantage of the location — on state-owned land about 44 miles from the city of Kodiak — is a wide-open horizon over the North Pacific. You can see the launch pads from a distance. When there's a launch, you can watch from roadways or boats.
The University of Alaska Fairbanks' Poker Flat Research Range is the largest land-based rocket research range in the world. It's also the only high-latitude rocket range in the U.S., located on the auroral oval. Launches take place on clear nights, mostly between January and March, a good time for studying the northern lights (aurora borealis).
It's a little tricky to catch sight of a rocket at Poker Flats as the launch window may span days or weeks, but you can follow plans at the Geophysical Institute's Twitter page or subscribe for updates. The facility is sometimes open for tours.
View ancient petroglyphs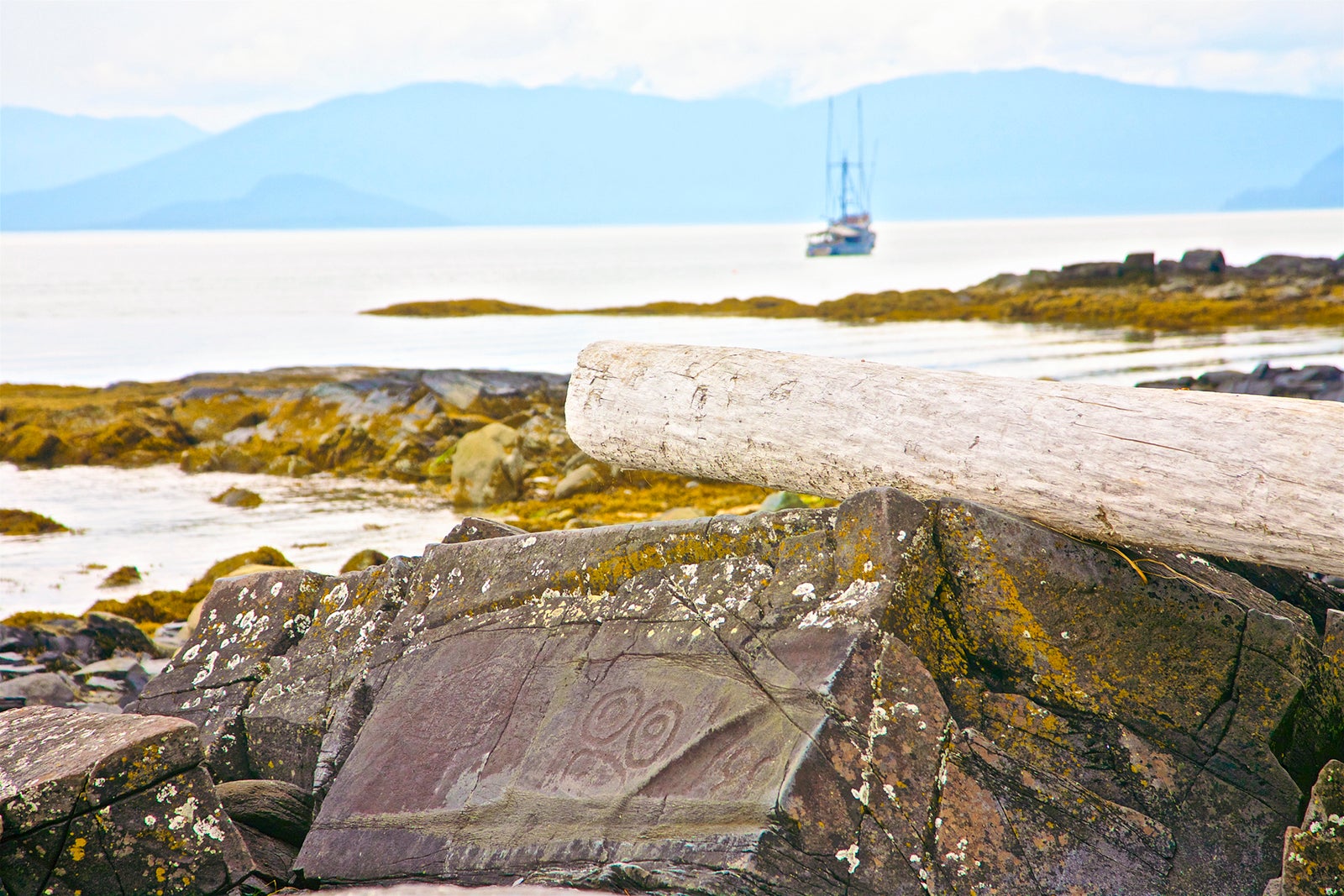 On a beach in the remote fishing town of Wrangell, there are mysterious rock etchings made by ancient Indigenous people. The Petroglyph Beach State Historic Site has the highest concentration of petroglyphs in Southeast Alaska, with more than 40 creations believed to be more than 8,000 years old.
The exact origins of the petroglyphs are unknown, but they are believed to pre-date the Tlingit people. Their purpose is also unknown, but some theorize that they were a form of communication, maybe directions to a fishing site. Or, they may simply have been a means of artistic expression. The best time to view the glyphs is at low tide.
Learn more about native Alaskans
For visitors interested in learning more about the Indigenous communities that live in Alaska today, Sitka Tribal Tours offers opportunities to learn not only about the history of the Sitka tribe but also about how these traditions live on in the community.
Residents of the Sitka community take visitors on tours that explore local culture, nature and the history of the area and the tribe. Stops include Sitka National Historical Park, where guests can get an overview of salmon cycles and learn about edible and medicinal plants in the area, and the Alaska Raptor Center, which provides treatment for injured bald eagles which are then released back into the wild.
Check out antique cars and vintage clothes
Since Fairbanks is quite remote, you might not expect to find a world-class car collection there. However, that is exactly what you'll find at the Fountainhead Antique Auto Museum, one of the city's top attractions.
The museum is owned by hoteliers and located in a warehouse at one of their properties. Inside is a collection of more than 95 restored or preserved cars all pre-dating World War II — all but three are still drivable. About 65 to 75 cars are on display at any one time.
The oldest car is an 1898 Hay Motor Vehicle. As you move forward in museum time, you'll find such delights as a 1936 Packard 1408 series dual windshield Phaeton.
Because fancy cars and glamor go hand in hand, the museum also has an accompanying world-class vintage clothes collection that includes drool-worthy Parisian gowns.
Visit the relics of a saint
Saint Herman of Alaska was born in Russia and came to Kodiak as a monk and missionary in 1794. He became known as a defender and protector of the local Alutiiq population, including establishing a school and caring for orphans. He was canonized by the Orthodox Church in 1970.
You can visit Saint Herman's remains and major relics — including an iron cross he wore — at the impressive, blue-domed historic Holy Resurrection Orthodox Cathedral in Kodiak.
At the cathedral, Orthodox priests use the holy water from a continuously burning lampada (oil lamp) above the wooden reliquary to anoint pilgrims who visit from around the world. The oil is said to have healing qualities.
Another pilgrimage destination is Saint Herman's burial site on Spruce Island, just off Kodiak.
Learn about hammers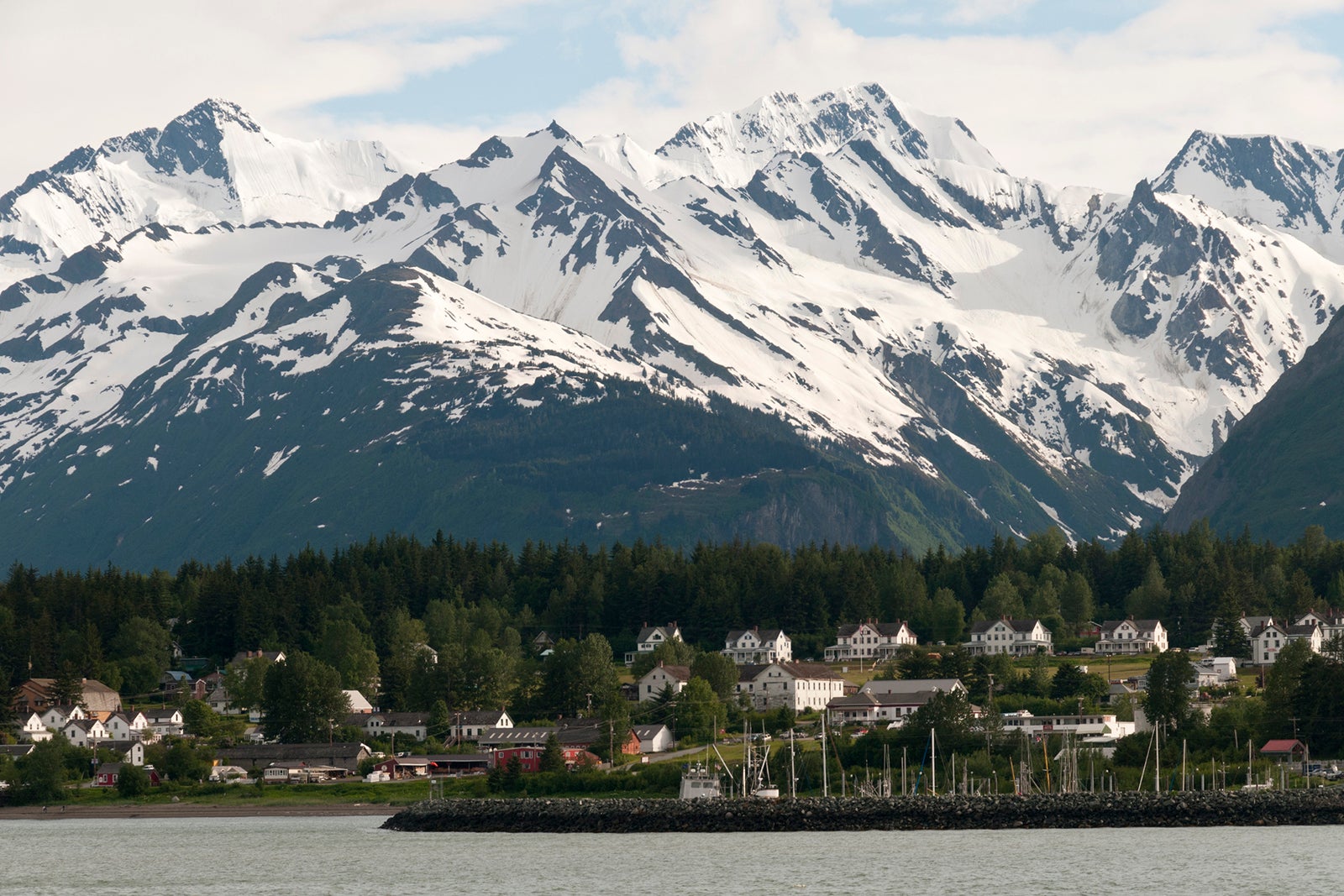 If you remember the old TV show "Northern Exposure," Haines is the kind of remote small Alaska that would spring to mind — quirky, fun and full of interesting locals. One of them, Dave Pahl, started collecting old tools and became fascinated with their use, which eventually led to the world's largest collection of hammers.
The nonprofit, four-room Hammer Museum has some 10,000 hammers in its collection, with a couple of thousand on display at any given time. Why visit? The collection is a trip through history starting with a rock hammer used to build the pyramid of Menkaure at Giza, Egypt.
In addition to the traditional nail-banging implements, there are hammers used in medicine, by musicians, in battle and for tenderizing meat.
Additional reporting by Lynn Brown.