Delta Air Lines is taking perhaps its biggest step yet to combat overcrowding at its Sky Clubs.
The Atlanta-based carrier is rolling out an overhauled lounge access policy that puts some major restrictions on who can use the club. The changes are pretty drastic, especially for elite flyers who've enjoyed using the lounge as one of their perks.
The move comes as lounge overcrowding becomes a major issue for Delta, perhaps more so than for any of its competitors; Delta has historically been the most generous carrier with lounge access via credit cards.
The good news is that there are no big changes to accessing the Sky Club via an American Express credit card, but nearly everything else is changing.
Here are the full details.
Memberships are for Medallions only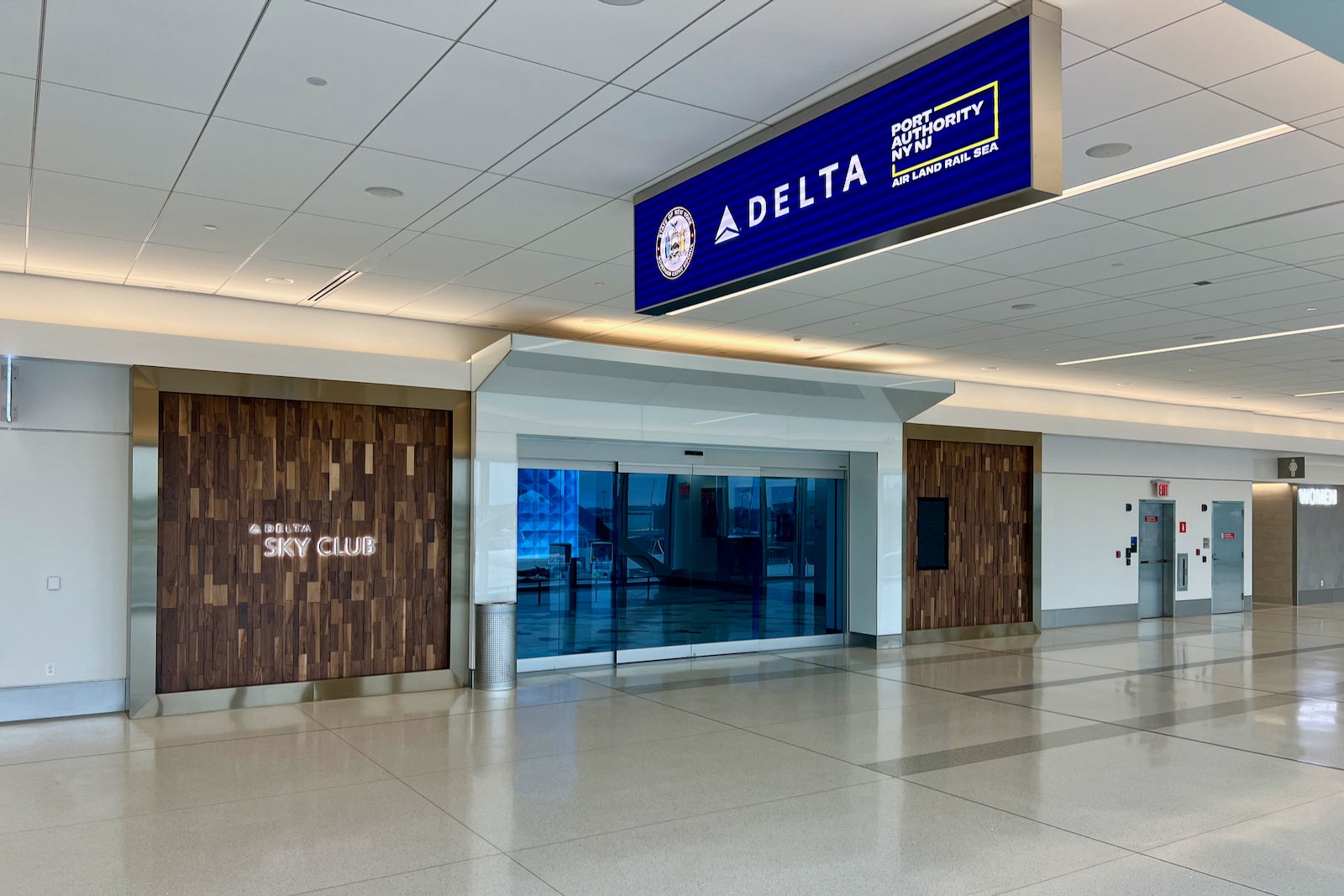 Starting early next year, you'll no longer be able to purchase a Sky Club membership unless you are a Medallion elite member. As of Jan. 1, 2023, you'll need to be a Silver, Gold, Platinum or Diamond elite member to purchase either an individual or executive membership.
This change will be effective for all new members as of Jan. 1, while those with existing memberships can continue to renew whether or not they are Delta elite members through the end of 2022. After that, renewals will only be processed for Medallions at the then-current membership prices.
In addition to restricting who can purchase lounge memberships, Delta is raising the price to purchase a membership, by more than 75% in some cases.
As of Jan. 1, 2023, the cost for Sky Club memberships will be:
Individual: $695 or 69,500 miles (originally $545 or 54,500 miles).
Executive: $1,495 or 149,500 miles (originally $845 or 84,500 miles).
Dwight James, Delta's senior vice president of customer engagement and loyalty, told TPG that "ultimately this comes down to a lot of our most premium customers, the experience they've grown accustomed to having, candidly, in many cases, they're no longer having it … and with so much travel now coming back at the rate that it has been … we needed to make changes."
Of course, restricting the number of people who can buy a membership will limit how many travelers can use the club. James wasn't ready to divulge any of Delta's internal estimations, but he mentioned that these policies "are definitely going to improve" the overcrowding situation.
At these new rates, it likely no longer makes sense for most flyers to purchase a Sky Club membership. That's because several Delta and American Express credit cards include Sky Club entry for annual fees that are the same or lower than these new membership prices — more on that below.
Diamond devaluation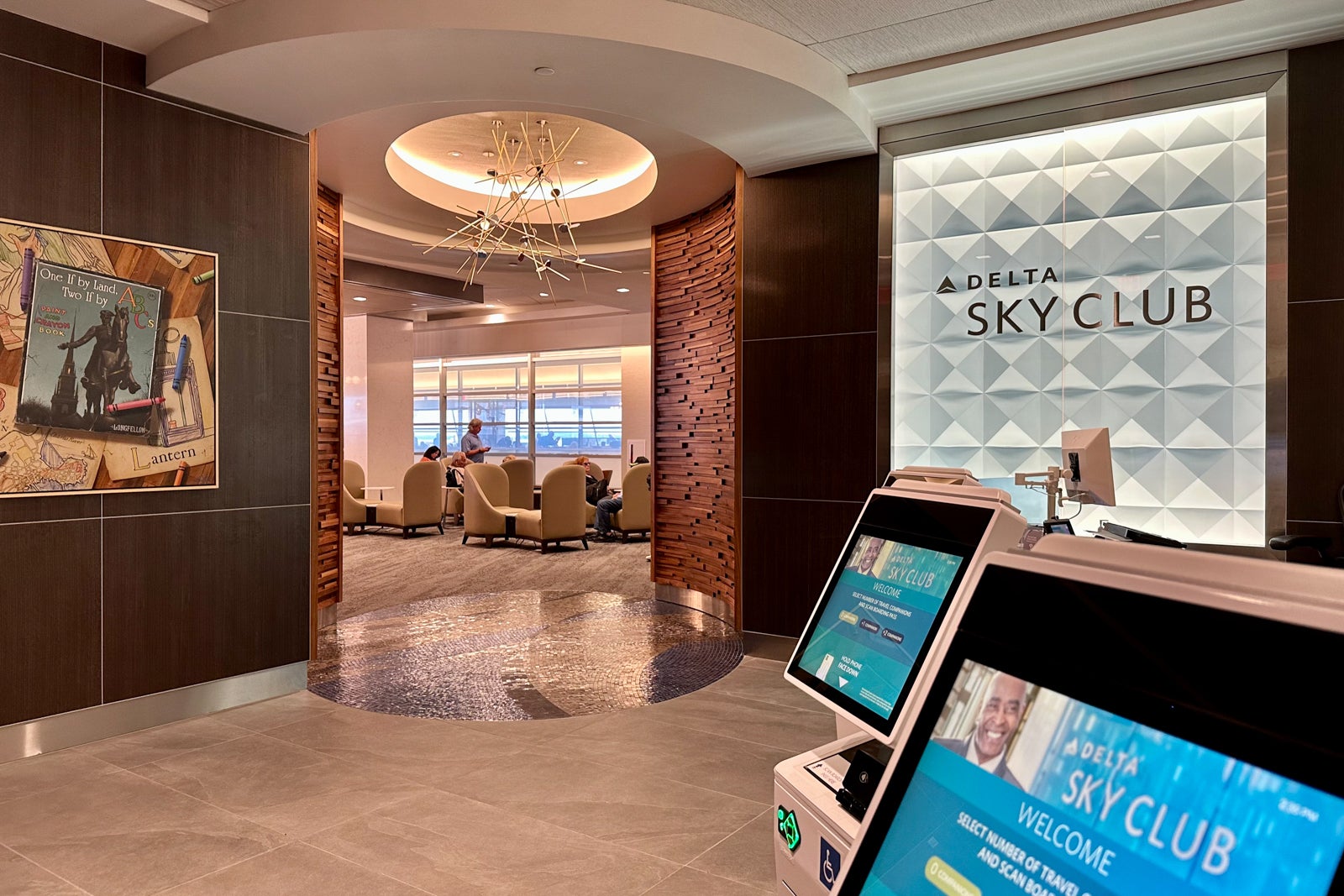 Delta made big changes to top-tier Medallion status last month. This includes increased thresholds for earning Diamond status, along with a slew of new Choice Benefits perks that members can select after earning status.
At the time, Delta said it was not removing any Choice Benefits as part of the news, but just eight weeks later, the airline is going back on its word.
As of Feb. 2, 2023, Diamonds will no longer be able to select an individual membership or guest pass access as part of the Choice Benefits package. While executive memberships will still be available as a Choice Benefit option, this pick will now require all three Diamond picks in the 2024 membership year and beyond. (Previously, it only required two.)
Of course, these changes sting for Diamond members who've enjoyed Sky Club access as one of their perks of spending over $15,000 a year on Delta.
As for James, he reasoned that this change "was not disingenuous because it's something that we were evaluating. As we've made these decisions, things have become more premium. Therefore it needs to be commensurate to other things we have in place for our customers in Choice Benefits."
Goodbye basic economy and Delta elites
In addition to the aforementioned changes, Delta will no longer allow basic economy flyers into the lounge as of Feb. 2. This only applies to travelers accessing the Sky Club using a membership. Those with an eligible American Express card are exempt from this restriction.
Additionally, Delta Gold, Platinum and Diamond Medallions will be barred from entering the lounge unless they're flying internationally on a Premium Select, Delta One, SkyTeam premium economy or business-class ticket, as of Feb. 2.
(Note that this cabin restriction does not apply to SkyTeam Elite Plus members of other alliance member airlines who want to use the Sky Club. Additionally, all long-haul business-class customers, regardless of elite status, will continue to enjoy Sky Club access with their tickets.)
This is likely the biggest restriction yet, as the airline has historically offered all of these elite members access to the lounge regardless of what international cabin they're flying in. This represents a big devaluation for mid-tier members who've gotten used to enjoying the Sky Club before a long-haul flight.
As for Delta's perspective, James shared that "this initiative is something that we're doing in unison and making American Express aware that this is something we need to do and they wholly support and agree because they look at these customers as theirs as well."
Amex to the rescue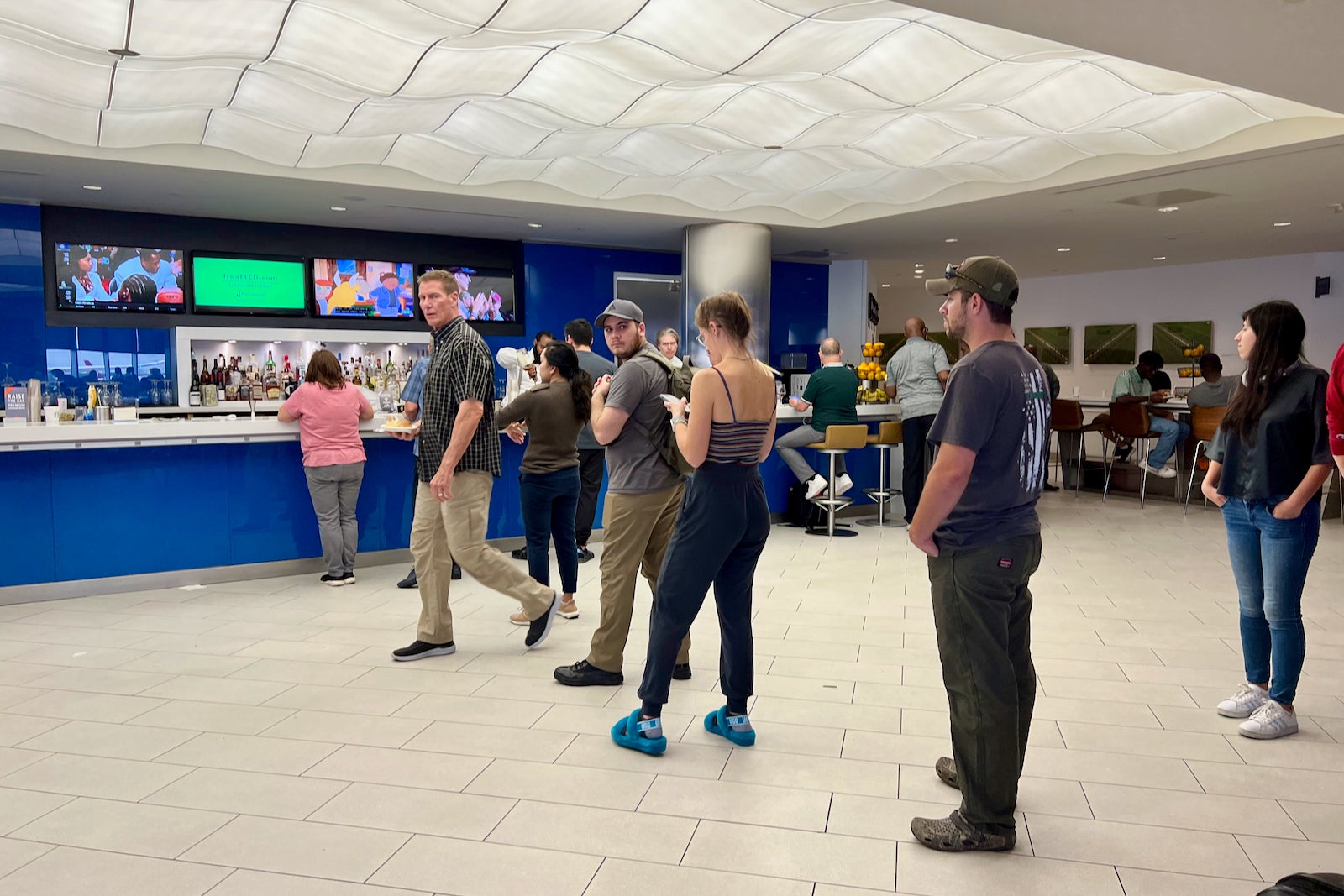 If there's one saving grace to this announcement, it's that Sky Club access via American Express cards is not changing — except for the fee for companion guests, which is increasing from $39 (or 3,900 miles) to $50 (or 5,000 miles) as of Feb. 2.
Those holding any of the following cards can use the Sky Club in conjunction with a same-day ticket on a Delta-operated flight or Delta-marketed WestJet ticket starting with a 006 ticket number.
The information for the Centurion Card has been collected independently by The Points Guy. The card details on this page have not been reviewed or provided by the card issuer.
Additionally, as of Feb. 2, customers entering via the Delta SkyMiles® Platinum American Express Card will be on the hook for a $50-per-visit fee — representing an $11 increase from the previous access policy.
While Delta is making major changes to lounge policies, using an American Express card to enter the Sky Club remains one of the best — and now most affordable — ways to enjoy some preflight relaxation.
Eligible American Express cardmembers are exempt from the new cabin restrictions on Sky Club access, and they don't need to fork out any additional cash for a separate Sky Club membership.
Now more than ever, if you value Sky Club access, getting the Amex Platinum Card should be a no-brainer. The card's annual fee of $695 (see rates and fees) includes plenty of valuable perks, including complimentary Sky Club access.
If you instead purchased an individual Sky Club membership, you'd be on the hook for the $695 membership fee, and you'd be subject to the new basic economy exclusion on lounge access. Plus, to even purchase a membership, you'd need to be a Medallion elite.
Meanwhile, the Amex Platinum gets you into the Sky Club regardless of your status and fare class. While the Platinum card's annual fee is the same as a Sky Club individual membership, you'll also enjoy all the other Platinum benefits, sweetening the deal on this already lucrative card.
Of course, by keeping entry open to eligible Amex cardmembers, Delta's lounges will likely still suffer from some overcrowding during peak travel times. I'd imagine that many Sky Club visitors use an Amex card to enter, so it'll be interesting to see how (or if) the crowding situation changes with these all-new restrictions.
Delta's "industry-leading" partnership with Amex is a multibillion-dollar beast, and the airline likely doesn't want to poke the bear, so to speak, when it comes to making changes to how cardmembers can use the lounge.
More previously announced changes
While the new access rules will hopefully help combat overcrowding, the airline recently introduced other initiatives to maintain the exclusivity of the Sky Club.
As of June 1, you can no longer enter a Sky Club more than three hours before the scheduled departure time of your flight. The only exception is for connections, which aren't subject to the three-hour rule.
Additionally, the airline is rolling out a priority entry lane for its top flyers, including:
These flyers can skip the line and head right to the front of the lounge for expedited entry.
Delta Sky Clubs will continue to shine
These new access restrictions come as Delta continues to invest billions of dollars in its Sky Club network.
The airline debuted massive new outposts in Los Angeles International Airport (LAX), LaGuardia Airport (LGA) and O'Hare International Airport (ORD) this year. Delta will open its first-ever lounge in Kansas City, Missouri, early next year when the new terminal opens there.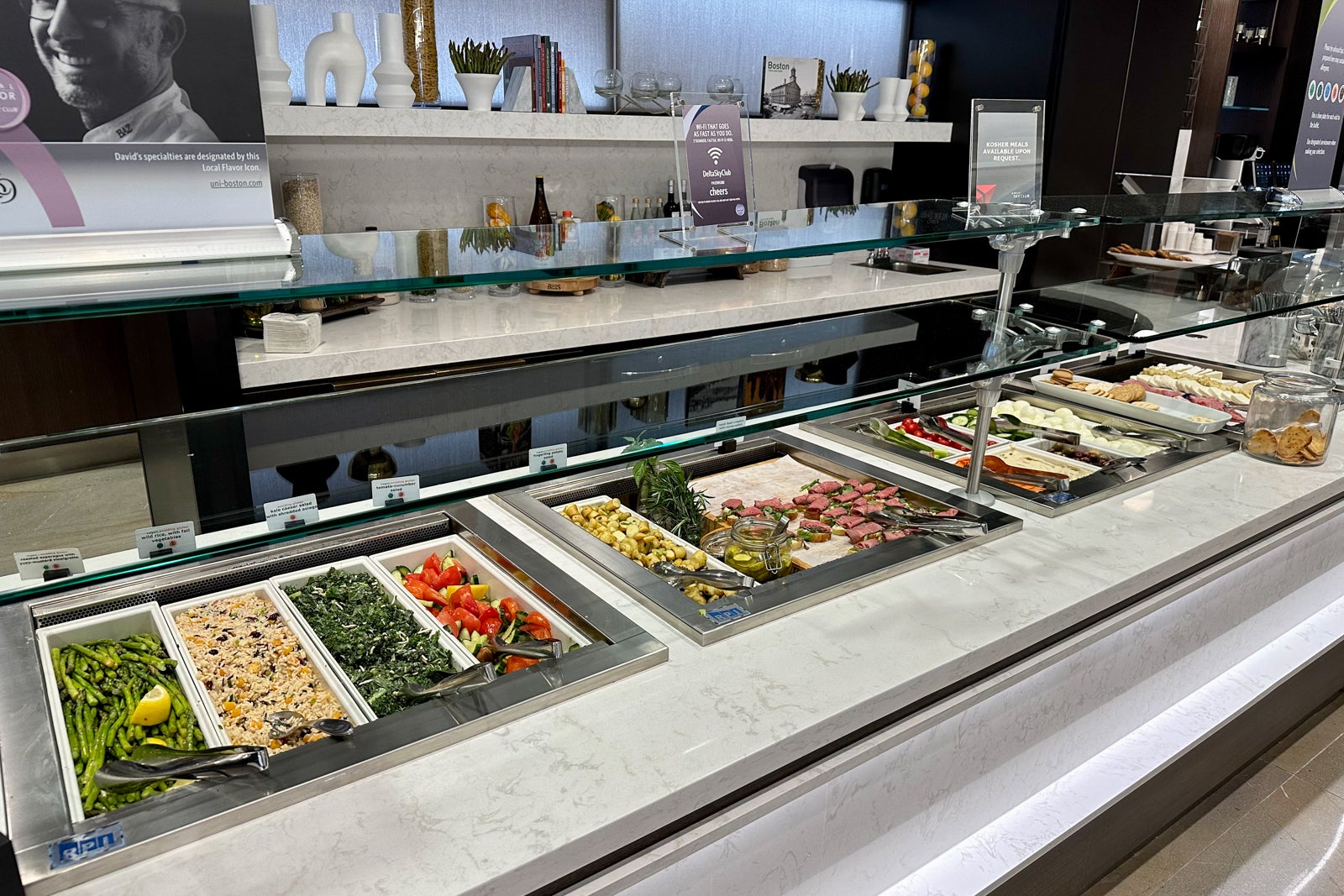 The airline plans to expand its local chef partnership to all hub airports in January 2023. This "Local Flavor" program showcases a quarterly rotation of hometown chefs that operate restaurants in nearby metro areas.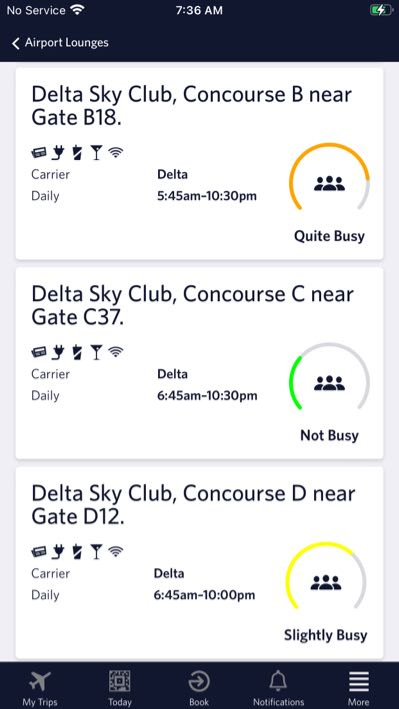 Finally, the airline will begin rolling out real-time Sky Club capacity indicators on the Fly Delta app next month. At launch, you'll find the capacity levels listed in the "Delta Sky Club" section of the app for the lounges in Atlanta and Detroit. This feature should roll out networkwide in the coming months.
As with the American Express Centurion Lounge capacity indicators, the Delta app will display four occupancy levels ranging from "not busy" to "extremely busy."
Hopefully, with this latest round of access policy adjustments, we'll see many more "not busy" days than "extremely busy" ones.
For the rates and fees of the Amex Platinum Card, click here.