There's big news today from Air Canada's points currency Aeroplan about its highly anticipated partnership with Emirates.
After teasing the partnership in July, Aeroplan and Emirates Skywards members can now enjoy reciprocal earning, redeeming and lounge access at Dubai International Airport (DXB) and Toronto Pearson Airport (YYZ).
There's a lot to be excited about, particularly since Aeroplan's flexible rules, including 5,000-point stopovers, apply to Emirates award redemptions.
Let's look at what this means for Aeroplan members and how this could increase the options for your transferable credit card points.
Reciprocal award redemptions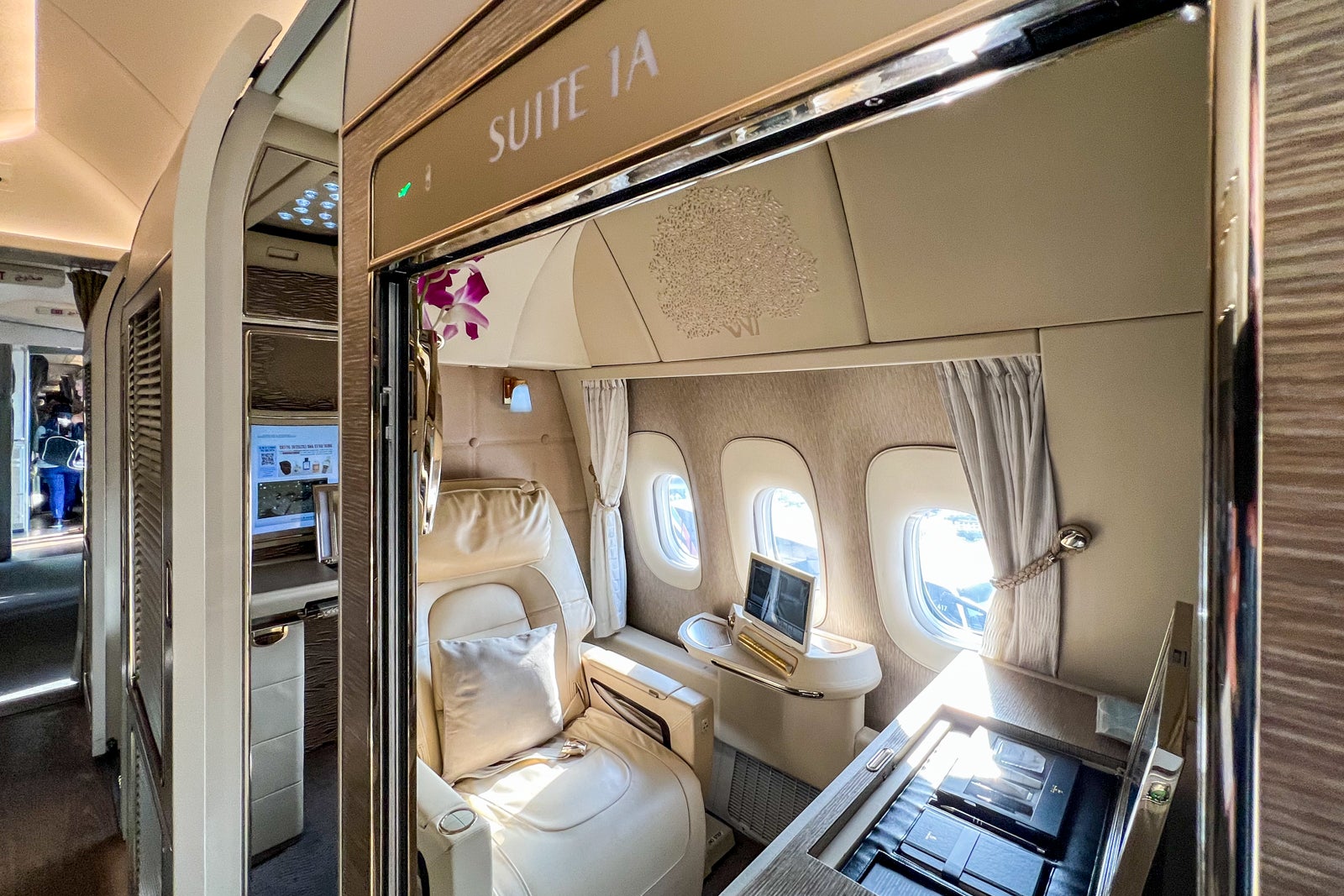 First and foremost, we're most excited about redeeming Aeroplan points on Emirates flights.
Earlier this year, Emirates increased fuel surcharges on its flights. If you use Emirates Skywards to book premium cabin flights, it's not uncommon to find one-way U.S. awards to Dubai with more than $1,000 in taxes and fees. Aeroplan has promised that Emirates flights won't have carrier surcharges — you'll have to pay the 39 Canadian dollar (about $28) redemption fee that applies to all Aeroplan partner award bookings, plus applicable taxes and fees.
Unfortunately, Emirates flights won't be available at the same appealing award rates as other Aeroplan award flights. In a statement, Scott O'Leary, Air Canada's vice president of loyalty and product, said, "As you might suspect, our arrangement with Emirates is very unique, and as a result, our Emirates redemptions will have their own dedicated chart."
Here's how many Aeroplan points you should expect to redeem for Emirates flights:
| | | | |
| --- | --- | --- | --- |
| Distance (miles) | Economy | Business | First (available early 2023) |
| Up to 2,000. | 15,000 to 35,000 points. | 30,000 to 77,500 points. | 65,000 to 175,000 points. |
| 2,001 to 5,000. | 21,000 to 65,000 points. | 145,000 to 14,000 points. | 110,000 to 325,000 points. |
| 5,001 to 9,000. | 40,000 to 85,000 points. | 80,000 to 185,000 points. | 225,000 to 475,000 points. |
| 9,001 to 12,000. | 60,000 to 110,000 points. | 120,000 to 225,000 points. | 300,000 to 600,000 points. |
| 12,001 or more. | 85,000 to 150,000 points. | 180,000 to 300,000 points. | 400,000 to 750,000 points. |
Aeroplan told TPG that Emirates awards might resemble standard partner award rates for the next couple of weeks, potentially requiring far fewer points than the award chart prices above. "This is because the Emirates chart pricing isn't loaded yet in our systems. It was more important to us to give our members the earliest possible access to these rewards," according to Aeroplan.
All Emirates flights from North America to Dubai clock in between 5,001 and 9,000 miles. So, once the above Emirates award rates are uploaded to Aeroplan, a one-way flight to Dubai will fall between the following award pricing bands:
Economy class: 40,000 to 85,000 points.
Business class: 80,000 to 185,000 points.
First class: 225,000 to 475,000 points.
As previously mentioned, you can use the Aeroplan stopover perk on Emirates awards. Additionally, you can combine Emirates redemptions with Aeroplan's more than 45 airline partners.
You can book Emirates flights online at aircanada.com, through the Air Canada mobile app or via Aeroplan's contact center.
Related: Flying in style: The best programs for booking Emirates awards
Lounge access in Dubai and Toronto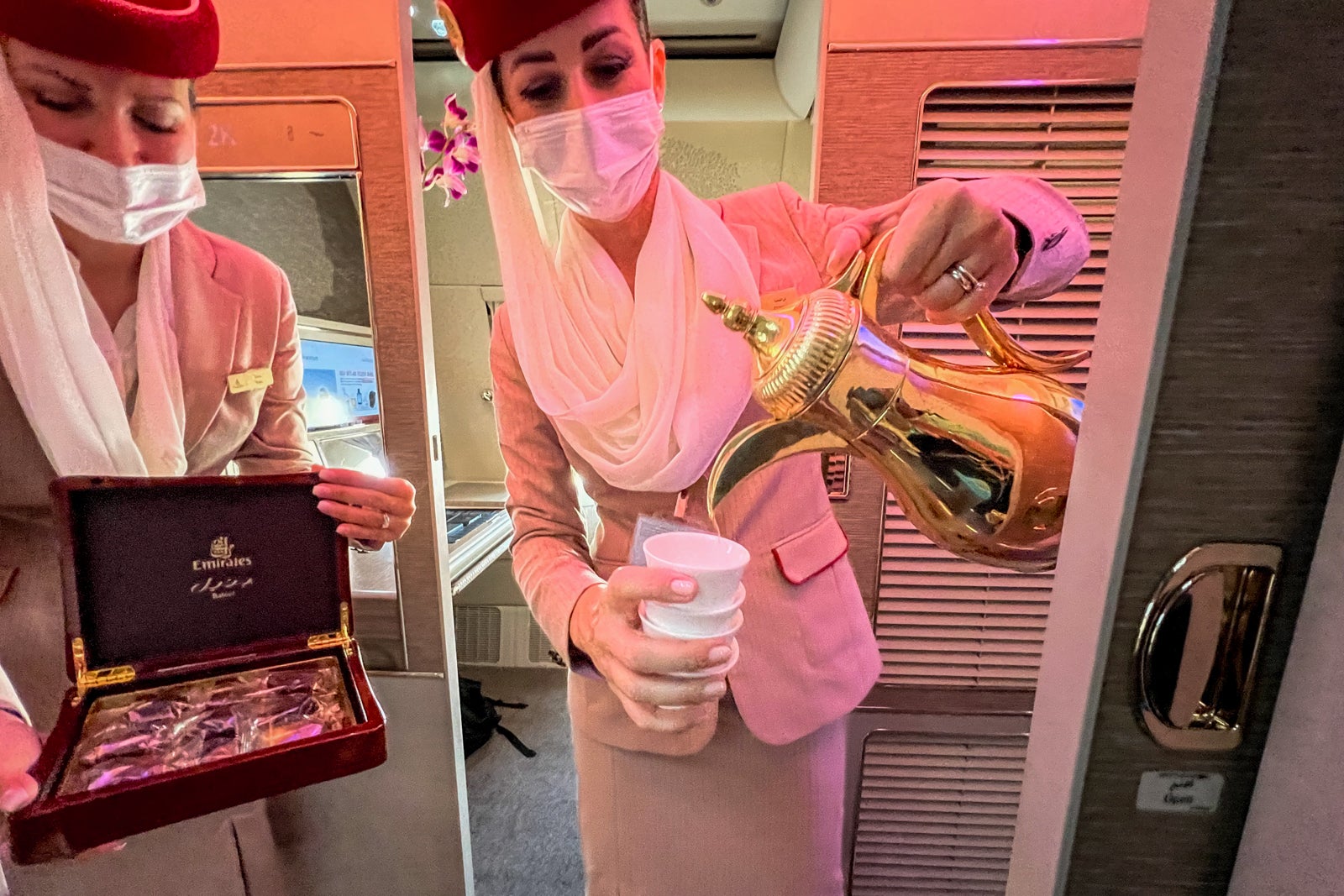 Mid and upper-tier Aeroplan and Skywards elite members also now enjoy lounge access on economy tickets in Toronto and Dubai. Here's what you need to know about lounge access:
Dubai: Aeroplan Elite 50K, 75K and Super Elite members traveling with Emirates in economy class have complimentary access to the Emirates Business Class lounge. You can bring up to one guest. When Air Canada relocates to Dubai's Terminal 3 in 2023, eligible Aeroplan Elite members can use this benefit on departing Air Canada flights. Until then, eligible Aeroplan Elite members can access lounges in Terminal 1.
Toronto: Emirates Skywards Gold and Platinum members traveling with Air Canada or Emirates in economy class have complimentary access to Air Canada's Maple Leaf Lounges and Air Canada Café. You can bring up to one guest. Additionally, on Emirates' Toronto departures, business-class passengers can access Maple Leaf Lounges and the Air Canada Café, while first-class passengers (and up to one guest on the same flight) can access the Air Canada Signature Suite.
Related: Going for gold: A review of Emirates' new premium economy cabin on the Airbus A380
Reciprocal mileage earning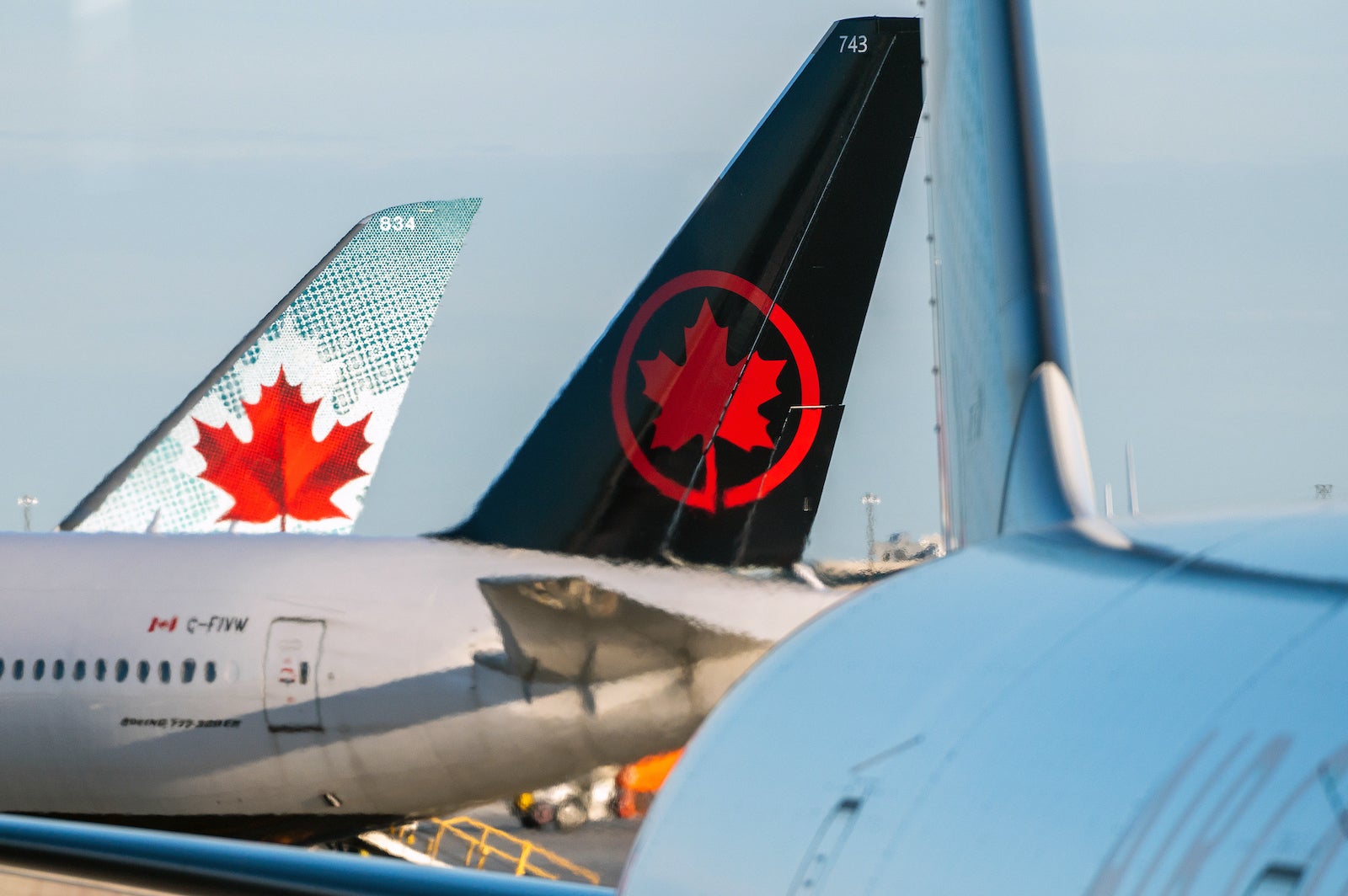 Finally, Aeroplan members can earn Aeroplan points on all paid Emirates flights. Note, though, that Emirates flights won't get you closer to Aeroplan elite status since Emirates flights don't earn Status Qualifying Miles, Segments or Dollars.
Here's what you'll earn on paid Emirates tickets:
| | | |
| --- | --- | --- |
| Class of service | Fare class | Aeroplan point credit |
| First flex. | F, A. | 150%. |
| Business flex and business saver. | J, C, I, O. | 125%. |
| Business special. | H. | 110%. |
| Premium economy. | W, E. | 110%. |
| Economy flex +. | R, Y, P. | 100%. |
| Economy flex. | U, B, M, K. | 50%. |
| Economy saver. | G, T, L, Q. | 15%. |
| Economy special and other ineligible classes. | V, X, S, N, D, Z. | N/A. |
Related: How to earn points with the Aeroplan program without flying to Canada
Bottom line
Since Alaska Airlines and Emirates parted ways, booking Emirates award flights has been difficult. Fortunately, Aeroplan members can now earn and redeem points on Emirates flights. Additionally, mid and upper-tier Air Canada and Emirates elite members enjoy more access to lounges.
A couple of months after Air Canada and Emirates announced their partnership, United Airlines and Emirates followed suit. As a frequent United flyer, I hope the United and Emirates partnership will closely resemble Air Canada's.
In the meantime, now could be a good time to start searching for Emirates award space with Aeroplan before the inflated redemption prices are loaded into Aeroplan's systems.
As a reminder, if you want to top off your Aeroplan account, you can transfer at a 1:1 ratio from American Express Membership Rewards, Bilt Rewards, Capital One and Chase Ultimate Rewards. Marriott Bonvoy points transfer to Aeroplan at a 3:1 ratio, with a 5,000-point bonus for every 60,000 Marriott Bonvoy points you transfer.