It's been 10 years since Disney changed the game in its theme parks by introducing MagicBands, which are roughly the size of an Apple Watch and can do everything from all you to tap into the park using your ticket, access a Lightning Lane, open your Disney resort hotel door and even allow you to charge the Mickey bar instead of digging out your credit card.
And just last year, the MagicBand got some new tricks with the introduction of a more interactive MagicBand+. However, while MagicBands have been at Disney World for a decade, they haven't been used onboard the Disney Cruise Line ships.
On Disney's ships, the way to pay for purchases and open your stateroom has been with a "Key to the World" card that many keep worn around their necks in a not-so-attractive plastic lanyard.
But things are about to get more magical at sea.
For cruise news, reviews and tips, sign up for TPG's cruise newsletter.
Wearable technology coming to Disney Cruise Line
Disney has shared that for the first time ever, DisneyBand+ is coming to Disney Cruise Line, as first announced on the Disney Parks Blog.
From what we can tell, these are MagicBands by another name and will debut first as a preview on Disney Wish this summer and later make their way on additional ships and sailings. This wearable DisneyBand+ can be used when getting on the ship, unlocking your stateroom door, for charging purchases, tapping to get your photos synced to your account by the ship photographers and more.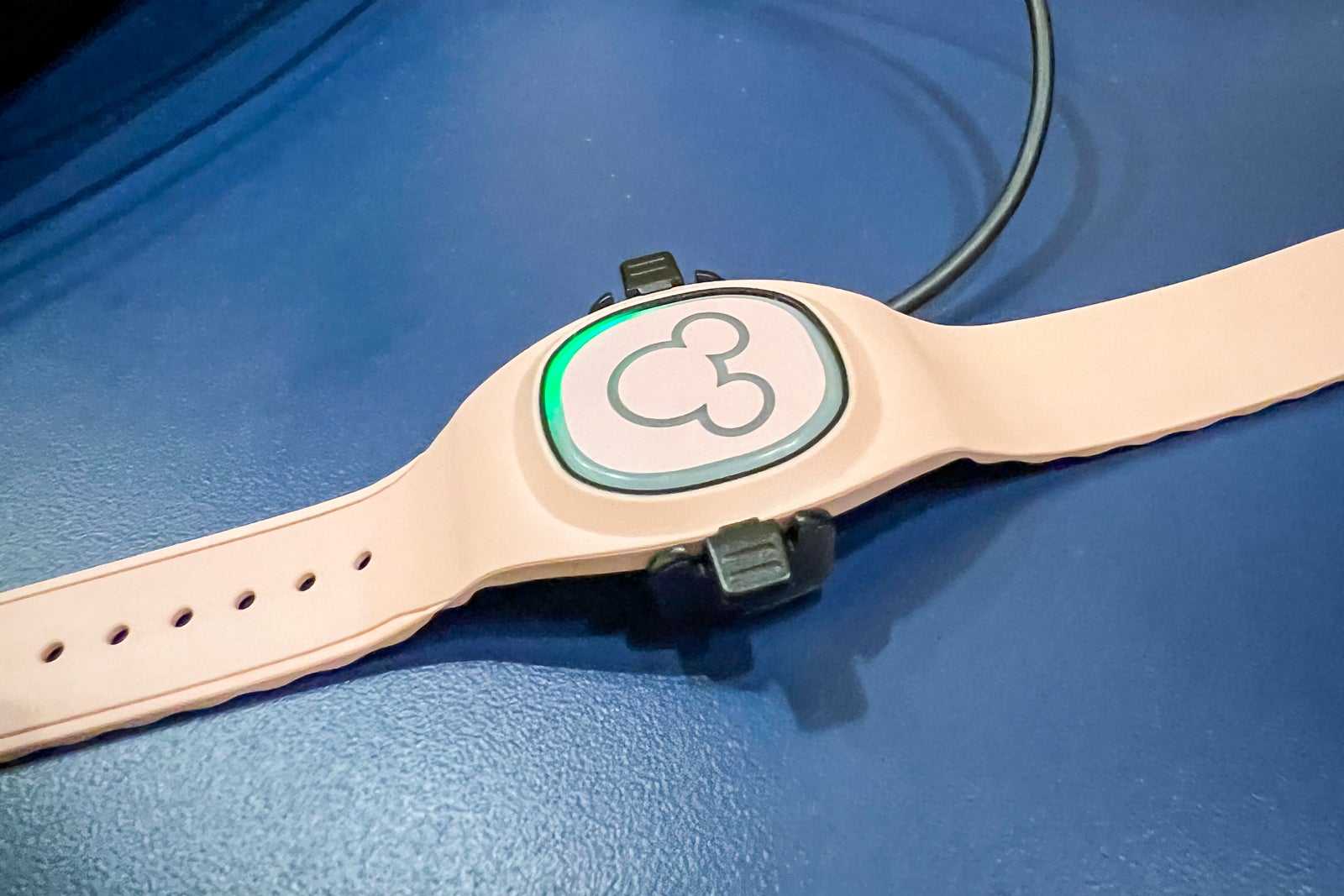 These DisneyBands+ will also work for the kiddos while they are in the kid clubs, which had previously utilized a special band that looked like a MagicBand but that only tracked the location of the kids while they were within the Oceaneer Club and Lab and served as a way for them to scan in and out.
Related: 26 tips for sailing with the Disney Cruise Line
How much will DisneyBands+ cost?
Once they go on sale, DisneyBands+ will be available for $34.99 for solid color designs and $44.99 for themed designs with a $10 discount if you order at least 11 days before embarkation if you are a U.S. resident. There will be exclusive designs available only to Disney Cruise Line guests.
Can you use a MagicBand+ on a Disney Cruise instead of a DisneyBand+?
What we are potentially most excited about with this announcement is that you don't have to spend more to buy a cruise-specific DisneyBand+.
The MagicBand+ you already use at Disney World or Disneyland will work on the ship, too. And conversely, if you want some of the cruise-specific looks, then your DisneyBand+ will work in the parks. This is great news, given that the cost of the bands does add up when you start buying for the whole family.
Related: How to save money on a Disney Cruise
Bottom line
There's no question that MagicBand+ (and now, DisneyBand+) makes vacation easier, with virtually everything you need available with the tap of a wrist. Having them make their debut this summer on select Disney ships is welcome news — and we certainly won't miss the omnipresent plastic lanyards that have appeared in countless family cruise photos.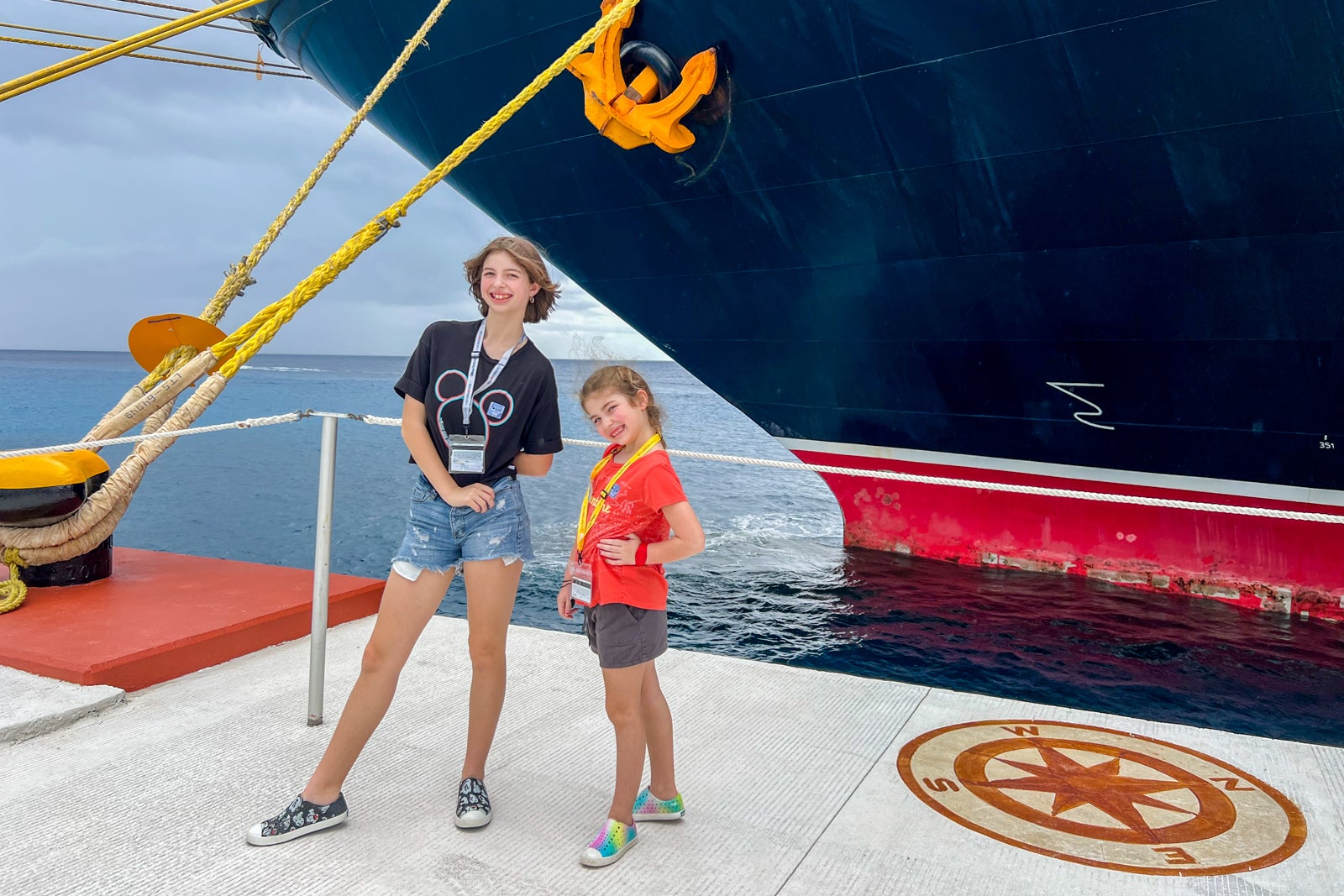 This is just one small piece of the announcements from Disney Cruise Line this year, including: