Editor's note: This is a recurring post, regularly updated with new information.
---
Transferable points are, simply put, the most valuable type of currency to earn in the points and miles world. This is entirely due to their versatility. American Express, Bilt, Capital One, Chase and Citi offer rewards credit cards with points you can transfer to various flight and hotel partners.
This can be especially valuable when you hope to travel in a premium cabin or want to minimize the number of points or miles you redeem for an award. Instead of being limited to a single airline (and its partners) or one hotel program, you can leverage your rewards to book the best available option for the lowest possible price.
And if you're committed to upping your travel game in 2023, learning how to transfer your credit card rewards can be one of the most important steps.
Here is a guide on which cards earn transferable points, when you should transfer points, and which airlines and hotels partner with each program.
Why are transferable points so valuable?
In short, transferable point currencies offer flexibility when it comes time to use your rewards to book travel. If you have a large stash of American Airlines AAdvantage miles, you can only redeem your miles on American and its partners. However, you have many more options if you have a big balance of Chase Ultimate Rewards points. Here are just a few:
You could also transfer points to the World of Hyatt for luxurious hotel stays or even use your points to cover tours and activities on your trip.
When should you transfer points?
There are seemingly infinite ways to use your points — flights, hotels, gift cards, merchandise and more. It can be quite complex. While you shouldn't consider your loyalty program account balances as long-term investments, you should ensure that you spend your points just like hard-earned money: with strategy and efficiency. It becomes critical to determine when to transfer points to partners versus redeem them in other ways.
When you want to redeem your transferable points on flights, there are several ways to go about it. You can purchase them through the travel site specific to the bank (like the Chase Ultimate Rewards portal or Amex Travel), or you can transfer your points to a frequent flyer program and book flights based on that program's award rates. While your end goal is the same — book a flight using your rewards — the costs can vary widely.
If you need to book a last-minute flight (for a spontaneous trip or due to a family emergency) or are looking at a premium-class ticket with a high cash fare, transferring your points can make for a fantastic redemption.
For example, let's say that you live in the San Francisco Bay area and must travel to Mexico City International Airport (MEX). Let's assume you can only fly on Dec. 31. Not surprisingly, nonstop flights are quite pricey — nearly $500 one-way.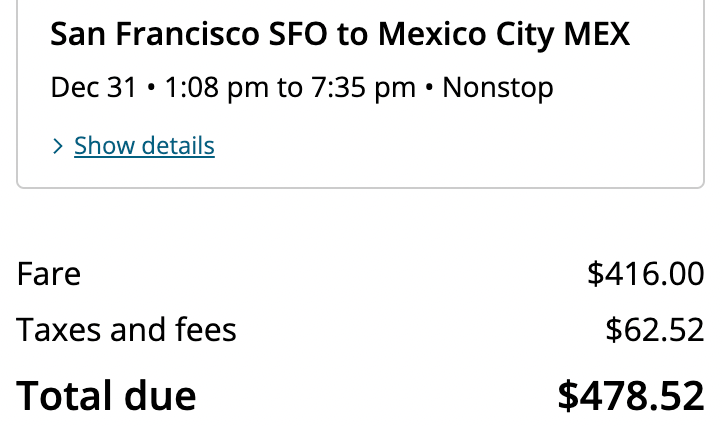 Alternatively, you can book the trip for 47,852 Capital One miles through the Capital One Travel portal.

However, since this same United flight is available for booking with Avianca LifeMiles, you could instead transfer just 13,000 Capital One miles (transfers from Capital One miles to LifeMiles are in 1,000-mile increments) to your Avianca LifeMiles account (it's free to become a LifeMiles member) to book the same itinerary:
While you'll have to pay for the $58.02 out of pocket, transferring Capital One miles to Avianca provides a value of 3.3 cents per Capital One mile on this flight — that's nearly twice TPG's valuation and yields a much better redemption rate than redeeming 47,852 miles directly in the Capital One Travel portal for the same flight.
Now, it's worth noting that the above calculations ignore that you'd earn miles on this flight if you booked directly using points rather than transferring them. However, they wouldn't come close to the value you'd save by transferring points from Amex, Bilt, Capital One, Chase or Citi to LifeMiles to book this flight.
So what kind of points can you earn to eventually transfer to your favorite airline program? Let's dive into the five most well-known credit card rewards currencies, so you know exactly what your options are.
READ MORE: Amex Membership Rewards vs. Chase Ultimate Rewards
American Express Membership Rewards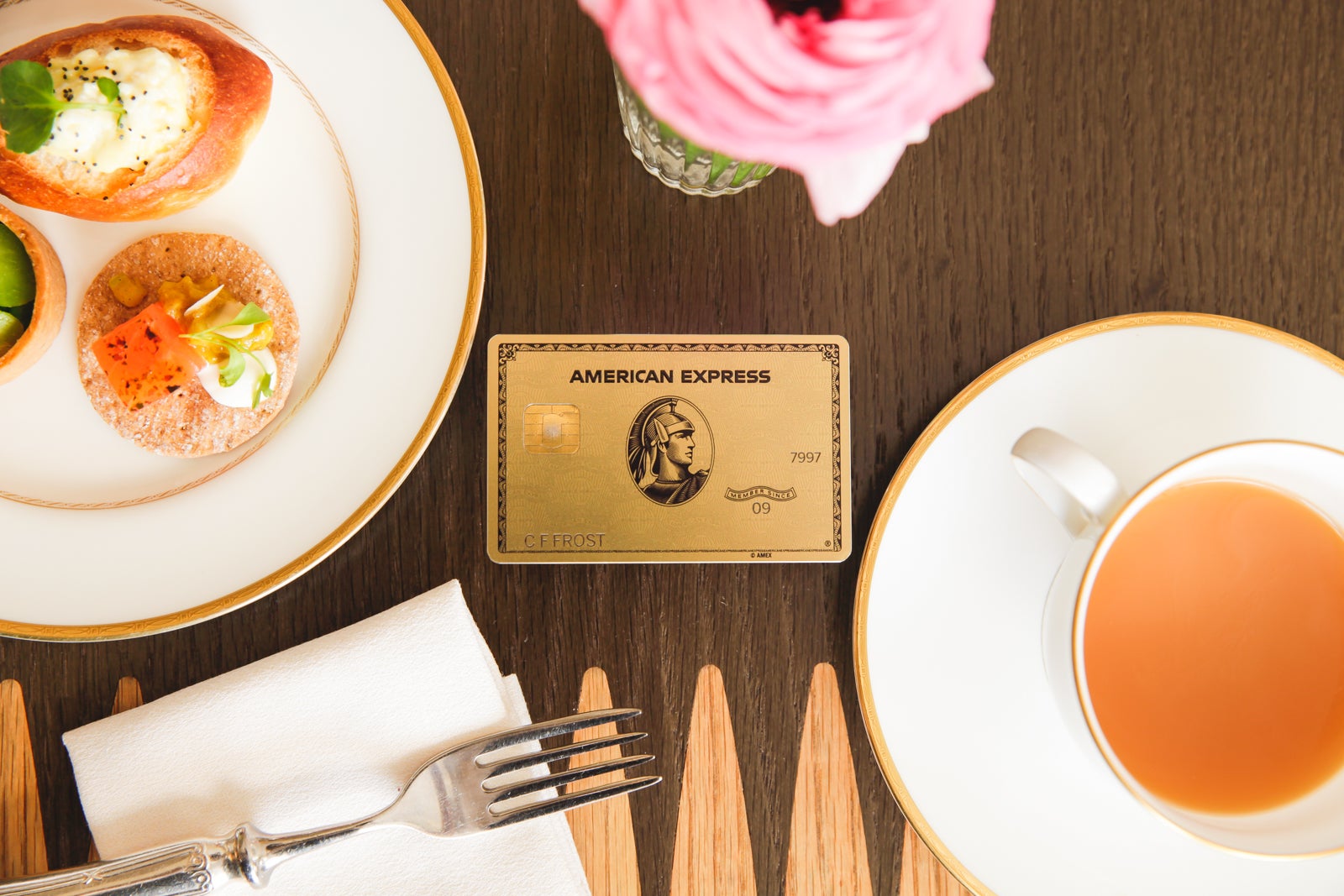 American Express Membership Rewards points are a favorite transferable points currency, with a value of 2 cents per point according to TPG's latest valuations. These points can get you some incredible awards. Here are the various partners to which you can transfer your points, all with ratios of 1:1 unless otherwise noted:
Amex also has three hotel programs as 1:1 transfer partners:
It's also worth noting that American Express offers frequent transfer bonuses to these partners; the last 12 months alone have seen a variety of individual offers from Aeroplan, Avianca and Singapore Airlines — plus a record 11 simultaneous offers that launched in September 2022.
Note that these are sometimes targeted, so keep your eye on your account for these offers to pop up.
With the large variety of options to use these points, maximizing Membership Rewards can feel a bit difficult, so refer to our guide if you need help. Of course, before you redeem American Express points, you first need to earn them. Here are the most popular cards that earn American Express Membership Rewards points:
While many of these have lucrative welcome offers, you could be targeted for an even higher bonus through the CardMatch tool (offers subject to change at any time). If you want to earn the maximum points, consider the Amex Trifecta. Once you have one (or more) of these cards set up for online account management, don't forget that the Amex Offers program can earn you thousands of additional bonus points.
The information for the Amex Green Card has been collected independently by The Points Guy. The card details on this page have not been reviewed or provided by the card issuer.
Finally, you can also use Rakuten to earn bonus points when you buy items online. This online shopping portal partners with thousands of retailers to award you bonus cash back for your purchases. However, you can elect to earn Membership Rewards points instead. You can sign up here and earn a one-time bonus of $30 by spending at least $30 at a participating merchant in the first 90 days of joining.
Related: Choosing the best American Express card for you
Bilt Rewards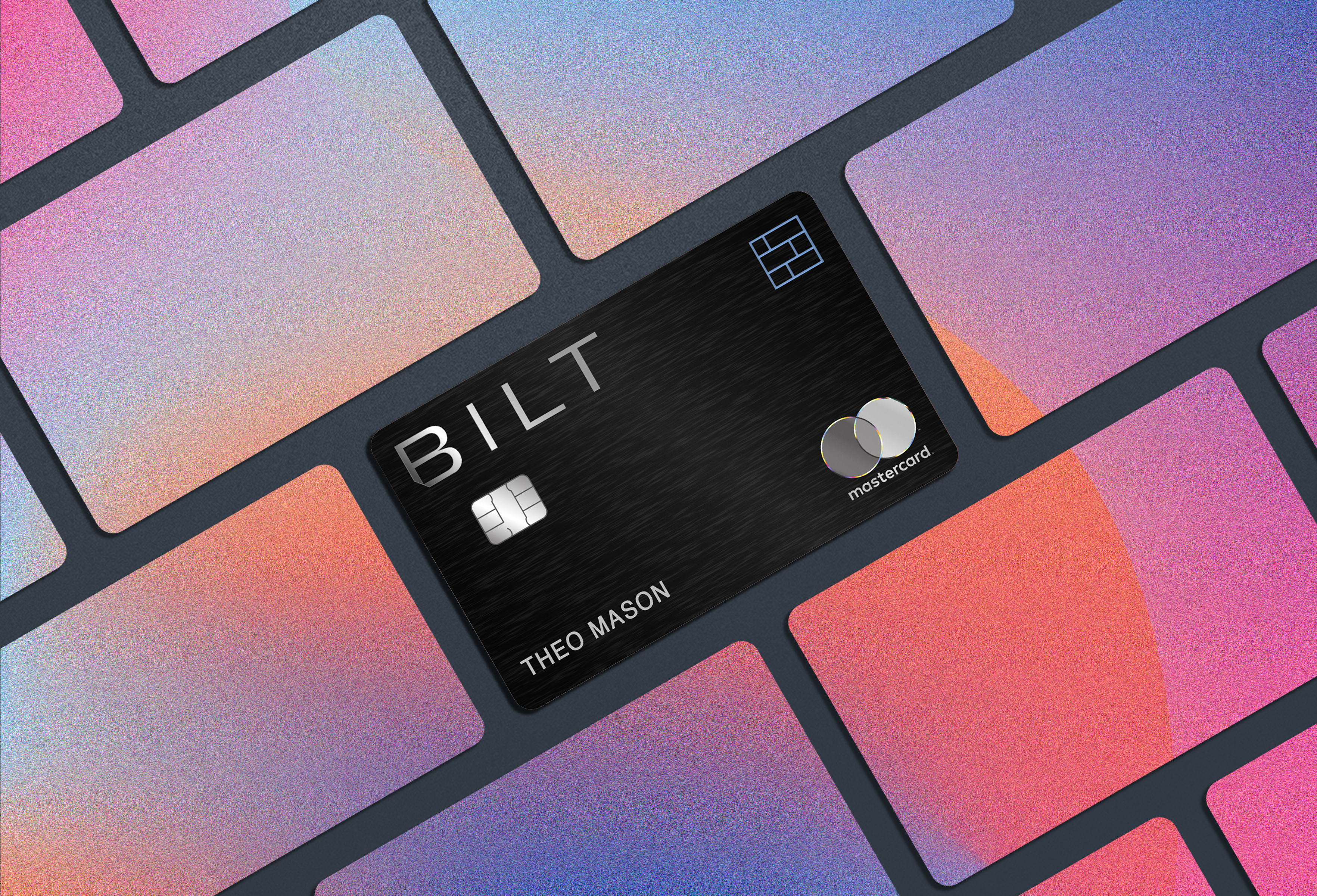 Bilt Rewards (TPG founder Brian Kelly is a Bilt advisor and investor), which has become well known with its advertising throughout major U.S. airports, allows cardmembers to earn points for paying rent, which is great news since renting can amount to thousands of dollars spent per year. And although Bilt Rewards is a new entrant to this competitive space, the program already offers an impressive list of transfer partners, including American Airlines AAdvantage and World of Hyatt.
Bilt offers one credit card, the Bilt Mastercard®. Cardmembers enjoy 1 point per dollar on rent (on up to $50,000) without the transaction fee, 2 points per dollar on travel (airfare, hotels, cruises and rental cars) and 3 points per dollar on dining. You need to make at least five transactions each month to earn points. Best of all, the Bilt Mastercard has no annual fee.
Consistent with the other major transferable point currencies, Bilt Rewards occasionally offers transfer bonuses. That included a 100% IHG One transfer bonus on Dec. 1, 2022.
Bilt Rewards has added multiple new transfer partners, including Aer Lingus AerClub, British Airways Executive Club, Cathay Pacific Asia Miles, Iberia Plus and United MileagePlus. Here's the full list of Bilt's airline transfer partners, all of which are at a 1:1 ratio:
Also, there are two hotel transfer partners. As with Bilt's airline partners, transfers to these hotel programs are at a 1:1 ratio:
Related: Should you use the Bilt Mastercard? Why it could be a game changer for renters
Capital One miles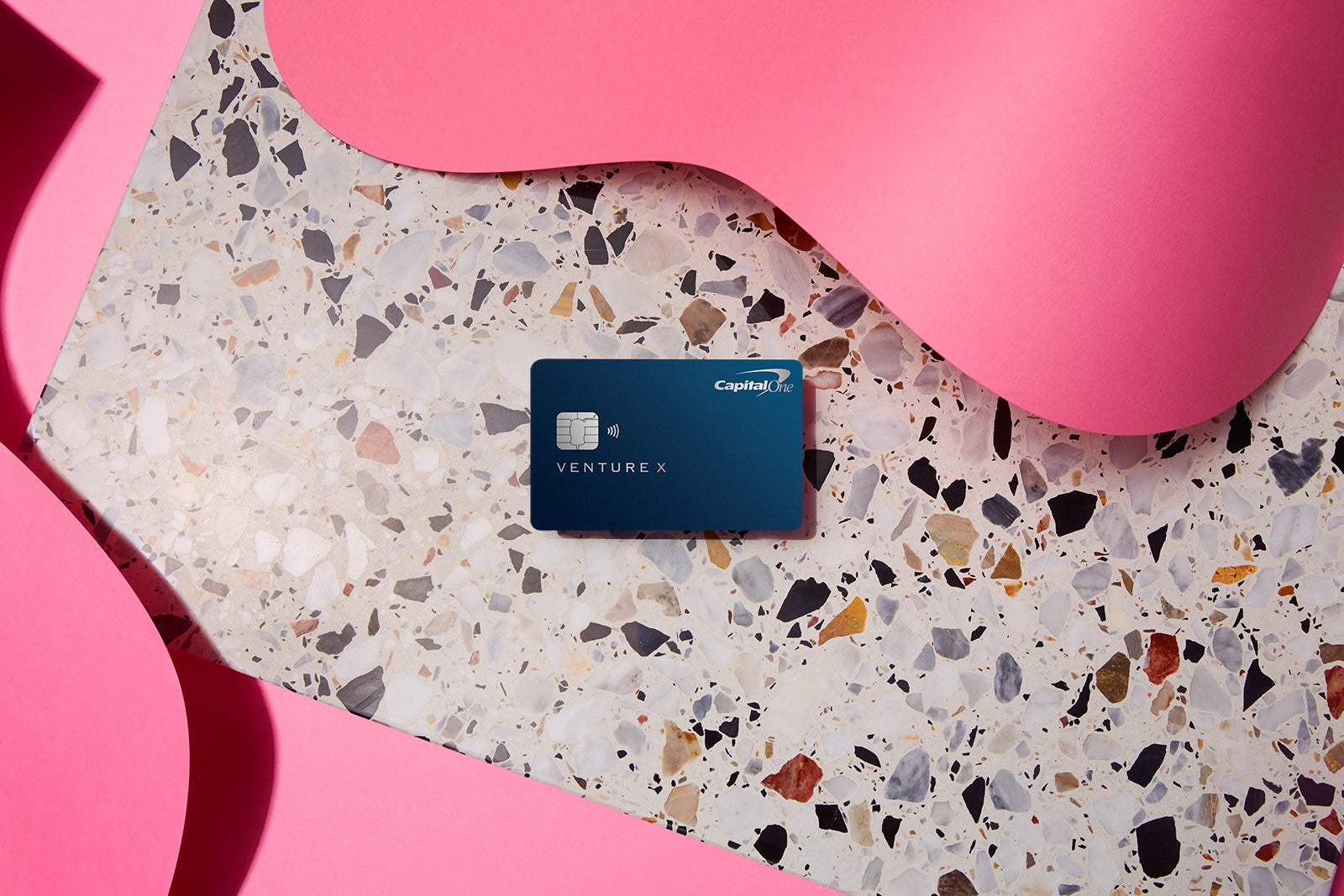 Capital One entered the market of transferable points and miles in 2018. While Capital One cards had long been known for their simple, fixed-value award options, the issuer upped its game by adding over a dozen transfer partners to some of its most popular cards.
And in 2021, Capital One moved almost all of its transfer partners to a 1:1 ratio. It launched the Capital One Venture X Rewards Credit Card around the same time and opened the first Capital One Lounge at Dallas Fort Worth International Airport (DFW).
Here's a list of the airlines that are currently available as transfer partners, with all transfers now at a 1:1 ratio unless otherwise noted:
Asia Miles (loyalty program for Cathay Pacific).
EVA Air Infinity MileageLands (2:1.5).
Capital One also has two hotel transfer partners:
Earlier this year, Capital One ran several transfer bonuses. During one such transfer bonus, a TPG staffer transferred 45,000 Capital One miles to British Airways Executive Club to book American Airlines flights that would have cost over $1,000.
Here are the cards that currently earn transferable Capital One miles:
The information Capital One Spark Miles Select has been collected independently by The Points Guy. The card details on this page have not been reviewed or provided by the card issuer.          
If you're sitting on a stash of Capital One miles, transferring them to airline partners can unlock some great awards. For full details on these options, check out our guides on how to transfer Capital One miles and when it makes sense to transfer instead of redeeming at a fixed value.
Related: Tips and tricks to get maximum value from your Capital One miles

Chase Ultimate Rewards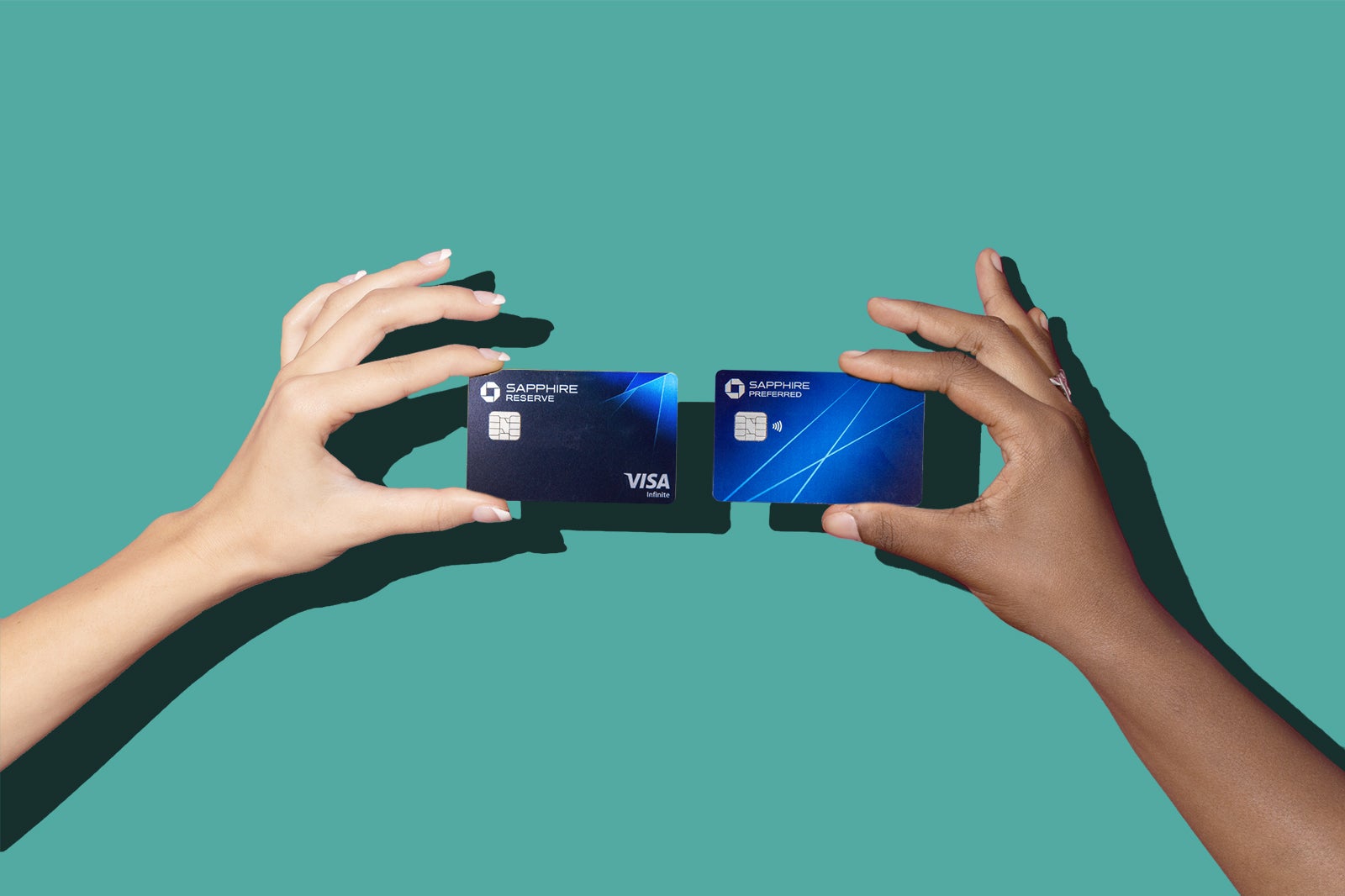 Chase doesn't have as many cards or transfer partners as American Express, but Ultimate Rewards points are still quite valuable. While many travelers can't open too many new Chase cards due to the issuer's 5/24 rule, many argue that Ultimate Rewards is the best transferable-points program out there. You can transfer these points to 11 airline partners, all at a 1:1 ratio:
You also have three hotel loyalty programs from which to choose:
Here are the cards that earn fully transferable Ultimate Rewards points:
It's worth noting that two additional personal cards (the Chase Freedom Flex and Chase Freedom Unlimited) and two small-business cards (the Ink Business Cash Credit Card and Ink Business Unlimited Credit Card) participate in the Ultimate Rewards program. However, to transfer points earned from those cards to partners, you must have one of the three "premium" cards with an annual fee linked above and then combine your Ultimate Rewards points into that account.
Related: The best Chase credit cards
Citi ThankYou Rewards
Citi also has a transferable currency with its ThankYou Rewards program. While most of Citi's transfer partners are international carriers, you can still get tremendous value from your points by leveraging alliances and partnerships. That means you can use a Star Alliance program to fly on United, a Oneworld program to fly on American or a SkyTeam program to fly Delta. So, there's a reason why one TPG writer even believes it's the most underappreciated flexible currency out there.
Here's a list of the program's airline transfer partners, all with a 1:1 transfer ratio.
Asia Miles (loyalty program for Cathay Pacific).
Thai Airways Royal Orchid Plus.
It also has a pair of hotel partners, though one offers a better transfer ratio than the other:
Citi has offered transfer bonuses for a handful of the above programs, including Avianca and Virgin Atlantic.
Currently, only a single card is available that offers transfers to all of these programs: the Citi Premier® Card. (Note that if you're still holding on to the Citi Prestige® Card — which is no longer open to new applicants — you also have the full transfer benefits.)
That said, like Chase Ultimate Rewards, you can combine your Citi ThankYou Rewards points into a single account for select products, allowing you to effectively "convert" your fixed-value earnings from cards like the Citi Rewards+® Card, Citi Rewards+℠ Student Card or Citi® Double Cash Card into fully transferable ThankYou points.
The information for the Citi Prestige and Citi Rewards+ Student Card has been collected independently by The Points Guy. The card details on this page have not been reviewed or provided by the card issuer.          
Related: Redeeming Citi ThankYou points for maximum value
Bottom line
Earning and burning points can prove to be a bit of effort, and that's certainly the case with transferable point currencies from Amex, Bilt, Capital One, Chase and Citi. However, shifting from using your points directly for travel to transferring them to airline or hotel partners is one of the most critical steps to take when you want to extend the value of your rewards. It also provides immense flexibility when you need to book something last minute, as you're not locked into a single rewards program.
It may take some time to do so, but when you can take trips on Singapore Airlines' A380 suite, ANA's Room business class or British Airways' 777 first class, it makes all of the effort worth it.
Just be aware that once you transfer your points to a given loyalty program, it's not reversible. If you cancel your trip, your points or miles will be refunded to the airline or hotel program, not the credit card currency.
Check out our best travel credit cards for more of our top choices of cards that offer transferable rewards.
See Bilt Mastercard rates and fees here.
See Bilt Mastercard rewards and benefits here.
Additional reporting by Jasmin Baron and Kyle Olsen.