The life of an airline pilot is an odd one. Often our alarms go off in the small hours of the morning when it's still cold and dark outside. We scrape ice off our cars and make our way to work when only milk delivery services are out on the road.
Other times we have the entire day at home, and we sleep in the afternoon before heading to work at a time when most people are making their way home.
The oddities continue while we are away. Depending on the type of flying that we do, we can spend a lot of time in hotels. Time in hotels can range from 12 hours to sometimes a week or more depending on the airline we work for and the type of trip we are flying.
Once we step off the aircraft, for the most part, the time until we have to head back to the airport is ours to spend how we want. For many people, the opportunity to see the world, visit new places, experience new cultures and taste new foods is what draws them to the job.
Sleeping
The main reason airline crews spend time in hotels around the world is for passenger safety. After a long day at work, no matter what job you do, you are inevitably tired. If you woke up in the early morning or have been flying through the night, this tiredness is even more marked. As a result, no matter what other activities the crew members get up to during their time away, the core aim is to ensure that they are well rested for the return flight.
If it were just a case of getting into your hotel room and falling into an uninterrupted deep sleep, then the job would be easy. Sadly, the reality is very different.
The early starts, long days, nights out of bed and naps at random times of the day are hard enough to deal with on their own. Throw in the added complexity of jet lag and body clock synchronicity, and it can quickly become difficult to sleep when we need to.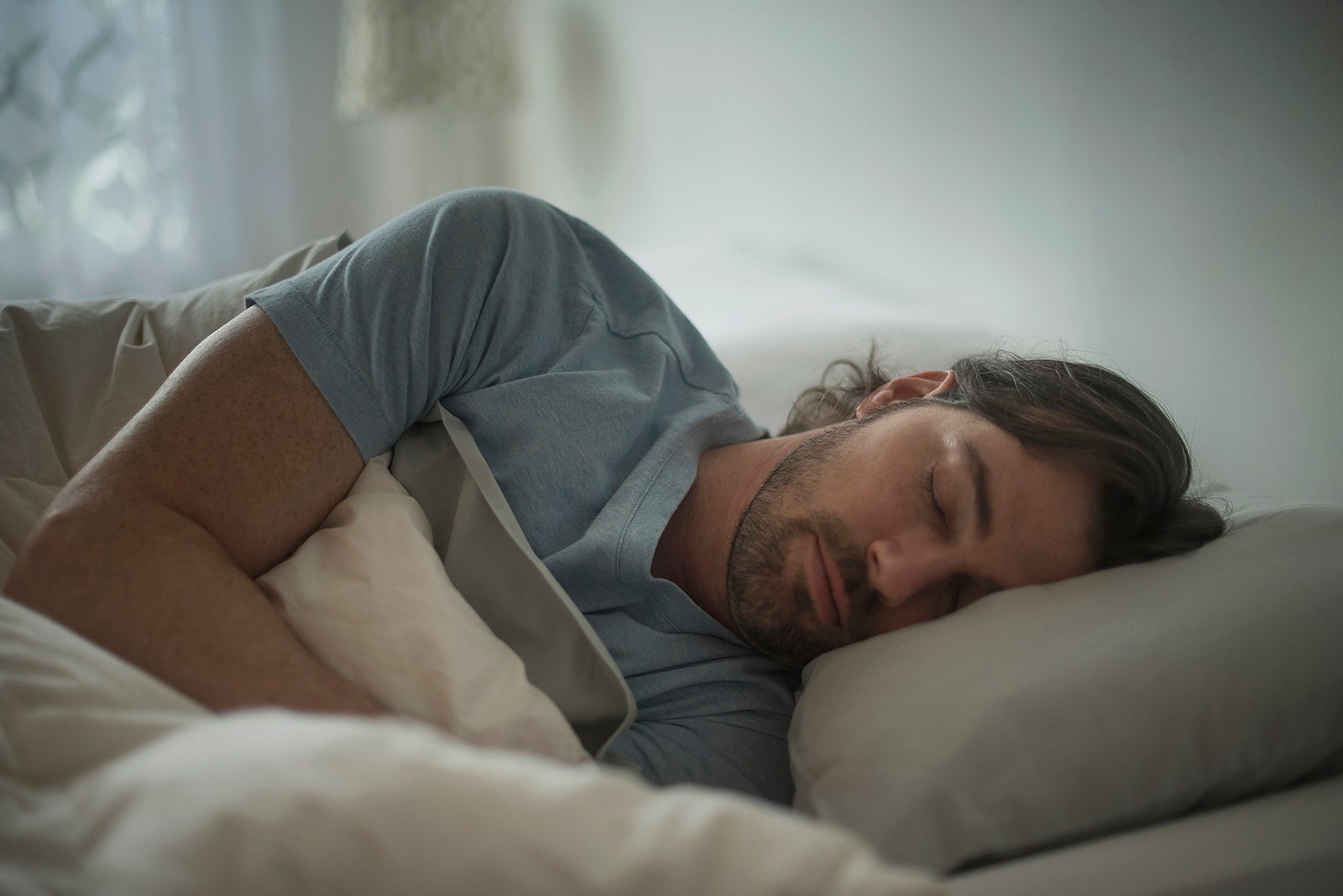 When people find out that I'm a pilot, most of them ask one question: Do you ever get used to jet lag? I'll always be honest with them and say that we never get used to it but we do all find our own ways to deal with it. There is no silver bullet to fully eradicate it.
Some pilots simply sleep when they're tired and eat when they're hungry. If this works for them, then that's great but it doesn't work for me.
Long-haul flying in particular is all about being alert and awake when you need to be (takeoff and landing) and drowsy and asleep when you need to be (home, hotel and inflight rest). As a result, planning when I sleep is incredibly important.
Before each trip, I'll look ahead at the return flight and assess how I will need to rest for it. If it is a late departure from the U.S., I'll try to have a few hours of sleep before leaving the hotel. If it's an early start in India, I'll sleep very little the day before to ensure that I'm tired and able to sleep by the evening.
I try to sleep and eat according to whatever the local time is. I then complete the below activities to ensure that I am tired and ready to sleep when I need to.
Related: Tips on how to avoid jet lag for your next trip
Exercising
In my opinion (and that of many experts), the best way to ensure that you sleep well is to exercise. The job of a pilot is particularly sedentary. If we're not sitting in our seats on the flight deck, we're asleep in the crew rest area. As a result, after a 14-hour working day, we may have taken as few as 2,000 steps.
The beauty of the job, particularly with long-haul flying, is that this activity can come in multiple forms. Using the gym is fine, but you can also take advantage of the exercise options wherever you're staying. If are staying in Los Angeles, you can rent a bike and go for a ride along the beach. If you're in the Caribbean, you can go windsurfing, and if you're in New York, you can go for a run around Central Park.
Whatever it is, getting out of my room and doing some exercise ensures that I'm tired at just the right time and can sleep well when I need to.
Exploring
One of the great benefits of the job is flying to places around the world and exploring them during your downtime. Not only is this great for the mind but spending the day exploring a destination on foot is a great way to get some exercise in. Sightseeing helps ensure that I'm tired when I need to sleep before the flight home.
When visiting a city for the first time, I'll normally do some research on the must-see locations before I get there and then create a plan to see as many of them as possible in the time available. If this is just a few hours, I'll look to create an efficient walking and public transportion route. If I'm in the destination for a few days, I can spread out the activities, maybe spending a full day in a particular area before going elsewhere the day after.
Whatever it is I choose to do, research is key, particularly when it comes to safety. All big cities have their threats, so I always speak to hotel staff, let them know my itinerary and ask for their opinions. More often than not, the well-trodden tourist routes are fine but it's important to use caution if you want to venture farther afield.
When running my plan past the concierge in one European city, he advised me not to take one route I'd highlighted as there was a chance that I could get chased by packs of dogs.
Needless to say, I was grateful for his advice and instead opted for his suggested route.
Eating
I love food. It's one of the great joys of travel. So what better way to indulge in this passion than doing so when away on work time? It's always good to take the advice of locals and be wary of where you do and don't eat.
Previously, two pilots were not allowed to eat the same food on board the aircraft, just in case the meals were contaminated and both pilots became ill. However, because the hygiene standards at airline catering facilities are so high these days, many airlines have relaxed this rule.
However, pilots must be aware of the dangers of food poisoning from the local food that they might eat before a flight.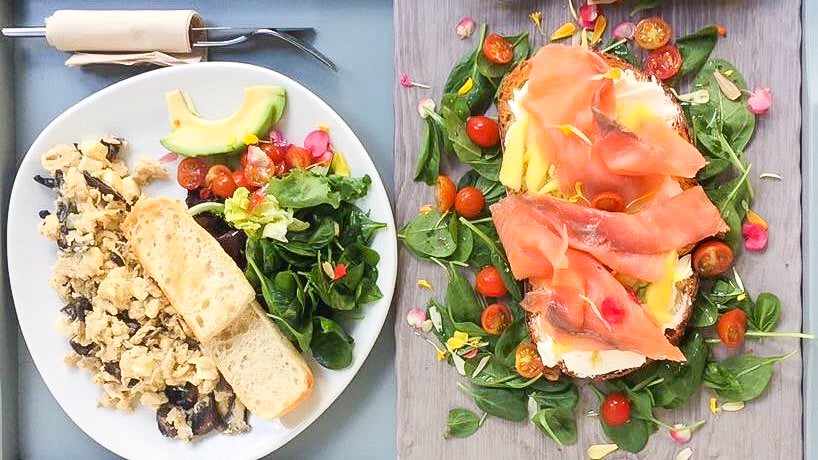 While it's impossible to 100% rule out occurrences of food poisoning, there are simple steps they can take to reduce the risk. The most common step is to be very careful with drinking water. Most airlines ensure that the hotels at which their crew stays provide bottled water for them to drink for the duration of their stay.
When exploring outside of the hotel, I am always very careful about where I buy food and drink as well as what I eat in the hours before the return flight.
This doesn't mean that I don't throw myself into local food culture, because I absolutely do. However, I am always conscious of where I am and how any adverse food effects could affect the flight home.
Related: 10 great cities around the world for street food
Attending events
Another perk of the job is attending events around the world which would normally cost you the price of a flight and hotel in addition to the event ticket. If the flight and hotel are already covered, why not make the most of that opportunity to watch a sporting event or attend a concert?
Many pilots try to plan their flying schedules around the events in which they are interested. Whether it's getting to the F1 in Singapore, watching an NFL game in Los Angeles or attending a rugby match in South Africa, being able to go to some of the greatest sporting events in the world while away on work time always feels like a huge win.
This of course takes some serious planning and can often end in huge disappointment. A crew member can swap trips with a co-worker to get on a certain flight to the right city at the right time for an event, only to find the flight canceled due to a technical problem.
Side hustles
Traditionally, since they have more time off than normal office workers, many pilots have side jobs they can work on the road. Nowadays, with Wi-Fi in every hotel and data roaming on our phones, it has become easier than ever to stay on top of a side hustle while away from home.
An internet connection opens up all kinds of possibilities to earn some extra income and these job opportunities don't always have to relate to aviation. Pilots come from all kinds of backgrounds and many have experience in other industries.
As a result, I've met pilots who have businesses in property development, sports coaching, interior design, legal advice and software, to name a few.
A side job is a great way to exercise your brain and further ensure that when the time comes to sleep before the flight home, your body is tired.
Relaxing
Sometimes there's no better feeling than taking time to yourself just to sit and do nothing. With busy family lives at home, it's a great perk to have a bed to yourself and wake up when you want to, without worrying about taking children to school or dogs out for a walk.
Even though I'm very much a "doer" while I'm away, sometimes it feels good to be indulgent and spend the morning in bed reading or watching some Netflix. In the evening, I may treat myself to a massage in the hotel spa and then order room service before getting to sleep early.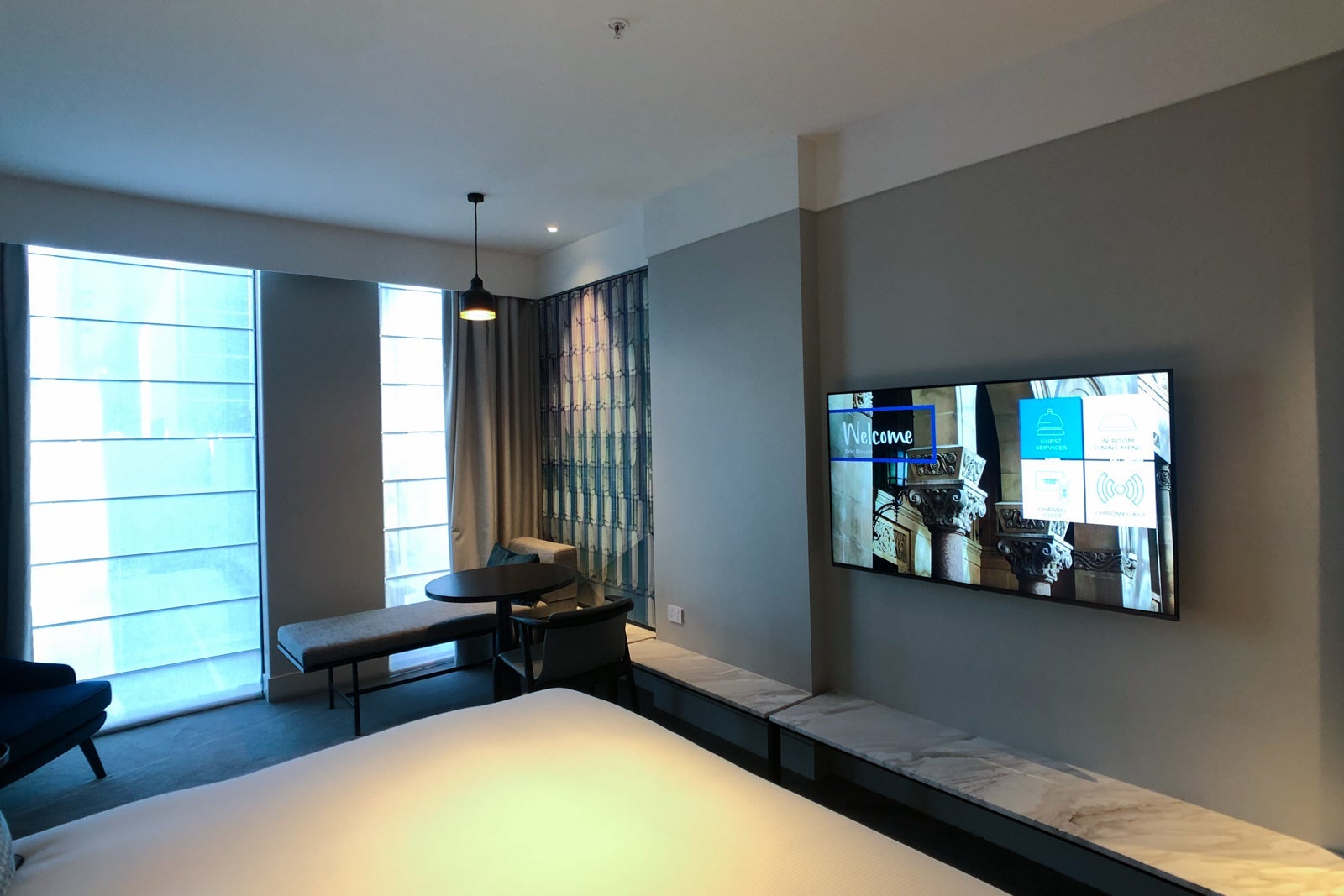 Bottom line
The hotel time between flights helps ensure that pilots and cabin crew are well rested for the return flight. How crew members spend their time off is completely up to them and depends on what works for them personally.
For me, the best way to ensure that I'm tired when I need to be is to spend as little time in the hotel as possible. I'll wake up and go to the hotel gym, then spend the rest of the day out exploring the destination. No matter how many times I've been to a city, there's always a new area I want to check out or an old haunt that I'd like to go back to.
Even if the weather is not conducive to spending the day outside, I set alarms to wake up at tactical times and then either watch TV or read. This way, I'm able to manage my tiredness to give me the best possible chance of sleeping before the flight home.