It's difficult enough to dress warmly when you venture to a place as cold as Antarctica, but imagine doing it in a dress, wig and full face of makeup. That's what happened when a "kaboodle" of drag queens converged on the White Continent and planted a flag on behalf of the LGBTQ community.
The event was the climax of the first-ever all-LGBTQ+ expedition cruise to Antarctica, which departed Dec. 7 and was hosted by LGBTQ-friendly vacation charter company Vacaya on Ponant's Le Boreal.
"But what the heck is a kaboodle of drag queens?" you might find yourself wondering. During the voyage, it occurred to passengers that there wasn't a particular word in place to describe a group of the flamboyant performers, so they coined one.
"Because there's no official term for a group of drag queens, we had a meeting with all the queens participating, and they brainstormed various terms," Patrick Gunn, co-founder and CMO of Vacaya, told The Points Guy. "They debated through multiple words, with 'kaboodle' and 'stiletto' being the two finalists. Ultimately 'kaboodle' was chosen."
Generally, the word is spelled with a C instead of a K and means "everything," "all of it" or "the whole shebang." It can mean "a group of things," as well, and given that it's also the brand name for a popular line of makeup cases from the '90s, I challenge anyone to come up with a more fitting descriptor.
For more cruise news, guides and tips, sign up for TPG's cruise newsletter.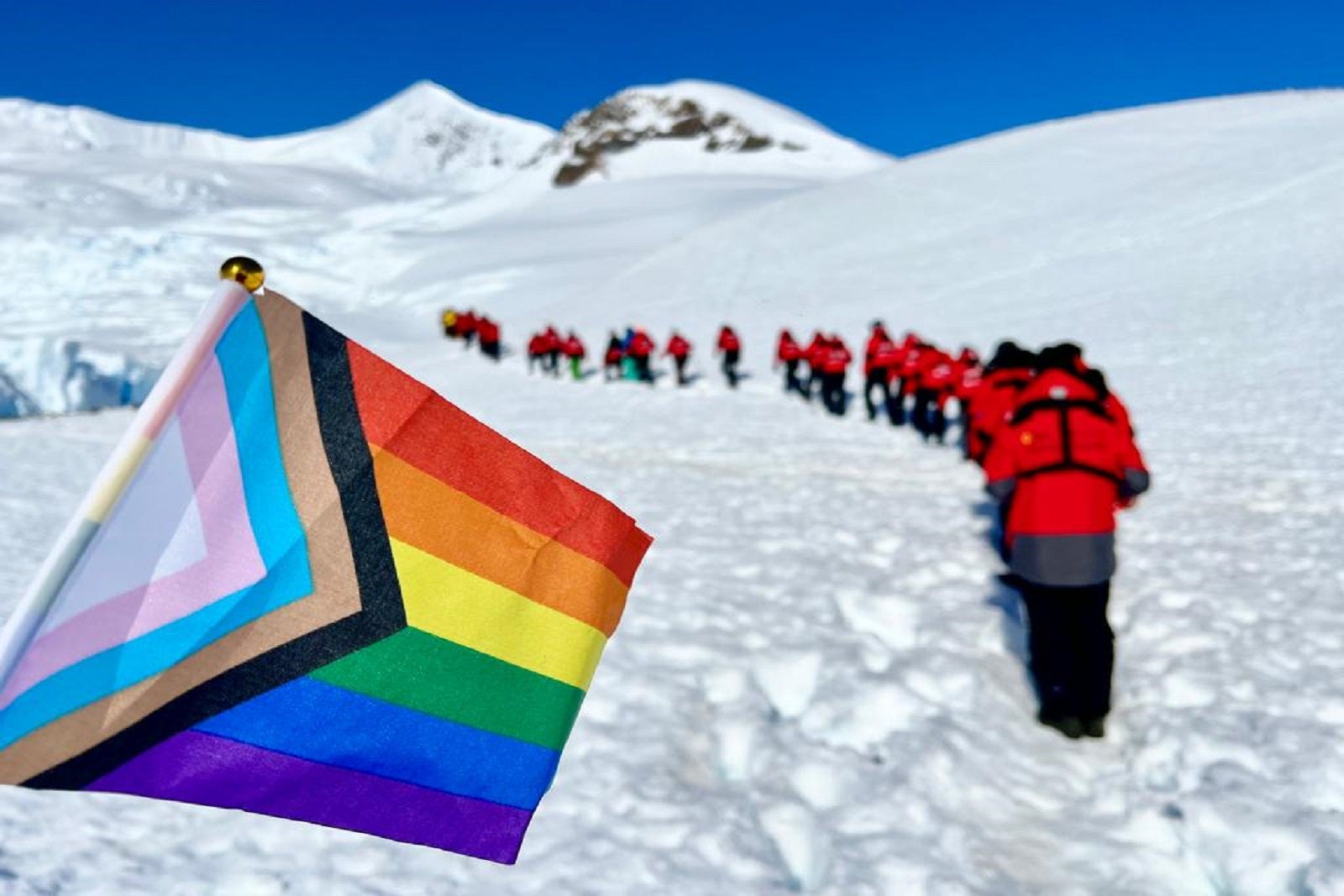 As for the other passengers on the sailing, some felt words escaped them when it came to talking about the experience of visiting with like-minded travelers.
"Words don't do Antarctica justice," said passenger Jacob Carson in a statement. "To be part of this historic expedition with Vacaya and my queer family is beyond my wildest dreams."
Le Boreal's captain, Florian Richard, echoed the sentiment.
"For this Vacaya expedition to Antarctica, I had the chance to have my husband along," Richard said. "It was incredible to be able to kiss him in front of all guests and crew, knowing I wouldn't be judged – even though I'm in a 'front page' role."
"It's taken over 200 years of Antarctic exploration to get here, but with Vacaya, the LGBT+ community has now officially left their mark on the 7th continent," said Vacaya co-founder Randle Roper in a statement. "Although we had great fun on the journey, the significance of this voyage is just starting to sink in with the men, women and non-binary explorers who joined Vacaya on this first-of-its-kind expedition. Their adventure with us will be a tale of discovery, friendship and LGBT+ history they'll be able to share for all time."
Planning a cruise? Start with these stories: