Editor's note: This post has been updated with new details about the opening dates of the upcoming Centurion Lounges.
---
American Express has spent several years building a network of premium, and very popular, Centurion Lounges in airports across the country and beyond.
One expanded lounge opened in 2022, but it was a big one. The much-needed renovation at San Francisco International Airport (SFO) opened just before the new year, on Dec. 31. Additionally, the issuer opened two new Centurion Studios, at Fort Lauderdale-Hollywood International Airport (FLL) and Columbus John Glenn International Airport (CMH), earlier in 2022.
Other new lounges in recent years include outposts in Denver International Airport (DEN), Heathrow Airport (LHR) and New York LaGuardia Airport (LGA), as well as an expansion at Harry Reid International Airport (LAS) in Las Vegas.
Related: The ultimate guide to American Express Centurion Lounges
But Amex isn't resting on its laurels.
Here are the latest details and opening dates of the most hotly anticipated upcoming Centurion Lounges. Please note, though, that these opening dates are subject to change.
Upcoming Centurion Lounges
Ronald Reagan Washington National Airport (DCA)
Estimated opening date: 2023
Amex has confirmed that a brand-new Centurion Lounge will open at this Washington, D.C., airport. It will be constructed in the refreshed National Hall near Terminal B after the airport's $1 billion capital improvement program is completed.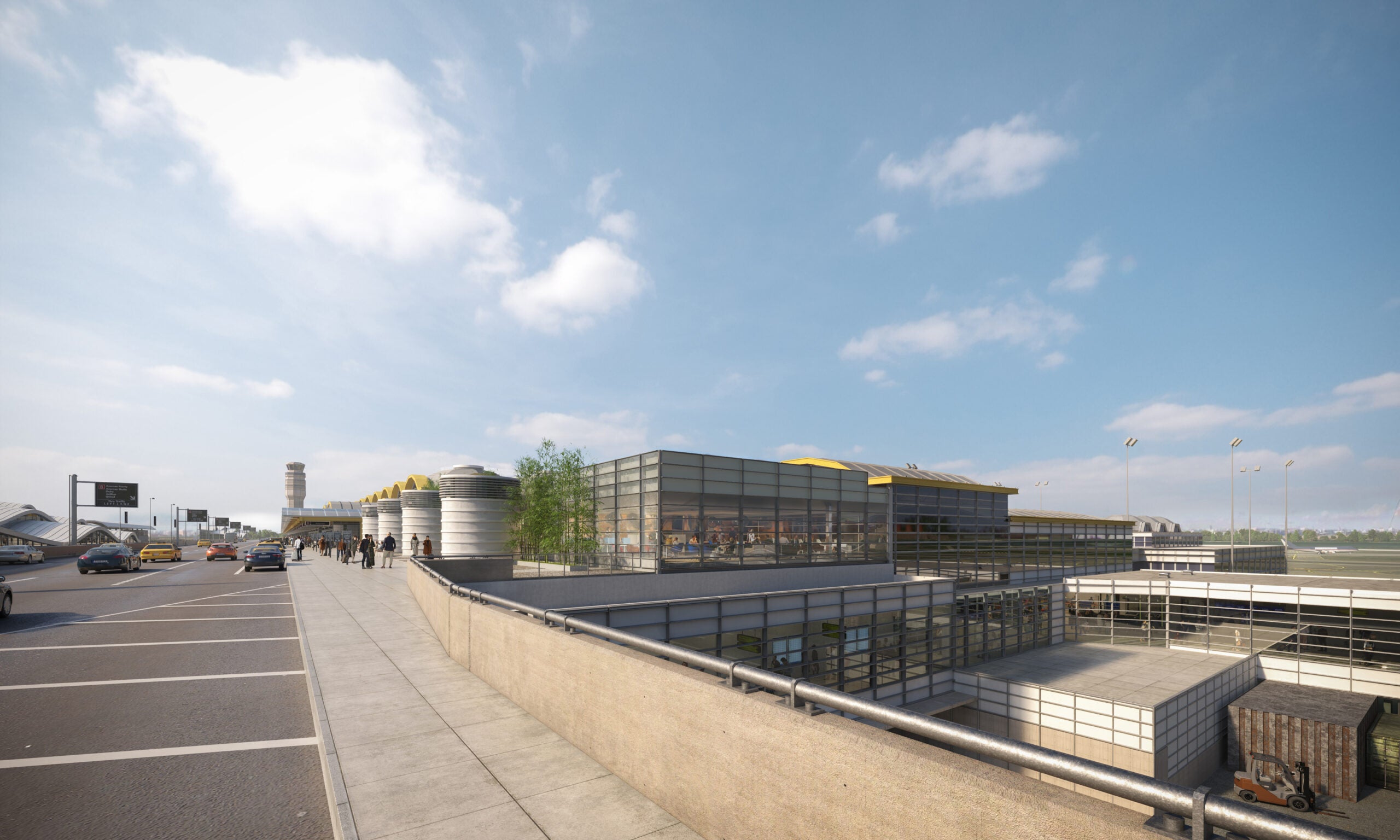 Located airside, the 11,500-square-foot space will be on the larger side for a Centurion Lounge. Expect floor-to-ceiling windows, airfield views and unique, locally inspired design touches.
Hartsfield-Jackson Atlanta International Airport (ATL)
Estimated opening date: 2024
Atlanta will eventually be home to the world's largest Centurion Lounge. At 26,000 square feet, the space will hopefully be big enough to accommodate all the eligible travelers passing through one of the world's busiest airports.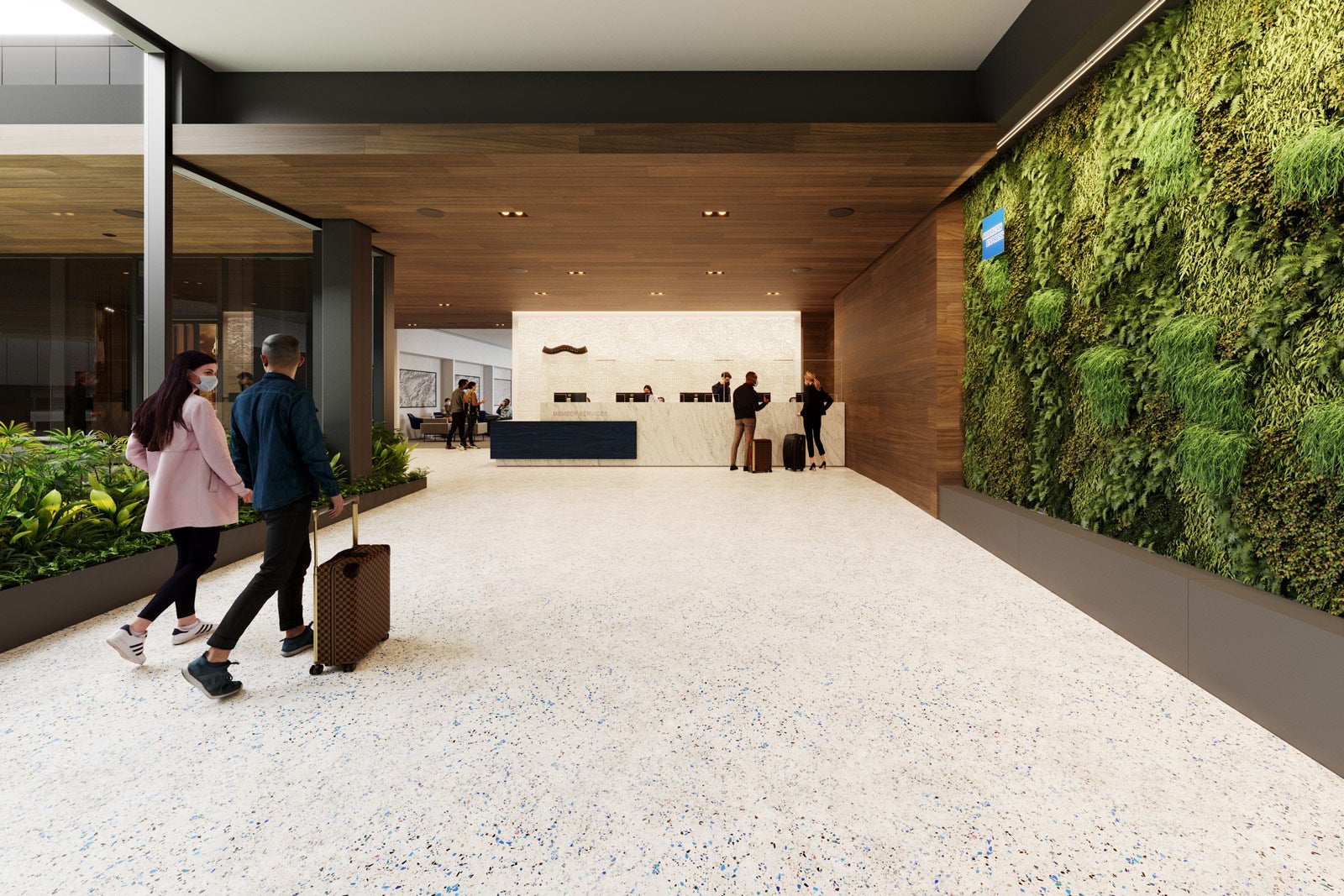 The Atlanta space will also be home to some unique amenities, including multiple outdoor terraces, and design elements influenced by the city's local landscape and Southern culture. Travelers can expect a full buffet, as well as a bourbon-focused bar — a first for a Centurion Lounge.
The new facility will be in Concourse E. All concourses in the airport are connected post-security by an underground train, so any departing or connecting traveler could visit the Centurion Lounge before their flight out of ATL.
Newark Liberty International Airport (EWR)
Estimated opening date: Unknown
Amex plans to build a Centurion Lounge in this New York City area airport. The Port Authority of New York and New Jersey, which oversees the region's airports, recently awarded Amex a lease in the new Terminal A.
Some of the proposed amenities include an outdoor terrace overlooking the airfield, with views of the Port of Newark and the Manhattan skyline. Visitors can also expect a piano lounge, a Jersey-themed jazz bar and a speakeasy-inspired cocktail lounge.
Additionally, Amex is also proposing to install wellness rooms, workstations, multiple food buffets and what it calls "world-class" restroom facilities.
The three new lounges will bring the company's lineup to a whopping 18 total locations, including the 15 existing outposts in:
Upcoming Centurion Lounge expansions
Seattle-Tacoma International Airport (SEA)
Estimated opening date: Early 2023
Though the Seattle expansion was supposed to be completed in late 2022, the opening has been delayed to early 2023.
Amex's existing Seattle lounge first opened as a boutique "Centurion Studio." It's already been expanded once, but it still suffers from overcrowding.
Fortunately, the issuer is building a brand-new outpost on the mezzanine level of the Central Terminal to replace the existing lounge.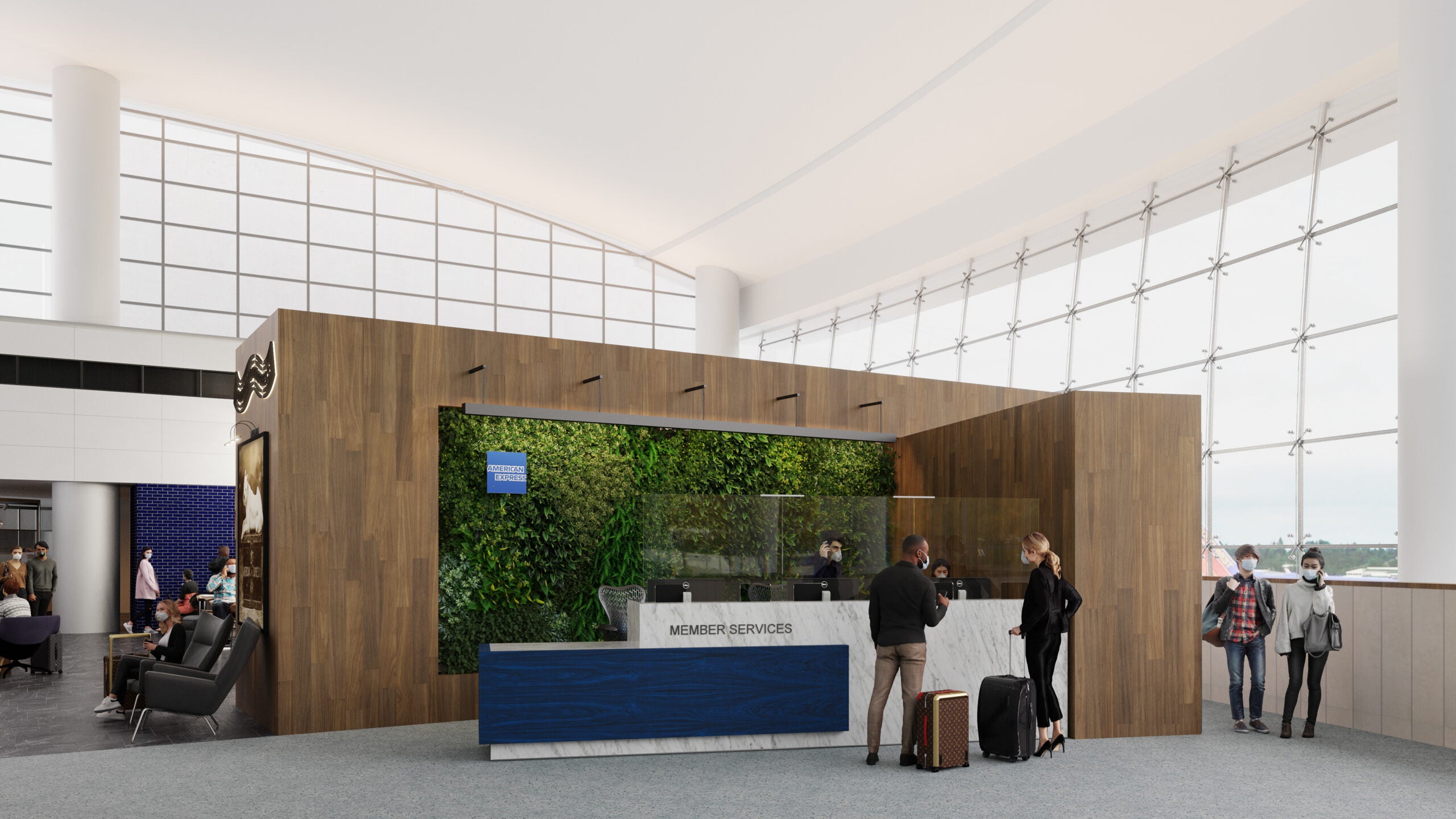 The best part? At more than 13,800 square feet, this new space will be triple the size of the old lounge. Other amenities include improved views of the airfield and Olympic Mountains, added restrooms, phone booths and cozy nooks.
Upcoming Centurion Studio locations
In July 2021, Amex rebranded the Centurion Lounge network with two big implications.
The first is that international Centurion Lounges have been folded into the larger "Centurion Lounge" network, even though these locations (except for those in Hong Kong and London) offer a more basic airport lounge experience.
The second is that Amex is now in the process of rebranding and refreshing several Escape Lounge locations in the U.S. with a new "Escape Lounges – The Centurion Studio Partner" concept.
Generally, Escape Lounges are located in smaller, secondary airports (but there are exceptions, such as Phoenix). As this network of Escape Lounges grows, Amex's premium cardmembers will have additional lounges to enjoy.
Two new Centurion Studios opened in 2022 in Fort Lauderdale and Columbus, Ohio, and we'll update this story when additional locations are announced.
How to access the Amex Centurion Lounge network
Customers can access a Centurion Lounge by flashing The Platinum Card® from American Express, The Business Platinum Card® from American Express or the Centurion Card from American Express.
Platinum cardmembers can bring up to two guests into the lounge, though the guest policy is changing on Feb. 1, 2023.
Delta SkyMiles® Reserve American Express Card cardmembers also receive complimentary access to the Centurion Lounge when flying Delta with a ticket purchased on any American Express card issued in the U.S. You'll be able to bring up to two guests for a fee of $50 each.