If you've been putting off that trip to the DMV, now is a good time to start planning for how you'll get your Real ID. In just under six months, on May 3, 2023, the TSA will require all driver's licenses presented at checkpoints to be Real ID-compliant for travelers 18 and older.
You've probably noticed signs at airports warning of the impending change when it comes to TSA ID checks for a few years, but it's actually a change that's decades in the making. Congress passed the Real ID Act shortly after Sept. 11, 2001, setting clearer standards for government-issued photo IDs.
The U.S. Department of Homeland Security (DHS) had planned to start requiring Real IDs for flyers on Oct. 1, 2020, but pushed the deadline back numerous times during the COVID-19 pandemic as many states' physical DMV locations shut down or operated at reduced capacity, and then faced significant backlogs.
However, earlier this spring, the federal government granted one final extension, setting in stone the May 2023 deadline that is now, as of this week, just under six months away.
For more TPG news delivered each morning to your inbox, sign up for our daily newsletter.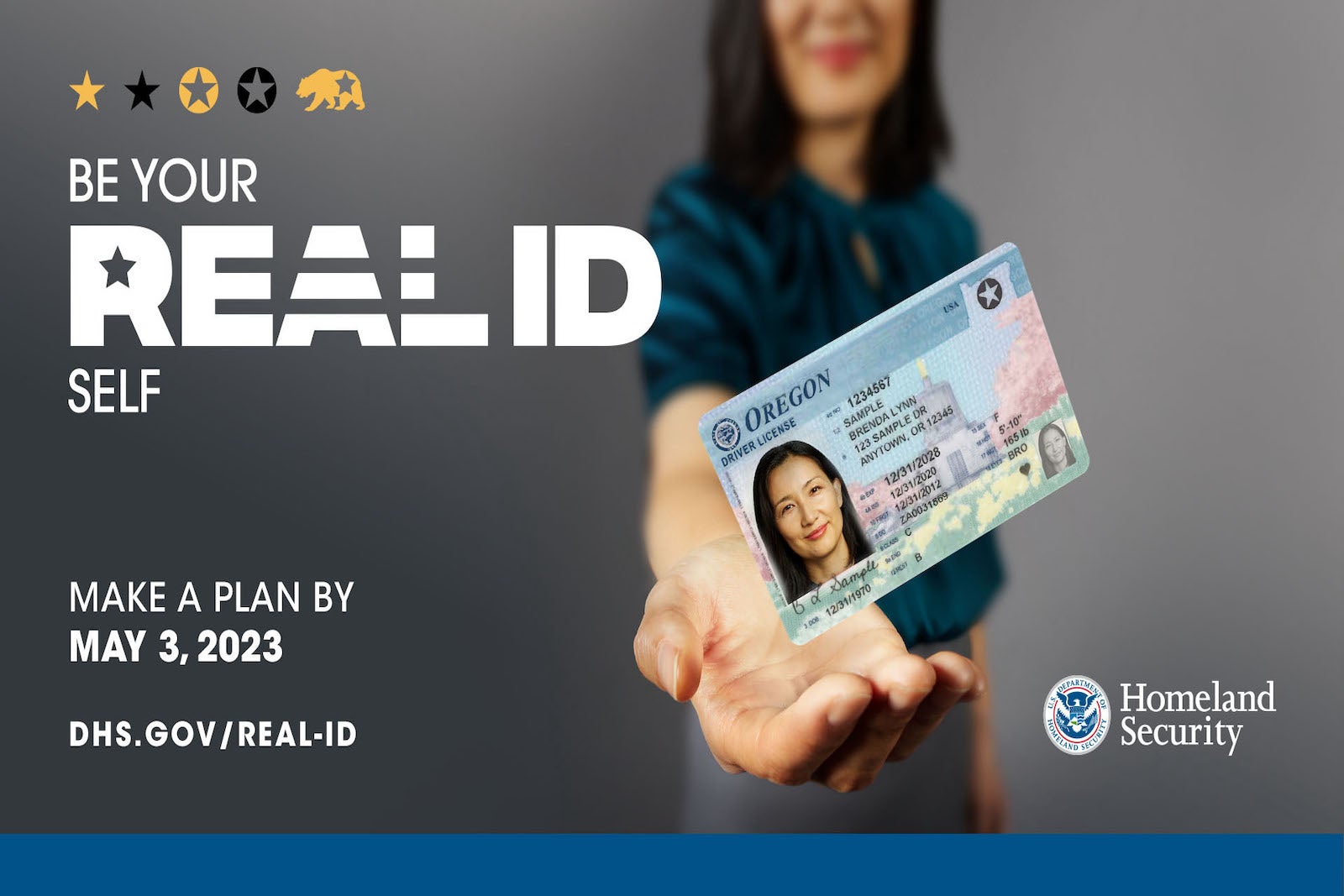 How do I know if I have a Real ID?
Because a number of states have been issuing Real ID-compliant driver's licenses for years, there's a decent chance your license is a Real ID. In general, you can tell if your driver's license is Real ID-compliant by looking at the star in the upper right or left corner, as shown below.
Read more: Everything you need to know about getting a Real ID
Even if you see the star, if you want to double-check that your ID is compliant, DHS has a tool on its website that can help you figure out whether your ID will work for air travel. You can also use that page to check on your home state and figure out what it will take to get a Real ID.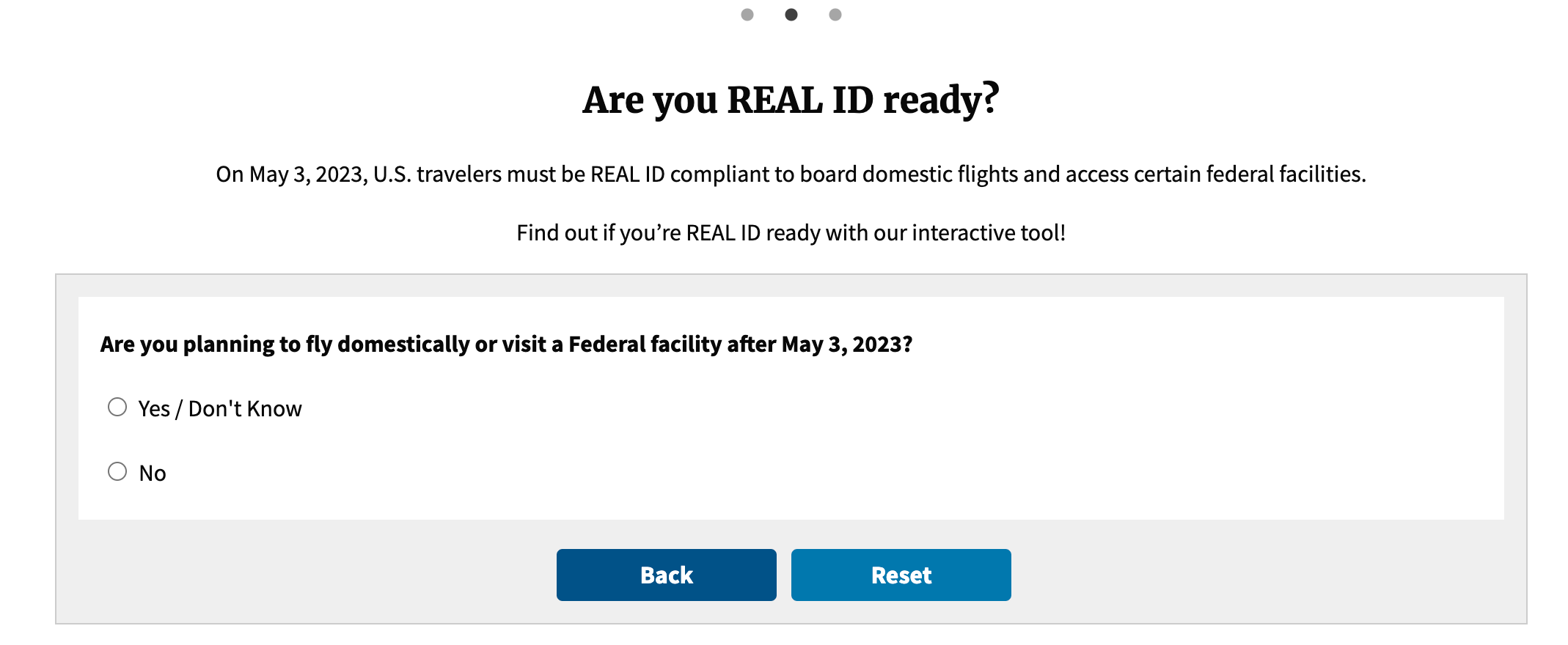 How to get a Real ID
In many states, getting a Real ID may just involve renewing your driver's license. Every state in the United States, as well as the District of Columbia and four of five U.S. territories covered by the Real ID Act and related regulations, are now compliant with Real ID security standards, DHS said earlier this year, which means all residents should be able to obtain their Real ID-compliant driver's license. The cost varies by state, ranging from $10-$85.
We'd recommend making a plan and potentially setting an appointment to get your ID soon since you can still run into cases where state DMVs are booking appointments weeks or even months out.
On top of that, because of this deadline, there are likely to be many travelers looking to get their licenses renewed in the coming months, so planning ahead can be helpful. As of this spring, less than half of all state-issued driver's licenses and identification cards were Real ID-compliant, DHS said.
Can you still fly if you don't have a Real ID?
If you're not able to get a Real ID between now and May 3, 2023, there are still ways you can fly, provided that you bring the necessary documentation to the airport.
Most notably, the TSA will accept U.S. passports and passport cards, U.S. Department of Defense IDs, the DHS Trusted Traveler Card and state-issued enhanced driver's licenses, which are issued in certain states and provide proof of both identity and U.S. citizenship.
Also note that even if you have Clear or TSA PreCheck, you will still need to have an ID that matches the requirements under Real ID.
Bottom line
While you may already have a Real ID in your wallet, for those who have waited on getting one, now is the time to act: There are less than six months until the deadline, after which you'll need it to get through TSA checkpoints.
Read more: TPG's guide for all you need to know about the Real ID.
Additional reporting by Sean Cudahy.