Looking for a Disney cruise with a twist? The TCM Classic Cruise appeals to lovers of Mickey and classic movies alike with its annual theme cruise aboard Disney Cruise Line ships. And in 2023, Turner Classic Movies will try something new with its ninth chartered sailing: It will offer its first West Coast departure from San Diego to Mexico on board Disney Magic.
The five-night sailing departs Nov. 6, 2023, and it takes guests to Cabo San Lucas and Ensenada, Mexico. "We love seeing our most seafaring fans year after year, and we hope that by sailing out of San Diego we will meet some new West Coast cruisegoers as well!" Pola Changnon, general manager of TCM, said.
On board, passengers can dive deep into the world of cinema, with movie screenings, Q&A sessions with movie star guests, presentations by film experts, film trivia sessions and other activities. Ben Mankiewicz, film critic and host of Turner Classic Movies, hosts the cruise. The TCM Classic Cruise is a full charter, meaning everyone on board will be part of the movie-going group on this themed sailing.
For cruise news, reviews and tips, sign up for TPG's cruise newsletter.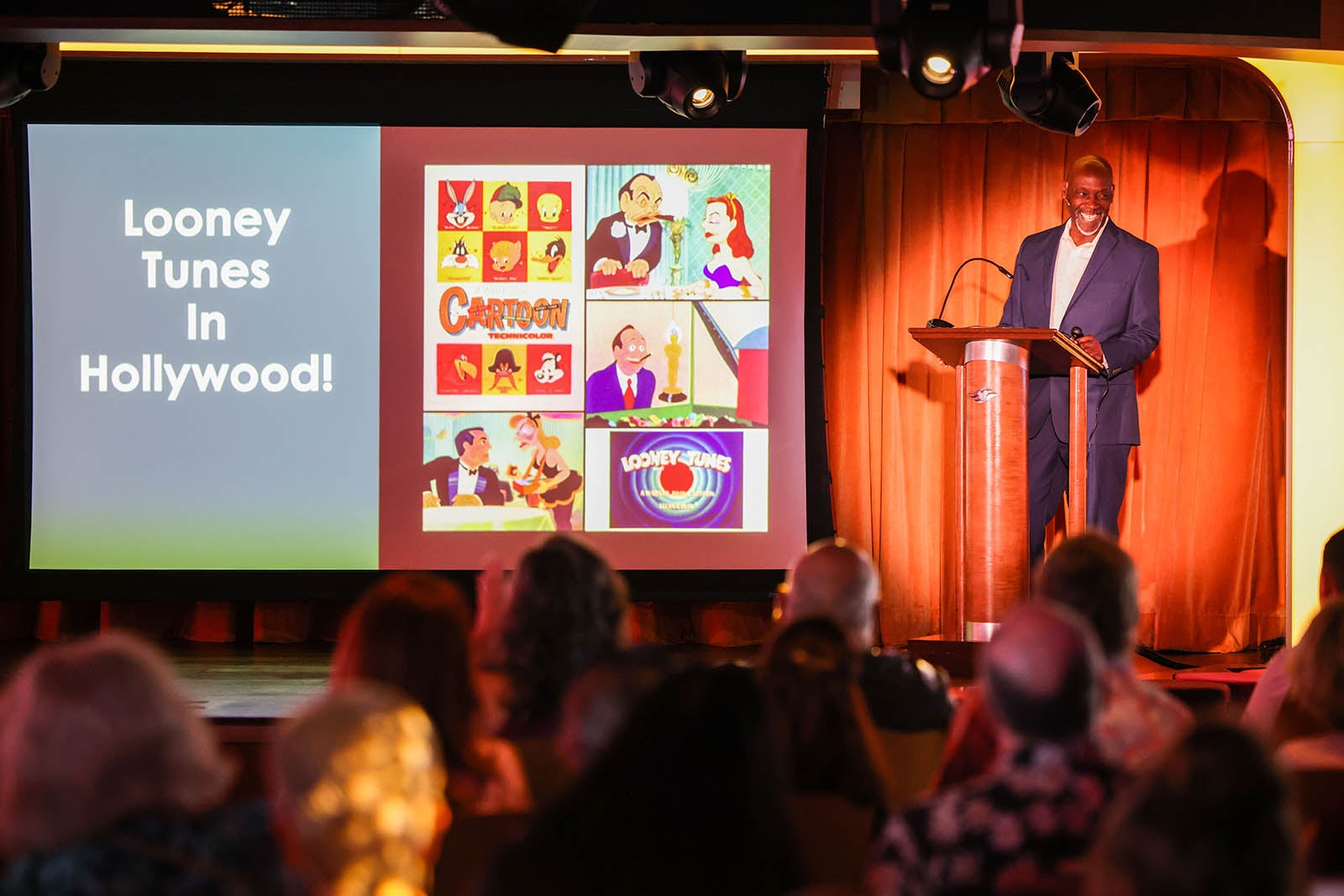 Celebrity guests have not yet been announced for the 2023 cruise, but this year's cruise sailed with stars such as Chevy Chase, Richard Dreyfuss, Lainie Kazan, Deana Martin, Pat Boone, Bob Mackie and Sean Young.
Plus, passengers can enjoy everything Disney Magic has to offer, with a few exceptions. All of the restaurants are open with Disney's rotational dining system in place, so you can try out Animator's Palate, Lumiere's and Rapunzel's Royal Table. Mickey and Minnie will be in attendance, and you can spend your free time at the ship's spa, bars and pool deck.
However, TCM film screenings will replace the line's famous musical stage shows, and the princesses will suspend their meet-and-greets. This way you can go gaga over the stars of the silver screen instead.
If you're a Castaway Club member, your amenities and benefits will be honored on the cruise.
Presale registration for the 2023 TCM Classic Cruise cruise begins Thursday at tcmcruise.com. At this time, you'll add your name to a list, so you can receive a booking window when the cruise goes on sale in early December. Cruise fares start from $1,900 per person.
Planning a cruise? Start with these stories: