Having already flexed its muscles with some tantalizing transatlantic round-trip flights between London and New York for as little as $322 this fall, Norse Atlantic Airways is now giving us further reason to whip out the credit card.
The recently launched Norwegian airline has just put its first summer 2023 flights up for sale. This includes an increase in services from Oslo Airport (OSL) to John F. Kennedy International Airport (JFK), Fort Lauderdale International Airport (FLL) and Los Angeles International Airport (LAX), as well as a four-times-weekly route from Berlin Brandenburg Airport (BER) to New York.
You can enjoy low-cost fares on daily services between JFK and London Gatwick Airport (LGW) or Oslo Airport throughout the summer of 2023. There are some real bargains to be had as well, particularly if you're itching to lock down some travel plans before the cost of living crisis bites further.
Unlike many other low-cost airlines that are raising seat prices to capitalize on increased demand during next year's school vacations, Norse's fares stay relatively flat across the spring and summer.
Right now, for instance, you can fly from New York to Oslo, departing July 21 and returning Aug. 1, for a $504 round-trip ticket.

While perhaps not as notable as the deals we saw between London and New York earlier this year, Norse's summer operations between LGW and JFK also remain as consistent as Martin Scorsese's views on Marvel films.
You can now book to fly between the metropolises from the end of June until mid-July (minus any additional baggage and extras) for as little as $533 round-trip. Just take a look at these prices — even bumping yourself up to a premium seat isn't all that eye-watering either.


The Norse routes are also likely behind cheaper tickets on the mainline carriers. We found basic economy flights (carry-on luggage only) with British Airways from Heathrow Airport (LHR) to JFK on the same dates, which would set you back about $529 for the cheapest round-trip ticket, saving you roughly $4 per passenger on British Airways.
Related: First look: Norse Atlantic Airways' inaugural flight from New York on the Boeing 787
If you do want to splash out for a bit more wiggle room, upgrading on Norse is also decidedly cheaper than on bigger airlines. Crucially, it's also worth it. Reviewing a premium seat on board Norse Atlantic's 787 from London to New York earlier this year, TPG's Ben Smithson wrote: "For the price I paid, I thought my Norse Atlantic flight was a fantastic deal for the seat alone and I would choose it over any other airline's regular economy seats if airfares were similar."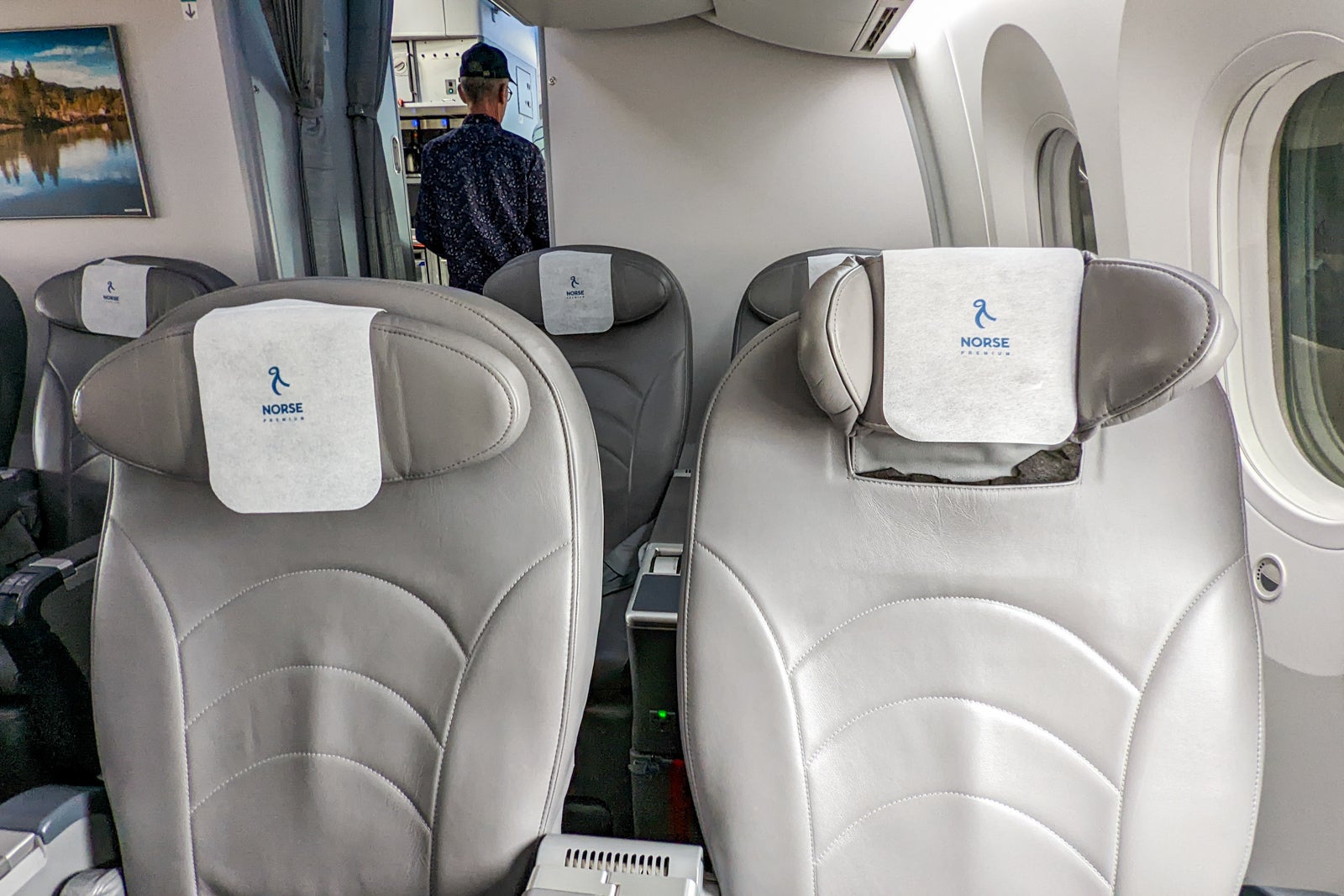 And if you haven't experienced Norse Atlantic, which has so far filled the space in the market left by struggling Scandinavian operator Norwegian Air faultlessly, there may yet be more great routes from Gatwick to come, after Bjorn Tore Larsen, Norse's CEO, said that "new and exciting destinations" were imminent.