ANA, one of the biggest airlines in Japan, is home to some of the best airline award chart sweet spots in existence. Thanks to its membership in Star Alliance, you can use ANA miles to book tons of popular airlines, such as United Airlines, Air Canada and others.
Here are a couple of examples of some extra-sweet deals:
That's an incredible deal, considering other airlines routinely charge between 120,000 and 150,000 miles for the same itinerary.
Still, if you're new to collecting points and miles (or you just aren't in the mood to blow that many miles in a single trip), you can use ANA's "mixed classes" award booking tool to discount your trip while still experiencing a new business-class seat.
ANA's mixed-class award tool is (usually) a great deal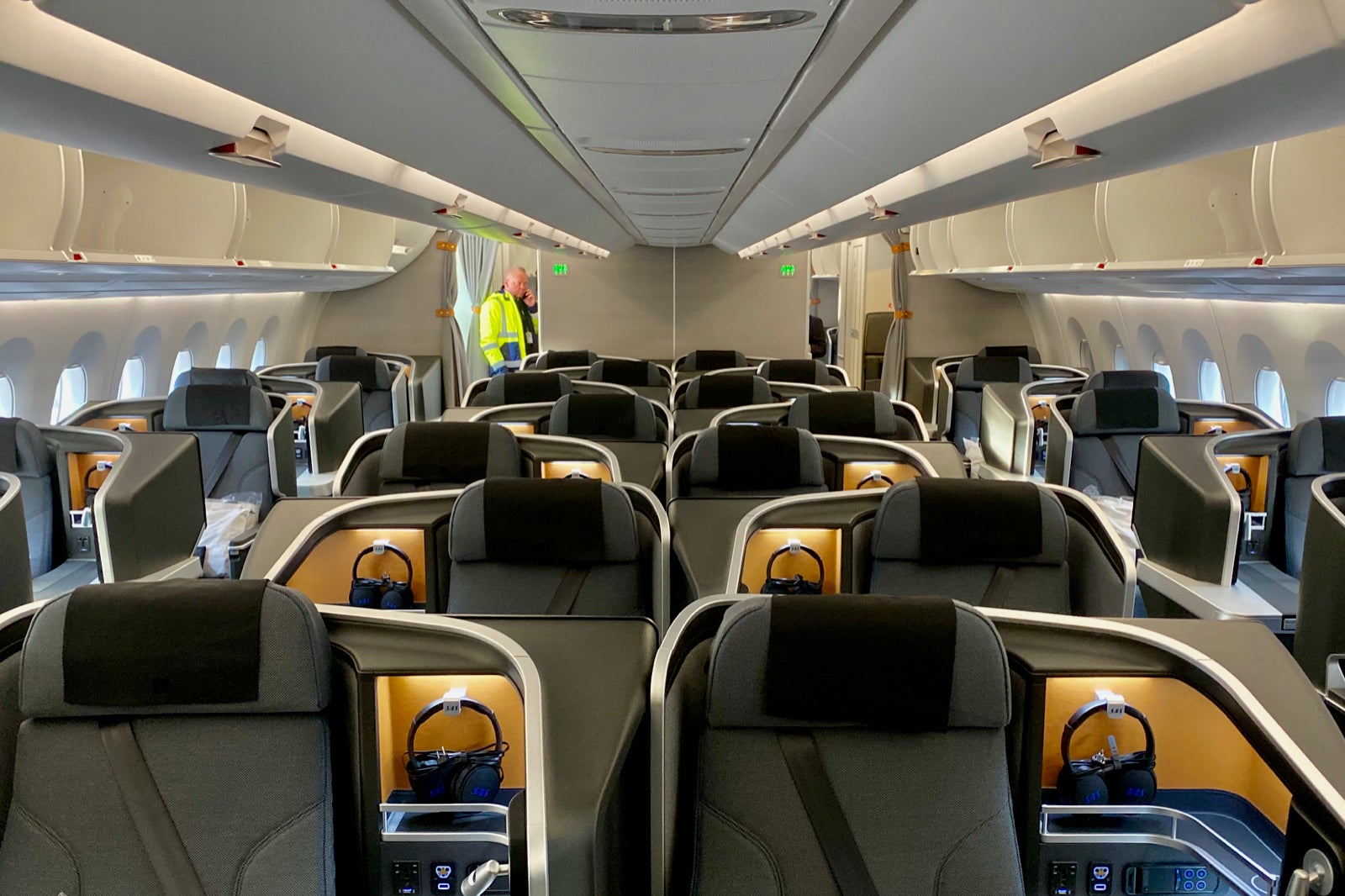 Before we get into this trick, here's an obligatory reminder: When booking travel via ANA's website, you can only reserve round-trip tickets or multicity itineraries. There isn't an option for one-way flights.
By flying one way in business class and the other way in economy, you can save tens of thousands of miles on a single ticket. And because ANA's prices are already rock-bottom, you could find yourself paying for a mixed-cabin round-trip flight for less than other airlines charge for a one-way business-class seat.
Related: 10 ways to redeem ANA Mileage Club miles for maximum value
Here's an example: A round-trip business-class seat on ANA from Chicago's O'Hare International Airport (ORD) to Copenhagen Airport (CPH) costs 88,000 miles. But booking one direction in economy lowers the price to 71,500 miles.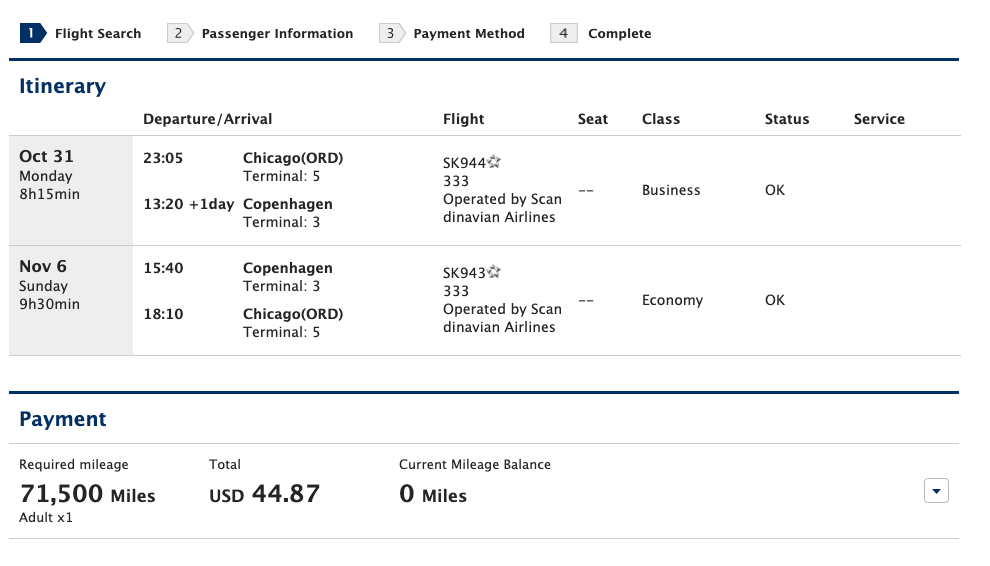 But a one-way business-class seat on the same flight costs 74,000 miles via United Airlines. In other words, booking through ANA will get you an extra one-way economy flight between the U.S. and Europe over booking through United.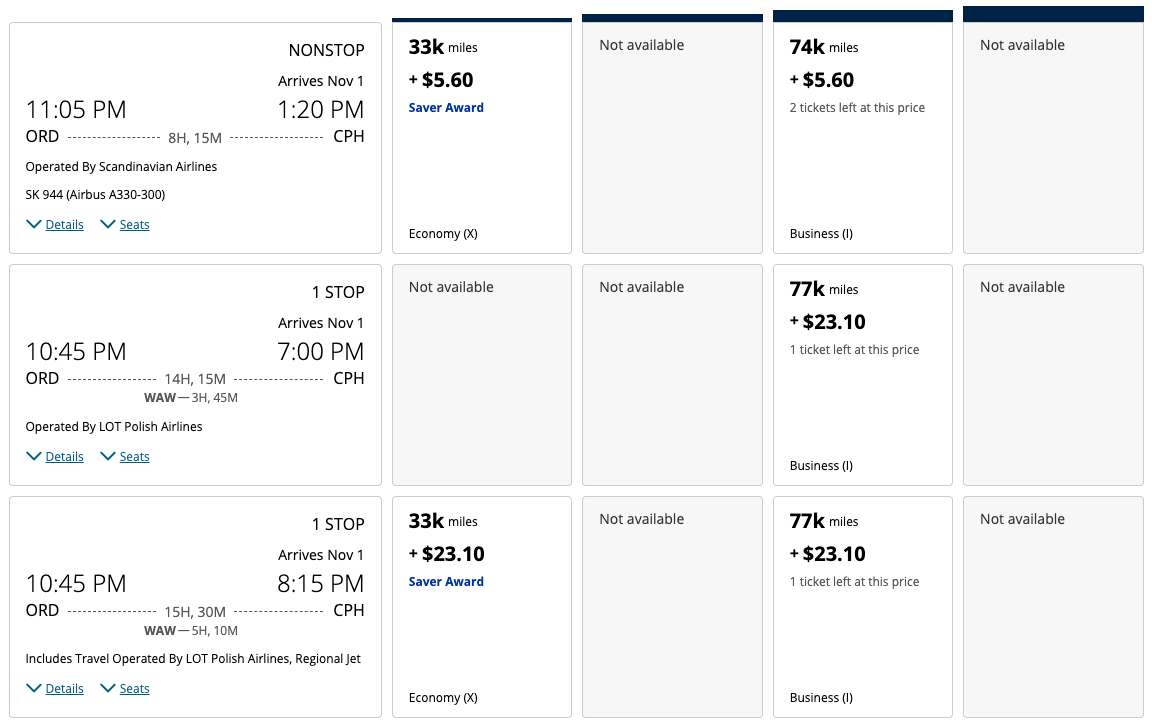 Similarly, you'll pay 104,000 ANA miles to fly round-trip to Africa in business class — but you'll pay just 84,500 miles if you book one direction in economy. That's 19,500 miles cheaper, and you can still look back on your vacation and remember a swanky business-class seat.
How to book mixed-cabin flights with ANA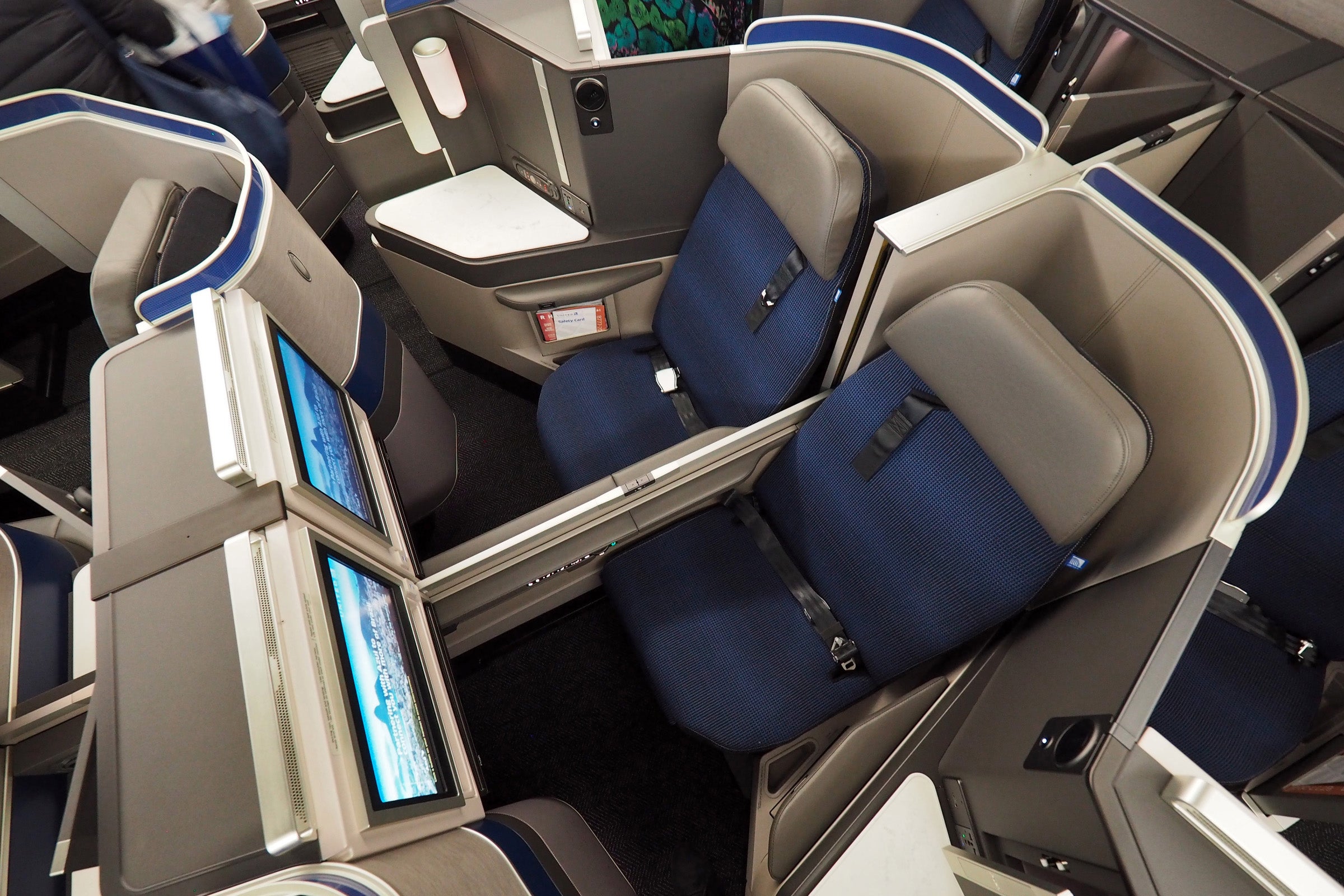 In case you're unfamiliar with ANA's award search tool, here's a crash course.
After you sign in to your ANA account (and you will have to sign in to search for award seats), you'll need to click on the "Multiple cities/Mixed classes" tab. You can enter your origin and destination here, along with your desired travel dates.
Related: The best websites for searching Star Alliance award availability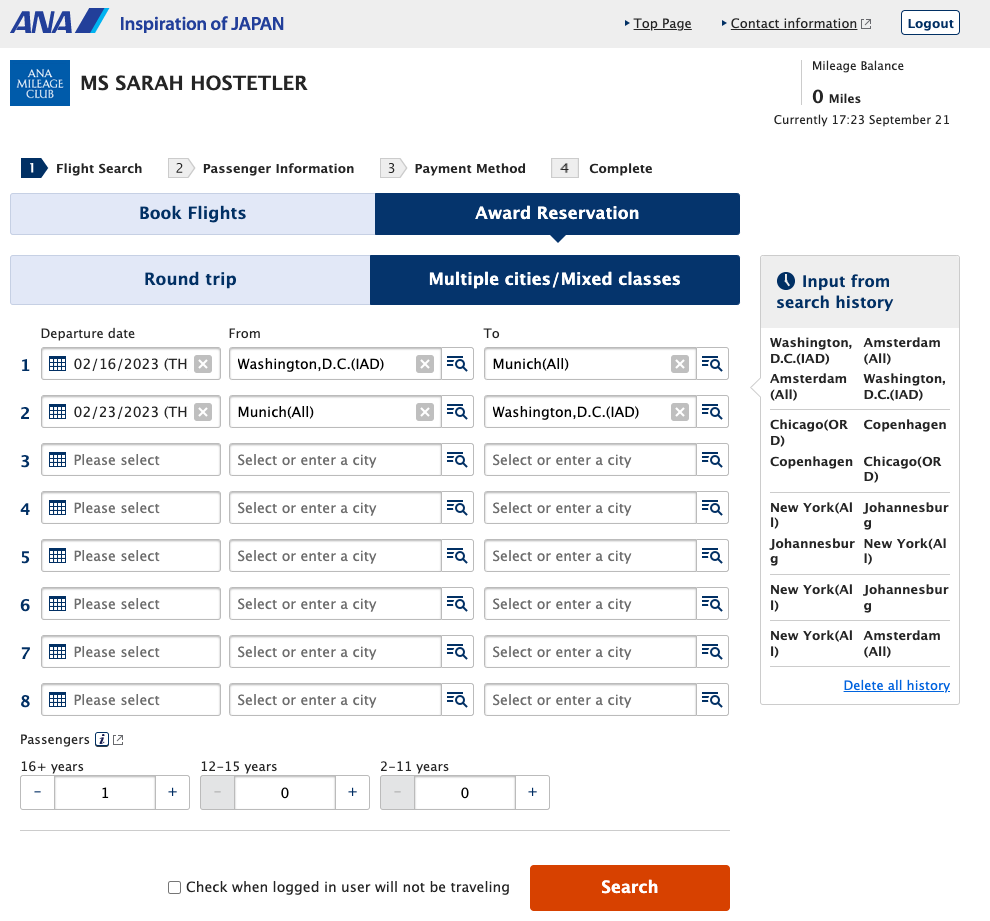 On the next screen, you can choose among economy, premium economy, business-class and first-class seats. If a class isn't available, its column will be blank.
It can sometimes be difficult to find business-class seats on certain airlines. Strictly for the purpose of helping you find business-class availability, you can use ANA's "Round trip" search tool. This allows you to view flights in one-week increments, which you can't do with the "Mixed classes" tool.
Just enter your origin and destination, dates and class of service. Then make sure the "Compare seat availability +/- 3 days" box is ticked.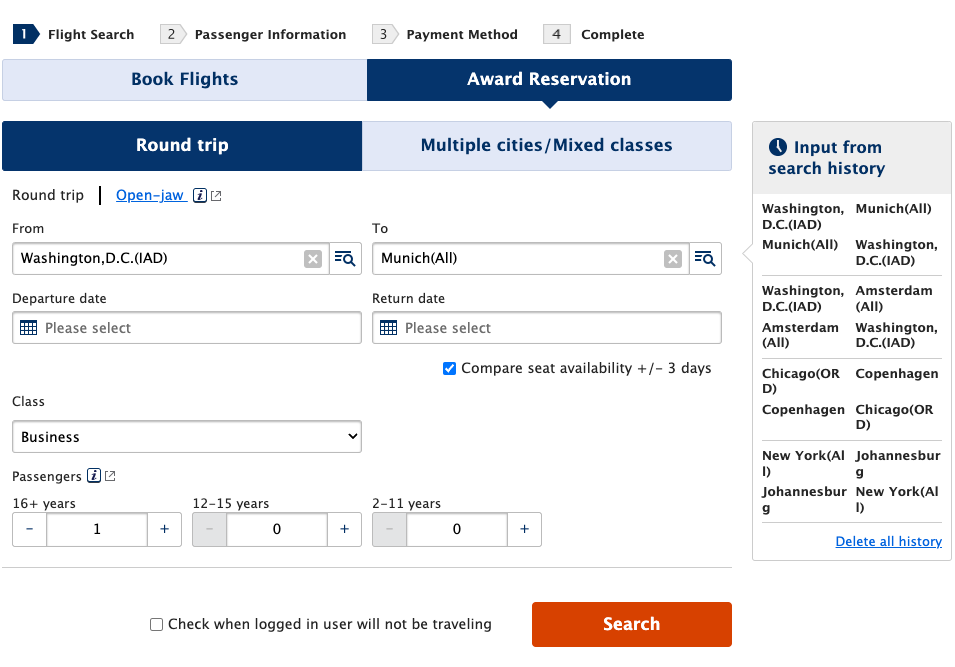 The easiest way to earn ANA Mileage Club miles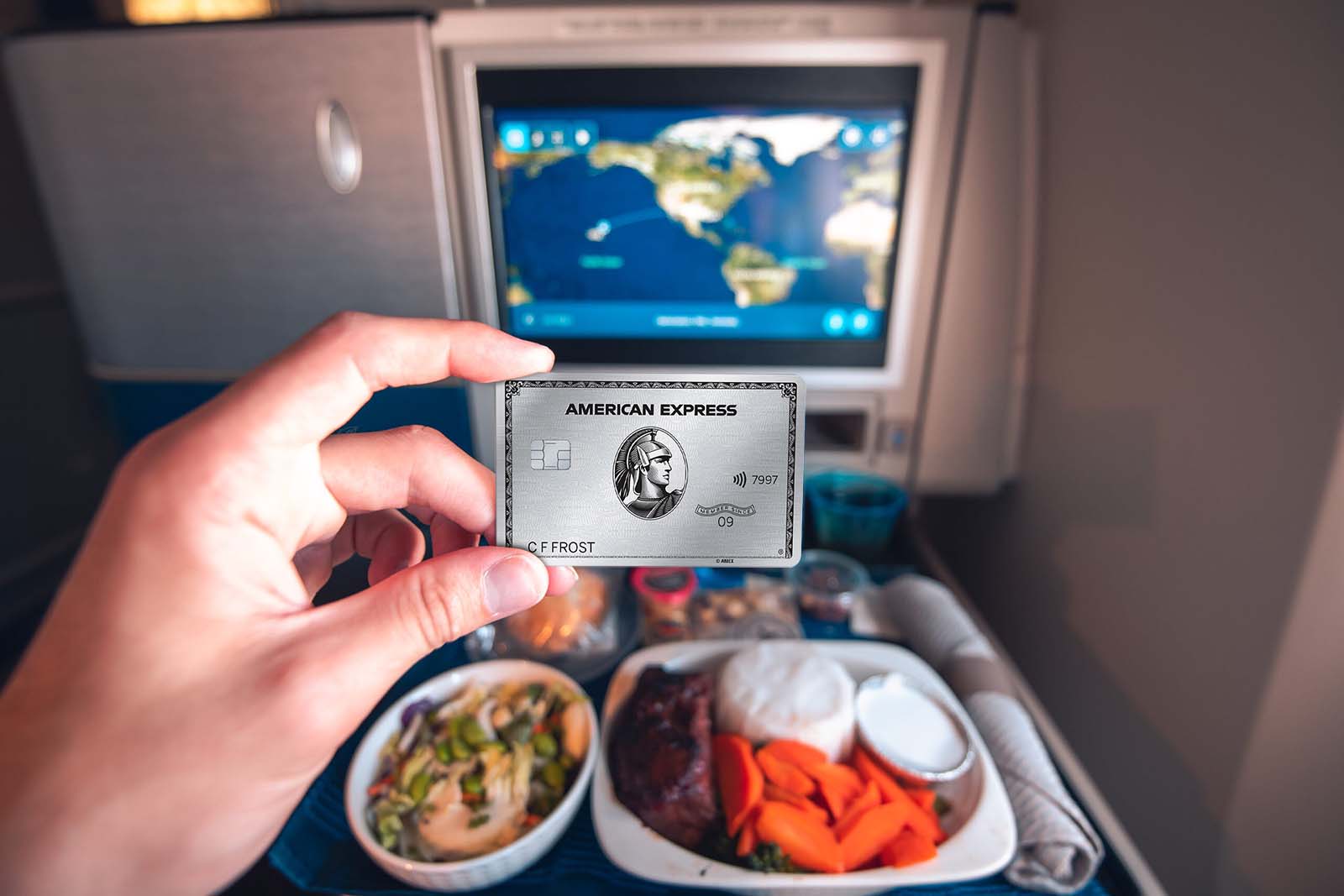 The easiest way to earn ANA miles is by transferring points from American Express Membership Rewards. Points transfer from Amex to ANA at a 1:1 ratio, with transfers taking roughly 48 hours based on our testing. With that in mind, have a backup redemption plan in place if the award space you're hoping to book is gone by the time the miles make it to your account.
Here are a few of the best Amex cards that earn Membership Rewards points:
You can also transfer Marriott Bonvoy points to ANA Mileage Club at a 3:1 ratio. Plus, you'll get a 5,000-mile bonus when you transfer 60,000 points to ANA. This means 60,000 Marriott points are worth 25,000 ANA Mileage Club miles.
Related: How to redeem American Express Membership Rewards for maximum value
Bottom line
You can save tens of thousands of ANA miles by forfeiting business class for the whole trip and instead booking a mixed-class award. If you fly economy in one direction, you can stretch your miles considerably.
This is a great strategy if you're booking flights for friends or family and don't have sufficient rewards for premium cabins the entire way. Depending on your route, you and a travel buddy could save nearly 40,000 miles in a single trip.