Let's assume you're planning a trip to Europe and want to include a visit to the U.K. Should you plan to visit London at the start, in the middle or at the end of your trip? Does it even matter?
Well, you could save hundreds of dollars if you strategically plan the order of stops.
Suppose you want to visit five of the most popular cities in Europe. Here are the taxes and fees you'd need to pay on a United Airlines business-class award ticket departing from the following cities to Newark Liberty International Airport (EWR):
Josep Tarradellas Barcelona-El Prat Airport (BCN): $40.

Rome Fiumicino Leonardo da Vinci Airport (FCO): $61.
Amsterdam Airport Schiphol (AMS): $85.
Paris-Charles de Gaulle Airport (CDG): $143.
London Heathrow Airport (LHR): $325.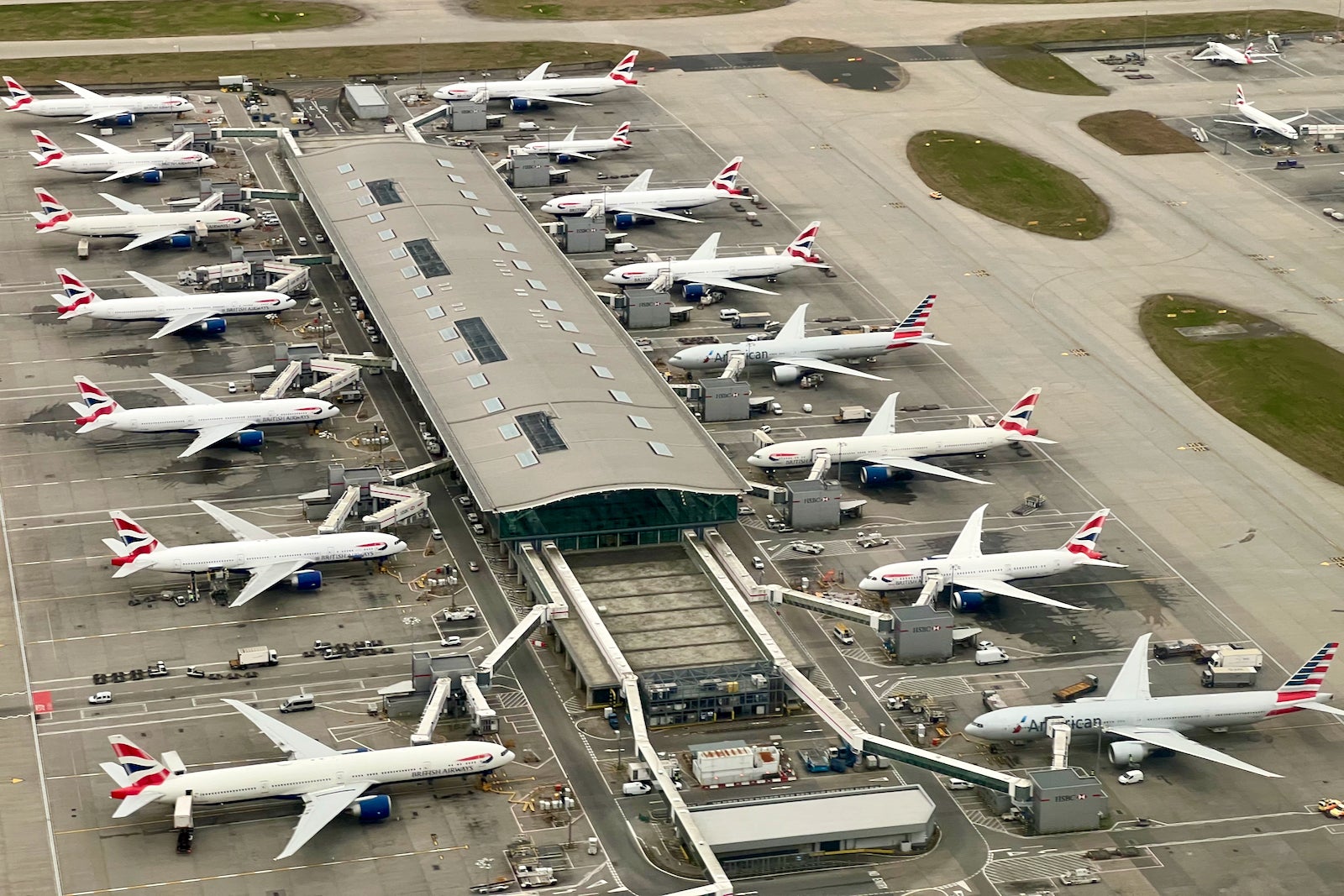 As you can see, flying out of the U.K. is significantly more expensive than departing from the other countries on the list — more than double any others. The country has the highest departure taxes of any country in the world.
This is because of the U.K.'s "Air Passenger Duty," or APD, which varies based on two factors:
The length of your flight.
The class of service.
For example, a flight from the U.K. to Spain would result in a lower APD than one from the U.K. to South America. Similarly, a first-class award ticket requires more APD than an economy ticket on the same flight.
The APD doesn't apply to connections of less than 24 hours through the U.K. when traveling on a single ticket. That means you wouldn't have to pay the tax on an award ticket from Vienna to New York with a three-hour layover in London.
The European countries charging the highest taxes include the U.K., Germany, France, The Netherlands and Italy. Conversely, flying out of countries like Ireland, Spain, Greece, Turkey and Portugal is cheaper.
Note that these taxes are only imposed on flights that depart from these countries; inbound flights from the U.S. to the U.K. aren't subject to APD.
Finally, it's worth noting that two of the U.K.'s largest carriers — British Airways and Virgin Atlantic — impose notoriously high fuel surcharges on their own flights in addition to APD. As a result, award flights on these carriers (even if only connecting through London) will still have high out-of-pocket costs.
So when planning your next trip to Europe, visit the countries with the highest taxes first or in the middle of your trip. Finish your vacation in one of the cheaper countries. That way, you can save your dollars for more espressos, croissants and sangria.
Read more: The complete guide to flying to London on points and miles