There's a new boss in town making sure Sofitel, a nearly 60-year-old hotel chain synonymous with French luxury and hospitality, doesn't get lost in an era when it feels like a new hotel brand gets announced every day.
Maud Bailly — CEO of French hotel conglomerate Accor's Sofitel, MGallery Collection and Emblems Collection brands since January — is no stranger to the workings of the travel sphere.
Until the corporate reorganization that put her in charge of the three brands, Bailly was Accor's CEO of Southern Europe for more than two years and oversaw the company's digital operation for nearly four years prior to that. She also spent four years at the French railway company SNCF.
The Bailly era of Sofitel, MGallery and Emblems is already off to a strong start with the recent opening of the Sofitel Legend Casco Viejo, Panama City. Other recent high-profile openings include properties in Dubai and Barcelona, and a major renovation is underway at the brand's Auckland, New Zealand, location.
Sofitel Legend is a specialized brand within the Sofitel orbit that focuses on transforming heritage properties into luxury hotels. Emblems Collection is Accor's new luxury soft brand (to compete with the likes of Hilton's LXR and Marriott's The Luxury Collection), while MGallery is a high-end collection of hotels that competes in the same bracket as Marriott's Autograph Collection and Hilton's Curio.
Bailly's current oversight encompasses 241 hotels across the three brands. Sofitel turns 60 next May, and it's clear Bailly is keeping busy making sure the brand looks its best ahead of its milestone birthday.
"It's wonderful, but sometimes after 60 years, you need a lifting," Bailly said with a laugh to TPG during the Sofitel Legend grand opening week in Panama late last month. "And even with natural beauty, sometimes you need a full renovation."
Finessing a legacy luxury brand
Paris-based Accor is Europe's largest hotel company and has a significant presence around the world. American travelers are likely most familiar with Accor's Fairmont, Sofitel and Raffles luxury brands and its lifestyle hotel brands like 21C Museum Hotels, The Hoxton, Delano and Mondrian (these fall under the Ennismore brand offshoot, of which Accor has a majority stake).
Sofitel, which Accor acquired in 1980, has long been one of the French hotel conglomerate's most luxurious brands. It's also arguably the brand most tied to Accor's home country: The brand opened its first hotel in Strasbourg in 1964 but expanded globally in the 1970s, including its first U.S. hotel in Minneapolis.
The brand is known for offering French luxury in its hotels around the world, meaning you'll hear a "Bonjour" from staffers and see touches like French food and beverages on the menu whether you're staying at a Sofitel flagship in Paris or Panama.
The Minnesota Sofitel opened in 1975 with French elements like a bakery that made croissants and baguettes, bidets in a third of the bathrooms, 10 French chefs and a wine cellar. The property arrived amid American fervor for all things French thanks to the continued popularity of Julia Child, making the art of French cooking more accessible thanks to her cookbooks and television show.
Sofitel expanded globally over the years, and some in the hotel industry argued that came at the expense of the guest experience.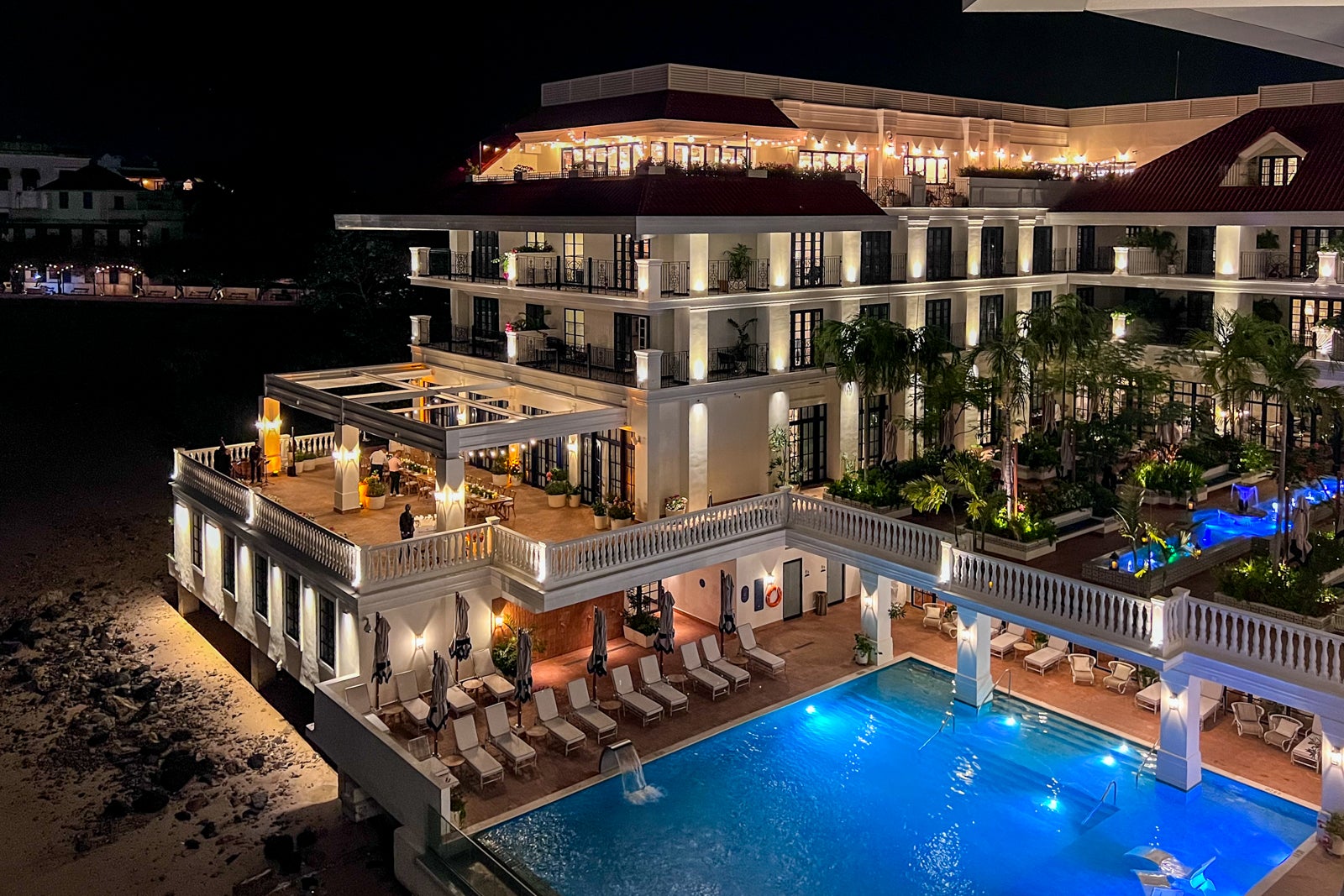 The brand was becoming a catch-all for a wide variety of hotels, the thinking went. Given that Sofitel is Accor's most global luxury brand, one can't help but feel some similarity to Sheraton — the most global of Marriott's brands, which has also faced critique for decades regarding the lack of a cohesive guest experience across its wide range of properties.
However, Sofitel's brand overhaul appears to be much further along than Sheraton's. Accor's first Sofitel face-lift arrived in the early 2000s. This meant cutting ties with about half the brand's hotels at the time. Sofitel had 121 hotels around the world at the end of last year, including properties in Chicago, New York City, Philadelphia, Los Angeles and Washington, D.C.
It appears the brand finessing continues under Bailly's tutelage.
Operations teams are at work assessing each property's quality level and working with owners to bring the brand to its full potential. This means Bailly herself is spending a lot of time on the road to inspect properties. Our Panama City meetup arrived as Bailly spent the prior weeks visiting hotels in Bangkok, Singapore, New Zealand, Australia, Dubai, Los Angeles, New York City and Colombia.
Working with owners to renovate an existing hotel is always the best outcome, but Bailly indicated some hotels will ultimately leave the Sofitel system.
"People love the brand. It's been performing very well, and sometimes a tricky temptation is to keep the product as it is because it's still performing well, whereas the product is not that good anymore," she said. "My role is to nudge [owners] and clearly ask for the renovation, clean the network, open flagships and make sure we elevate the brand standards and protect them."
Sofitel in the Americas
There are only six Sofitel Legend hotels in the world, but the Panama opening does give some clues into what Bailly has in store for the broader Sofitel brand and how she might grow the MGallery and Emblems collections.
Long story short: It's better to be selective and play hard-to-get when mapping out future hotel locations.
"It's fine for me to say 'no' more than we say 'yes,'" Bailly said. "We need to be consistent. Consistency is part of luxury. At the end of the day, I'm the guardian of the consistency and the quality of the brand so that no matter where you travel, you're going to say, 'Ah, this is a Sofitel Legend,' or, 'This is MGallery. This is Emblem,' or, 'This is Sofitel.'"
The U.S. remains a growth opportunity for Sofitel. The brand remains one of the best known of Accor's offerings in the U.S., but it doesn't have as many locations as its competitors. Bailly hinted upgrades are coming to the U.S. locations.
"I'm currently meeting each owner to see how we can help them to renovate the product and also increase the brand awareness in the U.S.," Bailly said.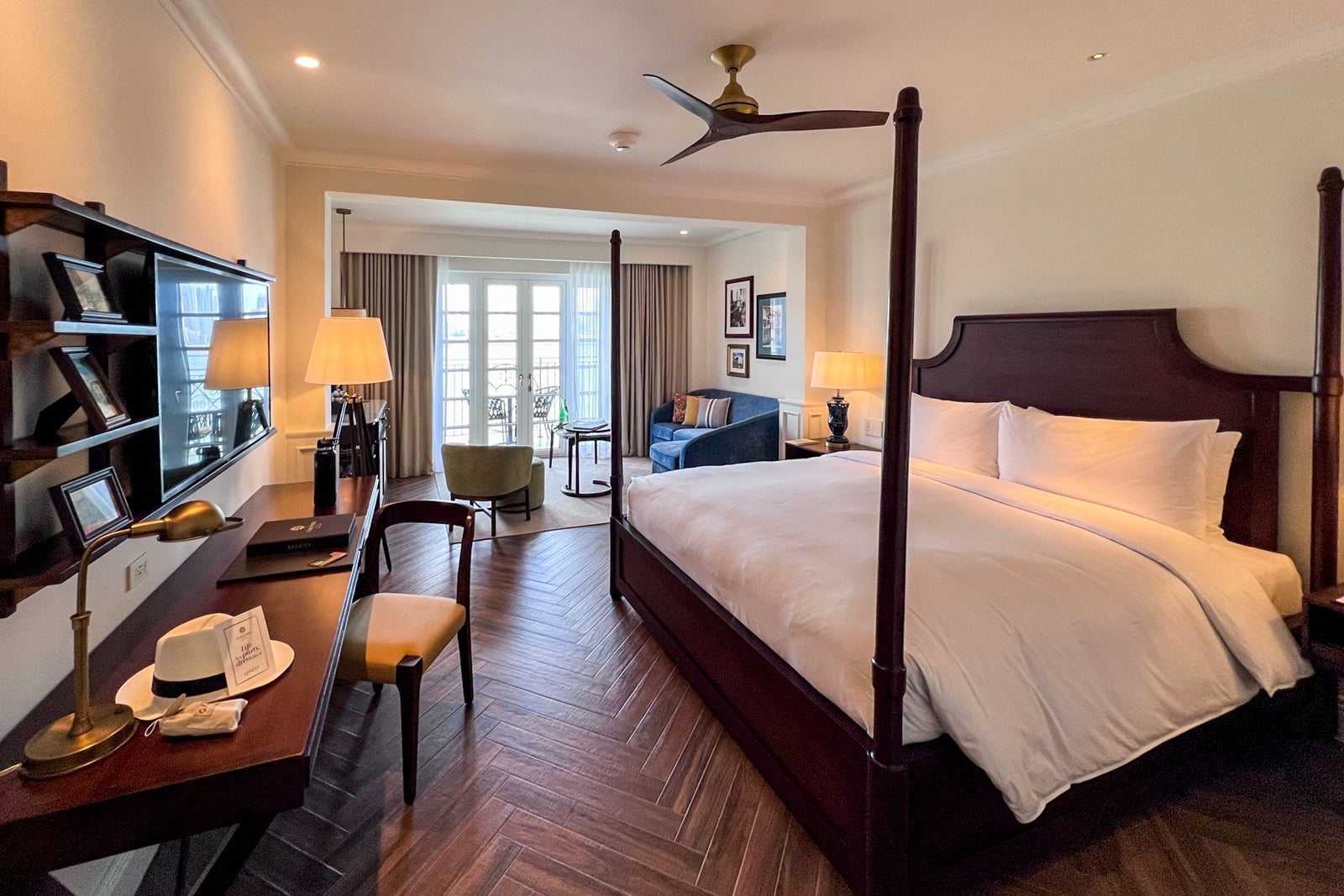 There are several potential hotels in the works in "key U.S. destinations," she added, while also noting the MGallery soft brand is also finding an audience here with locations in Miami and, more recently, Seattle.
The overall brand usually caps out at 150 rooms and has a guest experience tilted more toward design and the surrounding community — a similar vibe to lifestyle brands with which Accor is finding luck with U.S. expansion, like The Hoxton and 21C Museum Hotels.
"You could imagine many MGallery hotels all around the U.S.," Bailly said.
It's easy to take a line like that as something any hotel executive would say. However, there are signs Accor is finding more luck in the U.S. A Raffles project slated to open in Boston this summer was initially a head-scratcher, given the brand isn't as well known as the competition, like St. Regis or Waldorf Astoria.
The Boston development team later went on the record to say they preferred working with Accor because of the better autonomy offered in building out their ultraluxury property.
Go back to the 1977 article about the Sofitel in Minneapolis, and there's similar commentary more than four decades ago as to why that hotel owner worked with the French brand over U.S. competitors like Hyatt and Hilton.
History repeats itself. That presents a major tailwind for Accor for growth in the Americas.