With fall in full swing, many of us are looking at our budget as we book holiday travel and plan for gift purchases.
At TPG we often report on Amex Offers that give you bonus points or cash after spending a certain amount in a spending category or at a specific retailer. In the final quarter of 2022, these offers could help offset some of your year-end travel costs, holiday gifts or other expenses that tend to pile up.
You could also tap into some offers to earn a nice haul of Membership Rewards points through your travels that could help offset the cost of future trips. Just remember that Amex Offers are targeted, so you may not have all of these in your account.
Here are some Amex Offers to look out for that may save you money right now.
Everyday spending
Amex Offers can help offset some of your everyday spending, as well as one-off purchases you might make, say, for holiday gifts.
Right now, some members are targeted for an extra 5 points per dollar at Amazon, for up to 2,500 bonus points. This can be useful for buying gifts or stocking up on household supplies.

Targeted members can save $25 on purchases of $100 or more at Staples. While Staples may not be the first place that comes to mind for holiday gifts, it sells a handful of electronics and other household items, as well as gift cards (though "bulk purchases" of gift cards are excluded). The offer is valid online and in the store.

Amex is targeting some cardholders with additional Membership Rewards points (up to 5,000 points) at Best Buy, which can be a great way to save on buying holiday gifts or revamping your work-from-home setup.

While it's only $5 back, eBay also has an offer with American Express.

Several wine offers are valid into 2023. Lots of these are on the shopping portals, so I recommend ordering wine through one of the shopping portals as well as using your Amex card with an offer added at checkout to stack your rewards.

Sometimes the brands in Amex Offers don't align perfectly with stores you normally frequent, or perhaps you've never even heard of these places. However, they can lead to tremendous savings.
Double dipping with a shopping portal can make for a fantastic deal. Clothing and personal care products are great gifts and frequently overlap with Amex Offers and seasonal sales.





Related: Guide to using Amex Offers
Here's another way to save money on your travels beyond airfare or hotel rates. With this offer, you can get $10 back when you spend $40 more at HMSHost sit-down restaurant locations in airport terminals.
Most Amex Offers are for specific merchants or categories, so it's rare to see Amex give additional points across different types of spending. Amex has even targeted select cardholders with additional Membership Rewards points after they hit certain spending thresholds, without requiring that those purchases be in a specific category.

Some TPG staffers also found an Amex Offer that gives $2 off any purchase of $2 or more, so long as you pay by tapping your card. You can get up to $10 back from this offer.

If you prefer to pay for your purchases through a virtual wallet, here's an Apple Pay offer through Amex to consider. Get $15 back when you make five Apple Pay purchases between now and the end of November.

Since these are based on regular spending (rather than specific to a merchant), look for retailers participating in an online shopping portal. For Amex cardholders, Rakuten could be a perfect option thanks to earning either Membership Rewards points or cash back.
Additionally, you can get $5 back when you use Send & Split to split a charge of $15 or more by Jan. 17, 2023, up to three times. This service lets you split a charge made with an Amex card using your PayPal or Venmo account and keep all the points earned for the transaction.

Related: How to use Rakuten to earn bonus cash back or Amex points
Travel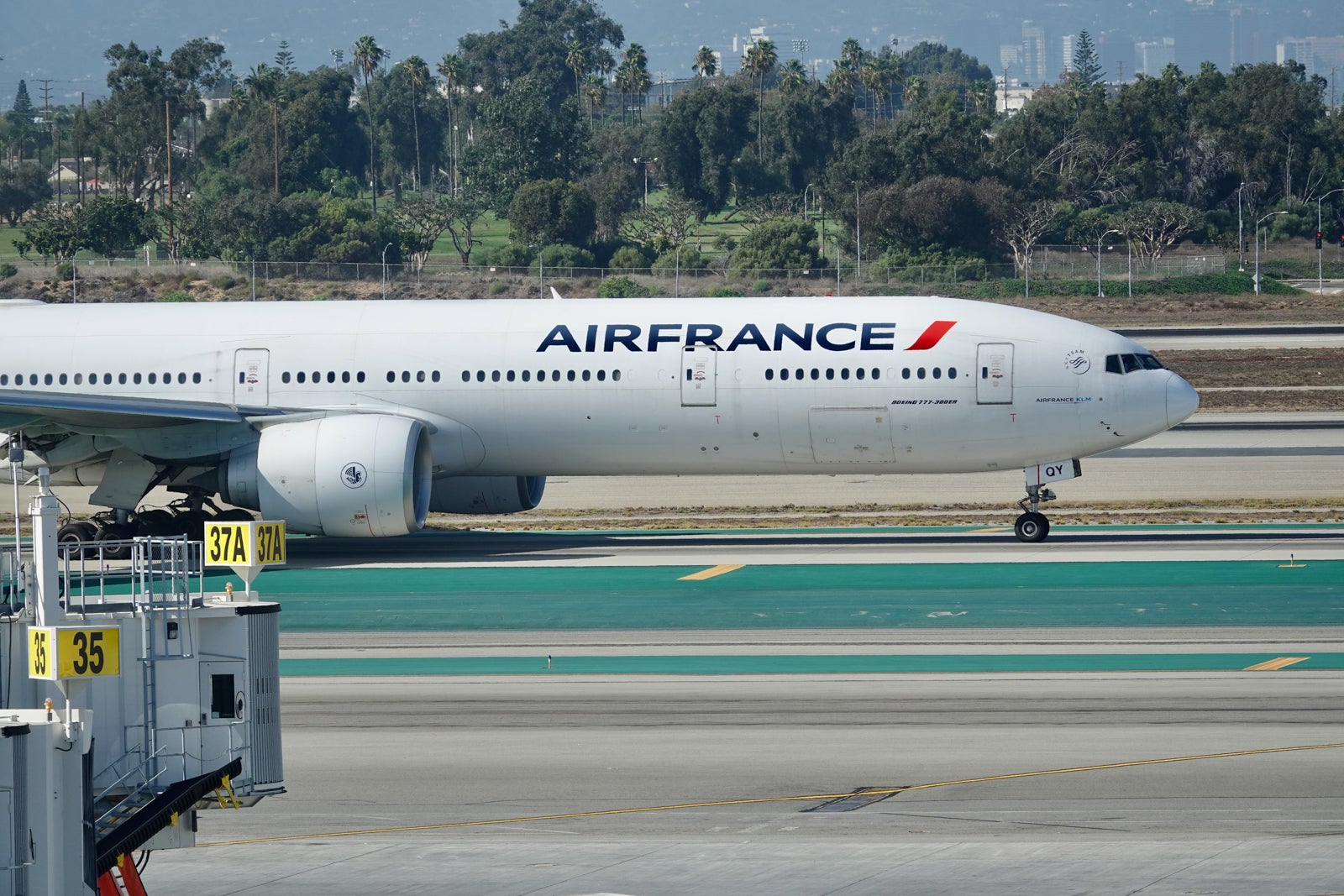 With holiday travel costs a bit lofty this year, anything you can do to get some cash back on your purchase or offset future costs by earning bonus points could go a long way toward reducing the dent a Christmas flight might make in your budget.
Keep in mind that, unlike award travel, there are no blackout dates to worry about with Amex Offers so you can book trips to your heart's content. Add the offer to your card and make a qualifying purchase with your American Express during the time frame the offer is available.
Related: Best credit cards of 2022

While specific offers are targeted and vary by card, quite a few are floating around. Motivated travelers could plan entire trips by combining several deals since we currently see statement credits and bonus points toward airfare, hotels, rental cars, cruises and more.
Airline Amex Offers
One of the best offers we're seeing right now is for Flying Blue partners Air France and KLM. If you've received this targeted offer, you can earn 20,000 Amex Membership Rewards points when you spend $1,000 or more with either airline.
Since TPG values 20,000 Amex points at around $400, that's a nice return on a big airline expense. Take advantage of this one-time offer by Dec. 1 to earn those bonus points.

Note that this applies to trips booked on the airfrance.us or klm.us websites, and trips must originate in the U.S. and be paid for in U.S. currency.
Qantas is also offering $300 back on purchases of $1,500 or more through Nov. 30, 2022.

Likewise, Cathay Pacific is offering $175 back on a $1,000 purchase.

Finally, targeted members can earn 6,000 bonus points when buying $300 or more worth of Delta gift cards by Nov. 27, 2022.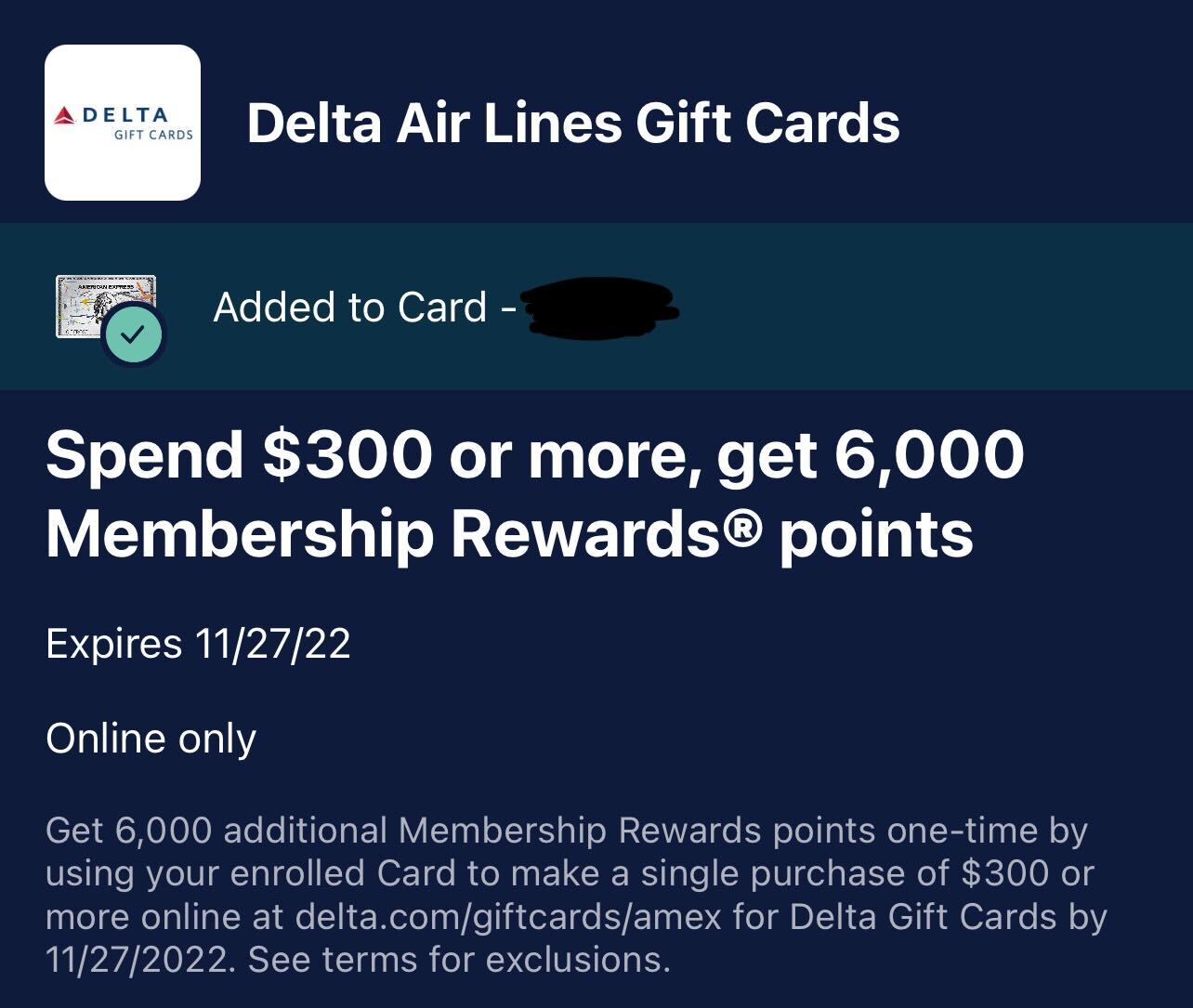 Car rental Amex Offers
Car rentals are still expensive right now, in large part due to an ongoing rental car shortage. You can, however, use your Amex Offers to shave a little off your next rental car bill.
Check your account for an offer from Amex for Avis car rentals. Targeted cardholders can save $50 on a purchase of $350 or more.

Enterprise renters can enjoy a bonus of 5 membership rewards points per $1 spent, up to 5,000 points.

Turo, the company known for its Airbnb-style approach to car rentals, is offering $30 back on rentals that are $150 or more.

Cruise Amex Offers
If you're returning to the seas, check your Amex Offers first. A couple of weeks ago, cruise lines launched Amex offers left and right.
It's hard to beat Royal Caribbean's 25,000-point rebate when you spend $1,000 or more. TPG values 25,000 Membership Rewards points at $500, so this offer is the ticket to a half-price cruise.

Luxury cruise line Silversea has an Amex Offer that allows you to earn an additional 5 Membership Rewards points per $1 spent, up to 50,000 points.

Lastly, Uniworld, the cruise line that prides itself on boutique river cruises, has an offer that gives you $500 back after spending $3,000 or more.

Hotel Amex Offers
There are also many good hotel offers — so many that we can't give a full overview of them here, but let's look at a few of the top offers this month.
There are a handful of Marriott Amex Offers going around, offering $50, $60 and $100 off select hotel stays. The highest offer gives $100 back on a purchase of $500 or more at select luxury brands. The smaller offers are broader, offering a discount at participating Marriott properties in the U.S. and U.S. territories, the Caribbean, Canada and Mexico.



Hilton has a similar offer for Conrad, Waldorf Astoria and LXR properties. Take advantage of this offer by the end of 2022 for stays before the end of the year.

Other luxury hotel offers include Four Seasons and Viceroy.


But if you prefer to maximize the points programs, like Hilton Honors, the Hilton, Curio and Canopy offer might be more up your alley.

Some card members have been targeted for 3% back on Hilton purchases, up to $100 — which expires Dec. 14, 2022.
Hilton guests can also get $100 back when spending $500 or more at any properties within the portfolio in Las Vegas and throughout Nevada.

Speaking of Vegas, Caesars Rewards Las Vegas offers $40 back when spending $200 or more. MGM Rewards also has Amex Offers at its select and luxury brands. This could be a great way to save on a Las Vegas getaway this fall.


Here's an offer from Hyatt Hotels & Resorts in Mexico where you can save $100 on a purchase over $500.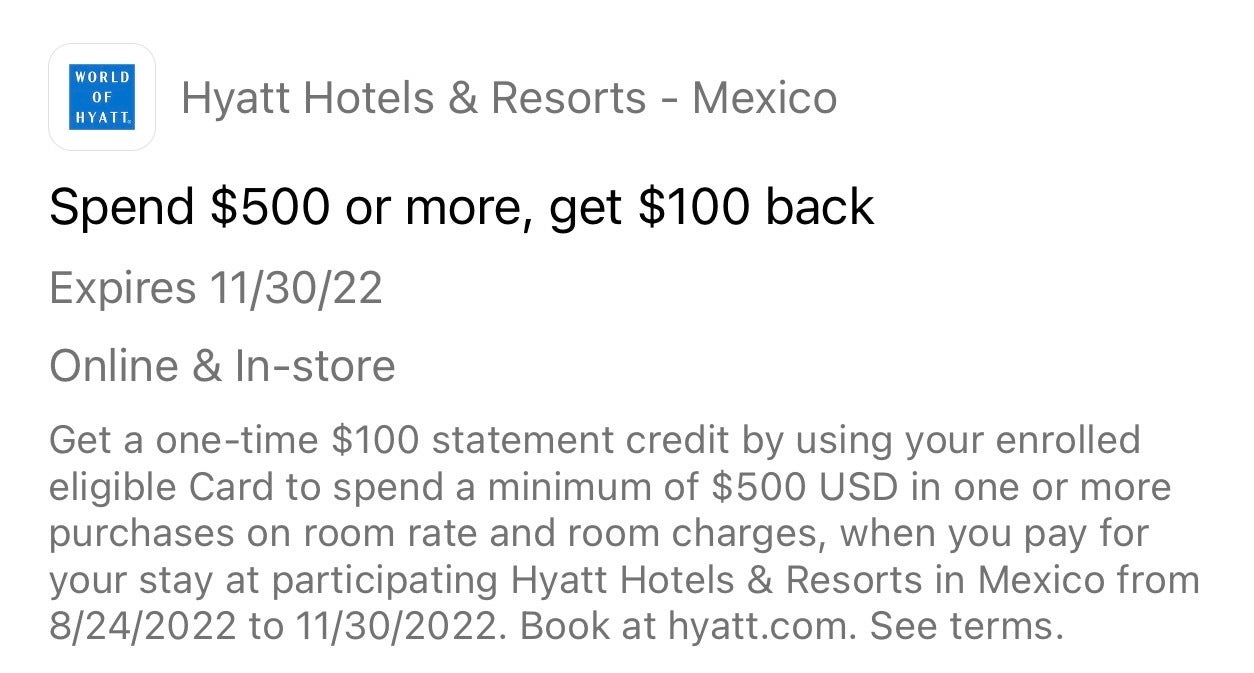 Hyatt also has an offer at its Grand Hyatt properties where you can spend $300 or more and get $60 back.

Lesser-known hotel chains like the Leading Hotels of The World, Opal Collection, Hotel Casa del Mar and the Sunset Tower Hotel offer between $50 and $150 back at select purchase levels.




Finally, vacation rental company Marriott Homes & Villas is offering $100 back when you spend $500 or more, up to two times.

Remember, Amex offers depend on the date you charge the purchase to your card and not necessarily the travel date. That can be helpful in the case of airfare, for example — buy now and fly later. However, it can be a challenge for hotel stays, rental cars or other travel purchases where you sometimes don't pay until the trip ends or begins.
In some cases, you may be able to prepay services to ensure your transaction date falls within the promotional period. In other cases, buying a gift card to use on a later stay might trigger the credit, but you'll need to read the terms of each offer carefully.
If you (or a partner) have more than one American Express card, look at all your cards and add offers. In some cases, you may be able to split purchases onto two targeted cards to get two statement credits and make the deal even sweeter.
American Express Membership Rewards cards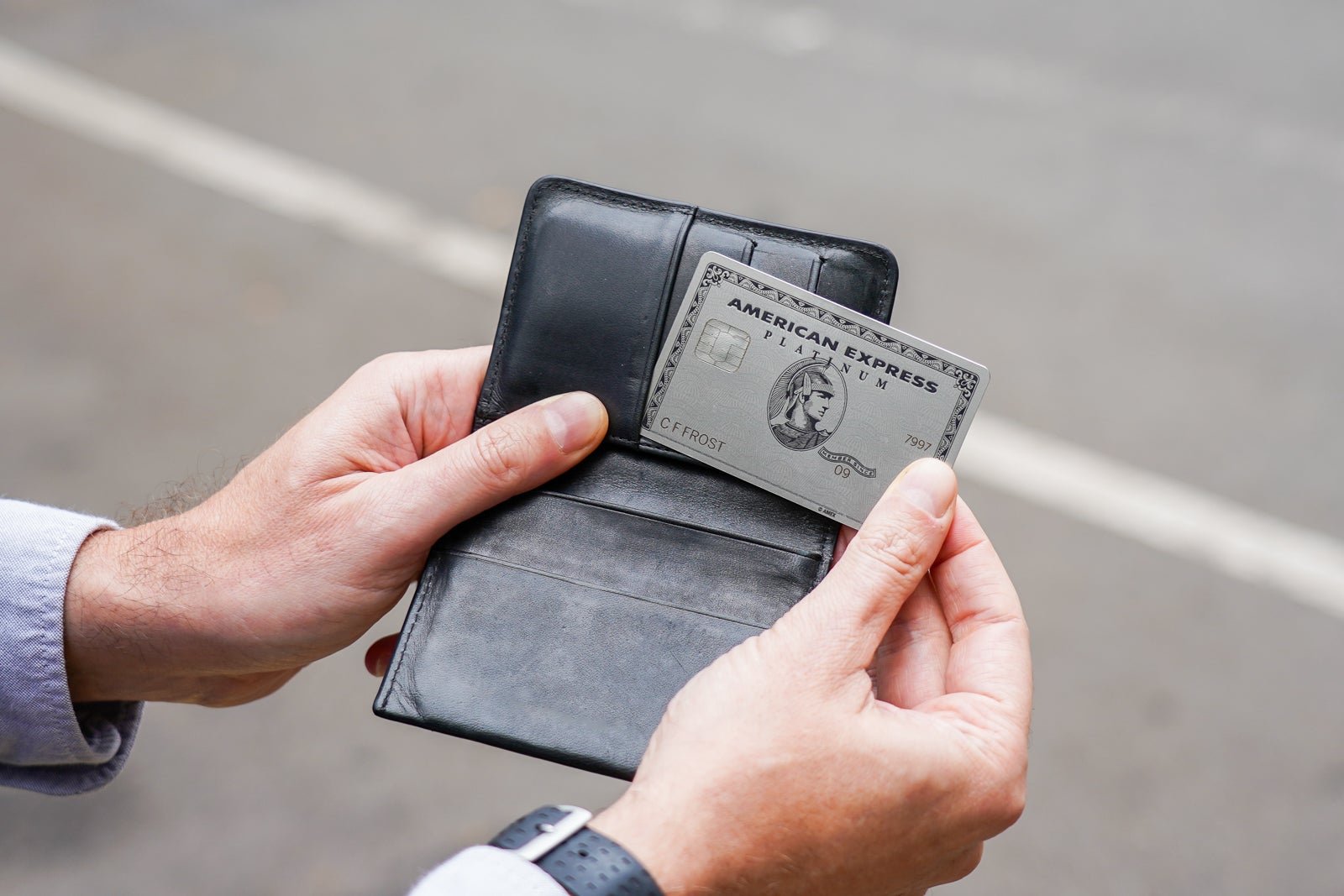 Before you can even think about which Amex Offers to add to your account, you need to have an Amex card — and there are several to choose from.
Related: Choosing the best American Express credit card for you
The Platinum Card® from American Express
The Platinum Card from American Express is one of the most valuable cards available, thanks to a hefty welcome bonus and a long list of luxury travel perks that can more than offset its $695 annual fee (see rates and fees).
The current welcome offer is 80,000 Membership Rewards points after you spend $6,000 on purchases on your new card in your first six months of card membership. TPG values Membership Rewards points at 2 cents each, making the bonus worth $1,600.
Apply here: The Platinum Card from American Express (80,000-point bonus offer after spending $6,000 in the first six months of card membership). Also, use the CardMatch tool to see if you're targeted for a better offer (after meeting minimum spending requirements). CardMatch offers are subject to change at any time.
American Express® Gold Card
The American Express Gold Card is my go-to card for eating out, ordering in or shopping at U.S. supermarkets (up to $25,00 in purchases per calendar year) (and pretty much everyone can maximize at least one of these categories). The earning rate of 4 points per dollar on dining at restaurants worldwide equals a stellar 8% return on your spending, according to TPG's most recent valuations. Factoring in up to $120 in annual dining credits and $10 monthly Uber Cash credit, this card effectively costs just $10 per year.
Enrollment is required. For more related content, visit our Amex Gold card hub. Terms apply. The annual fee is $250 (see rates and fees).
Apply here: American Express Gold Card (60,000-point welcome offer after you spend $4,000 on purchases in the first six months of card membership). Also, use the CardMatch tool to see if you're targeted for a 75,000-point offer (after meeting minimum spending requirements). This targeted offer is subject to change at any time.
Read our full Amex EveryDay Preferred card review.
The Business Platinum Card® from American Express
The Business Platinum Card from American Express has a slew of perks for business travelers. Cardholders will enjoy automatic Gold status in both the Hilton Honors and Marriott Bonvoy loyalty programs along with numerous other benefits. They include Centurion Lounge access, Priority Pass lounge access, Delta Sky Club access (when flying Delta), up to $200 in annual airline fee statement credits on one selected airline and a 35% points rebate for flights booked through Amex Travel in first or business class on any airline, or economy on the airline of your choice each year (up to 2 million  on these purchases  per calendar year). Terms apply. Enrollment is required for select benefits.
There's a 150,000 Membership Rewards® point bonus after you spend $15,000 on eligible purchases with the Business Platinum Card® within the first three months of card membership, valued by TPG at $3,000. The card has a $695 annual fee (see rates and fees). For more details, check our American Express Business Platinum Card review.
Apply here: American Express Business Platinum Card 
Bottom line
Although there are targeted offers on your Amex cards all year, we're seeing lots of promotions right now that have the potential to overlap with other retail sales and bargains for even greater savings. This could help offset some of your holiday shopping and travel costs as you plan for your holiday budget.
Check your Amex Offers regularly to see if any are relevant for you and pocket those savings for travel in the future.
For the rates and fees of the Amex Platinum, click  here.
For the rates and fees of the Amex Business Platinum, click here.
For the rate and fees of the Amex Gold card, click here.
Additional reporting by Emily Thompson, Ariana Arghandewal, Andrew Kunesh, Katie Genter, Madison Blancaflor, Victoria M. Walker, Kyle Olsen and Sean Cudahy.