At 7:45 a.m., I waited for my United Airlines flight to New Orleans as a thick blanket of fog covered the morning sky, delaying my flight a bit. It was my first time traveling alone for fun, and I was nervous.
I'm used to traveling with family or friends, and I hadn't truly taken a real vacation since before the pandemic. I spent days planning how I'd make the most of my time in New Orleans, but I was still so nervous about exploring a completely unfamiliar place on my own.
My trip to the Big Easy was in the middle of October — the offseason for tourism. So, once I landed, I was treated to a seemingly empty city rather than the lively, bustling one I had read about in all the travel guides.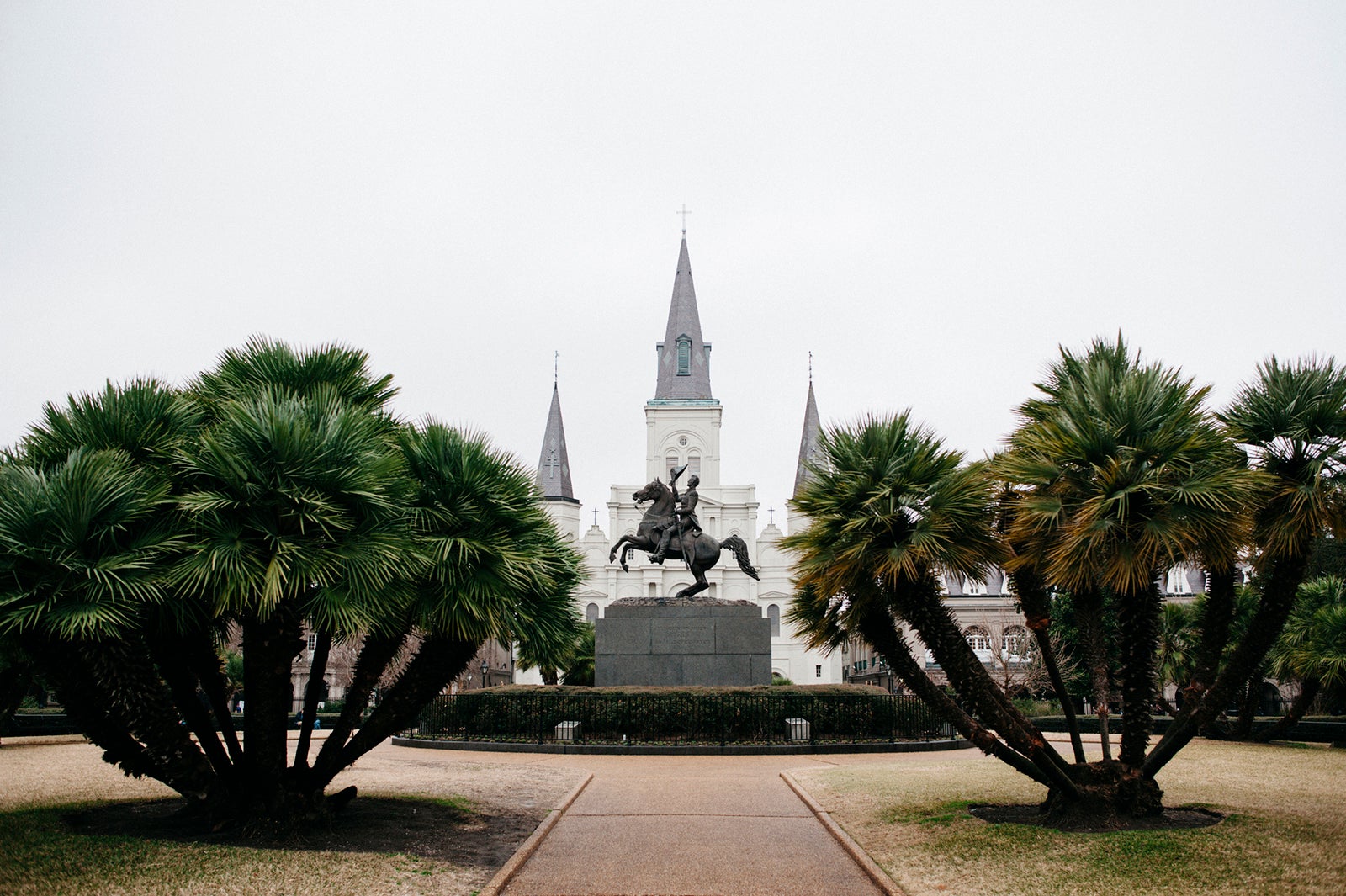 After my plane landed in New Orleans around noon, I headed straight for the hotel. While in the taxi, I wondered how I would go about spending my first day here alone. I could do anything I wanted, without the hassle of compromising on a plan with family or friends. I came into this trip with an optimistic mindset, and I wanted to pack in as much as possible in these two short days.
I was staying at the Moxy, which is conveniently located by both the central business district and the French Quarter. The hotel was nothing fancy since I was only in the city for one night, but it sufficed for such a short stay.
Related: 10 TPG-approved hotels for your next New Orleans stay
When I entered my cramped and dark hotel room, it truly dawned on me that I was alone. I had spent the days prior writing out lists of things to do and scouring the internet for travel guides, but something about seeing my hotel room made it all real to me. I began to worry about the fact that I planned a solo trip to a city that's known for its nightlife. I started questioning my decision to plan this getaway without any companions.
Maybe it was because I was exhausted from my 7:45 a.m. flight and wanted to nap, but the thought of filling a whole day with solo activities suddenly seemed daunting.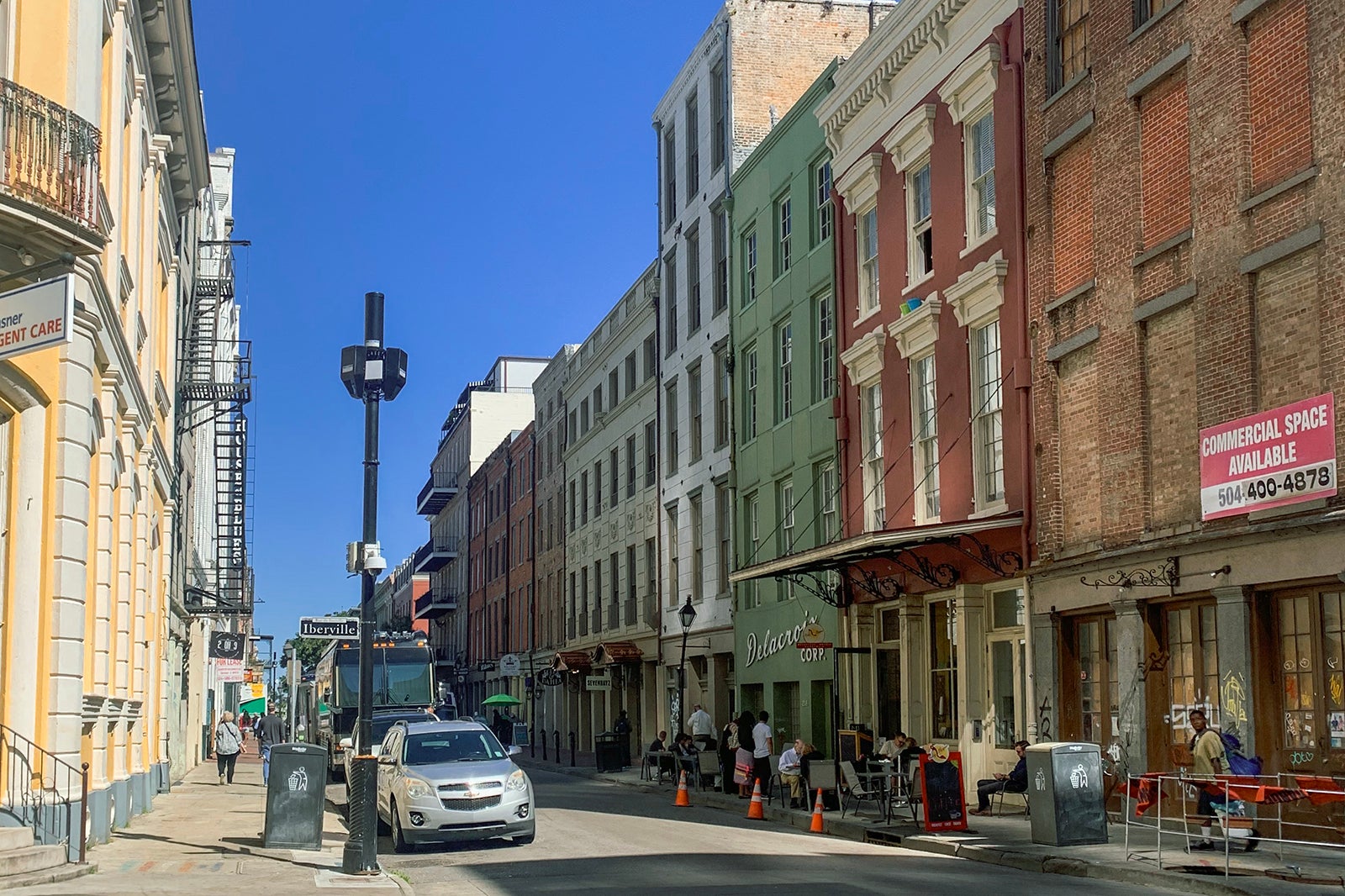 Suddenly, none of my travel guides and plans seemed relevant anymore. What was the point of going to jazz clubs and bars by myself? I still wanted to explore New Orleans and do all the touristy things, but I quickly realized that there were certain things I could not — or did not want to — do as a solo tourist in an unfamiliar city.
Once I was settled, I immediately set out for beignets since I read in nearly every travel guide that they are a must-try in New Orleans. I decided to walk to Café Du Monde to get a better glimpse of the city along the way.
I soaked in the palm trees and the pastel-tinted French-Creole buildings I saw on the way. New Orleans looked completely unlike any other U.S. city I had seen, and I felt worlds away from New York City.
While much of the city was quiet at 2 p.m. on a Wednesday, Café Du Monde was brimming with patrons and live music. Most people dining in the cafe's outdoor patio seemed to be tourists trying the New Orleans delicacy for the first time.
The beignets came with heaps of powdered sugar on top and some fried dough buried underneath. Being alone, the only thing I could do was eat my beignets in silence and people-watch. The restaurant was one of the few lively places I had encountered during my stay. There was a couple seated across from me, a group of older people laughing and some kids whose faces were covered in powdered sugar.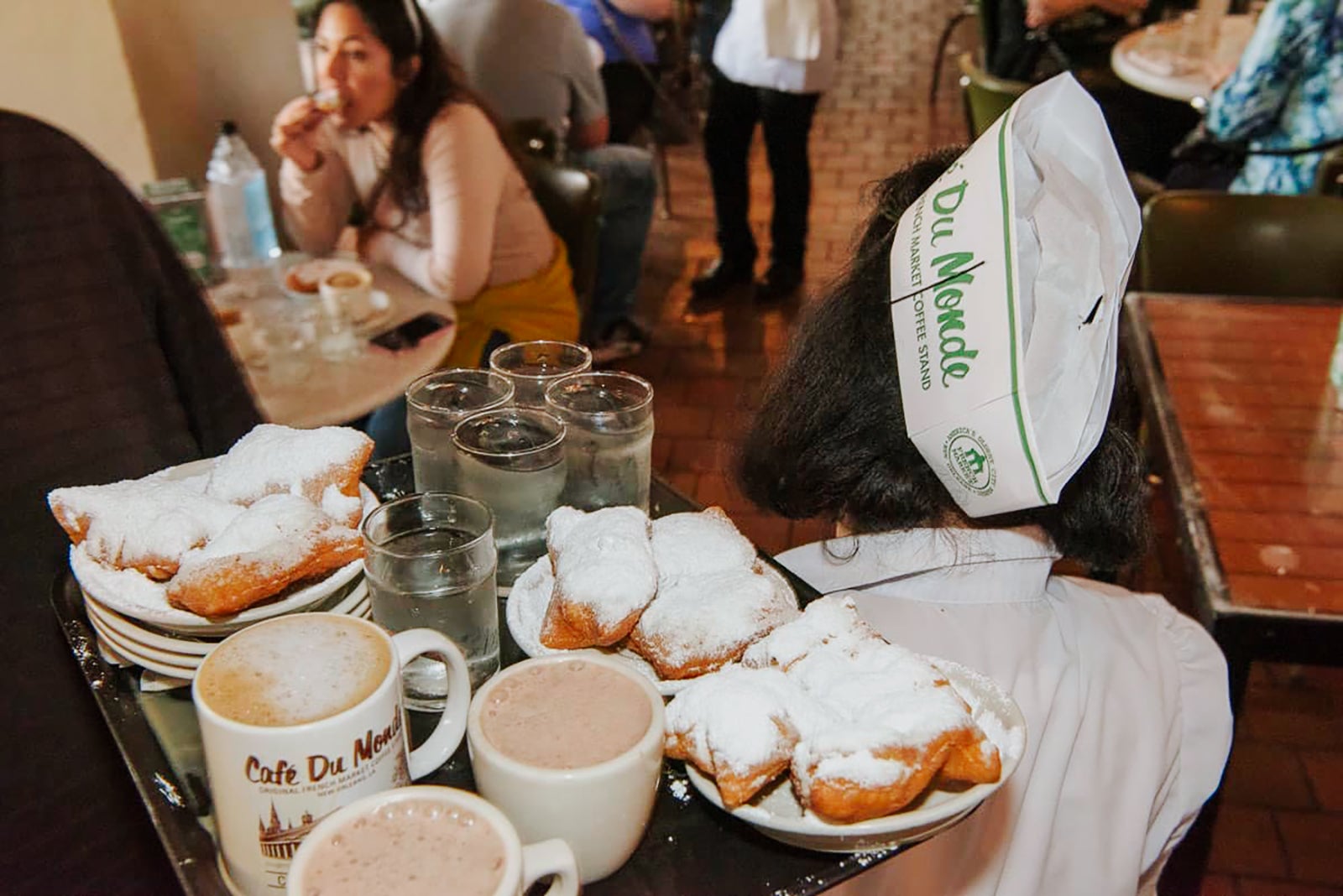 I will admit — and this is probably one of my most unpopular opinions — I wasn't the biggest fan of the beignets at this local institution. Sure, three beignets and an iced coffee only cost $10 (which is a deal compared to the city prices I'm used to), but I really didn't like how the powdered sugar coated my teeth and the table I was dining at. They were too messy, and finding the fried dough beneath all the sugar proved almost impossible.
Related: A classic getaway: Traveling to New Orleans to find the real Big Easy
Besides the beignets, the rest of my day was a blur. I walked around the city a bit more and strolled up and down Bourbon Street, which in many ways felt like the South's version of Times Square. I didn't feel like I could enjoy the tacky bars or neon-colored, over-the-top cocktails by myself, especially since the street was packed with groups of drunk tourists enjoying themselves. So, I kept my visit to this famous thoroughfare brief.
After seeing the partygoers enjoying the day, I found myself again wishing I was with a friend.
When I returned to my hotel that night, I wrote out a realistic itinerary of things I could do before heading to the airport the following day. I was even more determined to make my second and last day in New Orleans worthwhile. I decided to walk through the Garden District and visit the New Orleans Museum of Art in City Park.
I spent the next day riding a forest green streetcar along St. Charles Avenue to reach the Garden District. I walked through rows of slightly dilapidated mansions, occasionally using my phone to search the history of certain historic homes. Some of the properties were worth millions of dollars, according to a realtor trying to sell one of the homes to an elderly couple.
Walking through the Garden District was one of the more calming experiences I had on my short trip. I started to see the appeal in traveling alone — I could stop, marvel and read about the historic homes at my own pace.
Related: How to travel solo — and why you absolutely should
There was also something blissful about strolling through the New Orleans Museum of Art alone. Like the mansions in the Garden District, I could move at my own pace. I thoroughly enjoyed one exhibit on the history of Black photography in the U.S., and I loved seeing some Pablo Picasso and Andy Warhol pieces.
I also had the opportunity to see the idyllic New Orleans City Park, which was mostly filled with hordes of geese looking for food. As I walked through the oak trees and weeping willows, I felt impressed about how many activities I could fit into such a short period of time.
Mostly relying on streetcars and my own two feet, I covered so much of the city — from the beignets and nearby Jackson Square to the mansions of the Garden District. Sure, I didn't exactly get the opportunity to enjoy a bar or jazz club, but I still found fulfillment in visiting the parks, strolling through the city and learning more about all the historical landmarks.
I soon returned to the hotel to retrieve my bags and go to the airport — two days went by so quickly.
My trip to New Orleans served as a lesson in learning to enjoy spending time with myself. In New York City, I always have something to do or someone to see, and I don't get to spend time by myself very often. However, on this trip, I could truly prioritize myself — even if it felt a little uncomfortable at times.
While my next trip to the Big Easy will undoubtedly be with some friends or family, I'm ultimately glad I experienced a new place by myself. Visiting New Orleans alone made me appreciate being a solo tourist, and it taught me a thing or two about myself.